5 Ways to Use Smart Whiteboards in a Healthcare Setting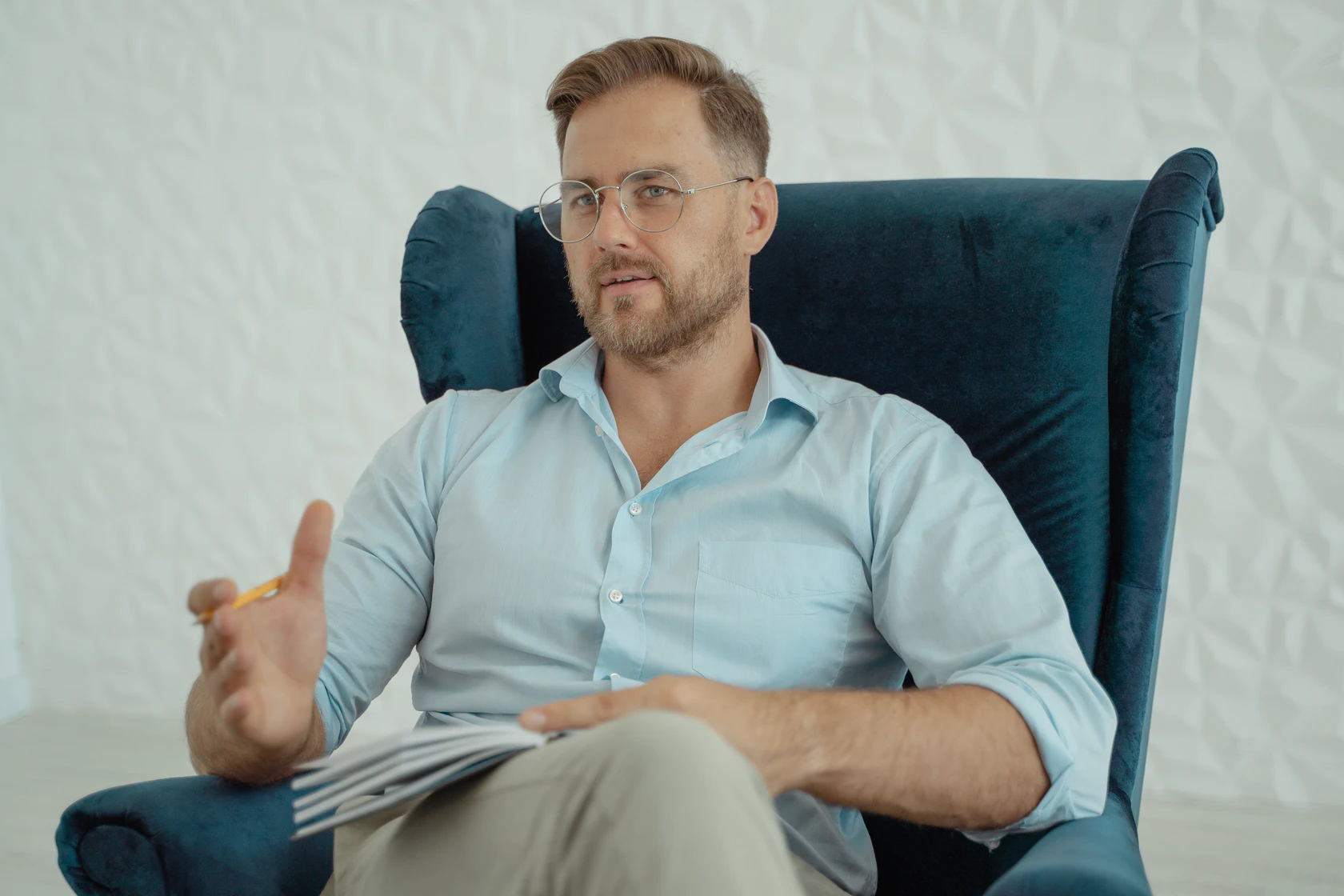 We mean it when we say the potential applications for smart whiteboard technology are virtually endless. Vibe is all about finding creative uses for smart whiteboard technology to solve new challenges—and that includes transforming how patients and healthcare providers interact on a daily basis.
The world of healthcare is full of fancy new tools and tech seeking to provide better patient care and streamline all those behind-the-scenes operations that manage the flow of sensitive patient data. Balancing these new technologies with user-friendliness, ease of maintenance, and ability for employees and patients from different backgrounds to use them properly makes adopting new tools in healthcare a particularly difficult task. Vibe Boards provide healthcare workers with an elegant solution to these problems.
Here's how smart whiteboards are already being used to simplify healthcare processes, improve patient experiences, and introduce clear channels of communication between patients and their healthcare providers.
Understanding Smart Whiteboards: The Basics
A Vibe Board combines the close collaboration of a physical whiteboard with an expansive array of app integrations, internet connectivity, and touchscreen utility. That's a long way of saying it's the perfect tool for both telehealth and in-person healthcare providers. For remote meetings with a patient, smart whiteboards can provide a connection and clear communication. Key information or next steps discussed with a provider can be saved automatically to the cloud for future reference.
In person, smart whiteboards can serve as an easy way to illustrate potential health risks, demonstrate treatment, and prescribe which actions to take next. By sharing images and information through a smart whiteboard, providers can ensure their patients understand treatment options and additional information crucial to putting their minds at ease.
The numerous integrations and online tools available through Vibe products allow healthcare workers to tailor its functions precisely to their requirements. Common smart whiteboard functions include handwriting and shape recognition, mark-up and eraser tools, text boxes, "laser" pointer functions, changing backgrounds (including a grid for charts and graphs), zoom in/out, and the very handy undo button.
Why Healthcare Needs More Smart Whiteboards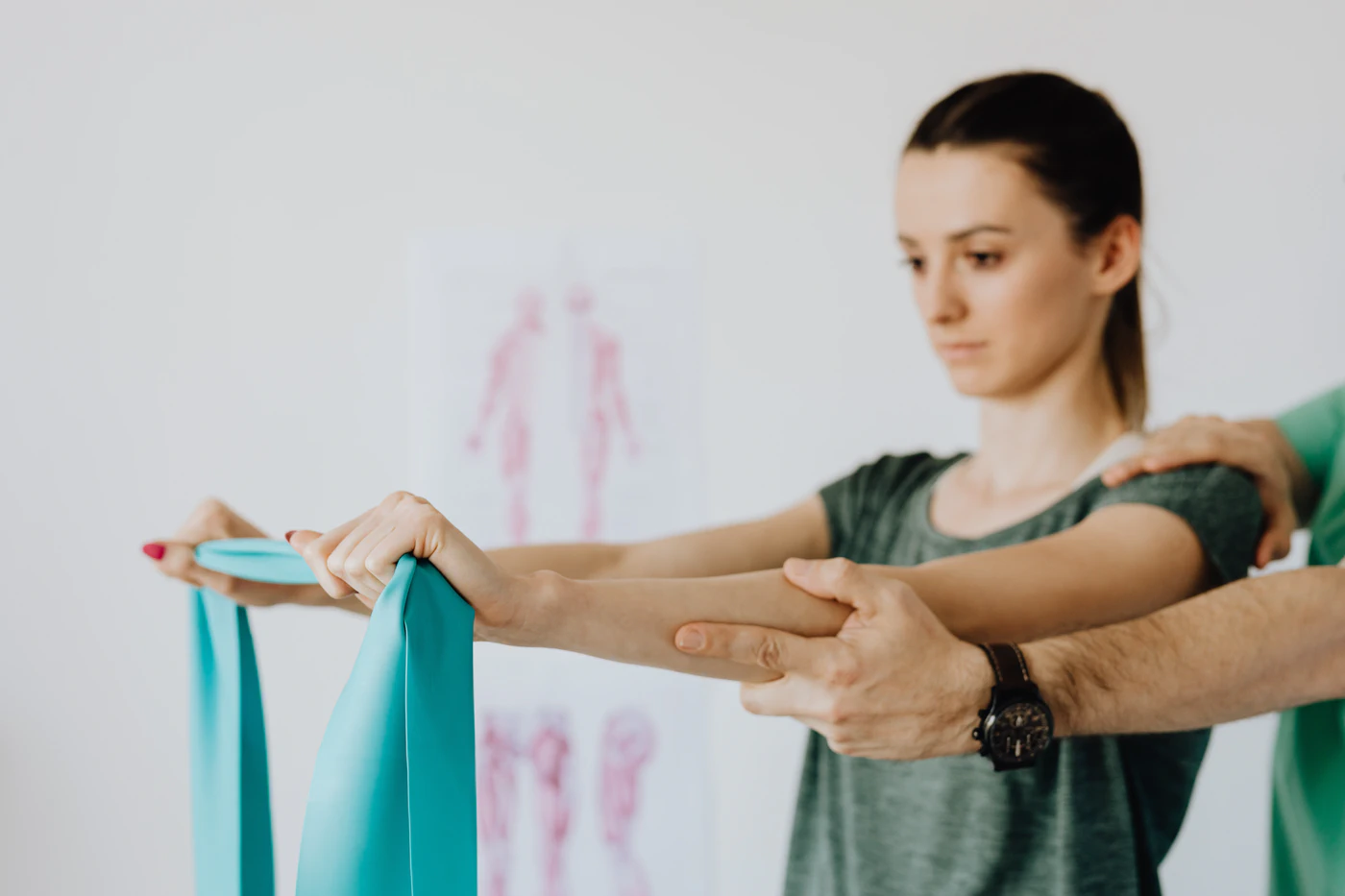 The healthcare industry is catching on quickly to the abundant possibilities afforded by smart whiteboard tools. Vibe products have already begun helping young patients express themselves through a doodle, educating future doctors via virtual classrooms, and assisting providers in creating treatment plans together with patients. Ease of use and an overall improved experience for patients are just some of the key reasons you're likely to spot Vibe boards at your local healthcare provider's office in the months ahead.
Here are five more smart whiteboard uses that can transform a trip to the doctor's office:
1. Using Smart Whiteboards During Appointments
It's often difficult for physicians to describe complicated conditions to their patients without a visual aid. Explaining complex medical concepts through a smart whiteboard can be helpful for patients who have trouble seeing small charts or X-rays; plus, the boards can be annotated for simplified patient education.
In fact, the educational aspect of smart whiteboards extends beyond the walls of the patient's room—smart whiteboards are already increasing in popularity among virtual healthcare educators. Through Vibe products, educators can form virtual labs to recreate the hands-on experiences of in-person teaching. In one case study, licensed physical therapist Dr. Austin Alexander paired Vibe products with virtual dissection software to enhance his remote lectures during the pandemic shutdown and provide his students with an enriched lab experience from home.
2. How Smart Whiteboards Can Support Mental Health Treatments
It's not easy for everyone to explain how they're feeling to a healthcare provider. Particularly in cases of mental health conditions, getting the right treatment relies heavily on a patient's ability to communicate their needs accurately—not an easy task in the oft-uncomfortable and unfamiliar setting of a doctor's office.
Particularly for children and neurodivergent individuals, smart whiteboard tools offer a chance to better understand and provide helpful treatment plans, even for patients who struggle with verbal communication.
Another Vibe case study followed child psychiatrist Dr. Jeremy Chapman as he discovered a range of use cases for Vibe Boards with his patients. By allowing young patients to doodle or map out their feelings on a Vibe canvas, Dr. Chapman was able to save these drawings as PDFs and reference them in a patient's next session. Vibe Boards also aided in explaining treatment plans and other medical concepts to patients and parents and opened a new channel of communication by syncing these drawings and notes with parents' personal devices. Dr. Chapman now centers his whole practice around the practical uses of his Board.
3. How Smart Whiteboards Foster Better Communication
It's not a great feeling to see your primary care doctor jotting notes down on a clipboard or computer screen out of sight. Transparency is a big factor in making patients comfortable during their visit and confident their needs are being addressed. Using a smart whiteboard, doctors can easily take notes for the patient to see while in the room with their provider—and then email those notes to the patient right after the appointment for safekeeping.
In addition to handwritten notes, Vibe products include app integrations that can help demonstrate why a patient is in pain or feeling ill. A quick video or infographic can go a long way toward helping patients understand their own ailments, and markup tools can aid doctors in highlighting where specifically they plan to focus treatment.
4. How Smart Whiteboards Help Healthcare Providers Keep In Touch
The basic communication abilities smart whiteboards provide make a significant impact on a patient's overall experience. Remembering the rarely used login to a healthcare app or trying to keep track of months-old emails (or paper documents) in order to maintain a cohesive treatment plan can be a challenge. With Vibe, a provider can simply email out the Canvas used during an appointment directly to the patient, with everything they've previously discussed laid out clearly, just as it was during the initial discussion. 
It can be difficult for patients to leave their doctor's office and feel alone in navigating the path forward without a way of contacting their physician or looking up notes on their past visits. Syncing treatment plans with Vibe resolves these issues and opens clear channels of communications for those seeking treatment.
5. Smartboards as a Tool for Everyone
One of the potential hang-ups preventing new technology from being utilized to its full potential across new industries is the learning curve involved. Adapting to new tools and systems can be a pain, especially if certain processes have been in place for lengthy periods of time. Vibe Boards are designed with everyone in mind—they are intuitive tools built so even children can doodle and use other basic functions seamlessly.
For in-person visits, telehealth professionals, and healthcare educators, the versatility of a Vibe Board can be a game-changer.
Why Vibe Makes Sense for Healthcare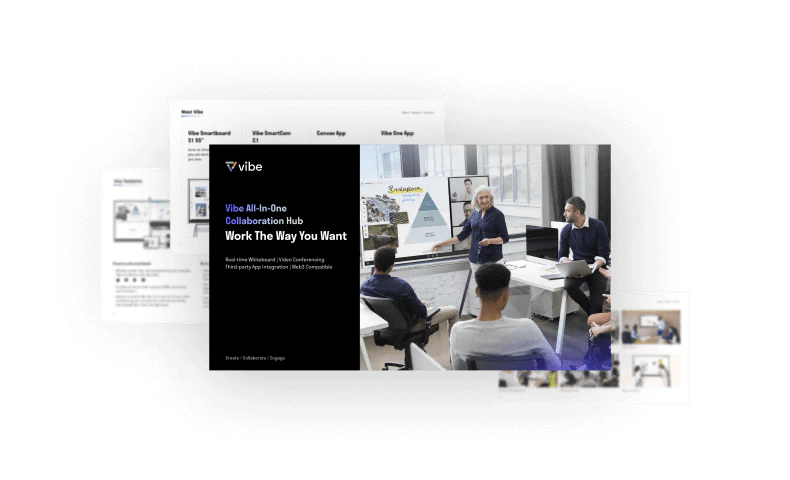 Explore Vibe's All-in-One
Collaboration Hub
The Vibe Board was built to fit seamlessly into virtually any environment. Its suite of built-in integrations can help patients express their needs and doctors respond with more accurate treatments, in addition to all the potential educational benefits now available through virtual instruction. Vibe's host of available tools is designed to give healthcare workers everything they need to enhance the patient care process, from administrative tasks performed before a patient even walks in the door to following up on appointments and treatment well after they leave.
The new Vibe S1 includes a 55-inch 4K touchscreen, an AI-powered SmartCam, and a portable stand—all in one bundle, all at a competitive price. It also boasts an unlimited Canvas—meaning patients won't ever have to worry about running off of the side of the page while explaining the reason for their visit. Vibe Boards are low-latency products (which means no awkward delay when communicating remotely) and provide the ability to quickly mark up, save, and share info, pictures, and files from other apps.
See how Vibe could help →
Subscribe to get updates on all things at Vibe
Thank you for subscribing Vibe's blog!