7 Hybrid Work Tips: Making the Most of Your Team's In-office Time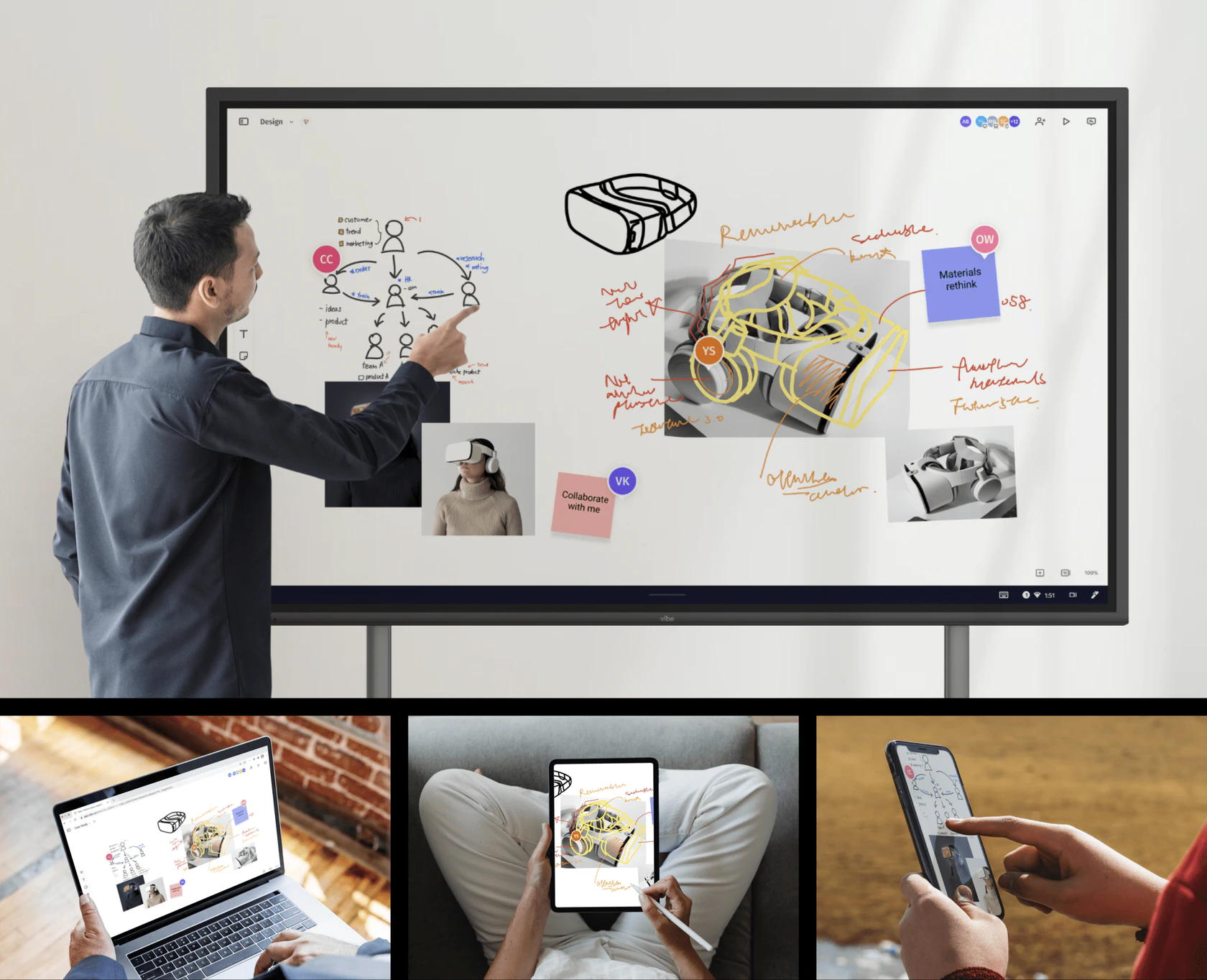 Remote work has been the reality for many for a couple of years now.  Today, with a return to the office fresh on many people's minds, the question of what work will actually look like has yet to be answered. For many organizations, a hybrid model of work is being proposed that would see standard in-office working and remote work models blended together, allowing individuals to work from home part-time, and in-office part-time.
For many employees and organizations, the shift to remote work was very successful, as productivity and employee satisfaction have stayed relatively high. In fact, a study of more than 800 employers conducted by Mercer found that 94% of employers surveyed said their company productivity was actually the same (67%) or higher (27%) than it was before the pandemic. As a result, organizations would like to capitalize on the newfound advantages of remote work, while finding ways to maximize the potential of people working face-to-face in an office setting.
The challenges in implementing the hybrid working model
While it seems simple enough to allow people to come into the office as they choose, in reality, to get the most out of your team while they're at work, there are a number of problems that need to be tackled for hybrid work to be successful. Included in these problems are:
Re-building workplace culture and relationships
Quelling health fears and concerns that may arise from a return to the office
Dealing with complex personal circumstances that have arisen due to the pandemic
And an array of scheduling difficulties
A successful hybrid workplace can't just be expected to happen, rather it is going to require careful analysis and planning, with the assistance of experts in management, IT, HR, and beyond. The good news though, is if done right, hybrid work can be a positive change for everyone in your organization, and time spent in the office can be optimized.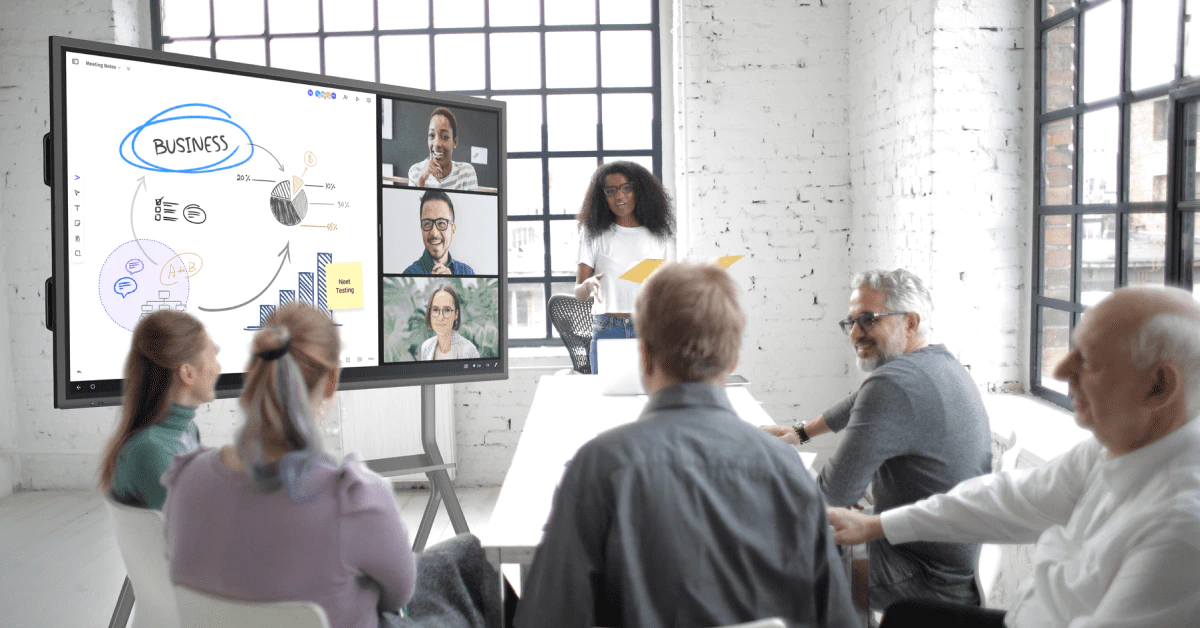 have a hybrid meeting with your remote team workers
Tips for optimizing your team's in-office time
To get you started on building a successful hybrid work model for your organization, that ensures your team makes the most of their time in-office, here are 7 great tips to help you on your way:
Have a clear vision for hybrid work
Not everyone wants to return to the office after working remotely, even if it's just on a part-time basis. For many people, not only have they been able to be as productive working from the comfort of their own homes , but in many cases, the quality and quantity of their work has increased. With this in mind, leaders of organizations need a clear and well-thought-out vision of why it is important for people to return to the office, and what hybrid work will look like. To do this, leaders need to confidently present the benefits of working at the office (i.e. great collaboration or renewed relationships with colleagues) and their plan for a successful return-to-work.
Make the office a safe and welcoming space
While an organization's vision for hybrid work is crucial to encouraging people to return to the office, a great vision will be in vain if employees do not feel safe or welcome at the office. It is of great importance that before anyone returns to the office all the needed measures and precautions are taken to avoid the spread of Covid-19 at work. Measures could include offering masks, hand sanitizer, etc., or creating an arrival process with a temperature check so that any employees that might be sick are sent home. Whatever steps are taken to make the office safer should also be clearly communicated with everyone who will be returning to the office.
At the same time, new employees who were hired remotely , and have yet to step into the office, need to feel welcomed on their first day. Even though some of these employees may have been hired months ago, stepping into a new office, especially after working remotely for so long, can be an intimidating task. A great idea would be to meet new employees upon arrival, show them around the office, and introduce them to as many people as possible in the office to help them feel welcome.
Make scheduling a top priority
The luxury of choosing when and how much to come into the office during the week is great in theory, however, if people who need to work together are not in the office at the same time, why should they come into the office at all. Empower employees to choose the days that they will come in during the week, and create a public schedule that shows exactly who will be in the office on each day. Teams that work frequently together should be encouraged to come into the office on the same days to maximize collaboration.
Employee well-being takes precedence over productivity
Although many people are looking forward to a part-time return to the office, for some the transition to a hybrid model could be personally difficult. Returning to the office after a long period away is a significant change and can cause stress and anxiety that cannot be ignored. This is especially true if the pandemic has caused complications with life at home (i.e. child care, financial difficulties, etc.). Employers need to create a more systematic approach to checking in with their employees and provide increased access to mental health resources.
Focus on rebuilding relationships and culture
While many organizations have tried to promote social gatherings and team-building activities virtually, workplace culture and the relationships that make up that culture have suffered over the last two years. Culture binds an organization together, giving people a sense of belonging, and has shown to lead to higher rates of productivity, retention, and employee well-being. Especially at the beginning of the return to the office, time must be dedicated to reaffirming your organization's values and to letting people get to know each other once again. Consider icebreaker activities that can be done in the office and remotely, and also how the office space is designed to safely encourage more social interaction.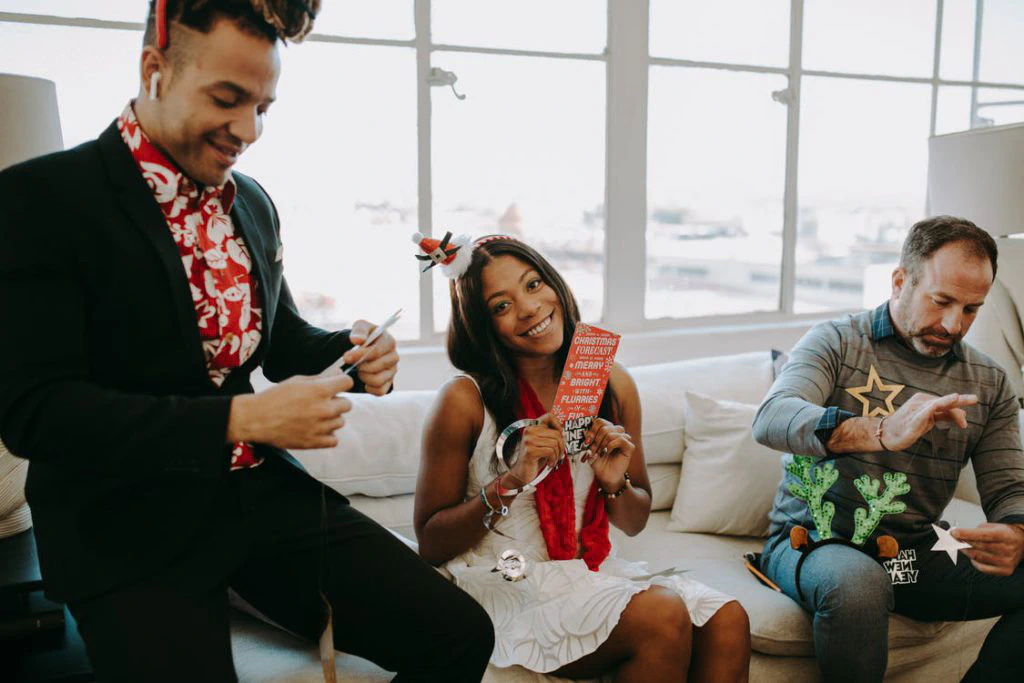 social events to strengthen relationships, engage with shy colleagues
Transform the role of the office
A return-to-work cannot mean everyone just returns to their desk and works by themselves. This could easily be done at home and is a waste of valuable time in-office. Instead, the majority of time at work should be spent on collaborative tasks such as brainstorming , creating or practicing client-facing presentations, meetings with detailed agendas, or even culture-building activities. One way to do this would be designing creative and collaborative workspaces with the tools they need to be productive, such as a Vibe Smart Whiteboard.
7. Use technology to your advantage
The success that many organizations have had while most of their employees worked remotely is not to be downplayed. In all likelihood, much of the success would not have been possible without the use of modern technology. Even though many people will be returning to the office full-time or in a hybrid model, technology like a Vibe Smart Whiteboard has the ability to not only continue the success your organization has seen in the past two years but to take your work to a whole new level.
Vibe Smart Whiteboards are great tools for collaborating with employees and colleagues whether they're with you in the office, or remote – using Vibe's Infinite Canvas that can be accessed in real-time from any device. With a Vibe Smart Whiteboard, you can allow everyone in the room the ability to sketch, design, and conceptualize on the same board or from their own devices. They make presentations more engaging and interactive than ever before and give you the option to export and distribute presentation sessions instantly once you've wrapped.
---
Final thoughts
While these tips will certainly help lay the foundation for more productive in-office work, it's important to note that there is no 'one size fits all' hybrid model. Every organization has a unique set of employees with their own specific needs and wants. Instead, hybrid work is a fluid work model that requires flexibility and needs to be fine-tuned to work best for your organization. To do this, on-going evaluation and monitoring of the hybrid model, workplace productivity, and employee well-being is essential.
Find out more about how Vibe  can help your team more effectively.
See how Vibe could help →
Subscribe to get updates on all things at Vibe
Thank you for subscribing Vibe's blog!