How to Draw On Screen During a Zoom Meeting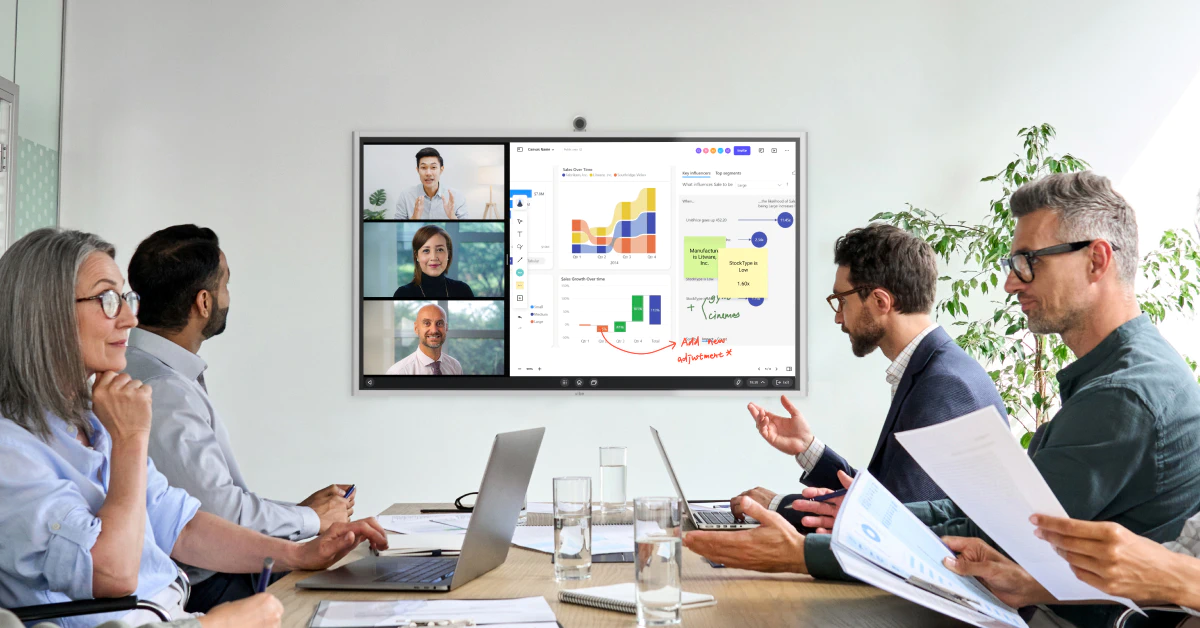 Sometimes, the best way to present a topic on a Zoom video conference call is to sketch it out. Whether you want to sketch out a quick chart, draw some diagrams, or just jot down handwritten notes, Zoom's whiteboard feature can be key during your meetings or lessons. By drawing on your screen during a Zoom meeting, you can further explain your point and get your ideas across successfully. With all this in mind, below is a detailed guide on how to draw on Zoom while attending a meeting on an Android or iOS device, PC, and smart whiteboard.
Drawing On Zoom Is an Effective Tool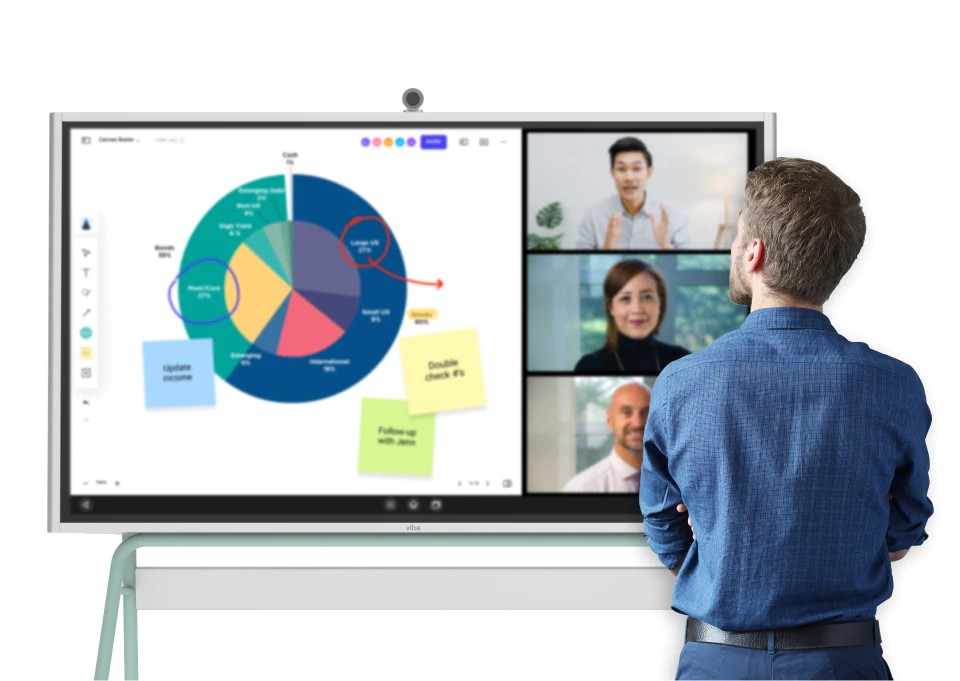 Zoom is among the top video-conferencing tools out there, with features that help your team discuss, share, and brainstorm online much more effectively. One of the notable features is the whiteboard, which lets you write and draw on a blank canvas on your screen. For example, in your meetings, you can use it to draw pie charts, play games with your team, and much more.
How to Draw On Zoom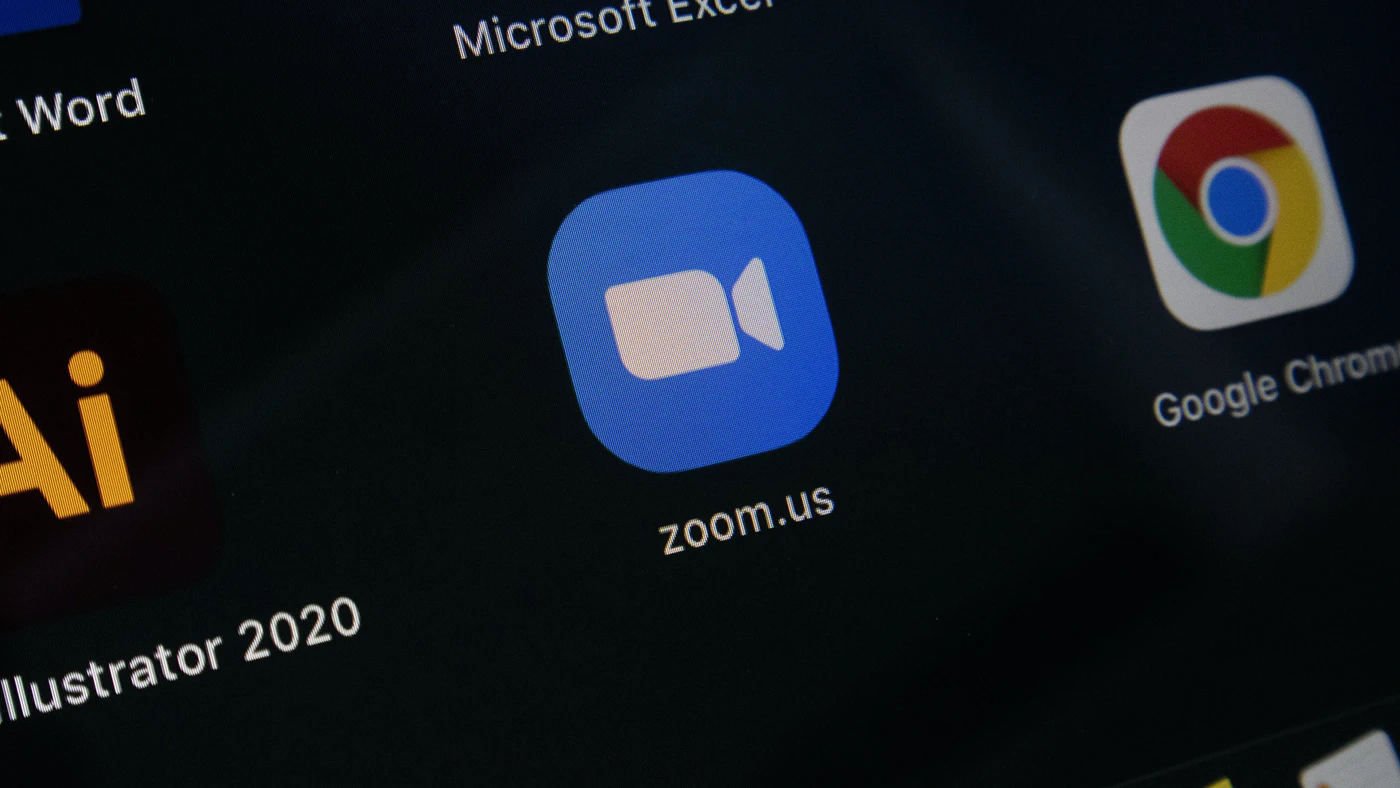 The drawing feature on Zoom lets meeting participants annotate on the whiteboard. Using a mouse or trackpad, participants can select from a toolbar and write with a highlighter, pen, eraser, and other tools to draw on the screen in Zoom.
There are two drawing methods you can use on the Zoom whiteboard. They include:
Free Form – Draw freely on the whiteboard. Zoom does not auto-convert your drawings. They remain as is.
Smart Recognition – Zoom automatically converts your freehand shapes into smooth and straight lines.
Below are steps on how to draw on a Zoom Whiteboard:
While in a Zoom meeting, tap the "Share Screen" button (found in your meeting toolbar).
Select "Whiteboard" and then tap "Share". A blank whiteboard will appear on your screen.
Use the Zoom whiteboard to write or draw anything you want.
After you're through with your drawing and wish to stop sharing your screen, tap on the "Stop Share" button (found at the top of the screen).
On an Interactive Whiteboard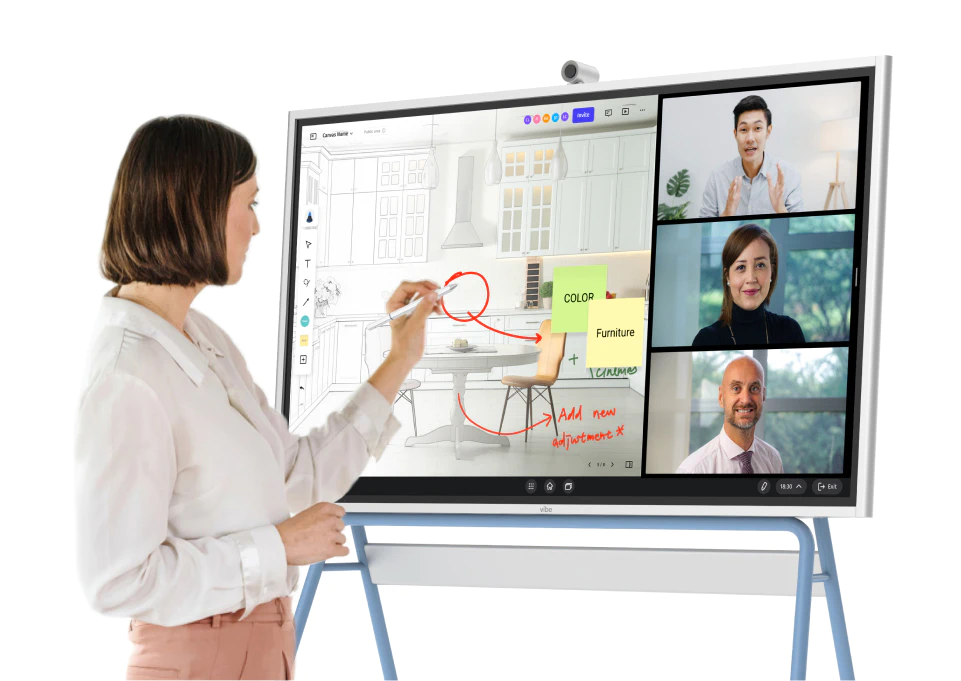 Interactive whiteboards can help you keep your team engaged during meetings. The Zoom app is available on smart whiteboard interactive displays like the Vibe Board . You can launch the app directly on your interactive whiteboard and then screen-share all your activities to your remote team while they watch you annotate, sketch, and take notes in real time.
Here's how to draw on Zoom's whiteboard on your Vibe Board: 
Open the Zoom app
Start or join the meeting
Select "Share" and then select "Whiteboard"
Click the pen icon and start drawing with your Vibe Stylus!
Apart from Zoom's built-in tools, you can also share your entire Vibe Board screen with the Zoom call and annotate any third-party apps, even in split-screen mode!
On a Mac or PC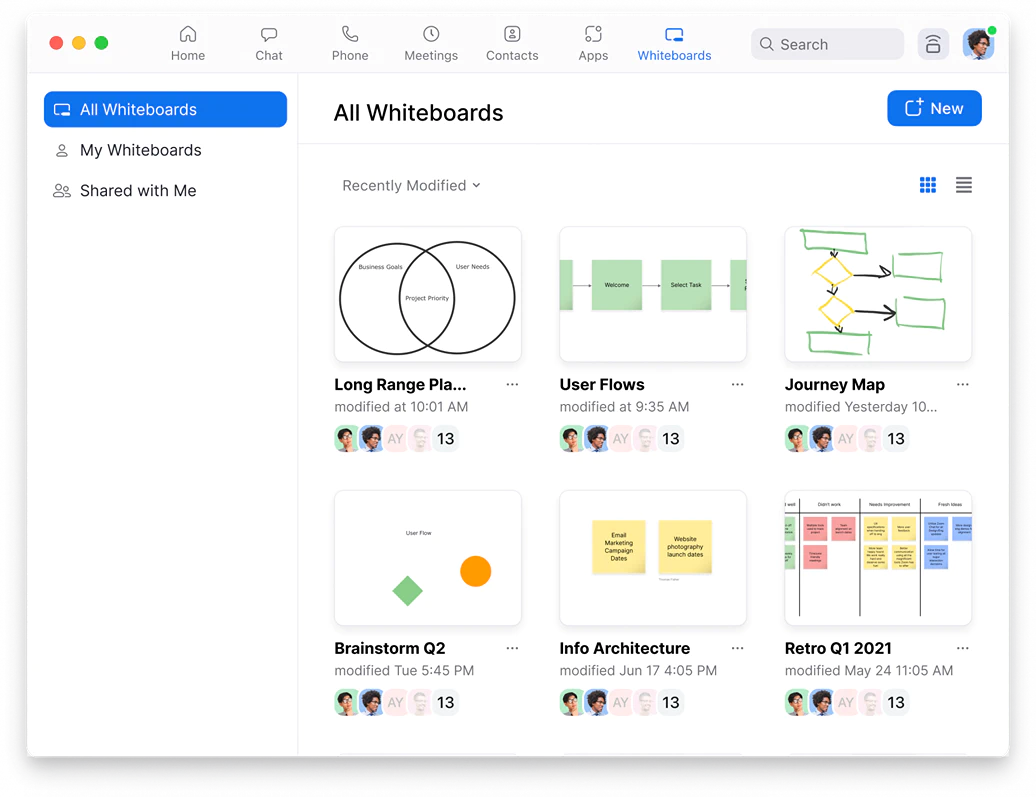 Since Zoom shares a nearly identical interface on both Windows and Mac platforms, learning how one works automatically educates you about the other.
You can access the Zoom Whiteboard once you launch the screen-sharing feature in the app.
Here is how you can make Zoom annotations on a Mac or PC:
Starta Zoom meeting and invite your team to join the conference.
Tap the "Share Screen" button. From the menu that appears, select "Whiteboard" and then click "Share."
Use the annotation panel to pick your preferred tool (draw, text, or stamp). Use your mouse or trackpad to start drawing. Anything you draw on the whiteboard will be shared with your meeting participants.
To stop sharing your Zoom Whiteboard, click "Stop Share" or "Pause Share" from the toolbar that emerges when you move the mouse around the screen.
On iPhone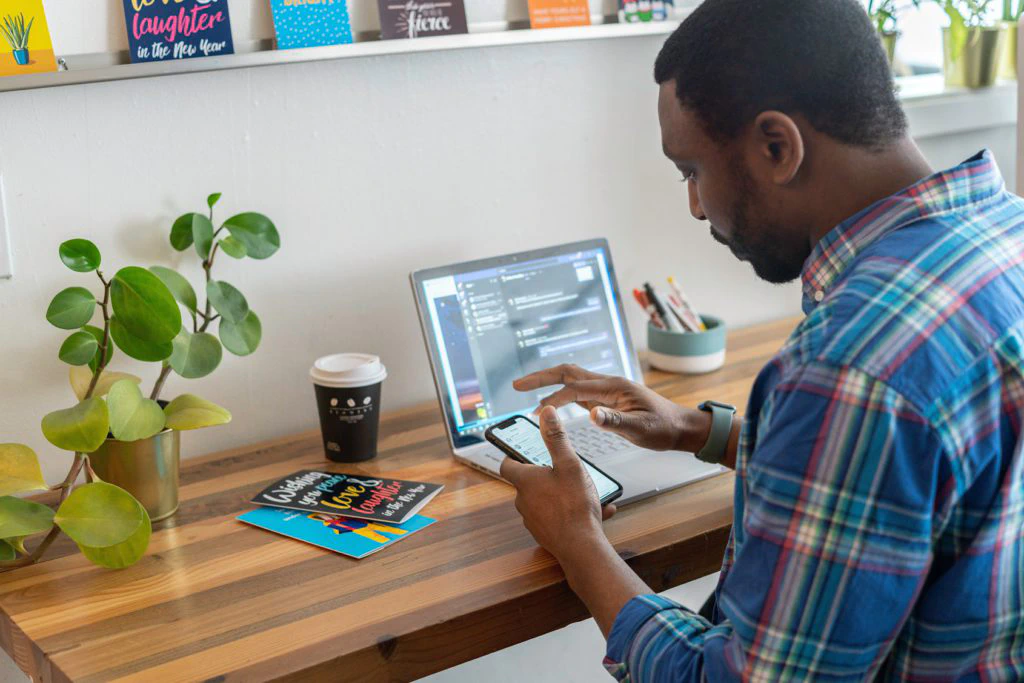 Follow the steps below to use Zoom Whiteboard on an iPhone:
Start your Zoom meeting
Click the "…" button in the bottom toolbar and select "Whiteboards"
Choose an existing whiteboard or create a new one
Select if all meeting participants can edit or view the whiteboard
Allow or deny participants access to the whiteboard after the meeting ends
Choose "Open and Collaborate"
Note: You can only view (not edit) whiteboards on mobile. 
On Android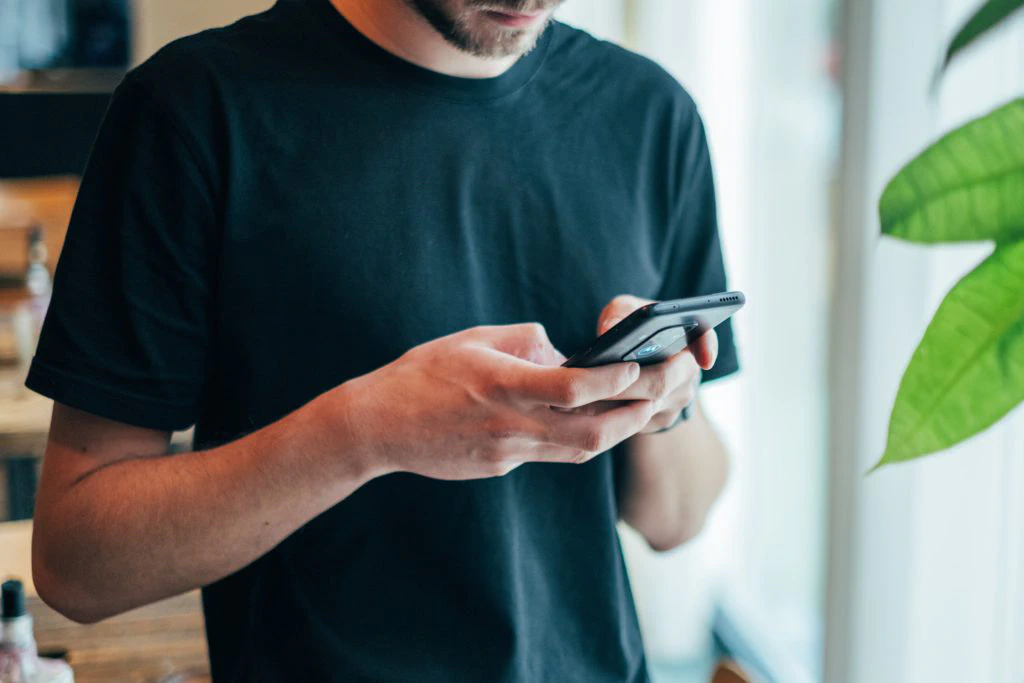 Follow the steps below to learn how to use Zoom Whiteboard on your Android device:
Click the "Share" button.
Click on the "Share Whiteboard" option
Click on the pen icon to maximize the annotation tools. You can then pick the drawing tools of your choice.
While Someone Is Screen Sharing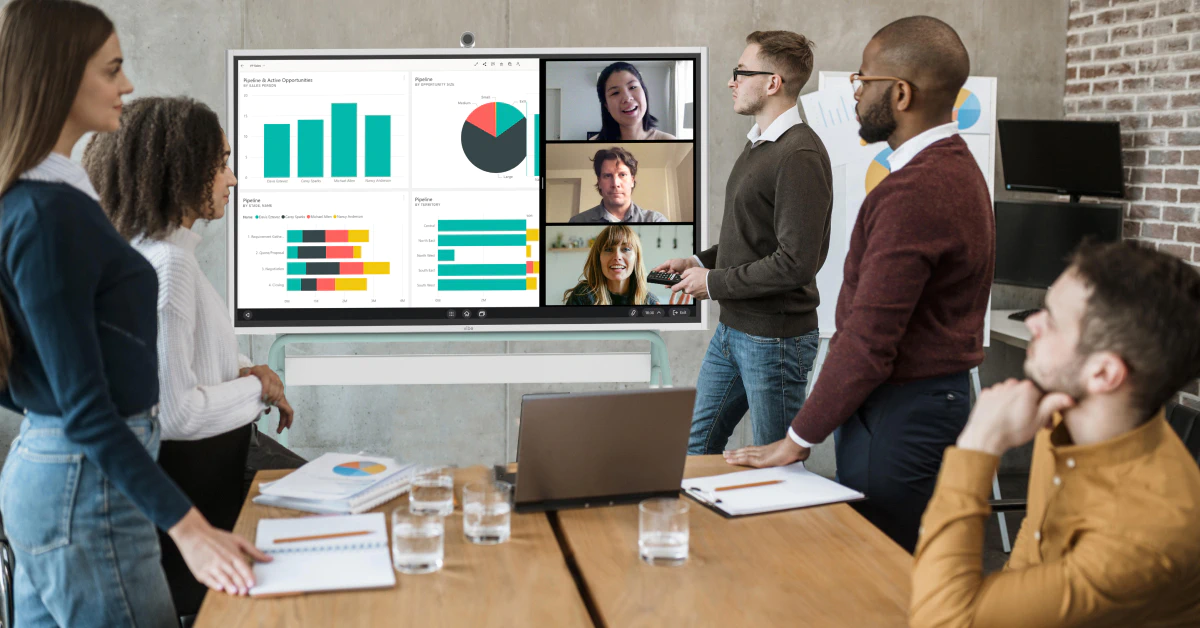 Zoom also allows you to annotate both the whiteboard and shared screens. If you're leading a training session or want to further clarify a point, you can opt to draw or write in a Zoom conference call by doing the following:
Start or join a Zoom meeting
Tap the "Share Screen" button on the toolbar
Select the desired content to share
Once you have enabled screen sharing, a toolbar will appear. Select "Annotate."
Use the various drawing and text tools to annotate on the shared screen.
Select  the "Clear" option to erase any drawings when you're done with the annotation.
How to Disable the Draw Features for Others
You can turn off other people's ability to annotate your screen share during a Zoom meeting by disabling annotation for others. To do so, hover your mouse over "More" in the meeting controls panel, and click "Disable annotation for others."
Effective Scenarios to Use the Draw Feature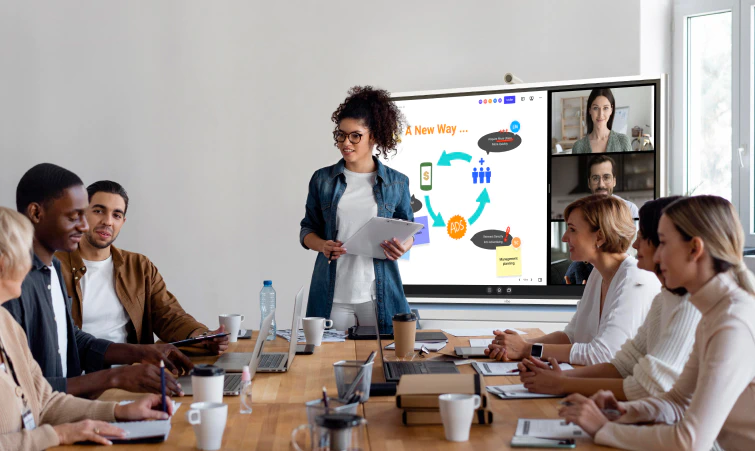 Incorporating an interactive element into Zoom meetings can boost the general level of engagement during a meeting. The whiteboard and annotation features can do precisely that.
Here are few use cases for drawing or annotating during a Zoom call:
Presentations – Conducting remote presentations becomes easy when annotations are involved. You can use it to analyze graphs, mark texts, point out slides, and more.
Teaching others – Educators can easily teach equations, explain diagrams, and add explanatory notes by sketching and annotating, just like a chalkboard.
Giving tutorials – You can assist with technical complications by offering tutorials or guiding users through each step.
Getting The Most Out of Zoom With Vibe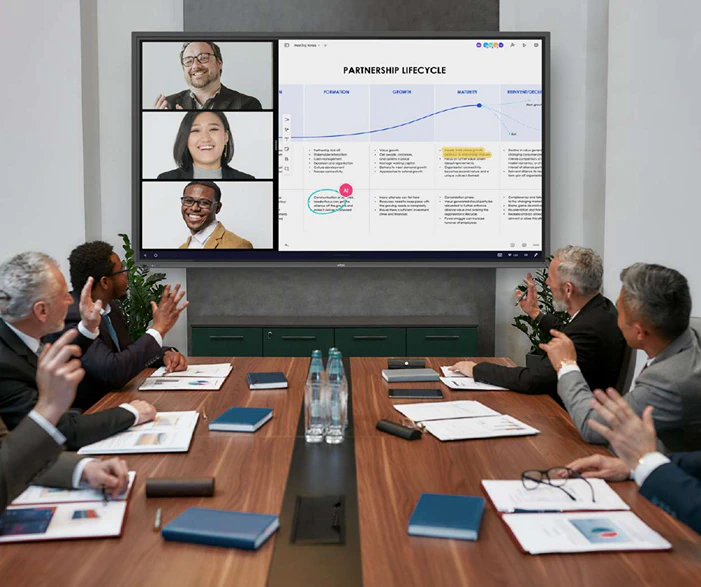 Vibe Board is an interactive whiteboard that can help make your meetings and presentations more fruitful and effective. In fact, with Vibe, you can launch a Zoom meeting with just one tap.
Once you share the Vibe Board screen via Zoom, you can choose from several annotation options from the toolbar, which includes the ability to draw something freehand or use a stamp tool, a spotlight, or shapes for presenting to your remote team or students. You'll also have an option to save screen recordings and screenshots for later reference. With state-of-the-art interactive features, the Vibe Board makes collaborating on projects and ideas effortless.
Click here for more info on how to use Zoom on your Vibe Board.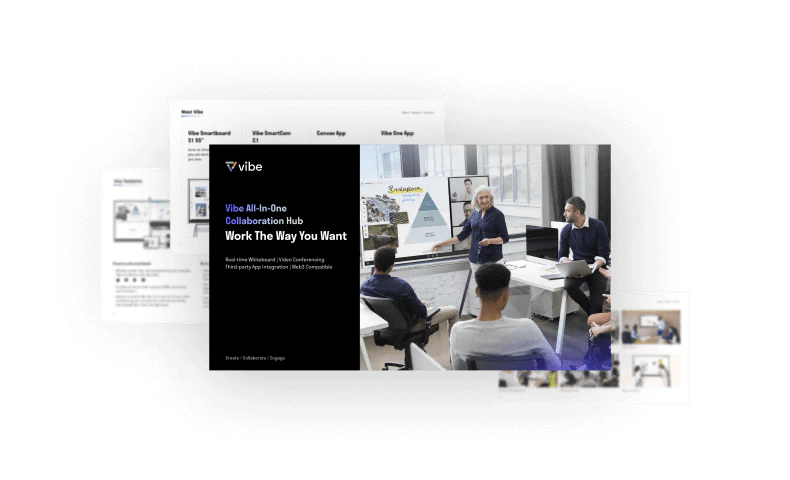 Explore Vibe's All-in-One
Collaboration Hub
FAQs
How do you write on a Zoom Whiteboard?
The built-in whiteboard in Zoom provides participants with a plain canvas where you can write or draw on the screen using your mouse. Here's how you can draw on the Zoom Whiteboard:
Launch Zoom and join a meeting
Click the "Share Screen" button on the toolbar.
Select "Whiteboard" and click "Share."
A blank whiteboard will now show up on your screen with a toolbar.
Choose the draw tool from the toolbar and sketch anything you want using your mouse.
Where can I find a Zoom Whiteboard?
Once you are in an active Zoom video call, tap the "Share Screen" button. Select "Whiteboard" and then click "Share."
Can you draw on the screen in Zoom?
Yes. Drawing is possible on Zoom via the whiteboard. Follow the steps below:
Launch the Zoom app and join the meeting.
Click on "Whiteboards"
Choose a new or existing whiteboard to collaborate on
Use the toolbar to select which drawing tool you'd like to use
Share the whiteboard by selecting the "Share" button in the top corner
See how Vibe could help →
Subscribe to get updates on all things at Vibe
Thank you for subscribing Vibe's blog!