Top Presentation Skills for 2021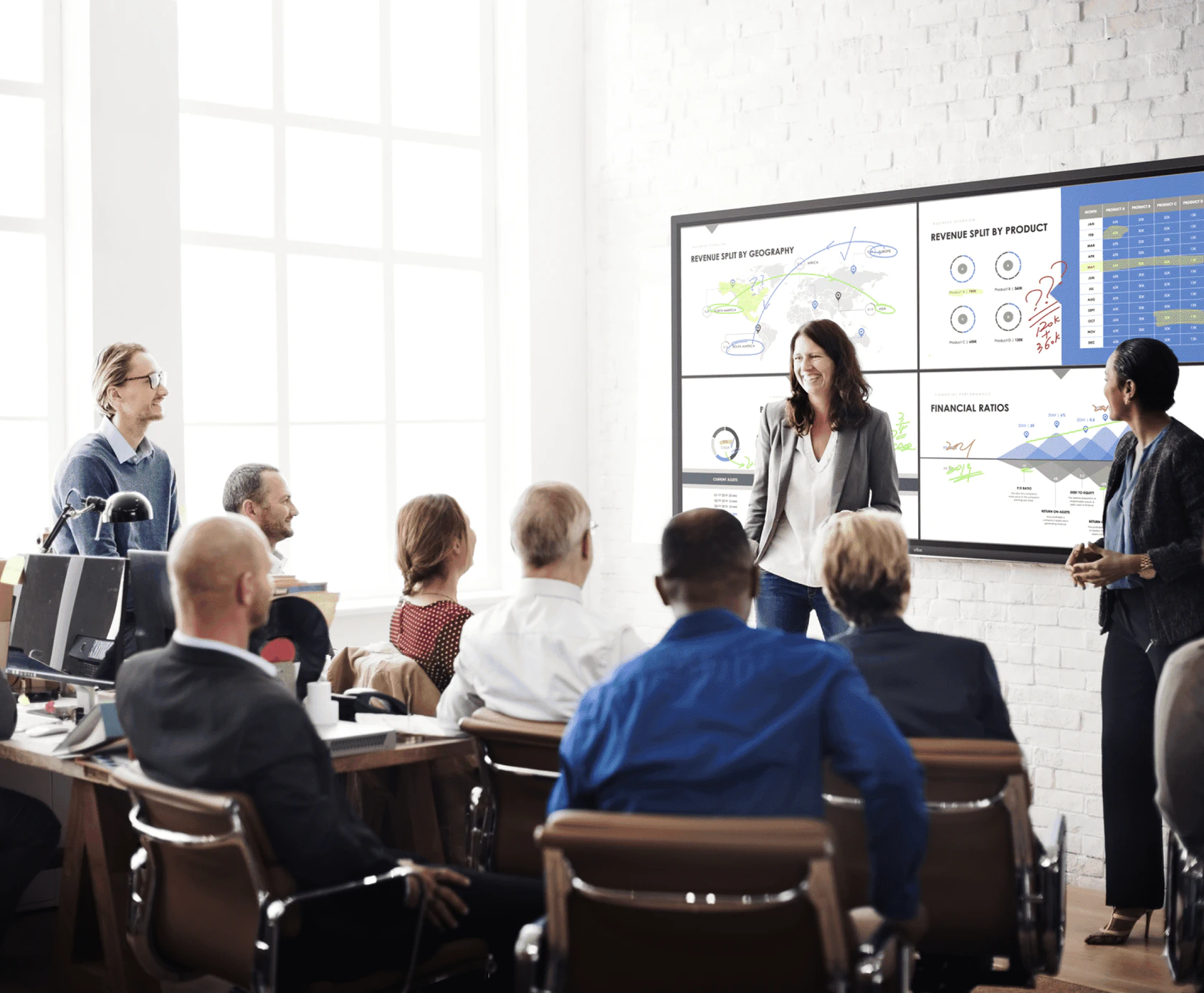 Presentation skills are an essential component of your success. Whether you are conducting a meeting in-person or remotely, these skills can help you look professional, engage your audience, promote collaboration, and boost confidence. How to improve presentation skills? Here are some of the top presentation skills for 2021.
Do you want to take your presentation to the next level? Create innovative presentations with help from Vibe !
Skills for an Engaging Presentation
Now that you know how to outline your presentation, you need those skills to pull everyone together. Use these skills to create an engaging presentation .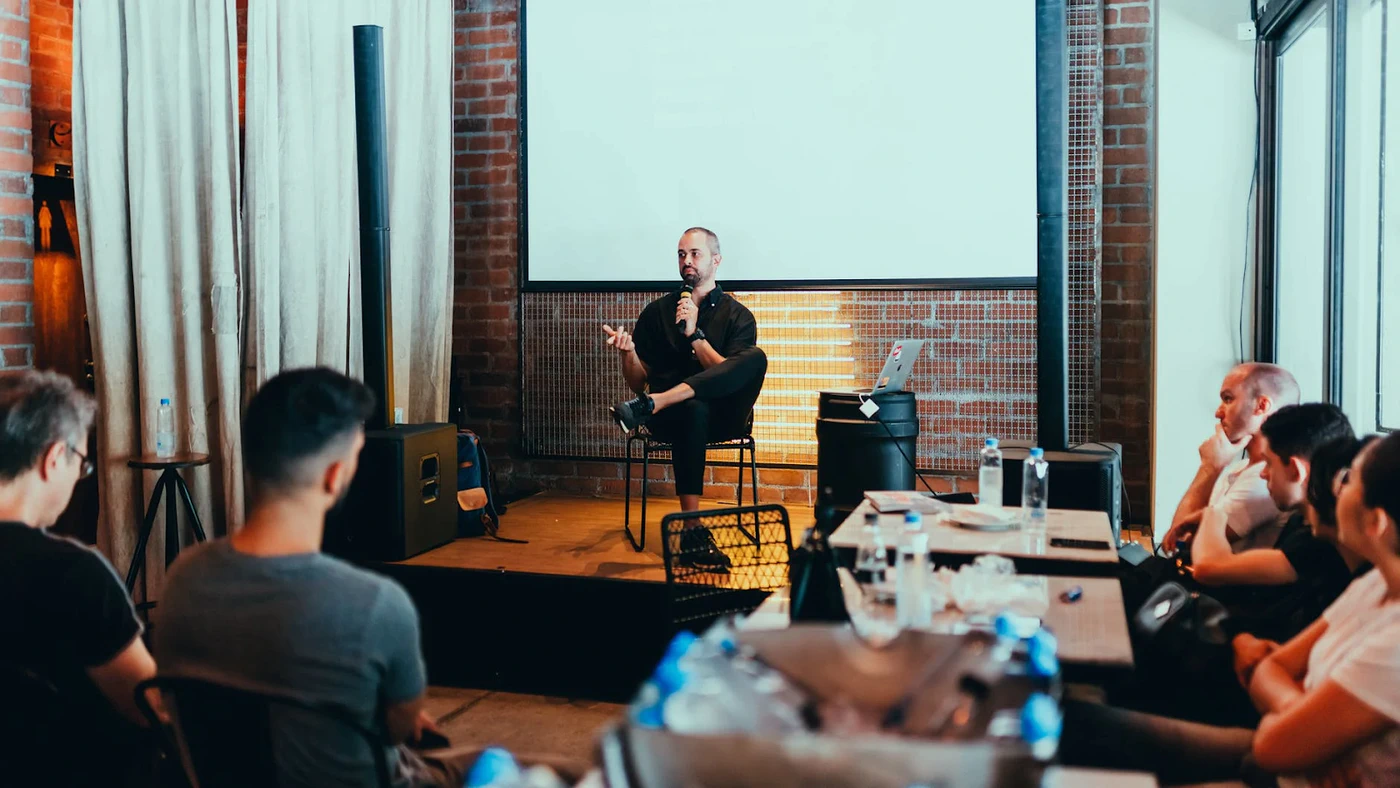 people sitting around a table
Think About Your Audience
Presentations are designed for the audience, not the speaker. You need to place yourself in the shoes of your audience members. Why should they care about the message? Create a presentation that connects with them. Think about what motivates your audience and focus on that in your presentation. Craft your presentation to meet their level of expertise. When you understand your audience, you can separate yourself from the rest of the crowd. You will make a memorable presentation that the audience will remember long after they leave the meeting. 
Be Clear and Concise
If your audience is taking time to listen to your presentation, you want to make it as professional as possible. With that, it is vital not to mumble your way through the meeting. Speak clearly so everyone in the audience can hear you. Take the time to take complicated details and explain them to the audience. Along those same lines, you never want to dilute your message with a ton of unrelated information. Stick to the key points. When a presentation is filled with fluff, you have a greater chance of losing your audience as their thoughts drift away to other subjects. 
Give a Memorable Presentation
A memorable presentation remains in the memories of the audience for a long time. If you want your presentation to stand out, place those crucial points at the beginning and end of the speech. Unfortunately, all that information in the middle can be lost. For that reason, you want to keep reiterating your focus points. Place your vital details in the beginning and reinforce them at the end of the presentation.
You also have to remember that after 20 minutes, you start to lose your audience's attention . If you present detail-heavy information, break up the presentation. Direct your audience's focus to keep them engaged. With that, you can create a memorable event that will not be forgotten within the hour. 
Related: Engage Your Audience With These Easy Tips
Considerations for Online Presentations
While some of these tips are great for in-person presentations, there are a few special rules for those conducted online.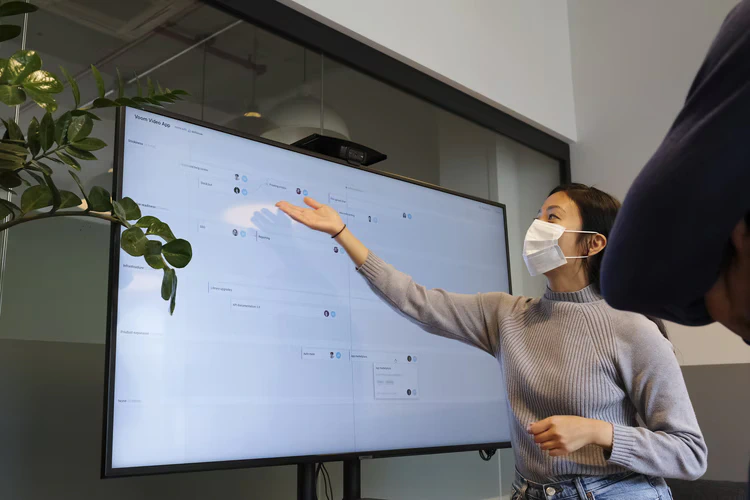 a woman is presenting
Show Your Face
It is a well-known fact that faces are attractive to humans. Make sure you show your face during the presentation. When your audience can see your face, they are more likely to instantly connect with you. Plus, it boosts your likable factor. If you need to show your screen for a presentation, many types of programs allow you to do that while your face stays on the screen. A full view of your face allows the audience to see your emotions, and they will respond similarly. 
Stand Up
When presenting online, you might want to grab a seat. However, you can make a great impression by standing up. Along with taking advantage of the full power of your breathing, you can also increase your vocal power. Your presence will be stronger when you give a presentation from a standing position. In turn, that makes you an authority figure in the eyes of the audience. 
Leverage Your Visuals
Use those visuals for your presentation. Photos, graphs, and charts can take data and break it down into easy-to-understand information. You don't want to rely too heavily on these visual aids. Make sure to place them sparingly into your presentation. These visual aids should complement your meeting and not be the entire focus of the presentation. 
Related: Why Using Visuals in Your Presentation Makes a Big Difference
Virtually Interact with Your Audience
If you want to keep your audience engaged, think about adding ways to interact with those participants. Just because you are presenting remotely, that doesn't mean that you can't make them a part of the meeting. Make sure to ask questions and allow time for them to discuss key points with you. Look at the camera. While the audience might not physically be there, take the time to make virtual eye contact with them. 
Allow Time for Questions
Questions are important for you and your audience, especially if your orientation relies on heavy figures and complex data. With a Q&A session, you can learn about the issues affecting your audience. Plus, it can help you fine-tune any problem with your services or products. If you don't have the answer to a question, make notes and reconnect with that individual later. 
Presentation Skills Examples
When you are organizing your presentation, you want it to follow a specific order . These sequences can help your audiences follow along with the meeting or training session. Make sure that your presentation has these key points.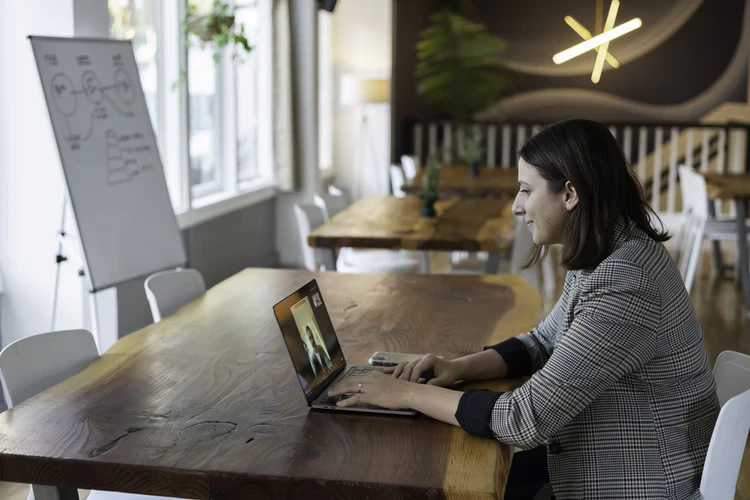 woman interacting with a group 
Beginning: Set the tone of the presentation
In the opening moments, you want to capture the audience's attention. Avoid jokes or other types of irrelevant comments, but rather keep your opening pertinent to the subject. You might want to call attention to statistics or ask a question. This is your time to draw in the audience for the rest of the presentation. 
Call Attention To Statistics: By 2050, the world's population is expected to reach 10 billion people.
Ask A Question: Does anyone know how many drops of drinking water are polluted by fertilizer run-off?
Body: Outline the presentation based on your topic
In the planning stages, think about this section of the presentation first. This is where you must convey all that vital information to the audience. You can outline the central part of the presentation in several ways, depending on the subject. A specific process can be explained in a spatial order. However, a chronological order presentation should focus on the history of a subject. Topical order is perfect for those presentations centering on topics that require problem-solving skills.
Spatial order: Describe a process from beginning to end.
Chronological order:Discuss an author's literary career by years.
Ending: Summarize your speech by focusing on main points
Finally, the end of the presentation. Just don't say "goodbye." Make sure you reiterate the points and conclude with a saying or fact that will remain in the minds of those audience members.
Call Attention To Statistics:It is estimated that 99% of all the species that have ever lived on Earth are now extinct.
Ask A Question:How can you use our software to improve your company's productivity?
Related: Client Presentations: 10 Tips for Better Results
Effortless Presentations with Vibe
Now that you understand all the top presentation skills for 2021, put them to good use. You can take your presentation to the next level with Vibe. These digital whiteboards help to integrate notes, screenshots, and research into one interactive canvas. With these devices, engage your audience and make yourself an authority on the presentation subject. Along with that, you can even export the presentation and share it with others. Vibe's Smartboards allow you to help presentations meet collaboration .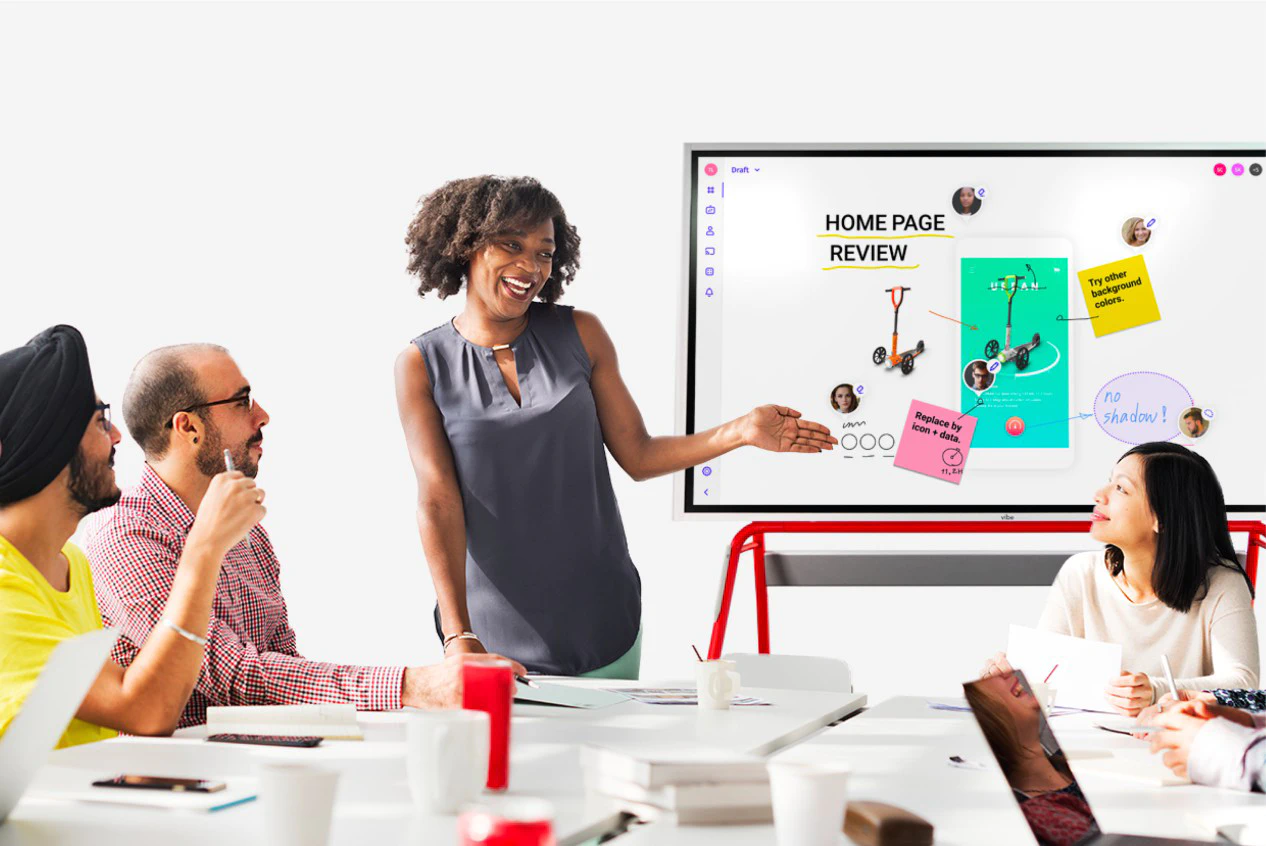 Vibe's Smartboard for presentation
Final Thoughts
Presentation skills are sought-after skills in 2021. You can take all of these skills and turn them into a memorable presentation. With a bit of help from Vibe, you can take your presentation to the next level and impress your audience. 
Want an innovative way to make presentations for your company? Reach out to Vibe and learn how to use their products for your school, home, or business!
See how Vibe could help →
Subscribe to get updates on all things at Vibe
Thank you for subscribing Vibe's blog!