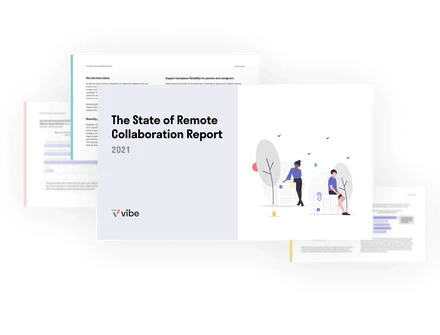 The State of Remote Collaboration 2021

Introduction
Work is no longer synonymous with the office. Over time, and especially in the last two years, we have discovered that we don't need many of the trappings associated with traditional workspaces, but one thing remains the same: we still need a way to collaborate with our colleagues.
With more than 1,000 global customers who use Vibe smart whiteboard to collaborate on projects, Vibe is particularly invested in determining how organizations successfully manage remote collaboration.
For this Remote Collaboration Review, 1,199 respondents from across the United States provided insight into their experiences with remote work. We aimed to understand the benefits and drawbacks of working remotely, and to learn what employees need to be successful in a remote work environment.
Highlights