Establishing Employee Equity in a Hybrid Work Environment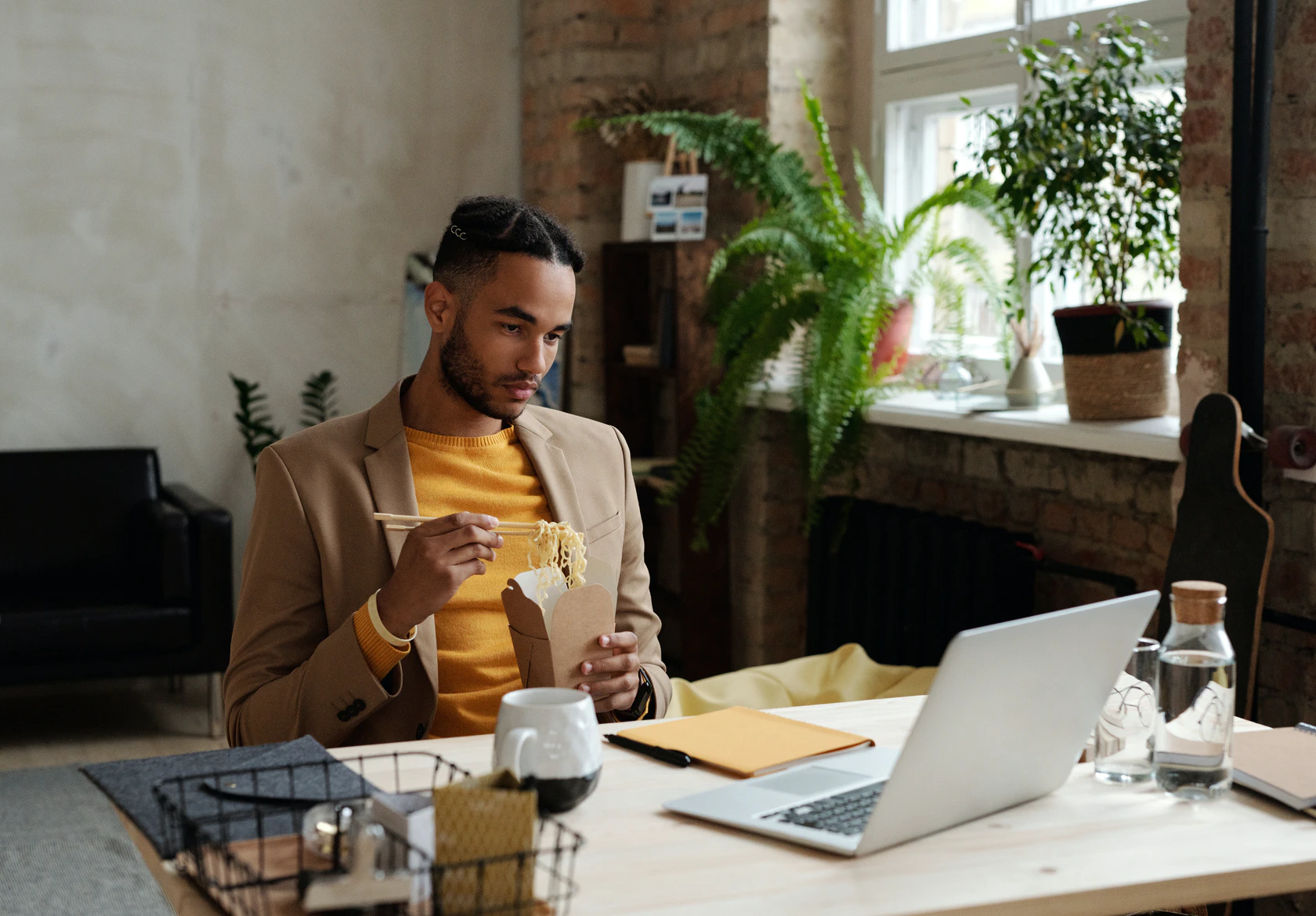 Hybrid work is rapidly expanding. Organizations are looking to return to the office, but they're also trying to listen to the voices of their employees, who don't want to lose out on the flexibility remote work offers.
It's hardly surprising that most employees aren't exactly rushing back to the office. While there are pros and cons to remote work, many employers have listened to their employees—and the compromise is hybrid work.
While companies are working diligently to plan and implement new hybrid work schedules, workplace equity has moved to the forefront of key considerations among business leaders. The reason is simple: a successful, thriving hybrid workplace doesn't just happen by returning to the office and picking up where you left off pre-pandemic.
The world is different and so are your employees. So, if you're in the midst of reimagining the office experience, here are three of the most important considerations for working toward employee equity and inclusion in the hybrid workplace—plus a few ways Vibe can help you get there. 
What Does Equity Look Like in a Hybrid Work Environment?

The term hybrid equity is everywhere—and for good reason! Simply put, hybrid equity is all about opportunity. It means ensuring all employees have an equal opportunity to work, thrive, and grow within an organization, regardless of their location.
While the term didn't originate anywhere in particular, it's used frequently by companies today when describing the vision for their hybrid workplace and potential challenges they intend to address. For example, in a letter to employees, Citi CEO Jane Fraser posed a handful of questions yet to be answered surrounding equal career growth opportunities for remote employees and balancing conversations with remote and in-person team members.
These two questions are only a few of the considerations companies need to prioritize when thinking about how to ensure their hybrid workplace is equitable to foster an inclusive environment where employees are engaged and supported.
3 Key Considerations for Equity in a Hybrid Work Environment
If the pandemic has taught managers anything, it's now clearer than ever that every employee is unique—they have different circumstances and motivations, and they each learn differently, too . For some, transitioning to remote work was a welcome experience, and for others, it was a struggle to maintain focus, productivity, and overall happiness. 
In a recent study from McKinsey , 85% of respondents said they want some form of remote work to remain. Even more interestingly, though, traditionally underrepresented groups demonstrated an even stronger preference for hybrid work. For example, LGBTQIA+ employees and employees with disabilities were more than 10% more likely to prefer hybrid work.
Additionally, Stanford research featured in the New York Times highlighted that among college-educated parents of young children, women have said they want to work from home full time around 50% more than their male counterparts.
These results only highlight the importance of factoring equity and inclusion into any hybrid workplace planning. Without careful consideration, companies can quickly find themselves working against any progress they've made in their existing diversity, equity, and inclusion efforts.
Since hybrid equity touches every part of an organization, let's get started by looking closely at three broad areas: the workplace environment, leadership, and company culture.
Be intentional about the physical work environment to eliminate remote bias

Meeting led on Vibe S1
One of the most common hybrid equity challenges in the workplace is hybrid bias. According to the Harvard Business Review , access to critical resources can be different depending on whether the employee is in person or working remotely. As a result, remote employees often struggle to demonstrate their competence as they are sometimes left out or forgotten altogether due to the lack of in-office technology.
Since most businesses are prioritizing collaboration on in-person days, think first about working toward equity in traditional office settings, like conference rooms.
Swapping a traditional whiteboard with a Vibe huddle room solution , for example, can seamlessly connect remote and in-person employees, offering equal opportunity for collaboration and participation. Here are a few additional reasons why you should make the switch:
The Vibe Canvas can be accessed from anywhere and on any device, which means team members can collaborate in real time from the conference room or their home office.
Vibe's portable stand also means any new in-person collaboration spaces at the office can quickly be transformed into a space where everyone can participate, even if they are not on site. App integrations like video conferencing also make it easy to conference in remote teammates for impromptu brainstorms or casual conversations, eliminating complicated webcam setups and endless screen sharing. It's easy to save and export board sessions for employees who prefer asynchronous communication .
The Vibe SmartCam C1 can give remote employees a window into the physical huddle room, letting them see their team members' body language, and have a better understanding of when is the best time to insert themselves into the conversation.
Make employee recognition and growth a priority to eliminate proximity bias
Another unwelcome challenge of hybrid work is proximity bias, which can often stem from remote bias. If leaders are not intentional about their physical presence, it can signal to in-person employees that working in the office means more recognition and greater opportunities for promotions or salary increases. This isn't a made-up scenario. Stanford research published in the New York Times pointed out that even when remote workers were 13% more productive than their in-person peers, they were promoted only half as often.
So, what can leaders do? Simply being present and available is an easy way to eliminate a culture where employees feel like the only way to move up within the organization is through more facetime with leadership. Here are a few examples:
Elevate all-hands meetings with the Vibe S1 system . Visual and auditory learners can greatly benefit from interactive presentation-style all-hands meetings that offer transparency, ensure alignment, and foster company culture and engagement.
Use one-on-one meetings to ensure all employees have dedicated face-to-face time for individual training, idea sharing, or discussion surrounding career growth opportunities. Kinesthetic learners can benefit the most from these sessions as training or ideation sessions can give them the green light to try out new concepts or ideas on their own.
Set clear expectations for hybrid work and set an example for your employees to follow. In an interview with Business Insider , Slack CEO and cofounder Stewart Butterfield said executives will work fewer than three days per week in the office and senior leaders will focus their office time on "team events" and "custom interaction."
Make space for meaningful team building and encourage mutual respect

Team bonding
When companies transitioned to remote work, culture was one of the top concerns among leaders. As businesses make the move to hybrid work, culture is still front and center as a top concern.
With remote and proximity bias all lurking as potential future challenges, it's easy to see why leadership teams are putting so much emphasis on developing—and in some cases rebuilding—a healthy, inclusive workplace culture.
An inclusive culture is not only beneficial for engaging existing employees, but attractive to prospective employees, too. According to McKinsey analysis, 90% of employees said they'd go out of their way to help a teammate if they work in an inclusive organization, and nearly half said it would increase their likelihood of staying with the company. 
As the McKinsey research also points out though, even if an organization already has a diverse employee population, that doesn't automatically guarantee an inclusive workplace environment. Working toward an inclusive environment involves more than just diverse perspectives; it involves consistent, company-wide emphasis on relationship building and mutual respect. 
Here are a few ways to encourage these types of inclusion practices:
Get serious about team-building activities. There are lots of ways to incorporate team-building events into a hybrid model. If some employees are remote-only, virtual team-building activities such as ice-breakers, lunch and learns, or scavenger hunts can bring participants together from anywhere.
The Vibe S1 system also has an endless Canvas , so recurring team-building exercises are free to turn into hours of bonding or even opportunities for peer learning. The most important thing to remember about team-building events is to make them purposeful and focus on activities that drive collaboration and connection.
Consider creating dedicated channels for employees to get to know each other as human beings rather than coworkers who only talk about work. Set up a Slack channel for fun, random conversation and encourage teams to participate (or better yet, encourage employees to create their own, management-free channels).
For individuals who like to be more contemplative or reserved, consider creating a group Vibe Canvas for employees to use as a virtual mood board. Team members can add graphics or photos, draw, type, and leave annotated messages whenever they want.
Hybrid Equity: An Ongoing Process
No matter where you're starting with working toward hybrid equity in the workplace, understand that there aren't many case studies or examples to follow because most businesses and organizations are also on this journey for the first time, too. 
Like many big changes, hybrid equity will take some time to get right, and there will be challenges along the way. Don't get discouraged! Empower your employees to speak up and give them the tools and resources they need to effectively collaborate and stay connected. 
Want to learn more about how Vibe can help your team improve hybrid equity? Watch a demo today to see how a Vibe Board can work for your team.
See how Vibe could help →
Subscribe to get updates on all things at Vibe
Thank you for subscribing Vibe's blog!