Hybrid Onboarding: Tips for Training Your Hybrid Team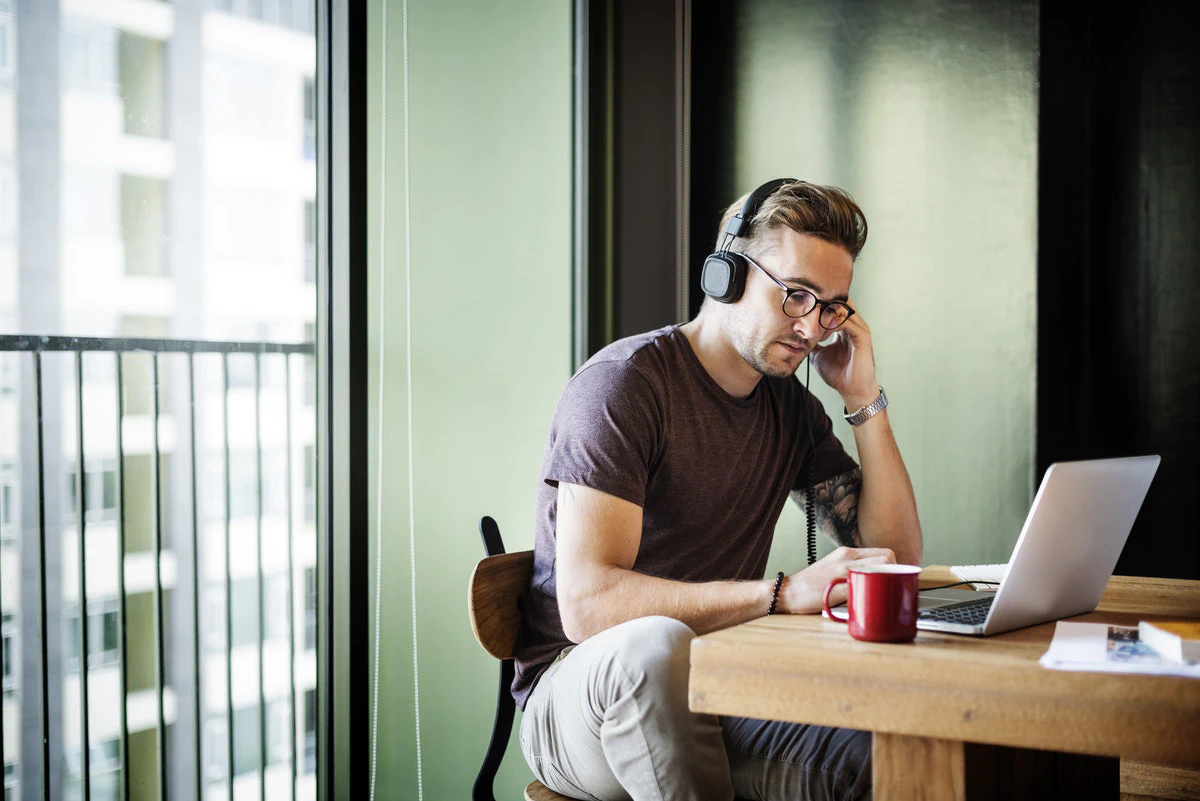 A couple years into a global pandemic, some of the largest corporations are beginning to welcome workers back to the office . But office work doesn't look the same as it did before — employees are returning on part-time, flexible schedules, and they're spending more time at home than they did pre-pandemic. Enter the era of the hybrid office, and thus, hybrid onboarding for new employees.
The hybrid office brings with it some new challenges, including the task of successfully onboarding new team members and facilitating a collaborative work environment when teams are partially or fully online. Building a healthy culture among coworkers is necessary for both job satisfaction and productivity, but how can any culture be established when employees spend most days working from home?
One solution is leveraging modern social tools and collaboration software to increase inter-office communication. Here are some of the best tools, platforms, and strategies you can use to train and onboard a hybrid workforce.
Choose a Reliable Training Platform for Hybrid Onboarding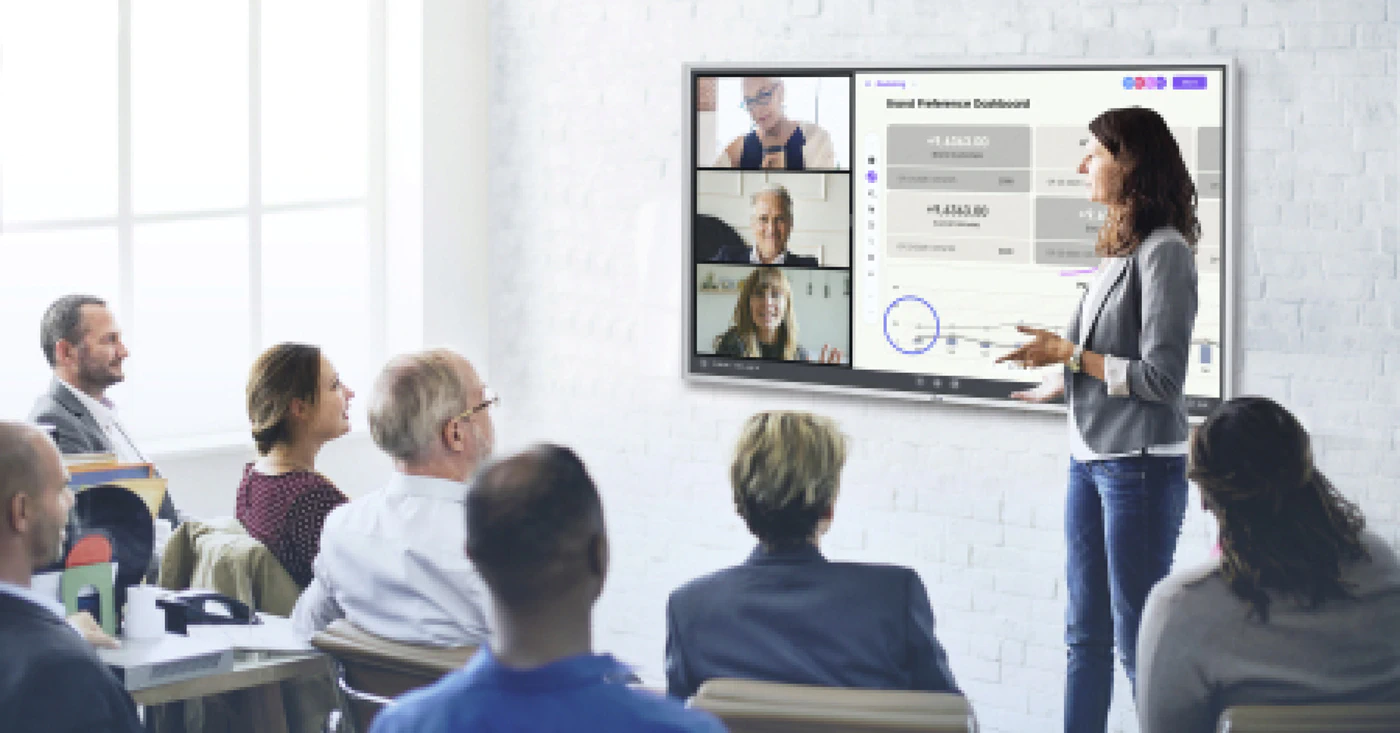 Running a hybrid training on Vibe
First off, you'll need a reliable remote meeting platform to conduct your training. There are several options on the market. When selecting a training platform, pay attention to features including meeting size and length, transcription software and auto-recording (so employees can review training sessions on their own), and paid subscription plans designed for corporate use.
To encourage more engagement during remote employee trainings, consider also using a Vibe Smart Whiteboard as part of your hybrid training program. Since Vibe Canvas , Vibe's whiteboard software, can be accessed from anywhere on any device, it's easy for in-office team members to draw or take notes on the board that at-home employees can watch and interact with in real-time.
Maintain a Balance of Interactive and Self-Guided Training
Training processes in a remote or hybrid work setting need to be flexible. Companies can develop a blend of both interactive training and self-guided materials that can help remote employees integrate with in-office teams as well as onboard employees who may be in the office only two or three days a week.
When determining the best approach to your remote training, you first need to evaluate your training material. Decide which topics are most effective as self-guided training versus a collaborative meeting with others. Topics that might work better as self-guided modules include standard work policies, explanations of benefits, and other basic processes and operations.
When you want new employees to contribute ideas or develop a deeper understanding of a topic as a team, plan on hosting an interactive meeting or booking in-office sessions that allow time for skills and technique trainings. Consider adding smartboards into the mix, so your team can map out difficult processes and concepts in an easier-to-digest, visual form–whether the team is at home, in the office, or a mix of both.
Understand your Audience's Goals
Before detailing a remote training schedule, determine the goal of each meeting and key milestones to determine your training's progress. Are you conducting a required or elective training session? Is this training necessary to solve an organizational problem? Are you improving or evaluating the skill levels of your meeting's participants in this session?
When you clearly define the purpose and goal of each meeting and outline the skills and industry knowledge employees need to obtain by the end of a session, you'll be better able to articulate an onboarding plan that produces results.
Make Good Use of Existing Circumstances for Hybrid Onboarding
Hybrid work models offer a wealth of work-life benefits that improve your workforce's productivity and well-being. By providing remote training opportunities regularly, you can streamline communication, education, and management skills. When training in a remote environment, you can:
Make courses accessible across different devices for flexibility and on-demand training
Engage participants through forums, chat, video conferencing, and interactive whiteboards to focus and motivate collaboration
Create quizzes, questionnaires, and polls to evaluate the effectiveness of the session.
Create a portal where participants can access all training materials and meetings, which can be easily done on Vibe Canvas
A remote training program encourages an ongoing learning environment — and provides leadership helpful insight into a team's knowledge or skill gaps. 
Engage With Your Trainees
One of the biggest challenges of the modern hybrid work model is producing effective, engaging materials to facilitate employee training.
One way to better engage with your participants is to consider real-world scenarios to help new hires recognize the direct applications for their current training. Incorporating realistic scenarios employees may face on a daily basis into your onboarding regimen encourages a deeper level of understanding and engagement with the material.
The tools you use to promote this kind of activity are crucial to your efforts — interaction and team-building can be challenging when teams are tuning into Zoom meetings with their cameras off and their mics muted. Utilizing collaborative tools such as interactive whiteboards, project management platforms, and team chats dedicated to team training can help keep participants actively engaged in each training session. For example, instead of presenting a passive slideshow explaining onboarding goals, have your team work together to create or elaborate on these goals on a living Canvas .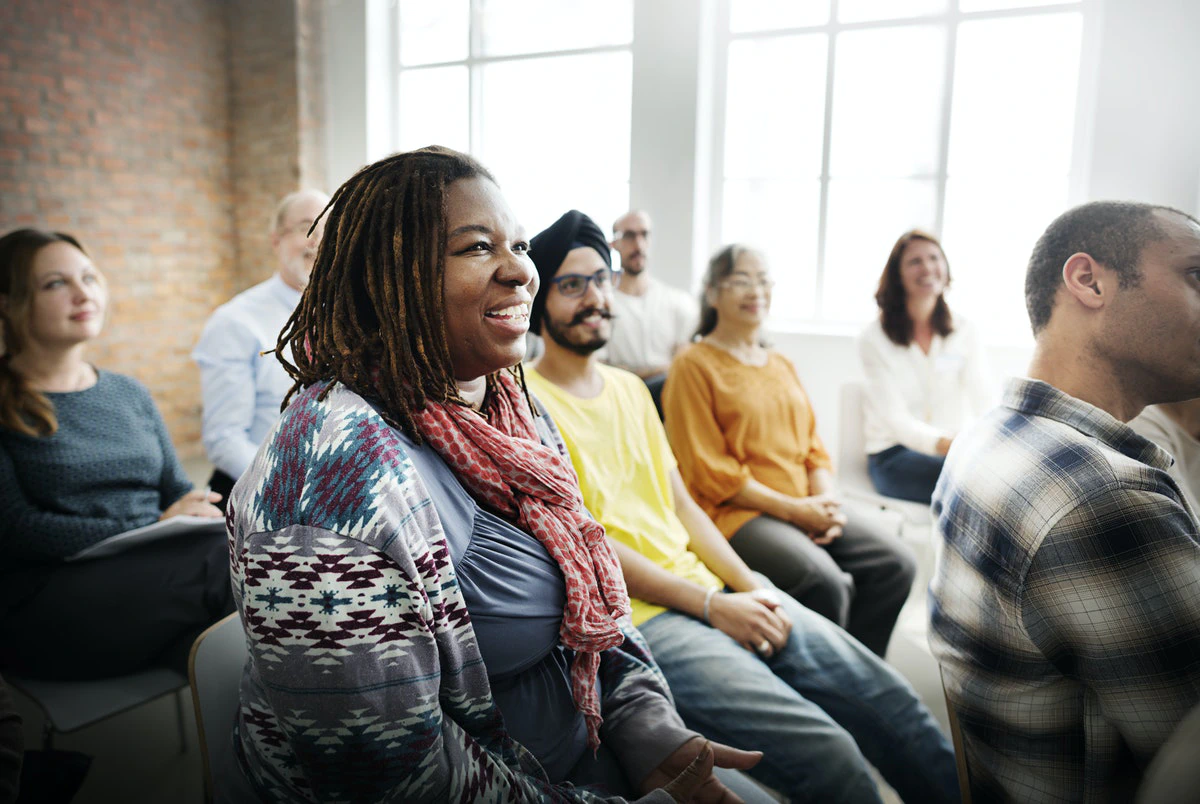 Gather Employees (when possible)
In situations where remote employees live close to one another or work on a hybrid schedule, you may want to organize in-person meetings at a worksite or shared workspace — or even schedule a team lunch where coworkers can interact face-to-face.
Occasional in-person meetings, even if largely social in nature, can help strengthen relationships, improve team communication, and encourage accountability.
Create Moments for Your Team to Learn From Each Other
Encourage your team to learn from each other by creating opportunities for them to work together on use cases or scenarios that teach the training element. Utilize interactive software that enables breakout rooms and smaller spaces for groups to solve specific situations related to a training topic. Consider scheduling small collaborative teams for the same in-office days, and make sure your office is designed to enable small-group collaboration, with training rooms and pods that can be booked as needed and smartboards at the ready.
Don't Forget to Take Breaks
Remember to schedule breaks from training . This allows employees to rest their minds, process material, and take care of other pressing tasks or personal needs. There are many methods (for example, the Pomodoro technique) that combine sessions of focused work alternated with frequent, short breaks that have been proven to increase productivity. These breaks could be:
Personal breaks
Breakouts for discussions/use cases
Knowledge checks
Snack breaks
Giving your participants a break helps them retain information and allows them to re-engage as you reset for the next topic. Studies have found that frequent breaks improve productivity, well-being, and performance while reducing stress and risk of burnout.
Track Results and Recommend Improvements
There are several ways to track results from remote training sessions, depending on the platforms and tools you've opted to use. Many collaboration tools can capture discussions and track participation for later analysis through screen recording, discussion tags, and transcription software. Creating a training portal or implementing a learning management system is another great way to track which skills new hires are finding most difficult to acquire and which remote workers are actively developing their knowledge base.
Interactive tools like smartboards can also capture group work done during a brainstorming session or team training and create a PDF report to share with participants after the meeting concludes. This is an excellent way to share results, remind participants of useful solutions, and ensure the meeting's contents "stick." Even better, consider using a software that automatically saves your work to the cloud, like the Vibe Canvas .
Related: Hybrid Work Model: Is There an Emotional Impact?
Make Trainings Accessible
Give hybrid onboarding participants access to notes from the meeting and an opportunity to revisit the training material after the session. Remote learning can make this more accessible as collaboration tools can track, save, and easily send materials at the end of the session.
It's also vital to provide additional resources for participants to deepen their understanding. These resources could include:
Training videos
Interactive workbooks
Online knowledge quizzes
Other educational resources on the topic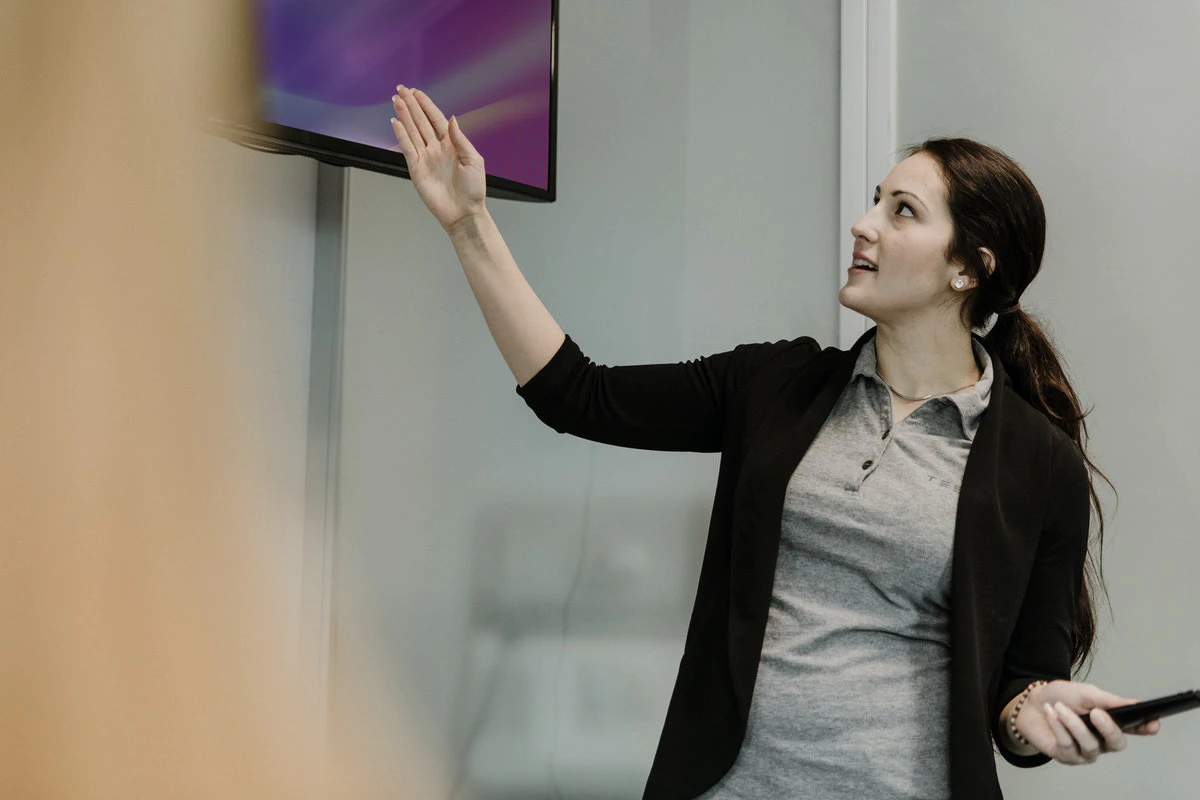 Hybrid Onboarding Offers Challenges, but Many Benefits
As the workforce grows more removed from the physical office, remote collaborative training techniques will become even more essential. Leveraging interactive tools and software to boost communication, engage participants, and effectively capture training performance will set your business up for remote training success.
Vibe offers a unique collaborative solution. Our interactive smartboard uses innovative smart software to increase engagement and efficiency. Integrate your favorite applications with video conferencing and an infinite, mess-free writing Canvas at brainstorming sessions, virtual trainings, and classroom sessions. Vibe is a breeze to incorporate — whether your employees are at home or in the office. 
Looking for the latest in interactive whiteboard technology? Check out Vibe today !
See how Vibe could help →
Subscribe to get updates on all things at Vibe
Thank you for subscribing Vibe's blog!