What's New at Vibe: July 2022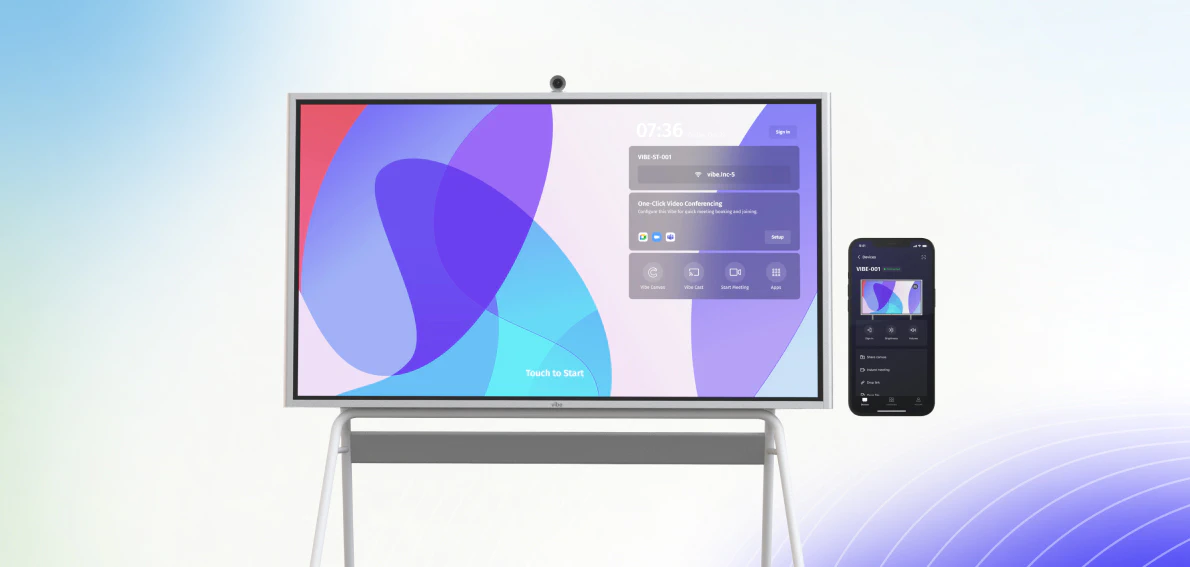 The modern workspace is shifting. Teams today not only work across offices and home workspaces, but also states, countries, and timezones, leading to difficulties with both synchronous and asynchronous collaboration and communication. Video conferencing and the like have helped us through the past couple of years, but now with in-person work picking back up, we need a way to bridge the gap between scattered teams, and to maximize gathered time and team productivity.
Vibe is on a mission to make collaboration truly seamless and more effective so that more gets done, no matter where your team works. In this blog, we will introduce the latest updates and key feature releases that will help to fuel your hybrid workspace, including a new version of Vibe Canvas , as well as onboarding tours, and enhancements for Vibe Pro 75'' .
Meet The New Version of Canvas
Since the last Canvas UI update, the entire Vibe ecosystem has grown significantly––we now support various use cases from sales consultants to construction project managers, as well as educators with varying degrees of familiarity with collaborative whiteboard apps.
We figured our Canvas UI could use a refresh as well. We've recently updated Canvas to:
Reduce complexity and make core tools more intuitive for our users
Improve the Canvas touchscreen experience, giving you the freedom to draw with ease
So, what's new?
Speed up your workflow with your favorite pens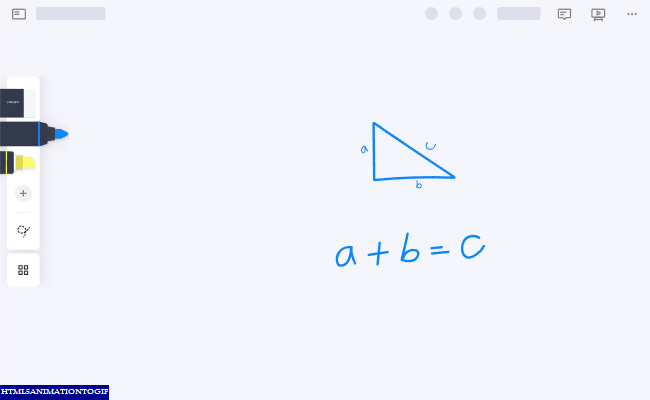 Save customized pens with your favorite color/weight for efficiency, so that you can spend more time presenting, less time toggling.
Access your brand colors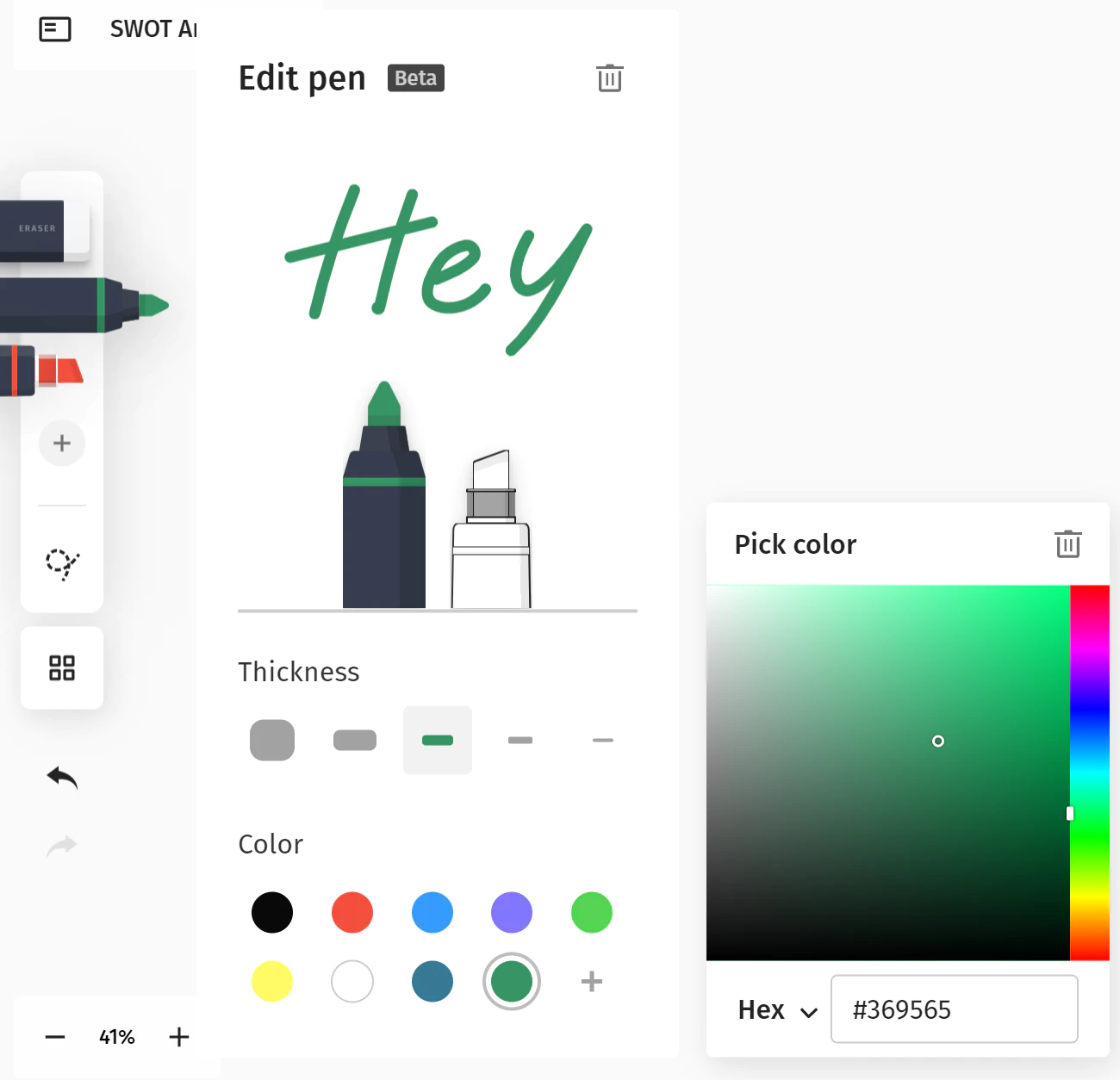 Vibe with any color you want! You can select your favorite pen colors from the color picker (now supports Hex codes)
Format like a pro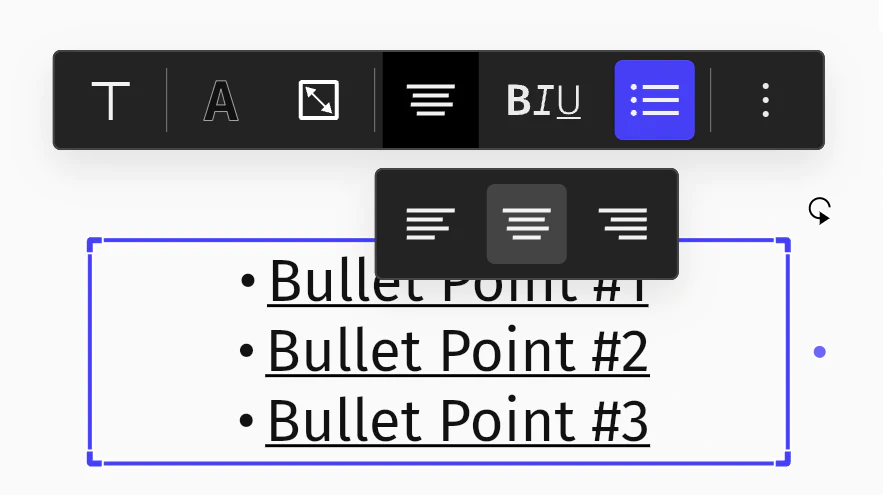 Use bullets and text alignment tools to make information easier to read.
UX refresh
We added new features, designed for all of your touchscreen devices, to help you create in the most natural way. For example, tap on the side of the screen to bring the Toolbar to you.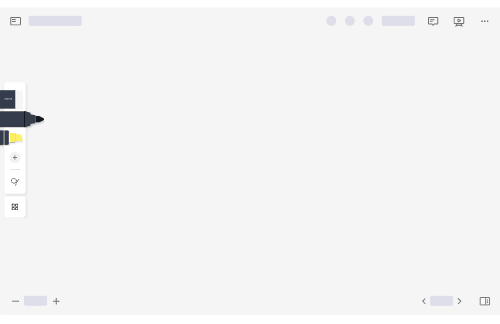 Or go into Pen mode and draw a sticky note.
Get a Head Start with Onboarding Tours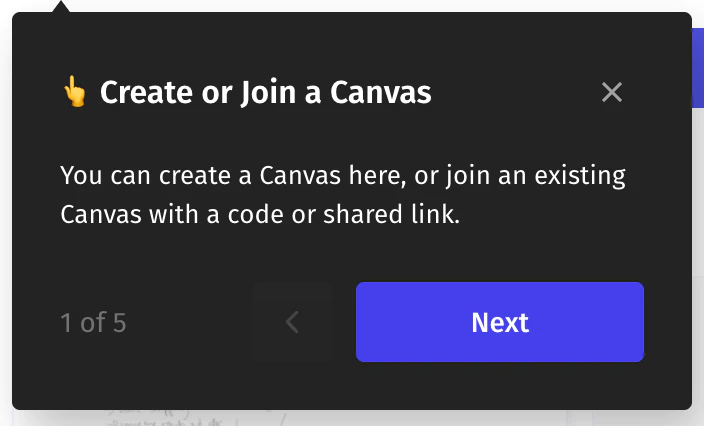 We've added new onboarding tours in Vibe Canvas and the Vibe Pro 75″. Get a quick walkthrough about key tools, functions, and UI elements to quickly get up and running with Vibe.
Other Goodies
On Vibe Pro 75″
Customize your widgets on the homescreen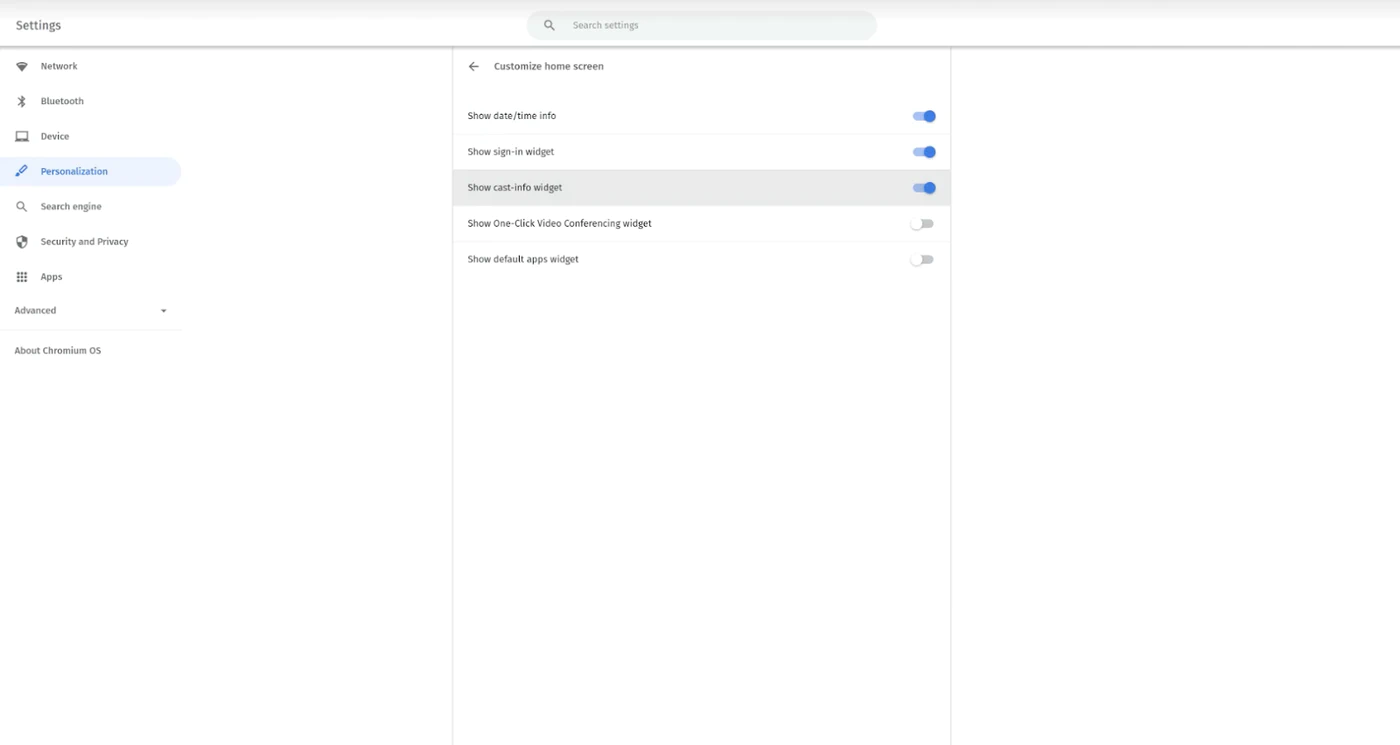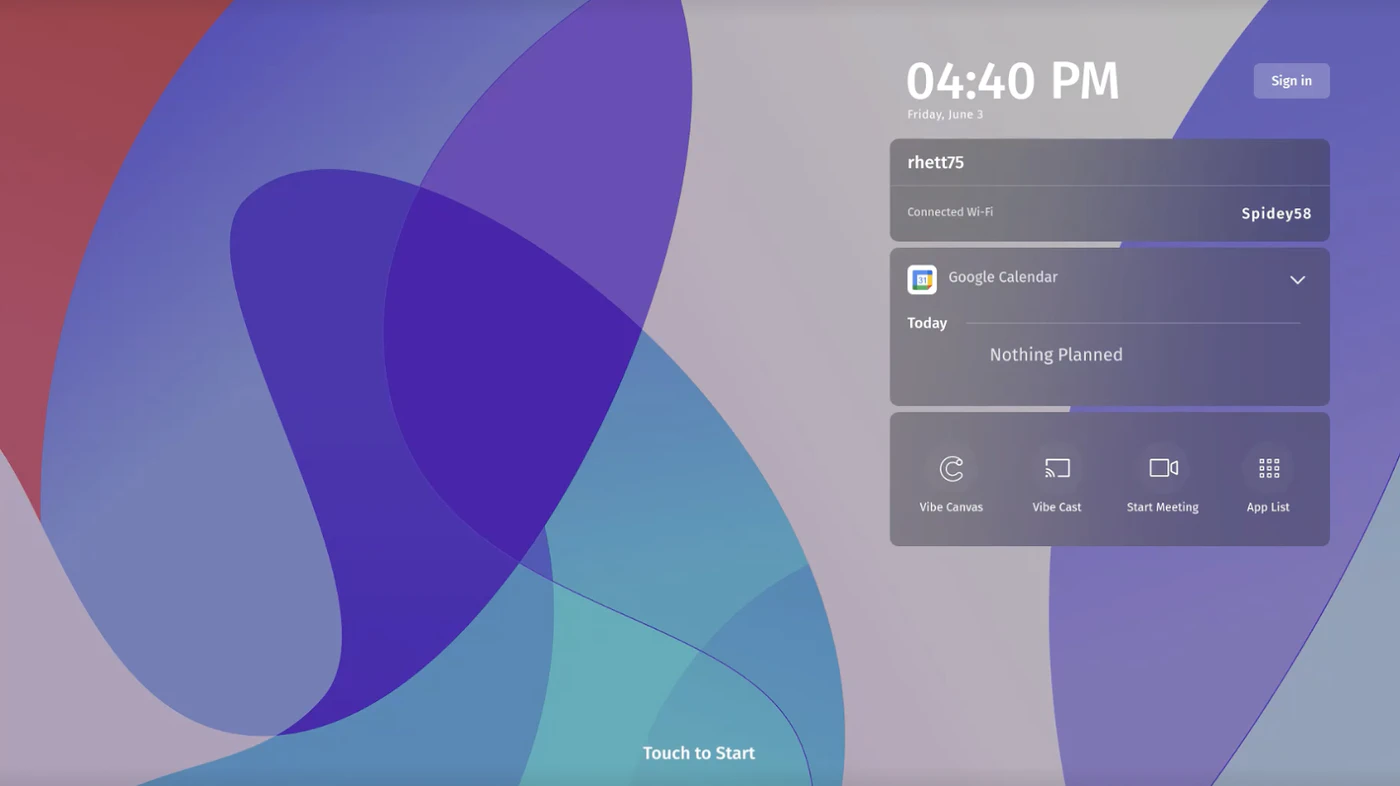 Customize your home screen to your choosing: keep a standard wallpaper, show your meeting schedules, or add your own personal photo.
To customize your homescreen widgets, go to Settings -> Personalization -> Customize home screen. There, you're able to decide to display or hide the widgets on your home screen.
Refined one-click video conferencing setup process 
Once you've completed your setup, you can enjoy a seamless meeting experience. Learn more on how to set up 1-click video conference here .
More intuitive first-time setup experience
We've refreshed the user flow and introduced new UI styles, making it easy for you to get up and running with Vibe. This would also help IT managers during device enrollment and remote management.
We take your feedback seriously, and are constantly improving to serve the needs of business leaders, educators, and creatives. If there are any other features you would like us to consider, please submit your feature request here , and let's change the way we work, together.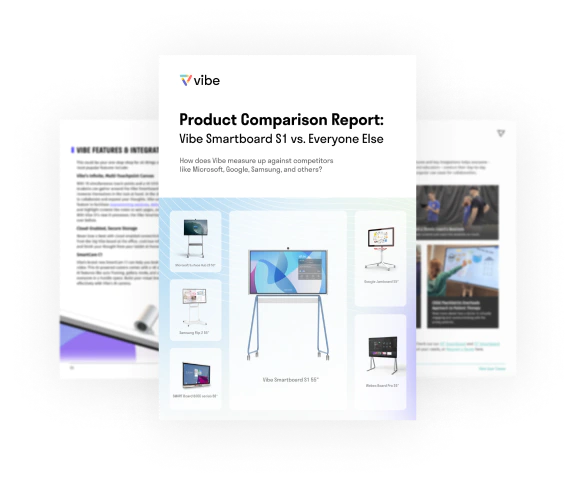 See How Vibe Stacks Up
Against Everyone Else
See how Vibe could help →
Subscribe to get updates on all things at Vibe
Thank you for subscribing Vibe's blog!