8 Steps to Setting up a Virtual Office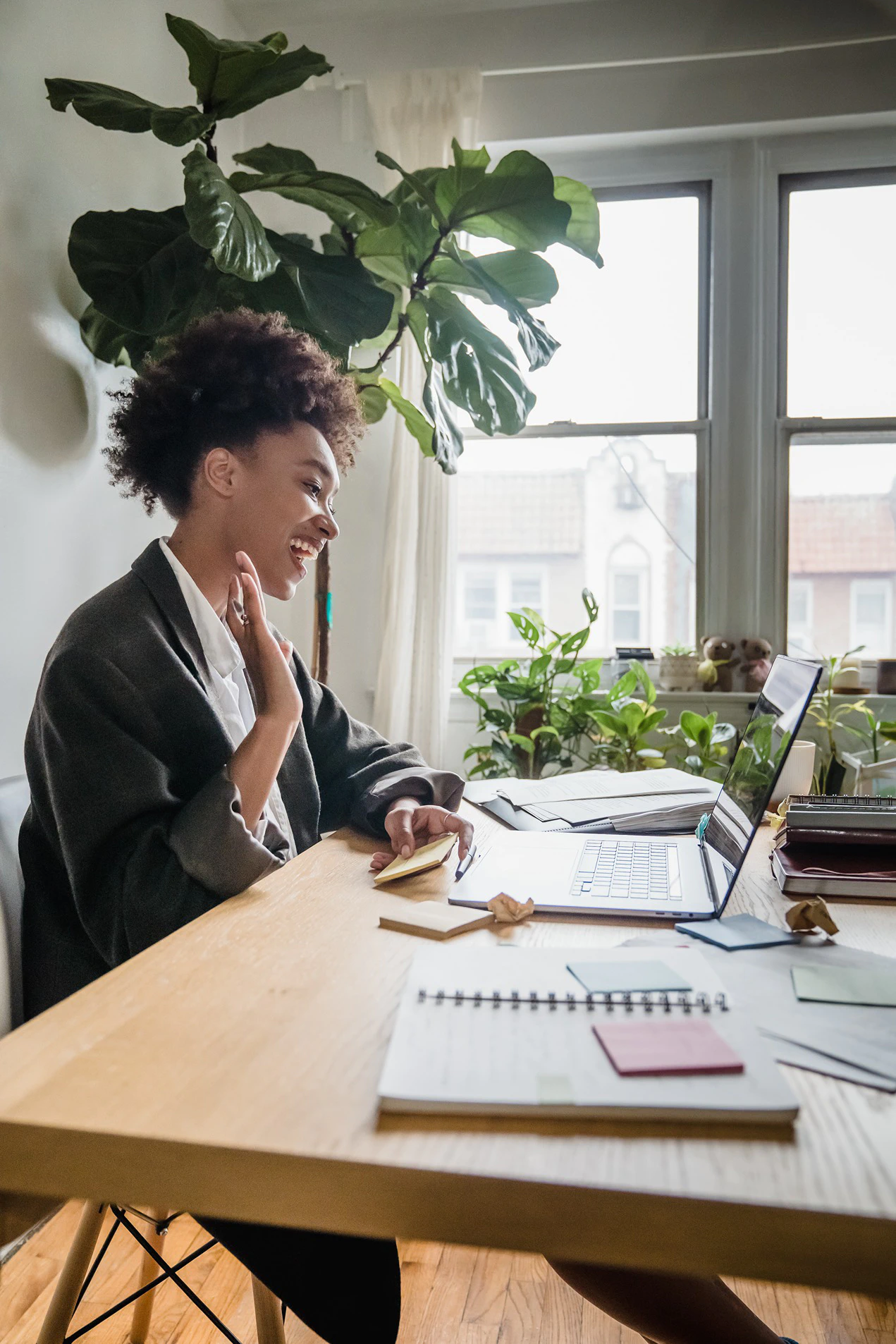 With a virtual office set up, you don't have to struggle every day looking for a parking space or worrying about coworkers microwaving fish in the shared kitchen.
However, with no more physical meetings, a virtual office requires an immense shift in how you view work. You'll need additional digital tools to complete your daily tasks, and you'll have to think about logistics in a way you have never had to. Most importantly, you'll have to embrace new strategies for productivity, recruitment, and employee engagement.
The good news is that you're not the first person to adopt a virtual office. To make your implementation process easy and straightforward, we've created this detailed virtual office set up guide.
What Is a Virtual Office?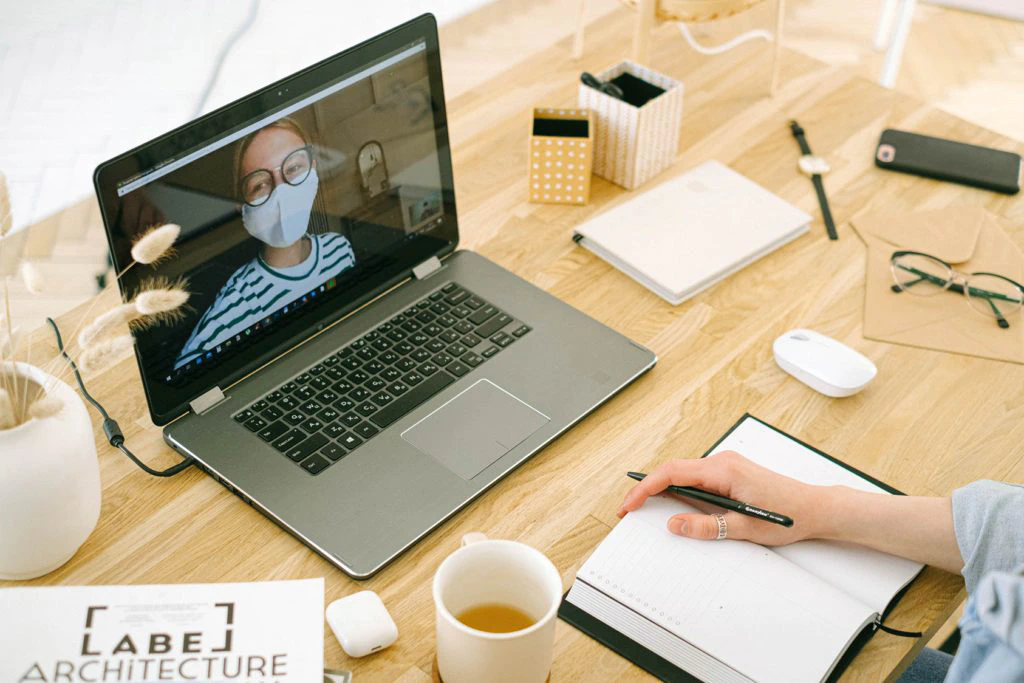 A virtual office provides businesses with the benefits of a conventional office—a mailing address, telephone number, communication, administration services, access to conference rooms, and other required amenities—without leasing, renting, or buying a physical office space. Virtual offices are ideal for businesses working remotely and for teams not geographically-confined.
Advantages of a Virtual Office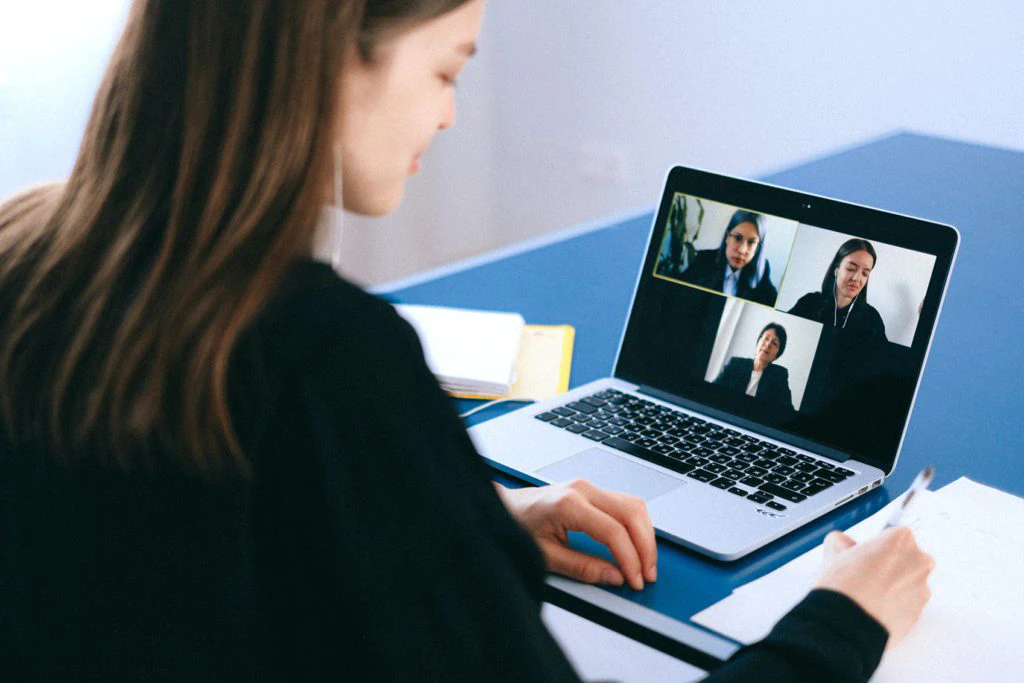 Numerous perks are associated with setting up a virtual office. Below are just a few of them:
Low Startup Costs
Setting up a virtual office is quite straightforward, as you don't need substantial startup capital. As we've mentioned, there are no long-term leases to be concerned about, nor are there rental obligations you need to remember. In fact, the only costs you'll really need to consider are personal work set ups, like Wi-Fi, computers, and desks.
Work from Anywhere
A virtual office is best suited for those who wish to work remotely as it offers you the flexibility to log on from anywhere, whether you work best from home, the park, the beach—anywhere you want.
Improved Satisfaction and Productivity
Virtual offices are great at boosting employee satisfaction and productivity. This is because they offer employees an opportunity to work from anywhere, meaning workers can cut out the commute to save money and time, enjoy more autonomy, and appreciate a flexible work-life balance.
Larger Talent Pool
When you operate virtually, you're not limited to only recruiting employees in your local area. A virtual office allows you to take on the best talent, their geographical location notwithstanding. This provides you with a diverse talent pool and helps your business thrive.
Easy Expansion
Thanks to virtual offices, you can now grow your business without worrying about scaling costs. This is a stress-free and lower-cost alternative to traditional expansion, as it eliminates the need to move to bigger office space and higher rent prices.
How to Set Up a Virtual Office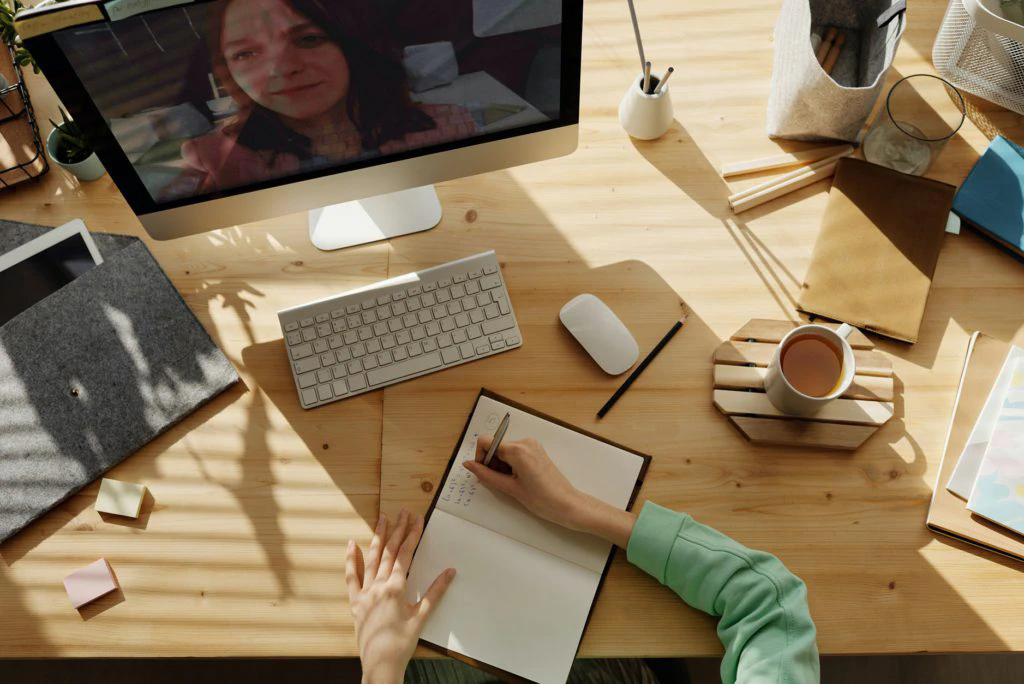 Now that you know the benefits of a virtual office, let's learn how to set one up. Below are some important pointers:
1. Determine Your Overall Business Goals and Strategies
Virtual offices can be an excellent solution for businesses of all sizes. However, before signing up for a virtual office, it's crucial to first establish your specific needs and choose the package that will work best for your business. Some factors you'll want to take into account include what kind of business you have, what products or services you provide, the number of employees you have, and whether you need access to conference rooms or other amenities. By defining your needs and goals, you can find a virtual office solution that's a perfect fit for your business.
2. Research Various Tools and Software
This step is among the key determinants of whether your business will thrive virtually. Adopting the right software and tools for collaboration, video conferencing, communication, human resource management, and task management will ensure smooth business operations. Particularly, since employees are no longer connecting in a physical office, investing in the right communication and collaboration tools to help employees interact effectively is key.
3. Consider a Virtual Assistant
Although it may appear unnecessary at first, many offices find it handy to hire a virtual assistant to manage your daily tasks, in the same manner a conventional office receptionist would. Virtual assistants can handle tasks such as phone calls, appointment scheduling, email correspondence, data entry, document editing, social media management, and more.
4. Acquire Virtual Contact Information
Another thing to consider when setting up a virtual office is how clients and customers can get in touch with your business. A great way to do this is to purchase a domain name and business email address. This will help set your business apart from the competition by offering a customized look.
Equally, an official phone number is a must-have. Virtual phone systems employ Voice over Internet Protocol (VoIP) technology. With VoIP, you get a typical phone number without purchasing a physical landline.
5. Hire the Right People
Just like your regular startup, a virtual office will need new staff, especially when the business starts growing. Keep in mind that, since most of the operations are carried out remotely, you can recruit employees from pretty much anywhere—therefore, focus on onboarding the right people for the job.
The idea of working remotely appeals to many people, as it offers more flexibility. However, not everyone is suited for this work model. Look for people with excellent communication skills, high intrinsic motivation levels, and the ability to prioritize and focus.
6. Provide Essential Equipment for Employees
Since you don't have to calculate office costs, like leases and conference rooms, you'll have more room in the budget to provide your remote employee with equipment such as laptops, headphones, smartphones, printers (if the job requires it), ergonomic chairs, etc. 
Taking this approach may offer one notable advantage: You have control over the gadgets and equipment your virtual employee is using, meaning you can ensure compatibility with the technology used in your business. In turn, this translates to seamless operations.
7. Determine If Any Physical Interactions Will Be Needed
At times, you need to meet with your clients and employees physically. Teleconferencing is convenient; however, face-to-face may be unavoidable in some circumstances. If you wish to run an effective virtual office, you should decide how many in-person events or meetings your office requires weekly, monthly, or yearly.
8. Continue to Reevaluate and Improve
Following the initial setup of your virtual office, evaluate the effectiveness of your systems on a regular basis. This will help identify any flaws and loopholes in the operations that you can exploit or improve.
Is a Virtual Office Right For Your Business?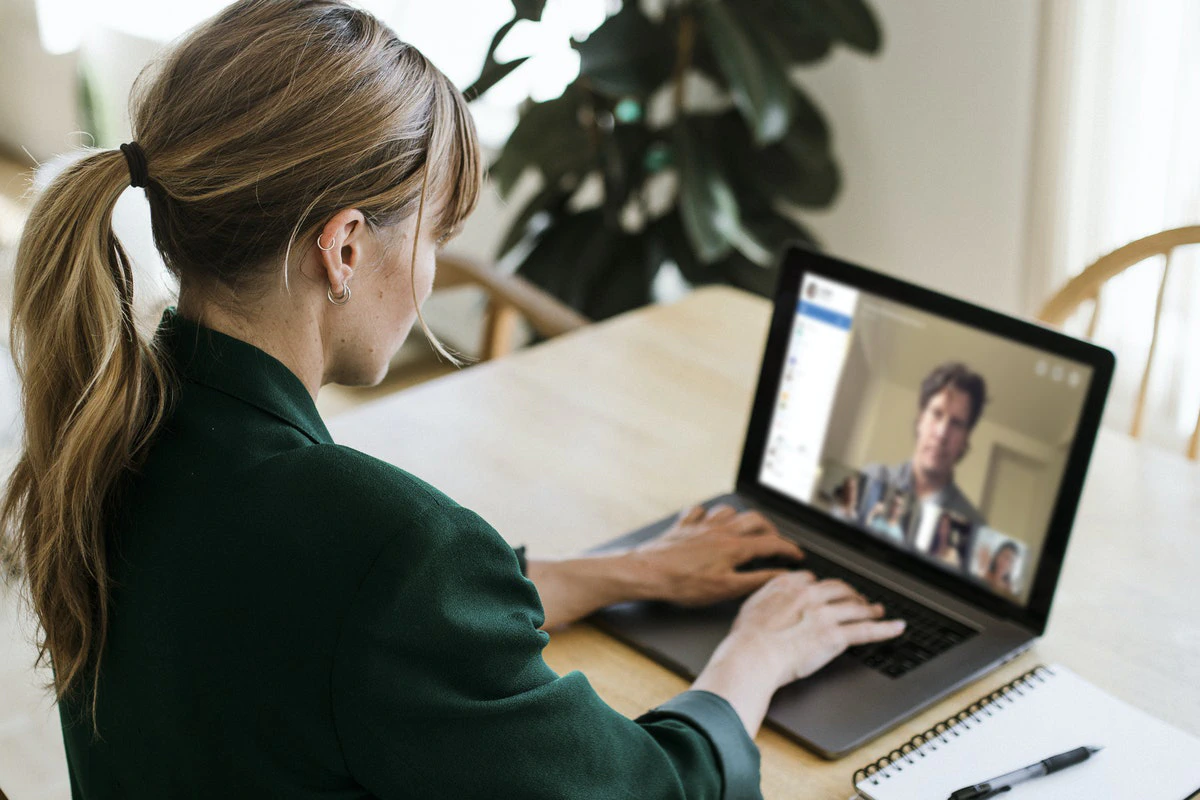 A virtual office is ideal for various situations. Do any of the situations below apply to you?
Your team works remotely but still needs a central business address.
You're a startup and don't have enough capital to secure a space of your own yet.
You're a digital nomad and wish to maintain a mailing address for invoices and paychecks while you're away.
You're a budding entrepreneur assembling your team.
You're a freelancer working from home and don't wish to use your home address for business-related correspondence.
Learn More About the Virtual Future with Vibe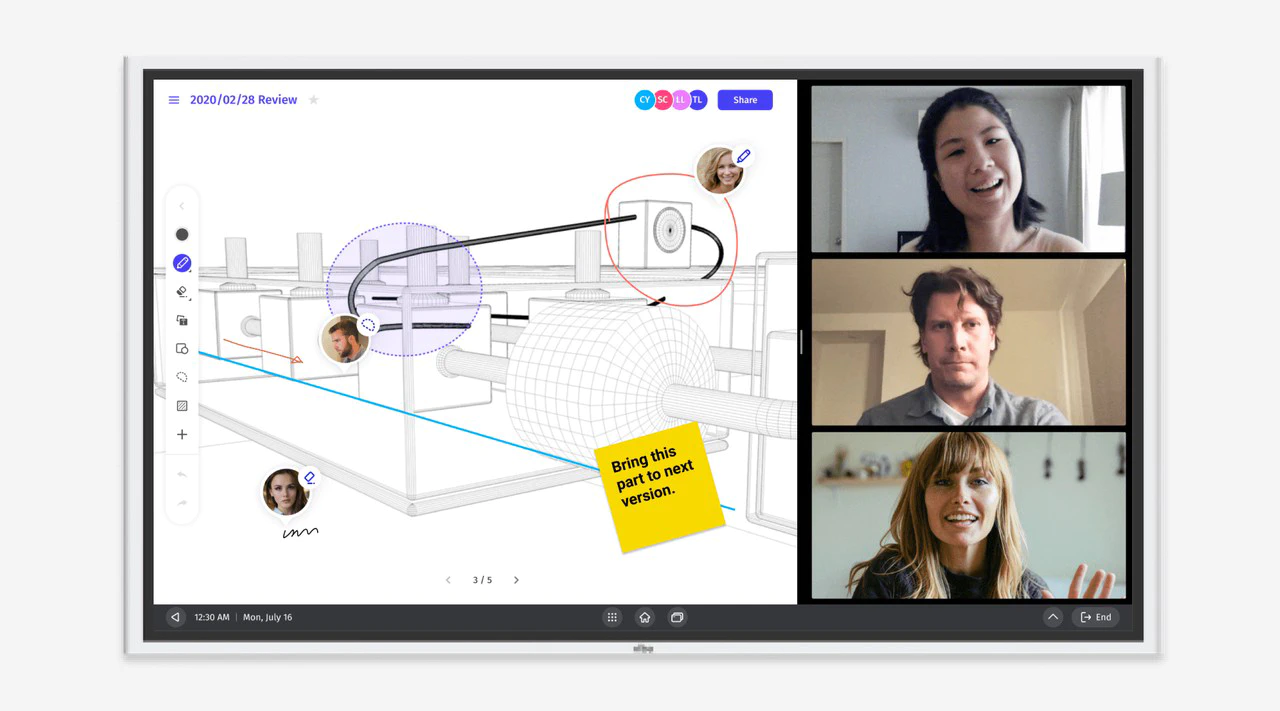 Today, many businesses are appreciating the benefits of making their operations virtual. But, having a virtual office also means interactions with your employees and customers will primarily be online. Thus, modern collaboration tools like the Vibe Board can play a significant role in your operations.
Vibe Board allows you to conduct presentations or brainstorming sessions with team members and customers from anywhere in the world. Meeting participants can share files, draw sketches, and make notes on the Vibe Board, all in real-time. With Vibe, keeping virtual meetings engaging and interactive is a given. Once a meeting is through, you can instantly save, share, and export what was discussed on the board for future reference—whatever works best for you.
Want to explore how a Vibe Board can complete your virtual office? Learn more about Vibe's enhanced collaboration hub right here .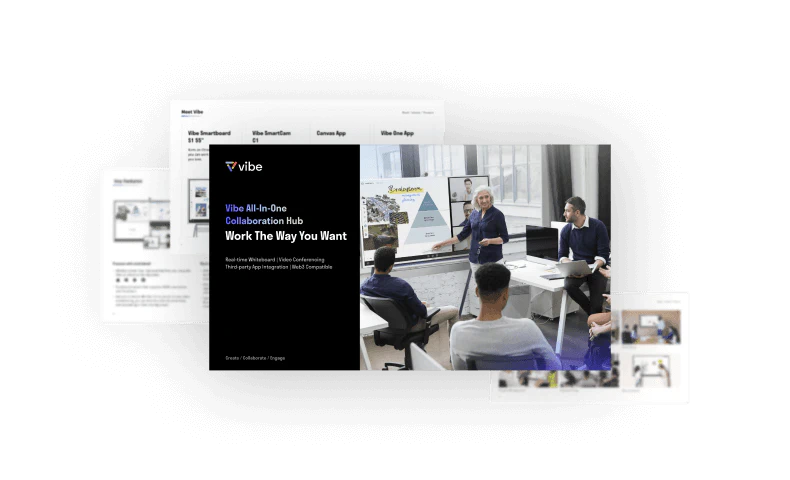 8 Factors to Consider Before
Purchasing a Smartboard
FAQs
How much does it cost to set up a virtual office?
The cost of setting up a virtual office depends on several variables. Most virtual offices let you pay a reasonable monthly fee and choose whatever services you need. Remember, there may be extra charges for these add-on services in case you decide to use them.
How do virtual offices work?
Virtual offices work by providing all the benefits you would expect from a traditional office, such as a business domain, address, and mail processing services. The key distinction is that you don't pay for office space.
How do you manage a virtual office?
Managing a virtual office becomes easy by taking advantage of modern tools suited to your business needs. For example, to manage your virtual office effectively, you need communication tools, collaboration tools, project management systems, etc.
What are the types of virtual offices?
There are different types of virtual office services: virtual office space, mail forwarding service, virtual support staff, and virtual telephone center. Charges for these options vary, so only go for a virtual office service that truly fits your business needs.
See how Vibe could help →
Subscribe to get updates on all things at Vibe
Thank you for subscribing Vibe's blog!