What's New at Vibe: March 2022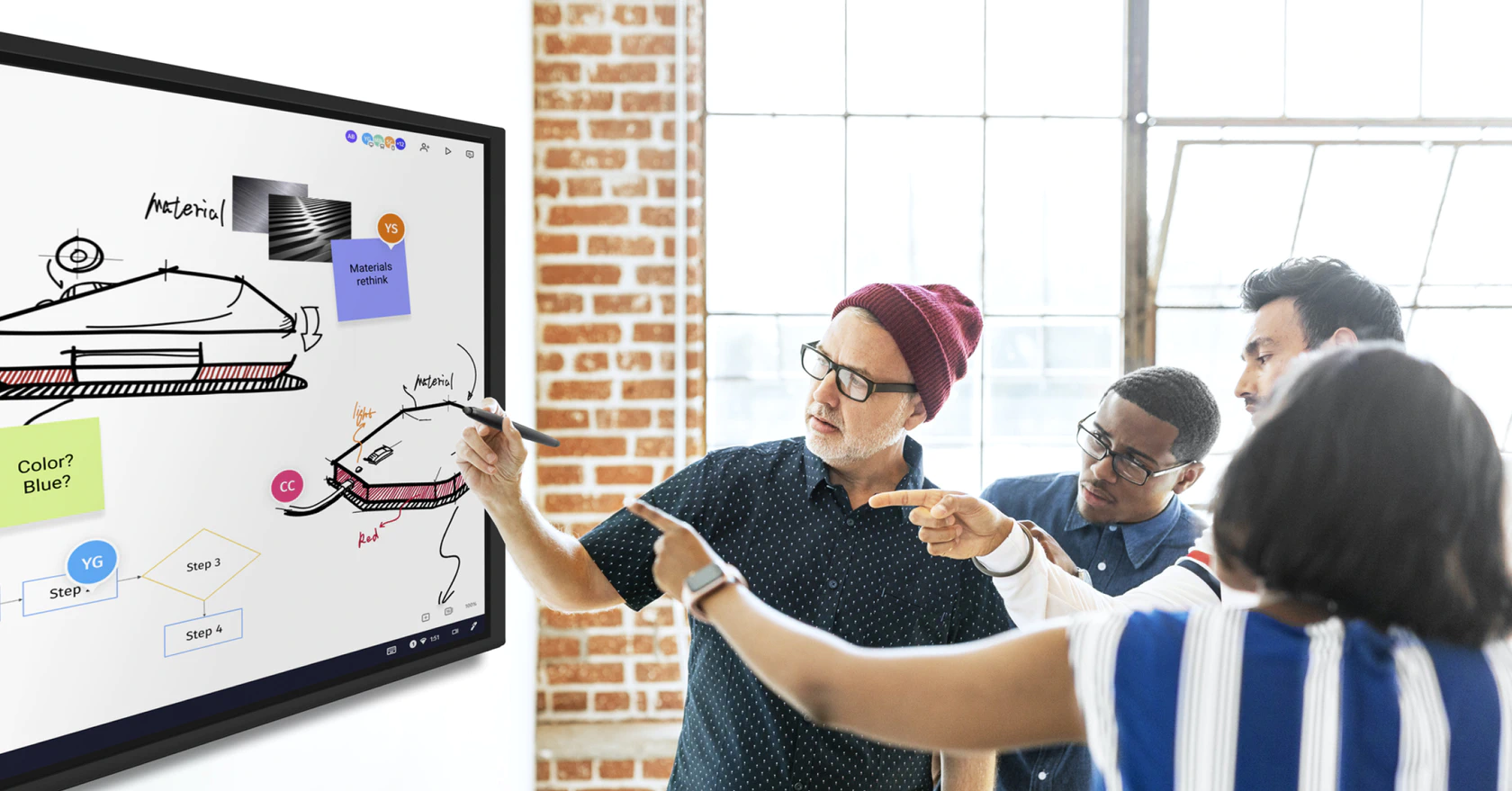 Teams today are expected to work effectively while spread across offices, home workspaces, states, countries, and timezones, so simplifying and streamlining your communication and collaboration is vital to productivity. There are entire app marketplaces full of tools to help your team collaborate effectively, but attempting to stitch together these disparate tools causes needless friction and vastly complicates the everyday productivity of your team.  
Vibe makes collaboration truly seamless on the Vibe Smart Whiteboard and Vibe Canvas , by integrating your favorite work apps onto one intuitive digital workspace. In this blog, we introduce the latest updates and key feature releases that are helping fuel your work-abilities, including AI-powered smart text and smart shapes, templates for brainstorming huddles, and security updates.
Vibe Canvas Features
Smart text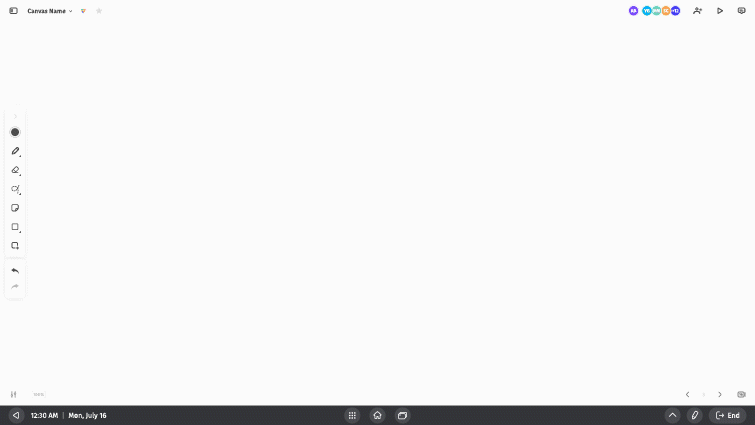 Smart text update in Vibe Canvas
Turn scribbles into typed text with the help of AI-powered handwriting recognition. Try it on a blank canvas, inside a shape, or on top of a sticky note.
Smart shape and quick duplicate
Smart shape update in Vibe Canvas
Build roadmaps, plan projects, and design your process with enhanced diagramming and blazing speed. Simply draw a square, triangle, or even a sticky note anywhere on the Canvas, and it will automatically produce a precise shape – Try duplicating shapes and other objects just by clicking and dragging. 
New Vibe Templates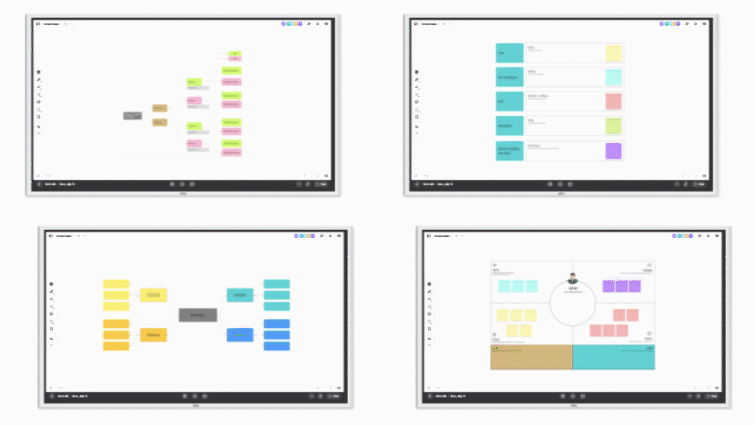 New templates now available in Vibe Canvas
Templates are the key to sustainable productivity – Use our pre-designed collection of Canvas templates for ideation, including  mind mapping ,  decision tree ,  problem statement , and more.
Security
App Lock
Stop unauthorized access to your apps or sensitive information with App Lock – simply lock your taskbar and apps to keep your ideas private, or prevent accidental doodles on important documents. Did little Billy do that? 😉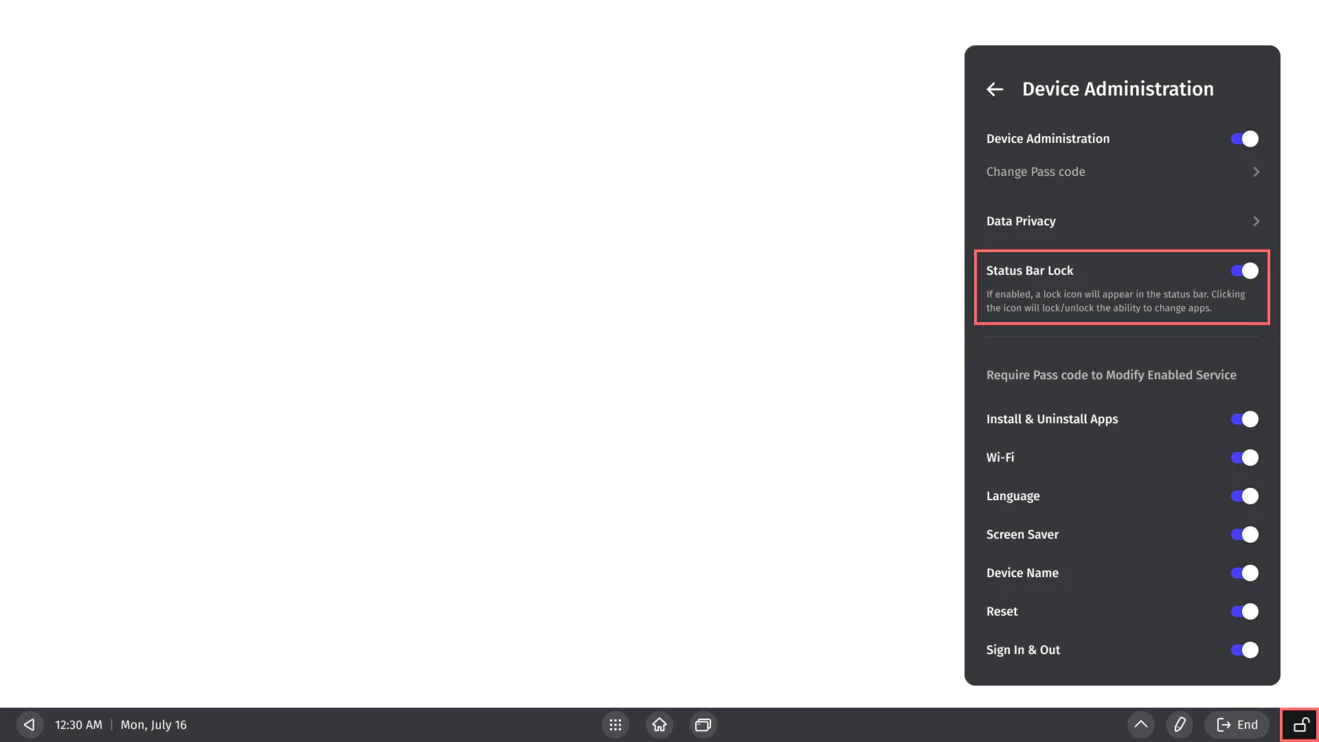 New app lock feature in Vibe Canvas
To use App Lock, go to Settings -> Privacy -> Device Administration -> Status Bar Lock. Toggle on this feature and you'll see a small lock appear on the bottom right of your taskbar.
Other Goodies
Support for German External Keyboard improved
We're excited to support German input from an external keyboard attached to your Vibe board. 
To activate, go to Settings -> General -> Keyboard, select the name of your external keyboard, tap on the language, and select German to enable German typing.
______________
We are constantly improving to serve the needs of business leaders, educators, and creatives. Please submit your feature request here , and let's Vibe together.
See how Vibe could help →
Subscribe to get updates on all things at Vibe
Thank you for subscribing Vibe's blog!