2 Projector Alternatives to Consider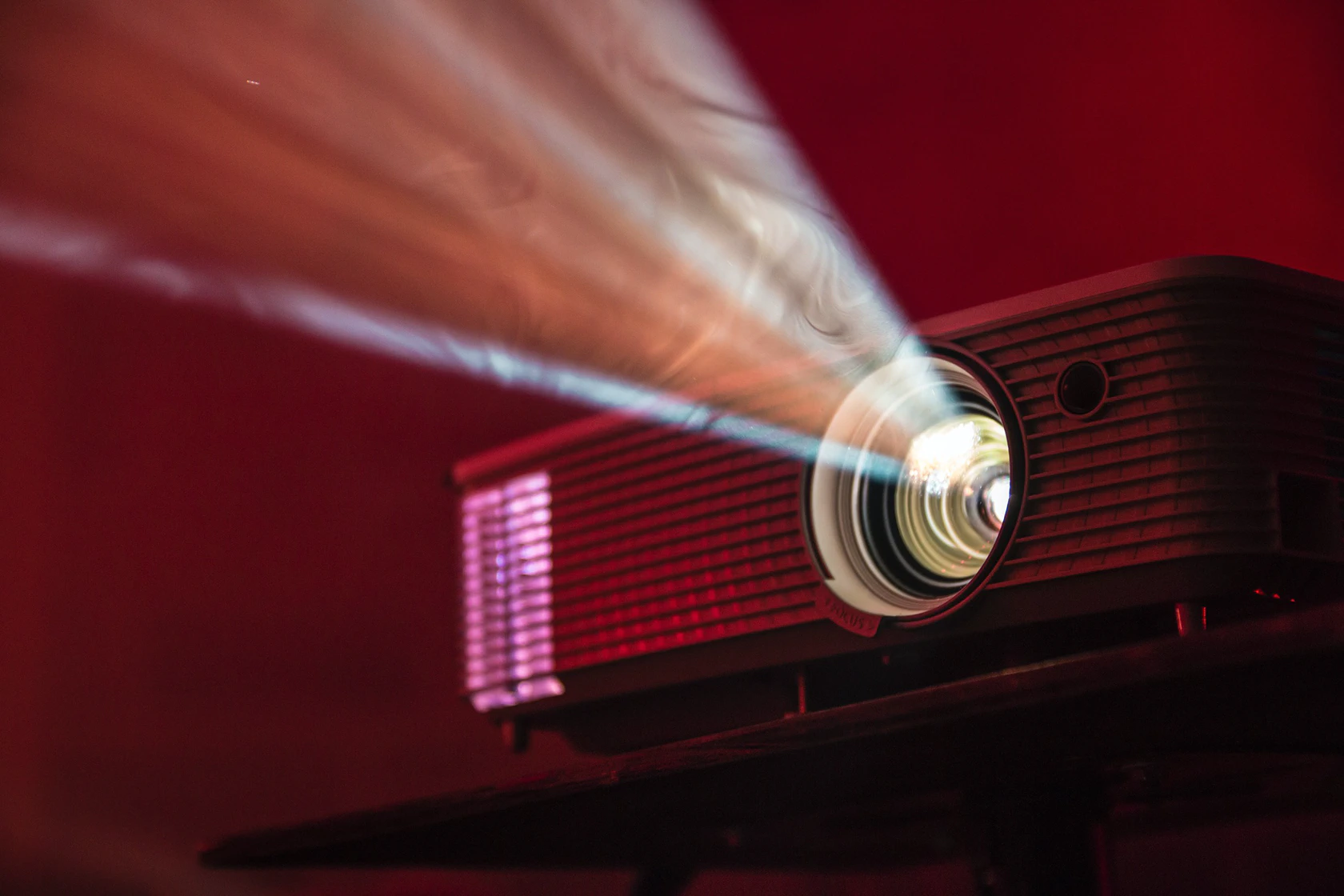 Looking for projector alternatives that can work perfectly in a classroom? There's a growing variety of classroom technology intended to replace outdated projectors. New technologies such as smart TVs and smart whiteboards are leading to greater interactivity and more effective classroom presentations.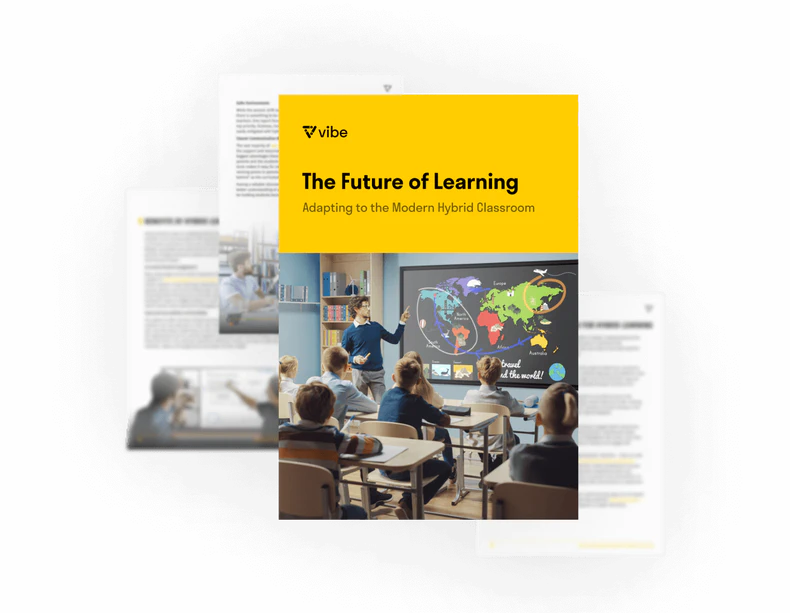 Download Our New E-book
The Future of Learning
That said, finding the ideal alternative starts by understanding the pros and cons of each of the mentioned devices. But before we delve into these alternatives, let's see how projectors work, what challenges they pose, and why many schools aim to replace them.
Classroom Projector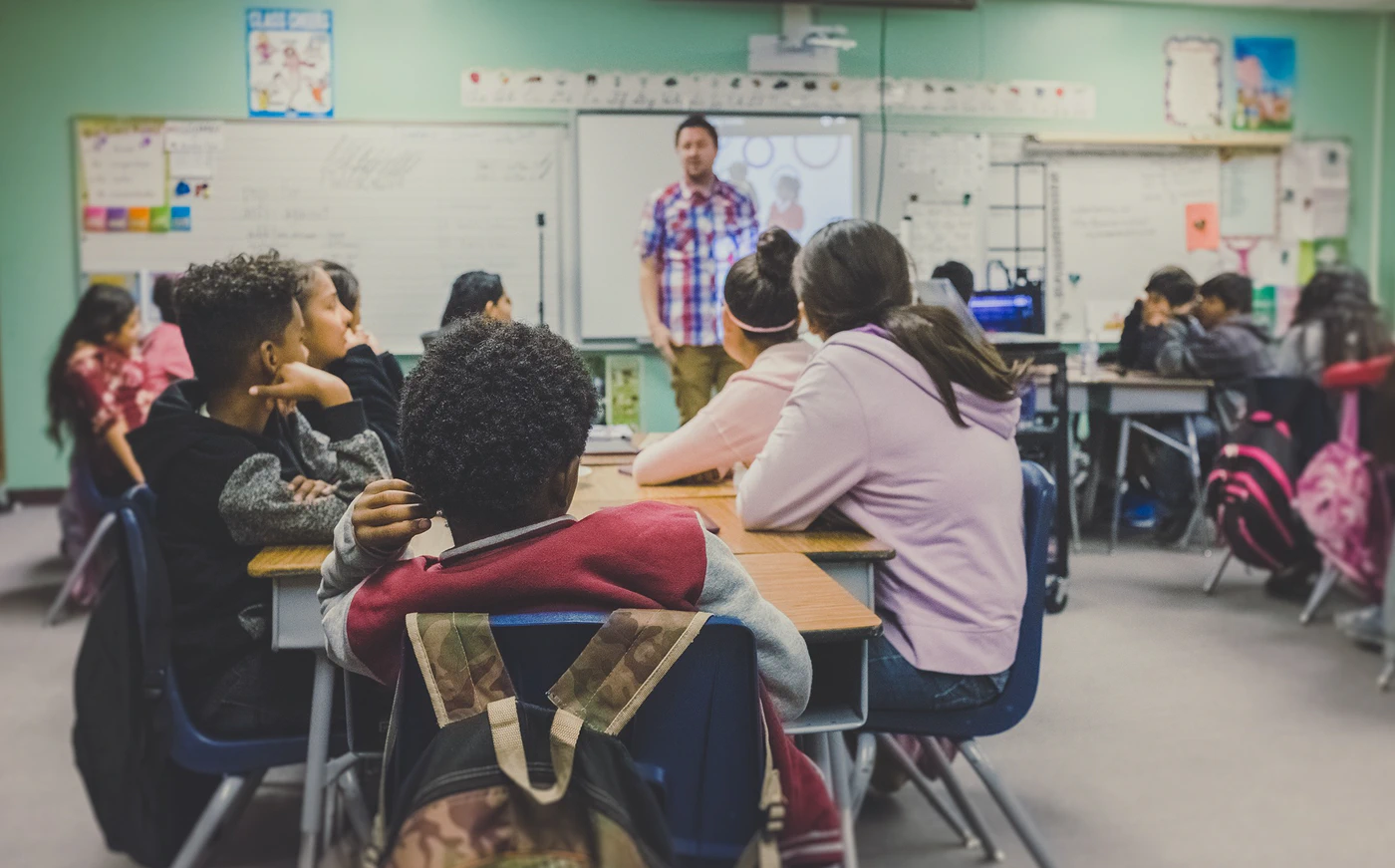 Projectors have been the standard display option for classrooms for years. As the name suggests, projectors are used to project still or moving images onto a screen. Usually, the size of the display depends on the projector angle and the distance between the screen and projector.
Now, while projectors are pretty common, many U.S. schools are quickly discovering that modernizing their classroom presentations will lead to better student engagement. Below are a few reasons projector alternatives are becoming increasingly popular in the classroom environment.   
Costly in the long run
Projectors might appear slightly inexpensive in the short term, but they require constant attention and maintenance. This is because the minute you turn on a projector, the bulb—and consequently the image quality—will start to deteriorate. This means you'll be required to buy a new bulb every 2-3 years. The costs of new bulbs and general maintenance can be high, especially when purchasing bulbs for the whole school.
Besides that, when the dust starts clogging the filtration system, the image quality gradually degrades. The visibility of lesson content will start declining as a result. When this happens, you have no option but to start shopping around for a new projector.
Non-interactive
Beyond the cost, when you invest in a projector, you get a less pedagogically effective device. Most projectors you'll find in the market are non-interactive, which restricts the level to which the teacher and the students can interact or engage with the lesson content.
Moreover, the teacher pointing to things on the projector screen can cause shadowing, which limits the students from seeing the content clearly.
Noisy for a classroom set-up
Although the goal of a classroom presentation revolves around enjoying lesson content without unnecessary distractions, we must keep in mind the fundamental physics of technology. Like PCs, projectors require active cooling to operate at their best. Although they now generate far less noise than they did in the past, thanks to advancements in technology, if you're seeking to buy a projector, you should be aware that it does have fans and moving parts. Thus, a little noise will be inevitable.
But the big question is; if a classroom is noisy, how do you expect the students to concentrate on what you are presenting?  
Projector Alternatives: Non-Interactive Classroom Displays and Smart TVs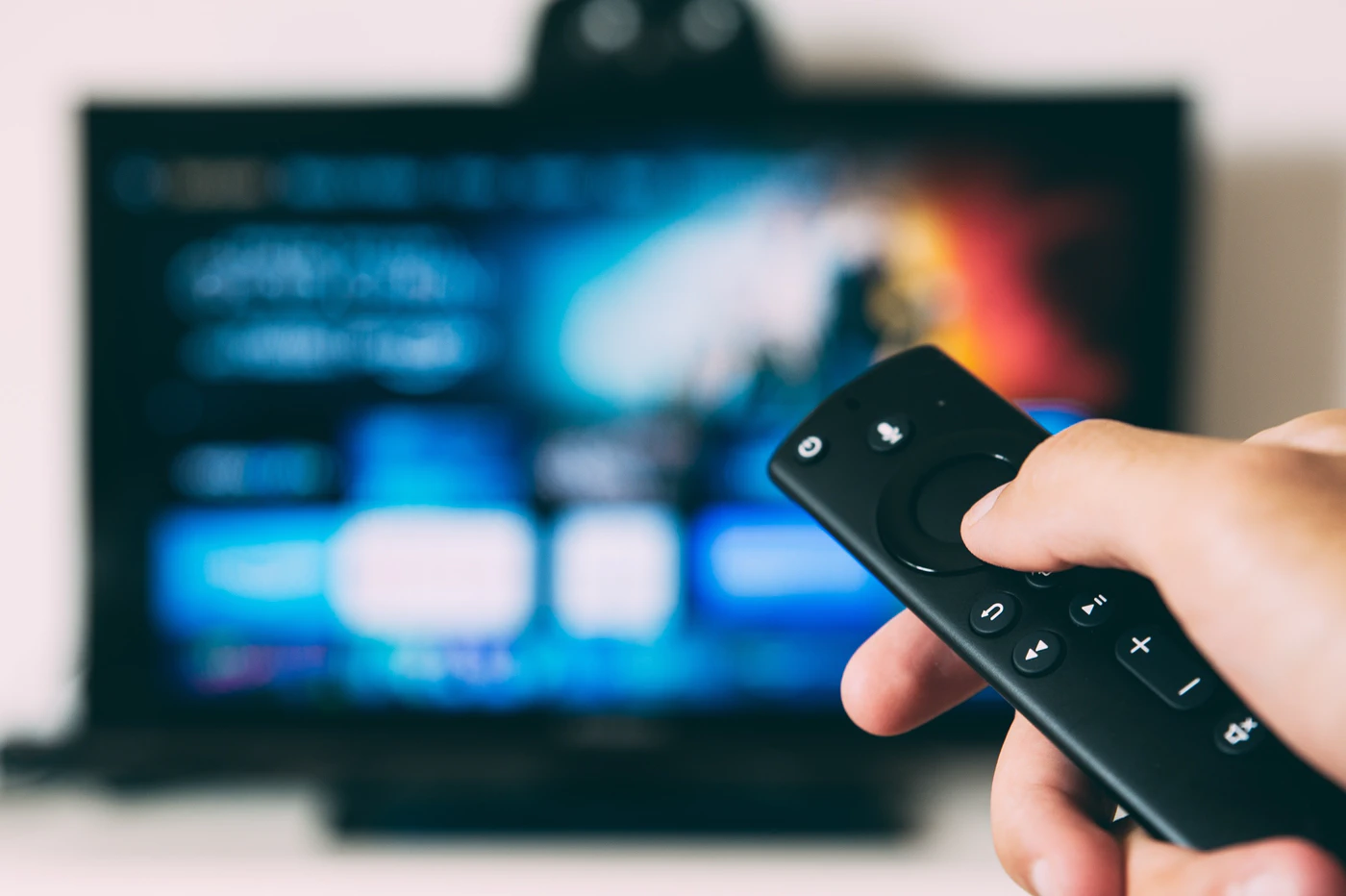 Now let's consider non-interactive displays, including smart TVs, which provide a mid-range choice in terms of cost and effectiveness. They have a better image quality than projectors, making lesson content easier to read.
In addition, nearly all non-interactive displays have an in-built Android system which offers them greater functionality. They allow web browsing and casting from different devices, allowing students and teachers to stream content via the screen.
However, while better than a projector, smart TVs are disadvantageous as they are still ultimately non-interactive. In other words, their screen doesn't support touch-screen features. This makes interactivity and collaboration between teachers and their students hard, which shouldn't be the case in today's classroom setting.
Projector Alternatives: Smart Whiteboards for the Classroom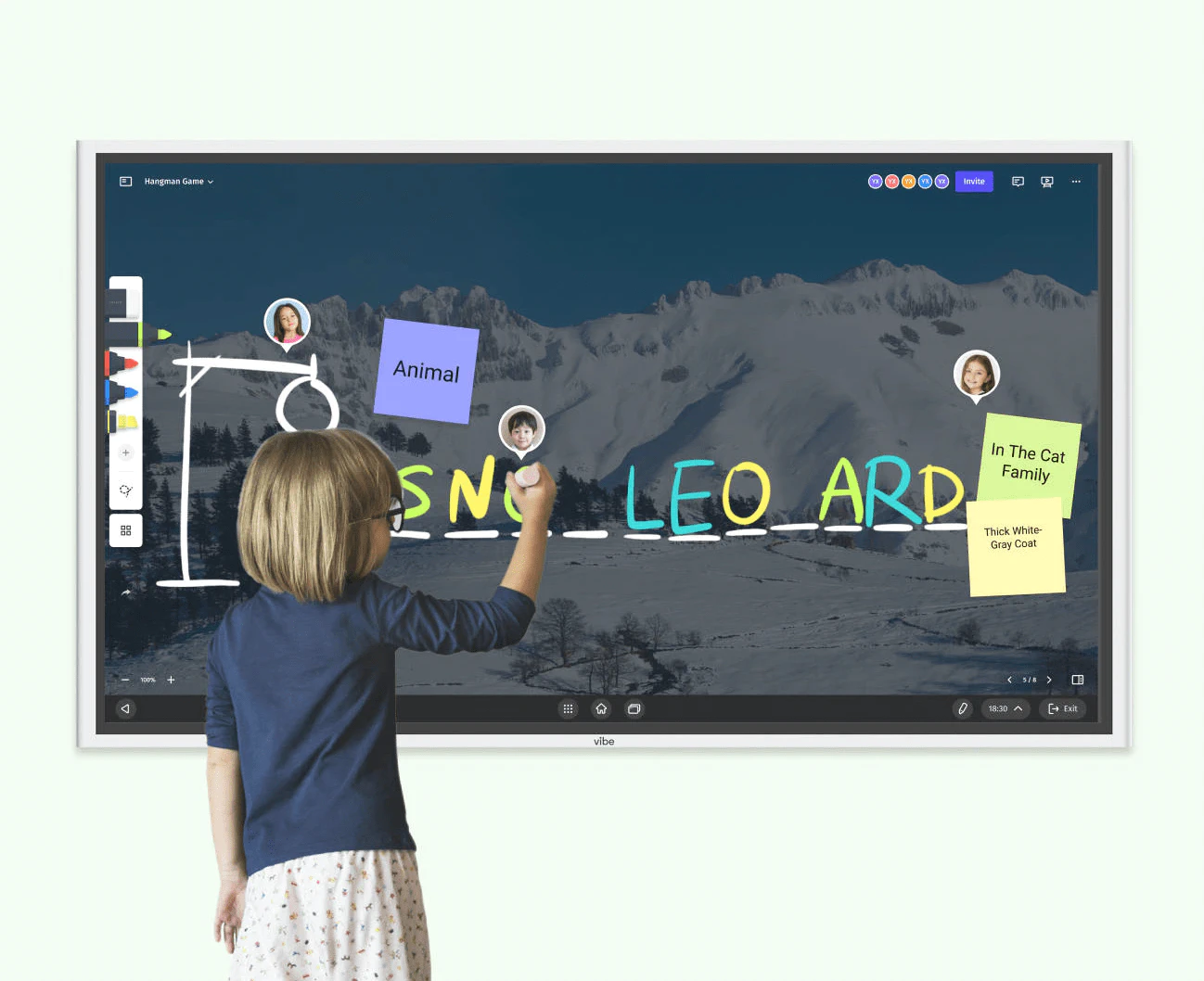 The smart whiteboard for the classroom is among the biggest leaps in the education sector. It digitizes nearly everything, from PowerPoint presentations to class notes and interactive learning materials. More so, an interactive whiteboard is superior to a projector in that it displays lesson plan content clearly and brightly. Not to mention it has built-in Wi-Fi and can be controlled using touch.
The smart whiteboard for education comes with numerous benefits that help push the limits of what's possible in a classroom environment. Here are more notable advantages associated with interactive boards, such as the Vibe Board .
Engaging and interactive learning experience
The exciting thing about using a smart whiteboard is that it introduces a fresh education approach—interactive learning. Interactive learning encourages active participation, especially from the students. In other words, it requires students to learn things by doing, not by listening passively.
Smart whiteboards' high level of interactivity makes them preferable over typical devices such as projectors and smart TVs. Smart whiteboards allow simultaneous touch points, meaning multiple students are able to interact with the board at once. The smart pens and styluses also allow students and teachers to write on the screen effortlessly. Even better, these features encourage students to collaborate and share their thoughts on the screen in real-time. With smart whiteboard apps like Canvas , students can even add to the board from their own desk by accessing the board on their own personal device.
Smart whiteboards are also perfect to be used in preschool and kindergarten. Teachers can always ask kids to answer questions by writing or drawing directly on the screen. Using interesting animations and graphics, teachers can develop gamified lessons that encourage students' involvement. With high tech, it's easy to make learning accessible for all students .
Projector alternatives bring the classroom to everyone
Interactive whiteboards make it easy for teachers to conduct remote classes. Thanks to video conferencing supported by smart whiteboards, there's no need to mount special cameras. Students, wherever they are, can see every detail the teacher is writing, and interact with their peers easily, too.
Smart whiteboards preserve your lessons
At the end of a typical lesson, the teacher usually turns off the projector or erases the blackboard. However, what happens to an absentee student who didn't receive the notes or the teacher who later wishes to review the notes they had presented? With an interactive whiteboard, you can save every single lesson on the cloud so they can be accessed by students at a later time or shared if needed.
User-friendly projector alternatives
Although it may seem challenging for some teachers who still are into more conventional classroom equipment like projectors, installing a smart whiteboard like Vibe Board is a practical way to implement user-friendly technology in your classroom. Smart whiteboards are simple: All you need to do is plug in one cord, connect to Wi-Fi, and you're ready to go. Even better, the software for smart whiteboards is compatible with many of your favorite education apps, including Canvas, Zoom, Adobe Acrobat, Google Classroom, Google Earth, Khan Academy, etc. More so, teachers can also connect their laptops, video cameras, microscopes, and other devices to easily integrate multiple technologies in one lesson.
Cost-effective
When it comes to projector alternatives, compared to the continuous maintenance costs of projectors, interactive whiteboards are far more affordable. They are also long-lasting, making them a viable investment.
Usually, the cost of a smart whiteboard depends on the monitor size, resolution, software, and accessories, to name a few.
Find the right screen size for your classroom
Interactive whiteboard displays come in a range of sizes and resolutions to ensure maximum visual experience. For example, use the Vibe Board's 55-inch interactive whiteboard for your typical classroom size. If you have a large classroom or lecture hall, you can opt for the 75-inch Vibe Board to accommodate all of your students.
Another significant benefit is that you can make a smart whiteboard movable. With a portable stand, you can move your board anywhere with the help of a sturdy rolling stand. Projector alternatives with portability allow teachers to be more creative and collaborative, which is vital in a classroom setting.
Goodbye, Projectors. Hello, Smart Whiteboards!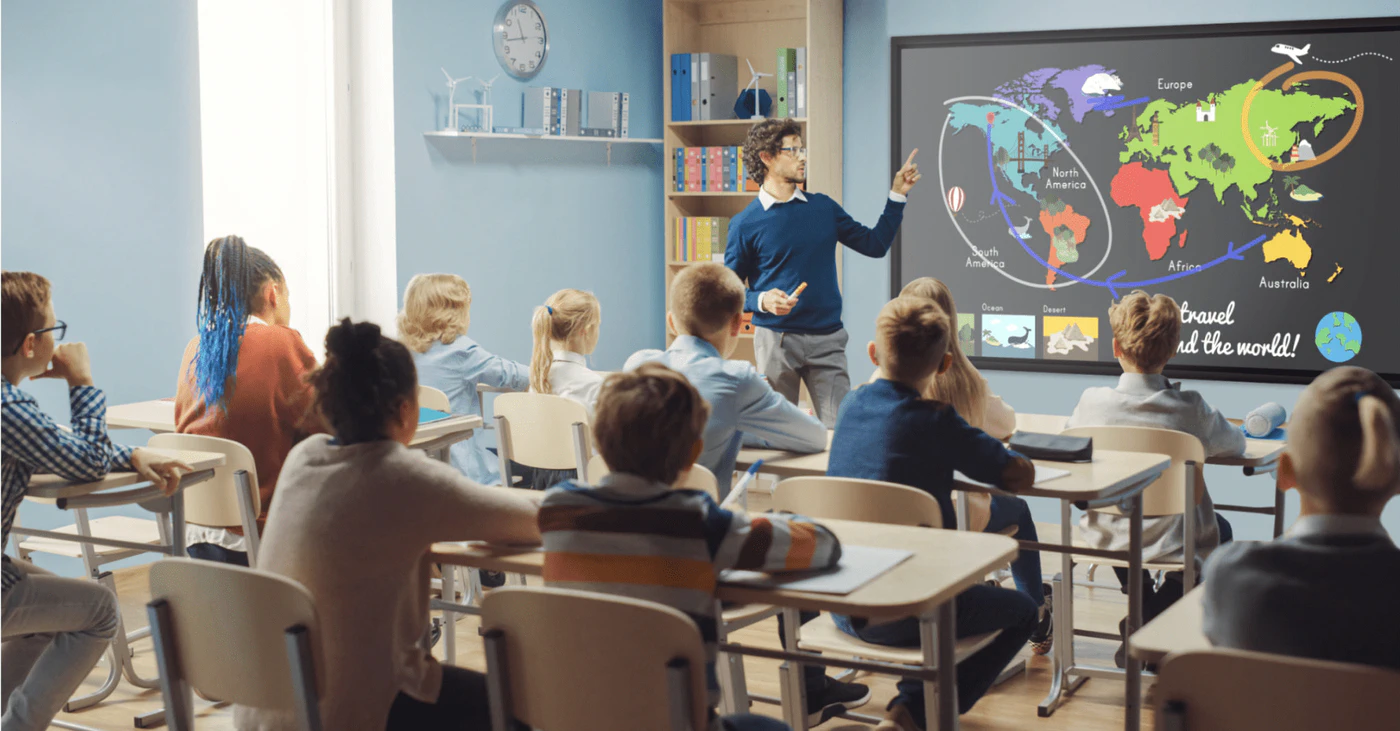 No teacher wants to spend most of their time struggling with clunky and outdated classroom technology. Traditional projector systems are hard to calibrate, expensive to maintain, and usually require a semi-dark room to operate optimally.
Teachers prefer solutions that work well, simple to install, easy to maintain, and cost-effective in the long run. Here's the thing: these traits better describe a smart whiteboard than a projector.
The Vibe Board offers the best of all worlds, with Canvas, Vibe's cloud-based whiteboard software, high-definition resolution, and a touch-friendly flat panel for a practical learning experience. So, if you want to spend less time fighting your classroom tools and more time concentrating on what's important—your students— contact us today .
Projector Alternatives FAQs
Do smart whiteboards use projectors?
Smart whiteboards do not use projectors—they use interactive touchscreens. A projector is not necessary when using a smart whiteboard. However, if you'd like, you can connect your interactive whiteboard with a projector through HDMI to display content to a larger screen.
Do all smart whiteboards require projectors?
Smart whiteboards can be connected to projectors. However, this is not a requirement for them to function as smart whiteboards are an all-in-one device that combines an interactive smart whiteboard with a built-in processor and easy-to-use software.
Can smart whiteboards replace projectors?
Smart whiteboards are rapidly taking the place of traditional projectors in the classroom. This is due to the fact that smart whiteboards feature interactive features that make them ideal for students and teachers alike.
See how Vibe could help →
Subscribe to get updates on all things at Vibe
Thank you for subscribing Vibe's blog!