7 Steps to Setting Up a Virtual Classroom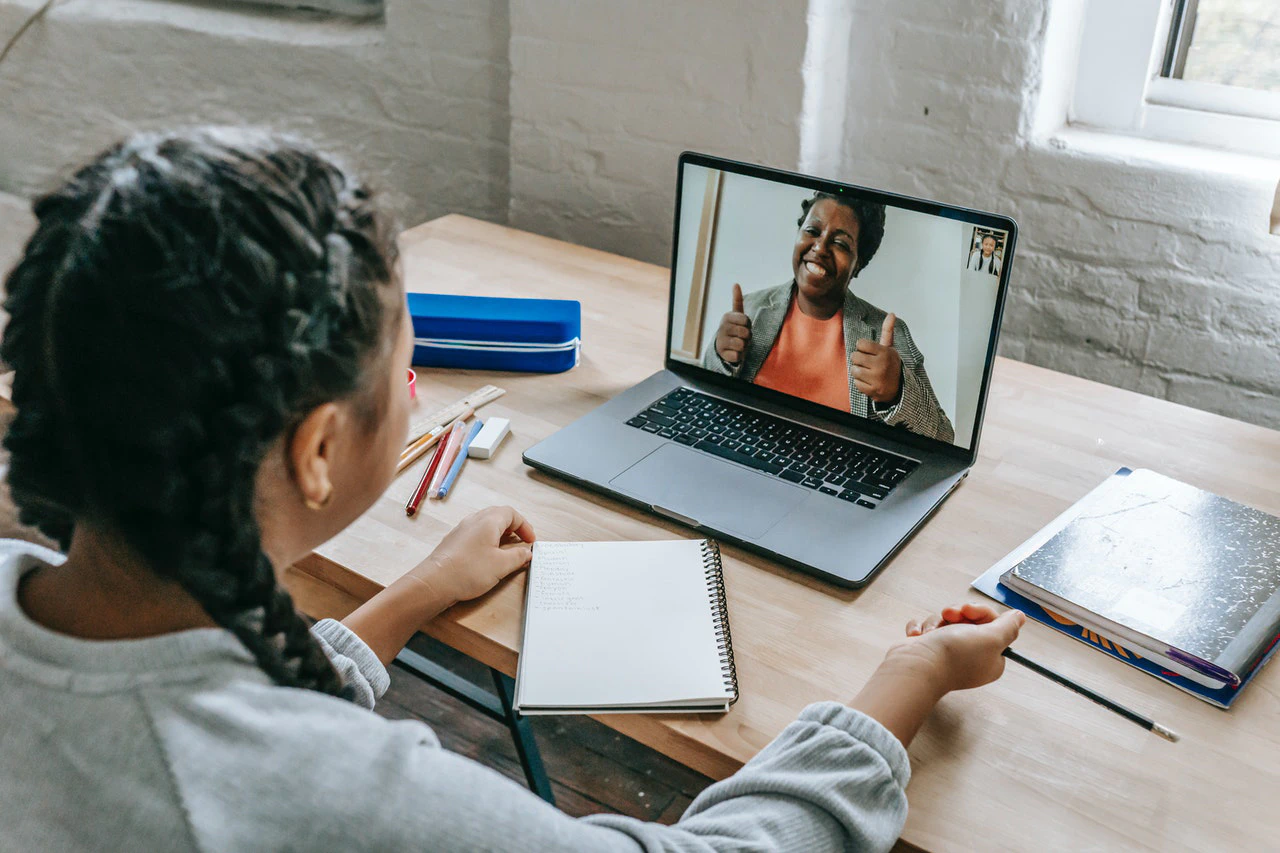 If you're involved in any kind of training, you probably know the importance of virtual classrooms. With everything happening over the web, the world is slowly expanding to be a massive digital arena, and virtual training or classrooms are a big part of that. That's why learning how to create a virtual classroom is essential.
Ever since the pandemic started, many schools, colleges, and other institutes have started hosting virtual classes, which have proven to be of great benefit, providing quality education to students without them having to compromise their health. A virtual classroom is more than merely a way for students and instructors to communicate visually online. 
But even though a virtual training session has its perks, an online classroom setup is challenging, especially if this is your first time teaching students remotely.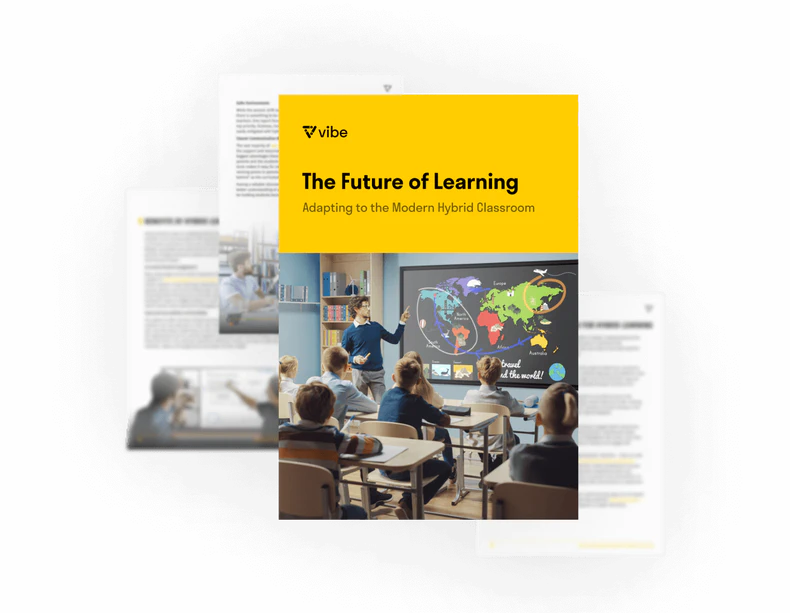 Download Our New E-book
The Future of Learning
The sudden shift from live classes to remote learning leaves many educators unprepared and nervous. To overcome this sudden shift, it's important to learn some online teaching strategies that can enrich student engagement and contribute to an effective interactive session between students and teachers. 
In this blog, explore 7 steps on how to create a virtual classroom, and an engaging one at that! 
How to Set Up a Virtual Classroom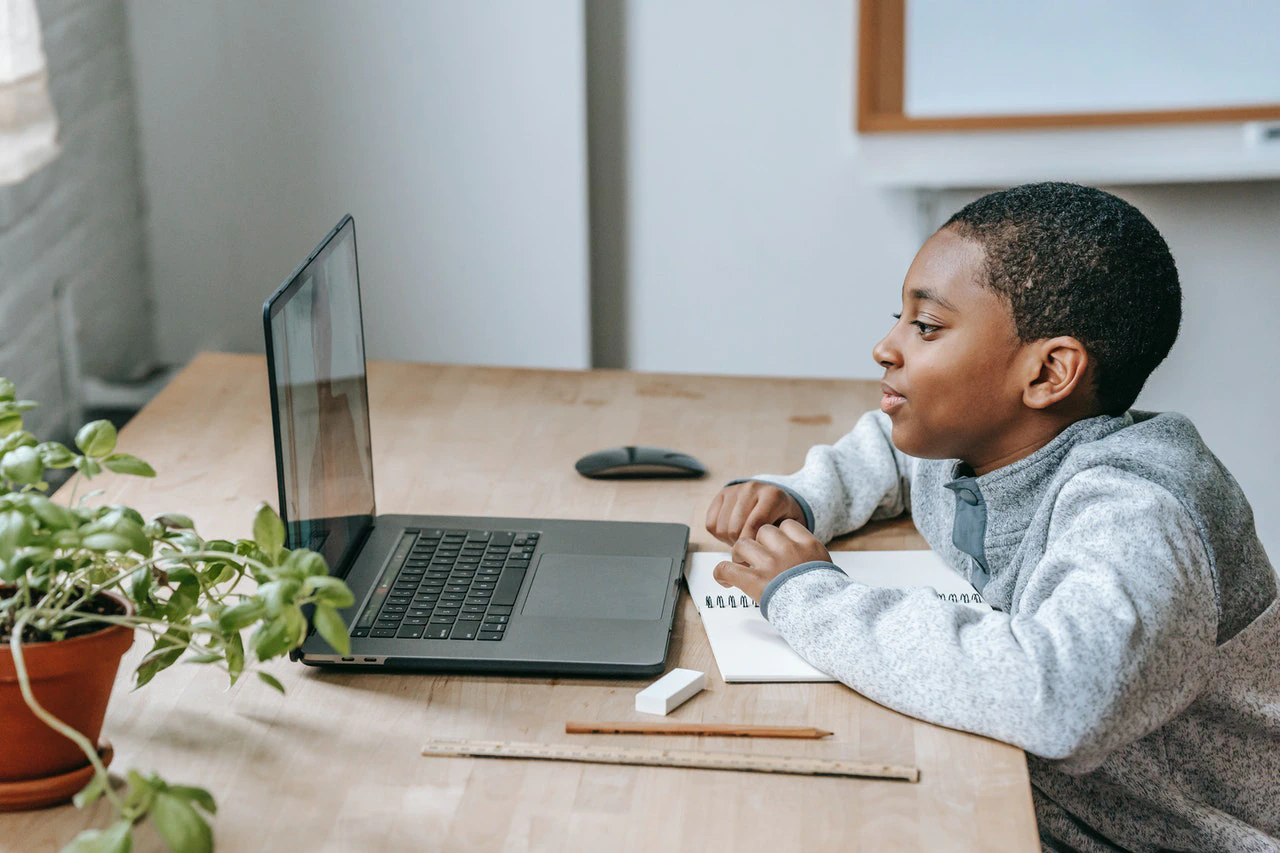 Now that we're aware of the concept of a virtual classroom , here are the next steps to creating a virtual classroom and making it engaging and interesting for your students:
1. Ensure Your Workspace is Ready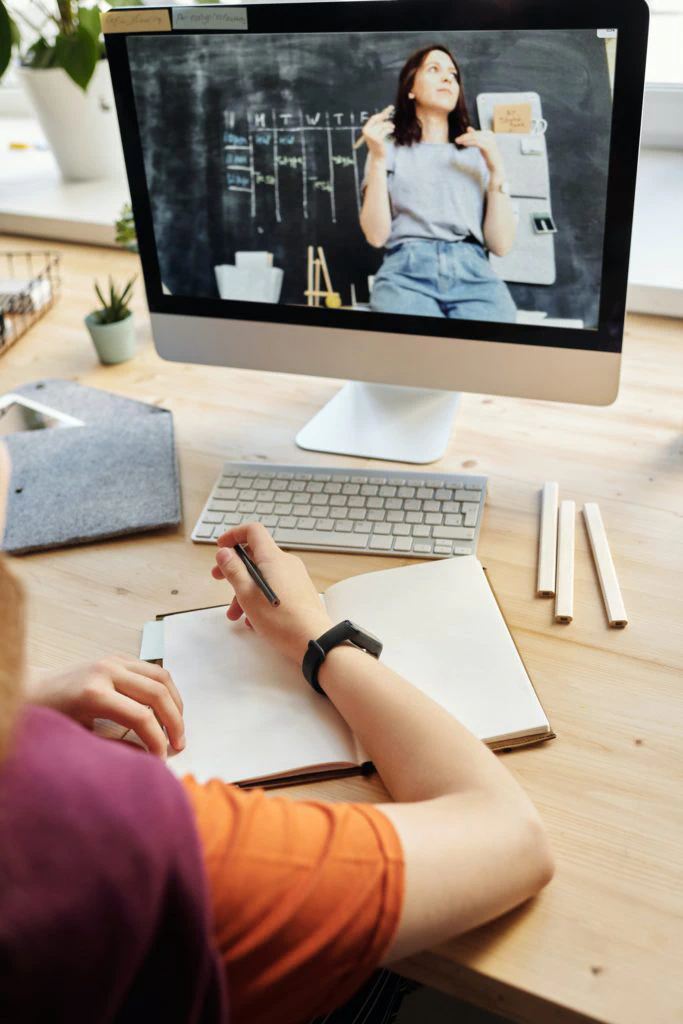 To get started, you should first make sure the classroom has everything you need to teach there. During the process of creating an online classroom, it's important to consider what will and will not be seen. While a virtual class should be completely silent, it's not possible sometimes—and that's okay! Just try your best not to disrupt the classroom because of that.
You don't necessarily need a home office for an online classroom setup. It's helpful to invest in new technology, like high-definition cameras, headphones, and smart whiteboards. But small changes are just as important. Relocating to a well-lit, clutter-free area to record a lesson or utilizing a stack of books to keep a camera at eye level while video conferencing can have a significant impact on the quality of your teaching methods.
Keep in mind that any resources you may need are within easy reach. If you forget to reference materials during a lesson, you can easily make resources accessible to students by uploading it online.
2. Download Helpful Tools and Plugins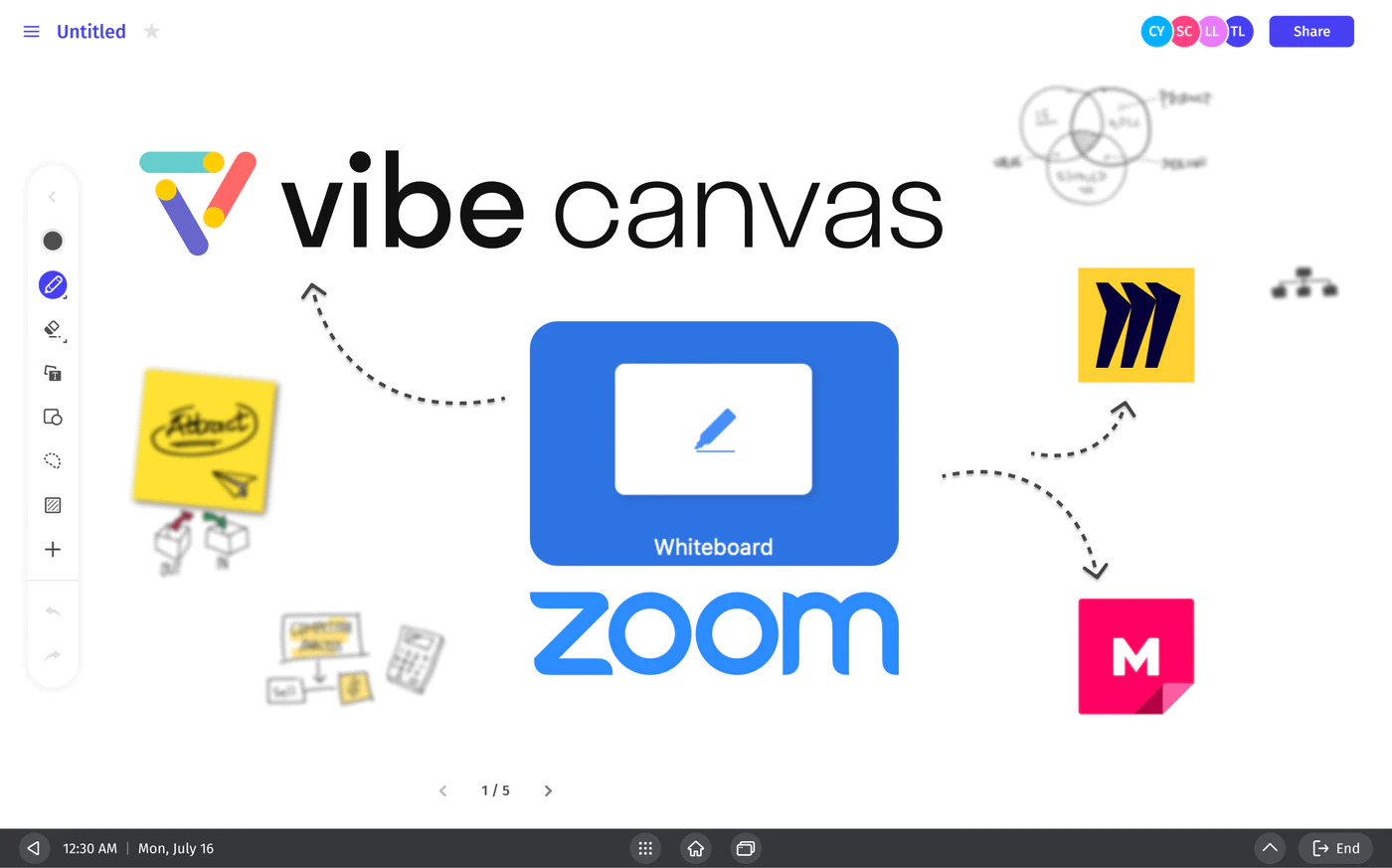 Before you proceed with your online lesson, make sure you have all the right tools and tech downloaded and ready to go, from audio and video inputs to virtual classroom interfaces.
There are tons of tools that you can use to make your virtual classroom sessions more engaging, such as:
Whiteboarding and Annotations
Whiteboards have long been the center of the classroom—so why should a virtual classroom change that? With smart whiteboards, you can instantly share your whiteboard with your class for easy viewing, real-time annotation, and class recordings. By annotating class notes, diagrams, images, and more, you can better get your ideas across and help students truly engage with the lesson. Whiteboarding apps like Vibe Canvas even allow students to add to the digital whiteboard from their own devices. Even better, all whiteboards and notes are instantly saved in the cloud for easy sharing and future reference.
Sharing your screen is yet another essential tool when you are in charge of a virtual class. Students will have a better time following along and seeing what's happening on their own devices, making it easier for everyone to highlight, point things out, and ask questions.
If you have students in your class who are hesitant or still working on the confidence to speak up, a chat box is an effective method to encourage any and all students to participate in class discussions.
Since virtual sessions only run for an hour or two at most, you should make sure that your students have access to additional means of getting in touch with you. Instant communication is essential, especially in the age of asynchronous learning. This can look like emailing, virtual office hours, or other forms of instant messaging—whatever works best for you and your students.
3. Understand the Differences Between Virtual and Physical Learning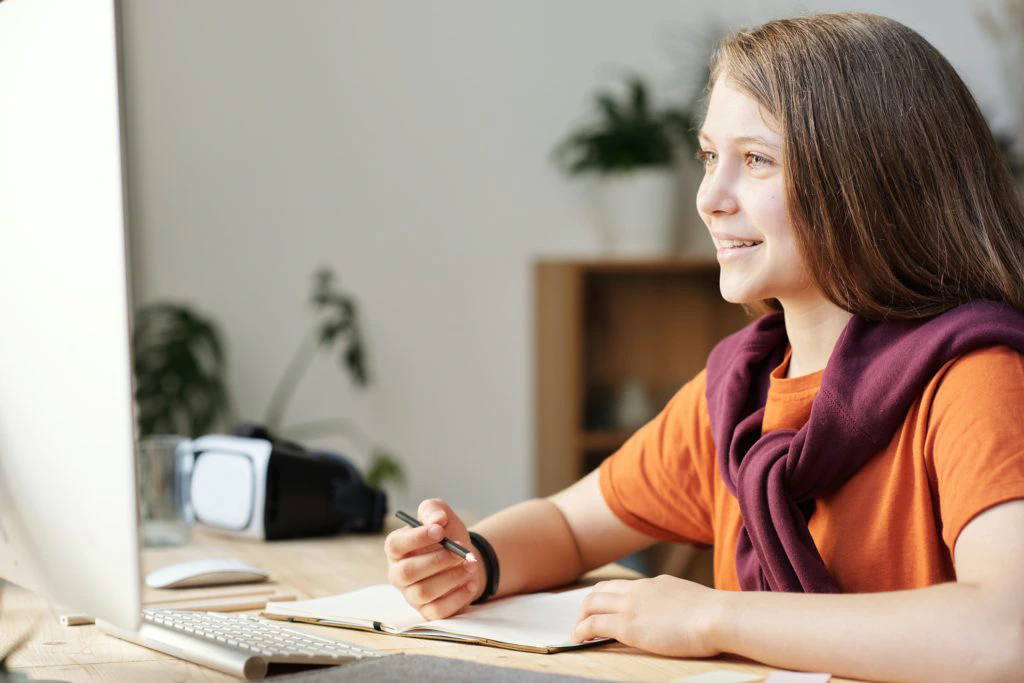 While a live, online class allows a teacher to deliver material and engage with students in real-time, much like a face-to-face lecture, there are also significant differences. 
Online learning has several advantages, including the fact that students can worry a bit less about social anxiety. Students who are shy in a traditional classroom setting may feel more comfortable speaking out and bringing up matters when they're not in the same physical room as their classmates.
Online courses provide students access to module information, projects, course materials, webinars, and recorded sessions. You can also access course materials via email, texts, and Skype calls. In physical learning, students must attend a physical location to meet with tutors during allocated hours, which can be restrictive at times—especially for college working professionals. 
Although both classroom teaching and online learning have their benefits and drawbacks, in the hands of a skilled teacher, they serve similar purposes. 
4. Provide Your Students with the Tools to Succeed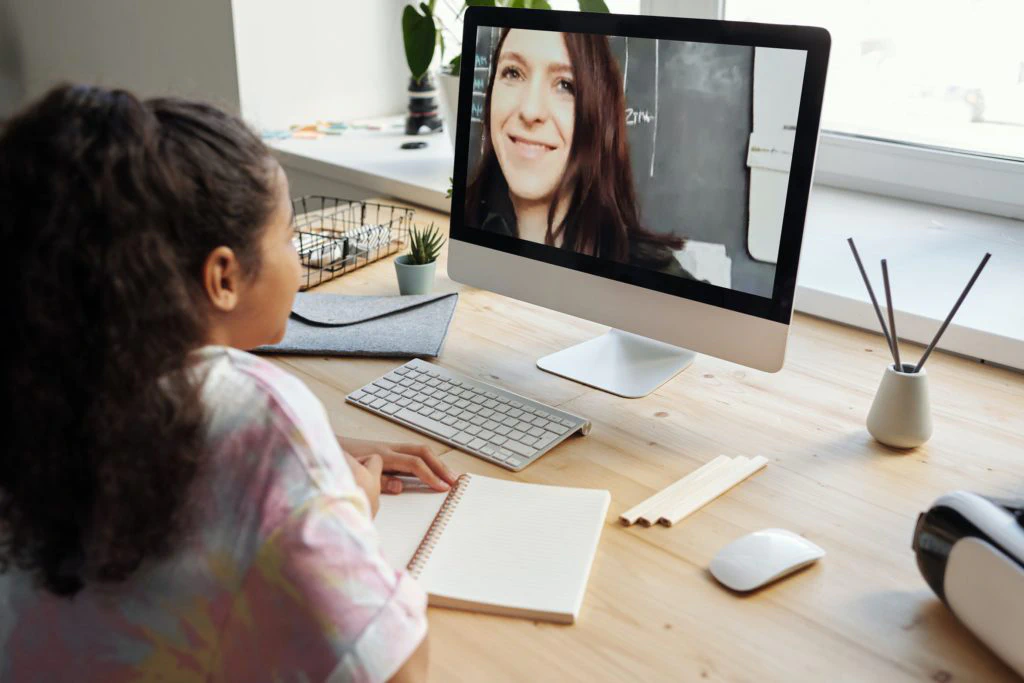 Before you start your class, make sure you're fully prepared for the lesson you're going to teach, and prep your students as well. You should check ahead of time to see that any prerecorded videos, materials, lectures, and homework have been updated. 
The time and effort you save will be well worth it, and your students will appreciate the freedom to study at their own speed. Providing your students with necessary materials beforehand will allow you to be more interactive with your class and gain their attention in between various sessions.
5. Lay Out Your Goals and Vision for the Class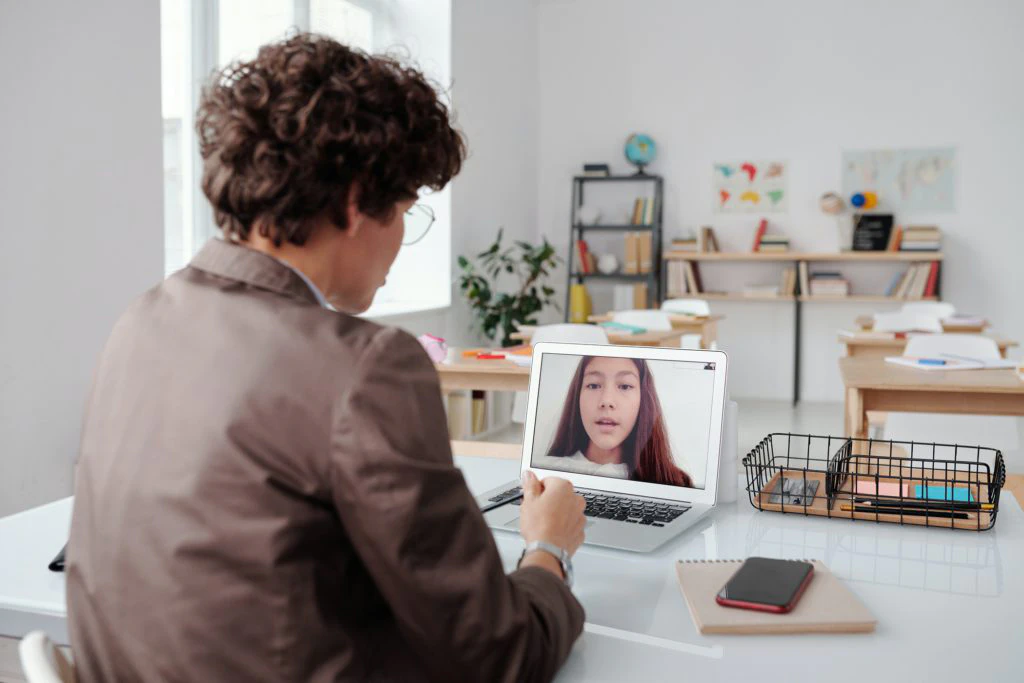 Online classes require the same level of motivation and encouragement from educators as physical classes.  Students are more likely to take initiative in their education when they participate in setting class standards and goals, which in turn creates more positive classroom environments.
Some interesting rewards include gaining access to extra credit opportunities, receiving an appreciation certificate, communicating positively with parents, and receiving a virtual homework break.
6. Learn From Your Students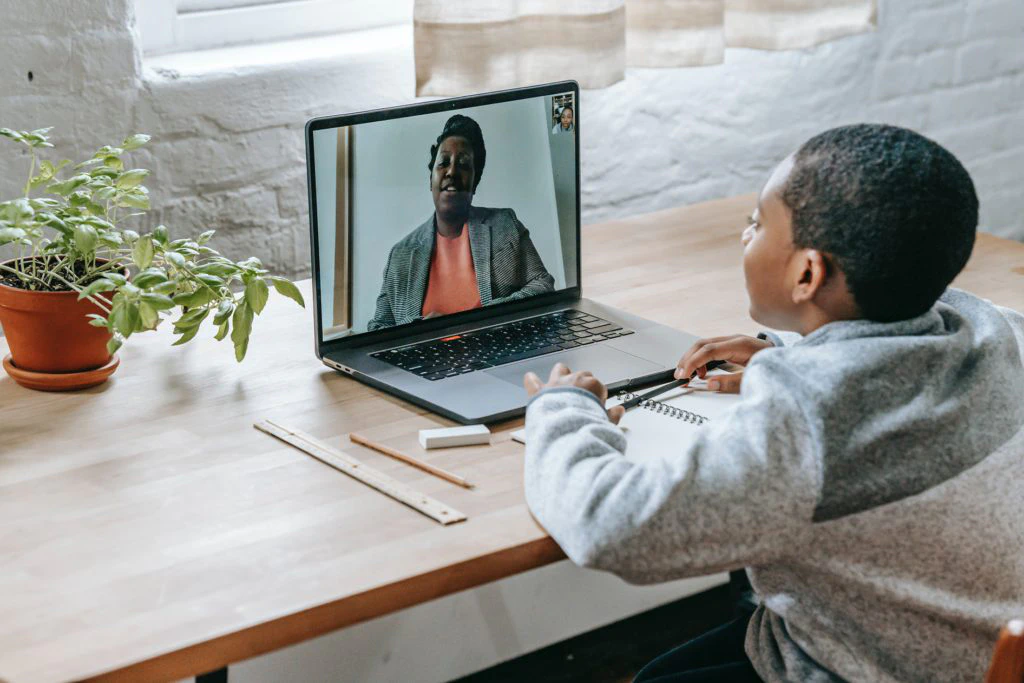 They say you can learn anything from anyone, and the same goes for your students. As much as you teach them, it's also important to learn from them as well, whether it's their behavior, the environment they feel most comfortable in, and what makes them enjoy class time better. 
Appreciate and learn from their curiosity, their ambitions, their excitement about the little things, and their patience!
Imagine how engaging and intellectual a classroom session can be if a teacher learns from their students in the same way students learn from their teacher.
7. Consider Using Interactive Tools

Online teaching calls for a streamlined approach that can be easily implemented. Virtual classrooms are often supported by a school's own learning management system (LMS). Learning management systems are designed to meet a wide array of educator demands, with the ultimate goal of fulfilling all of a teacher's responsibilities inside a digital classroom. 
A LMS improves online training by giving you a central hub to organize and execute all of your e-learning initiatives and material deliveries, whether they are part of a bigger program or stand-alone. 
Benefits of an Effective Virtual Classroom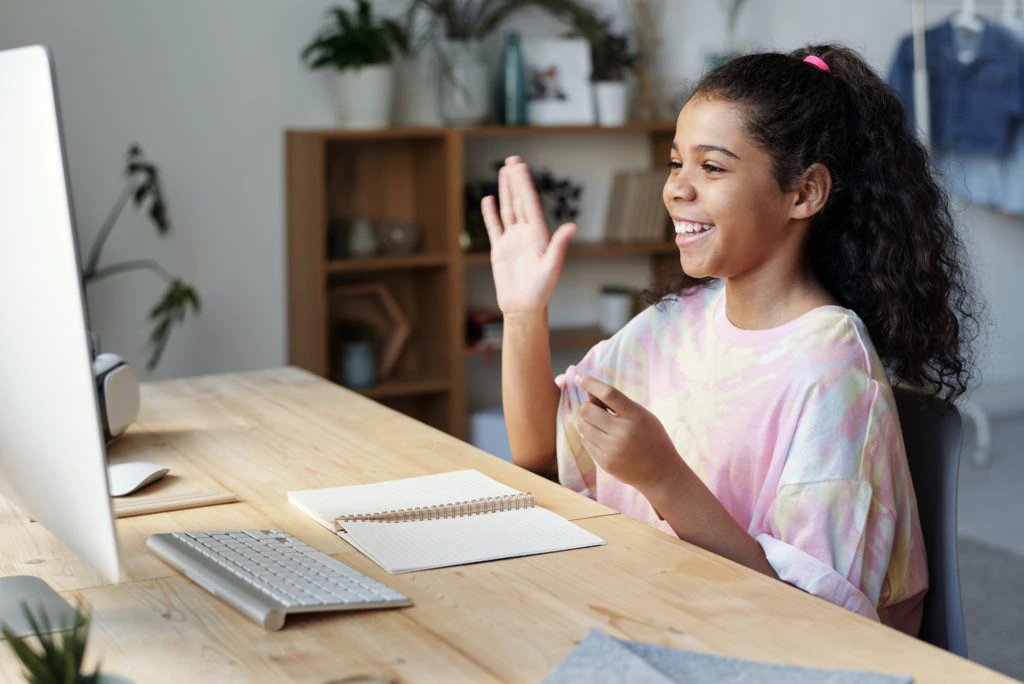 There is a range of benefits of an effective online classroom setup for both students and teachers. Let's review both:
For Students:
Online students may benefit from asynchronous learning since it allows them to balance school, work, extracurricular activities, and family commitments
Online classes mean that students can keep up with their studies, even when they're feeling under the weather
Virtual classrooms can readily support a broad variety of teaching methodologies
Distance and location do not play any role in online classroom setups
Compared to traditional classes, students in virtual classrooms can be exposed to a wide variety of digital material and resources
Students in virtual classrooms are more likely to work together on assignments, which leads to a more interesting learning experience
For Teachers:
Teachers can save time by recording commonly used lectures ahead of time, and then utilize that time for other purposes, such as answering student queries, conducting office hours, evaluating papers, and so on
Virtual education makes lessons more accessible for more students
Since virtual classrooms can accept a more diverse range of students not limited to location, class can include more perspectives to enrich lessons.
With online notes and smart whiteboards, sharing class notes and presentations is simple
Create an Effective Learning Environment with Vibe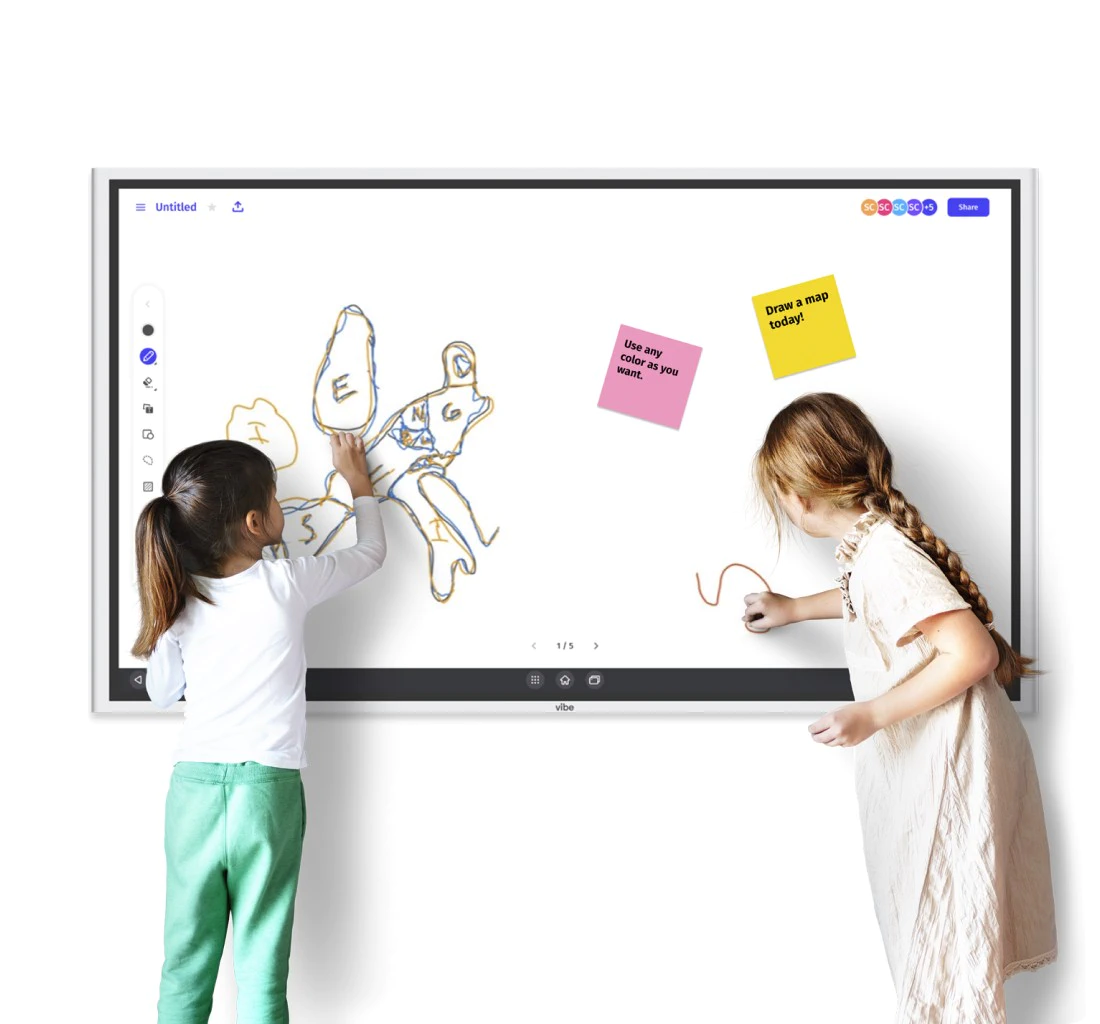 One of the essentials of conducting an effective online classroom session is the use of a reliable platform for all your teaching needs. That's where Vibe comes in. The Vibe Board is so much more than a whiteboard: it's an all-in-one hub that helps educators and students thrive anywhere, anytime!
Here's how you can make your virtual sessions more effective with Vibe:
Import and annotate PDFs, screenshots, documents, images, and videos onto the smart whiteboard
Integrate video conferencing with digital whiteboarding for next-level virtual sessions
Work with all your favorite teaching apps on the big screen
Transfer data directly from any device
Streamline your classes with various communicative integrations
Save everything on the cloud and make any material accessible to students all the time
Pull in resources from recent videos, documentaries, and other resources
Have students collaborate together on an infinite Canvas in real-time
FAQs
1. How do you create a virtual classroom?
In order to create a virtual classroom, you need to have an active virtual platform, audio and visual support, and a no-disturbance environment. You can either set up a virtual classroom in your house or create a separate place for it anywhere you want. One thing you want to keep in mind is to make your space as isolated from outside noise as possible. There are many interactive tools such as chat boards and meeting apps available to make your classes more interactive.
2. How can I create a virtual classroom for free?
There are various online platforms that give you a free version to create a virtual classroom. Platforms such as Vibe allow you to sign up for a 30-day risk-free trial, where you can try and test the product and conduct your virtual classes. This method can be highly beneficial when you are a beginner in online teaching and don't know much about smart whiteboards or virtual classrooms. 
3. What is the best software for online teaching?
There's a bunch of online teaching software available for an effective teaching session. One such amazing software program is Canvas, offered by Vibe, which offers an infinite online whiteboarding space for classes, featuring smart text, smart shape, annotation, recording, and customizable templates.
See how Vibe could help →
Subscribe to get updates on all things at Vibe
Thank you for subscribing Vibe's blog!