An Introduction to the Updated Vibe Canvas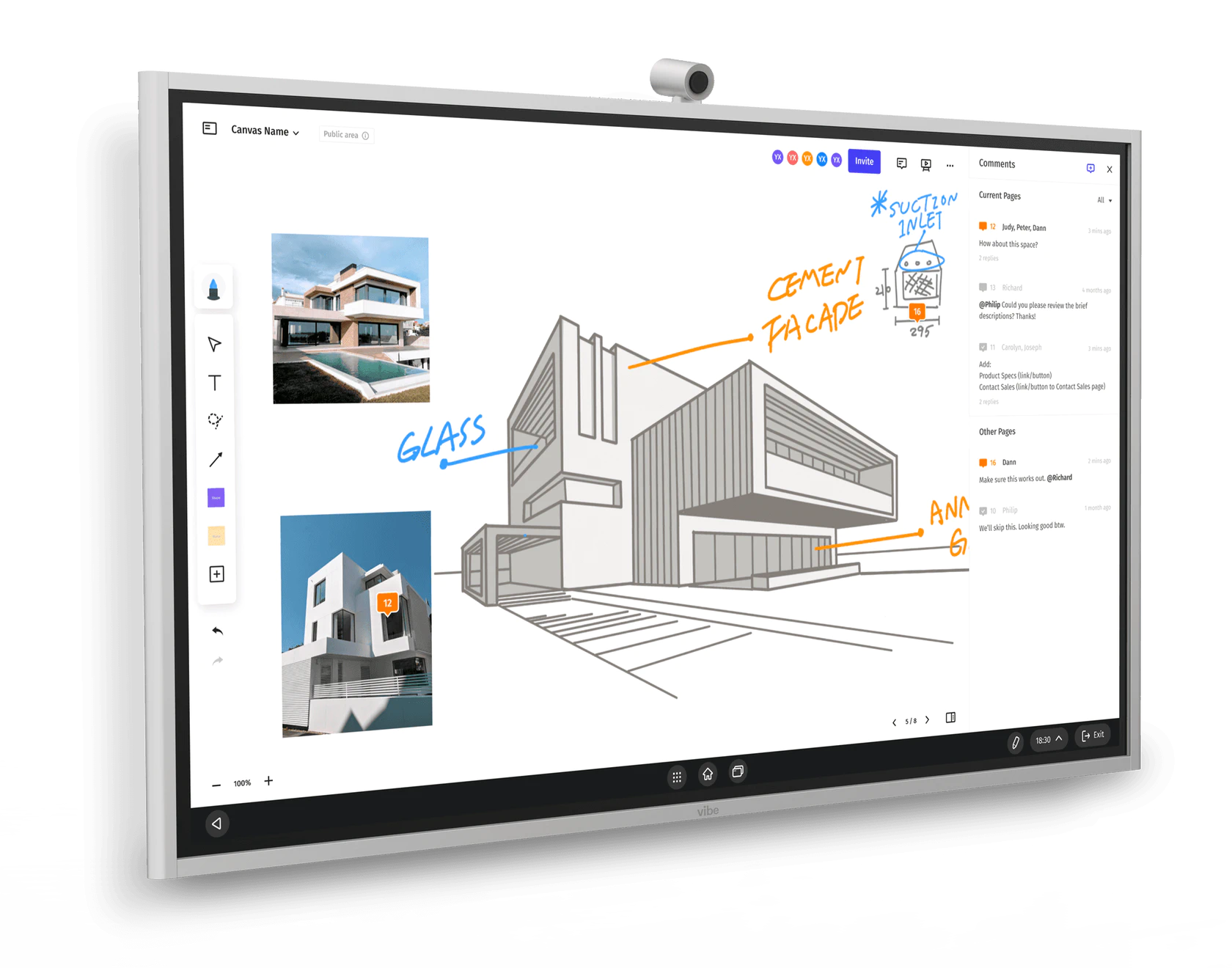 Checking In
Our Vibe Canvas software has helped our own teams and thousands of teams around the world unlock creative potential, create new opportunities for collaboration and communication—all while fitting seamlessly into existing workflows.
That being said, a lot has changed since we first rolled out the Canvas app. For one, the Vibe ecosystem itself has grown and added some new tools ( check out the new Vibe S1 here ). As we continue our mission to make collaboration truly seamless and more effective, we're continuing to update and upgrade our tools to ensure that mission can become a reality.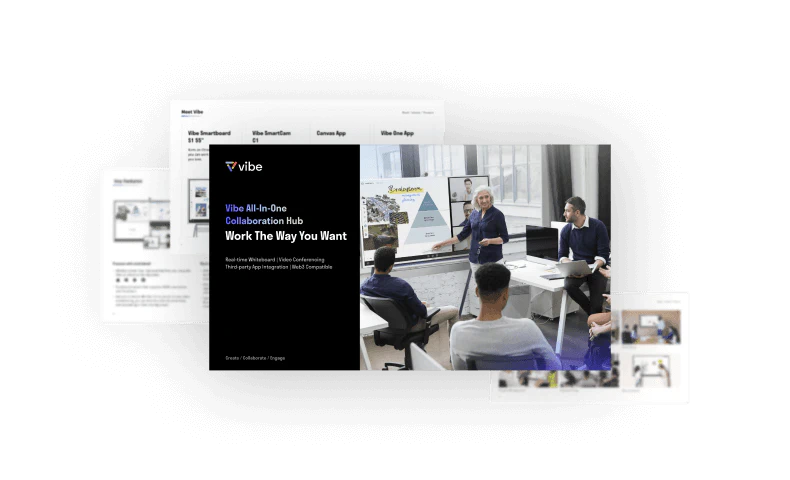 8 Factors to Consider Before
Purchasing a Smartboard
What's New?
So, what's new in the updated Vibe Canvas app?
UI/UX Refresh
It's always a good time to freshen up. That's why we've made some changes to Canvas' UI to reduce complexity and make core tools more intuitive for our users. We're always working to improve the Canvas touchscreen experience, so that you can enjoy the freedom of drawing with ease.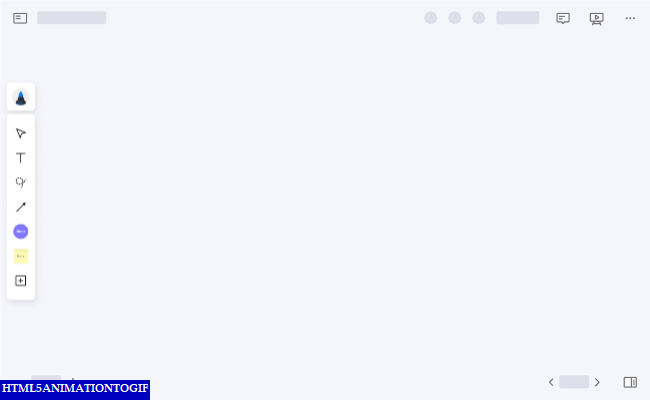 One of these new additions is a more intuitive toolbar. Now, you can tap on the side of the screen to bring the toolbar to you. Another addition is the ability to use your pen to draw a Sticky Note, so you can keep your notes organized without having to disrupt your flow. With these added features, you can jump into your brainstorming session without anything slowing you down.
Stylize Your Toolbar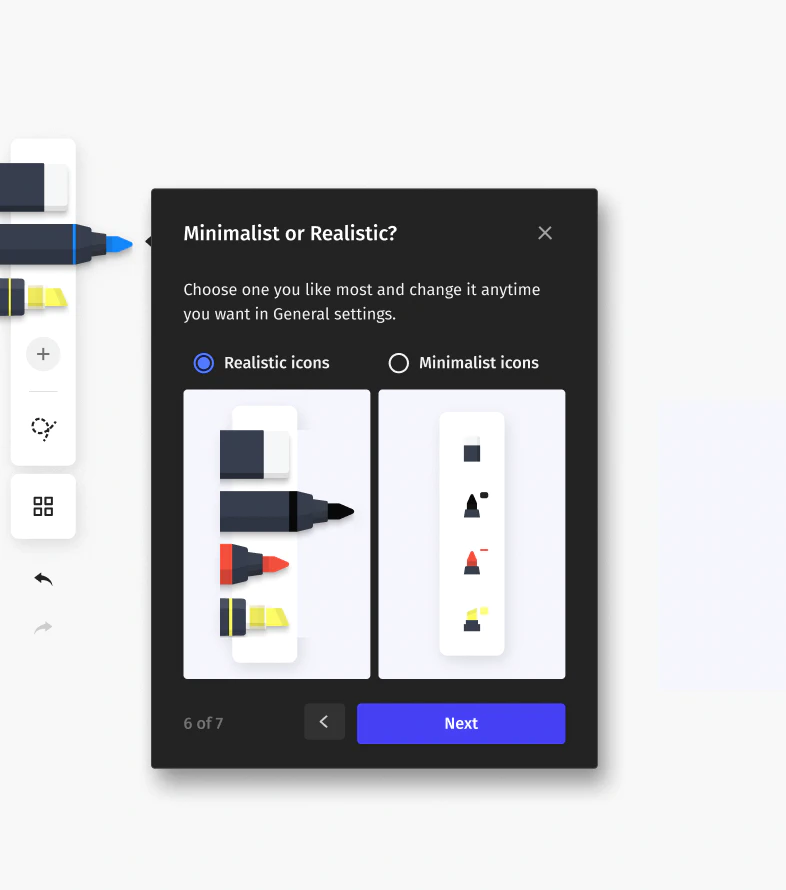 We're not done with the toolbar yet. Now, you can choose between a more minimalist or realistic set of icons for your toolbar. Choose the set of icons you like most and change it anytime you want in General Settings!
Pick Your Favorite Colors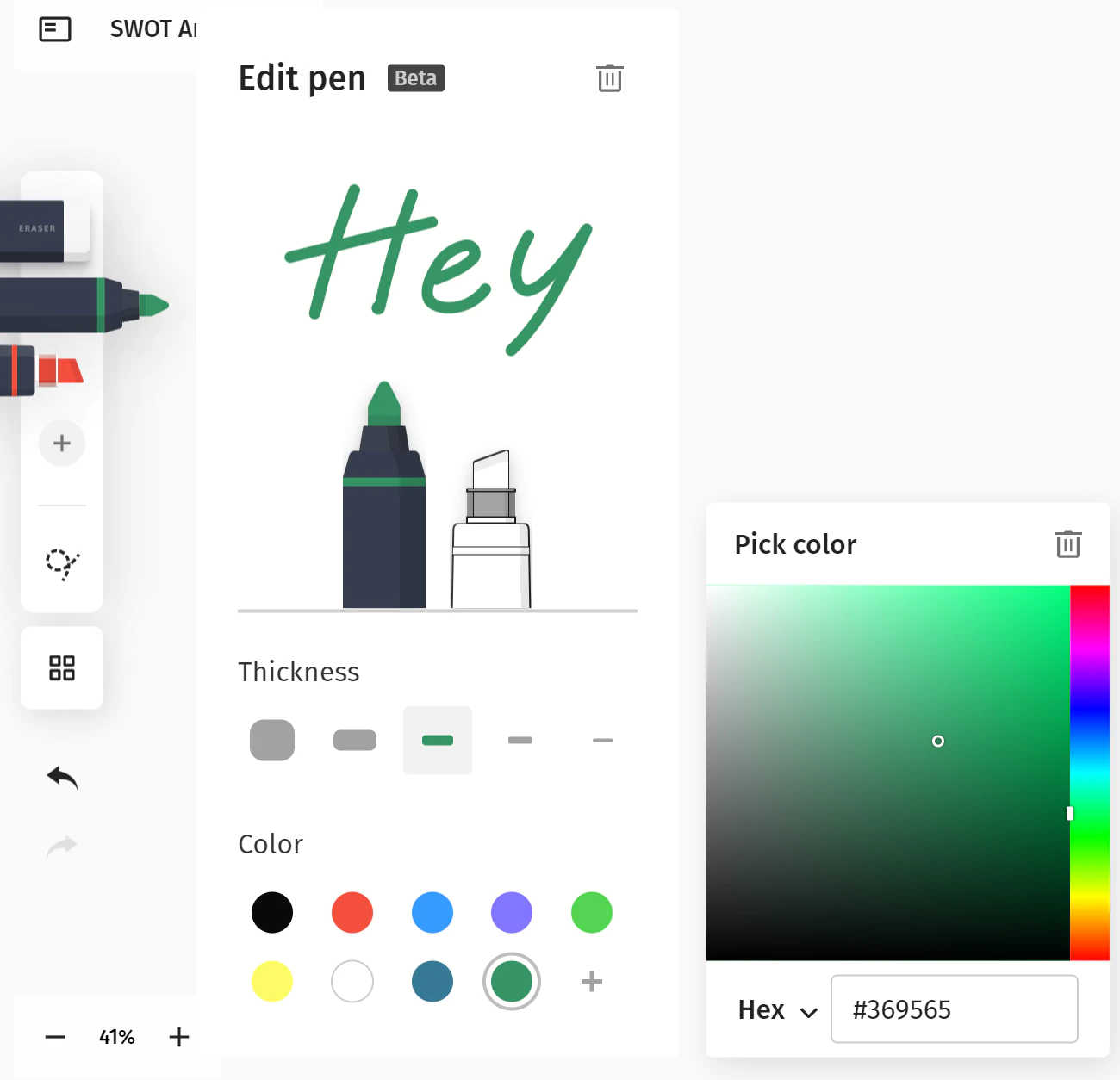 Now, you can Vibe with any color you want!
Vibe's pens and markers now support Hex codes, so you can access your brand colors and keep your materials consistent and on brand.
Format Like a Pro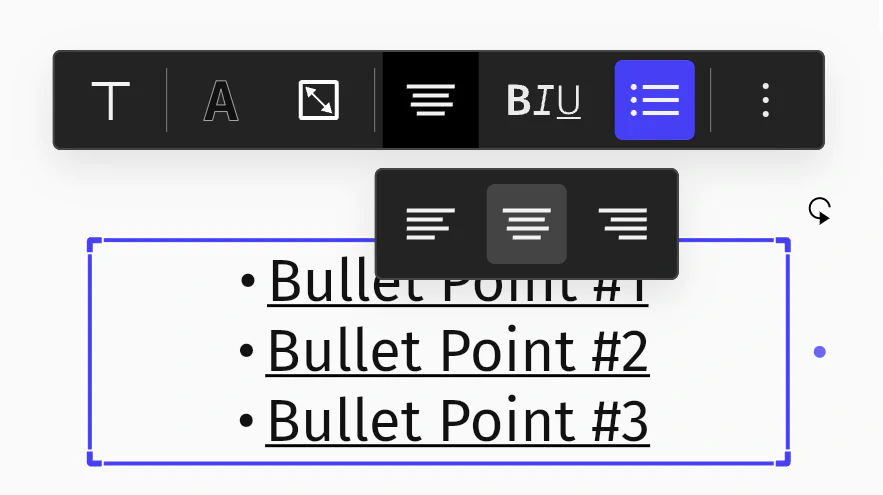 When it comes to note-taking, formatting is everything—whether you're jotting down meeting notes or crafting a brainstorming sesh. Now, you can use bullets and text alignment tools in Canvas to make all that information easier to read.
Customize Your Pens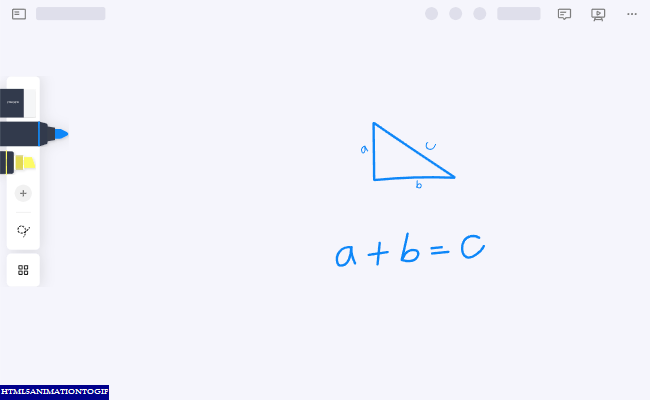 Our newest Canvas update lets you speed up your workflow with your favorite pens. Save customized pens with your favorite color and weight of choice, so you can get to work faster instead of spending time picking and choosing.
There's also a new home for your pens and eraser. We've introduced the Pens Panel, so that you can add your favorite pens, remove the pens you don't need, and update the size and color of each pen—all in one place. This way, you can easily focus on your writing tools. Need to edit a pen? Just double tap it!
Feel free to switch back to the Tools Panel at any time, so you can access other tools like Shapes or Sticky Notes.
Create Smart Shapes
The Vibe community has always been a big fan of our handwriting-to-text feature, where you can quickly convert any messy handwriting into standard font with the touch of a finger. Now, you can do the same with your sketches!
Transform a sketch into a standard shape by keeping contact with the board at the end of your drawing.
You can also create a Sticky Note this way. Want to create a quick flowchart? Just connect the dots between shapes and get started.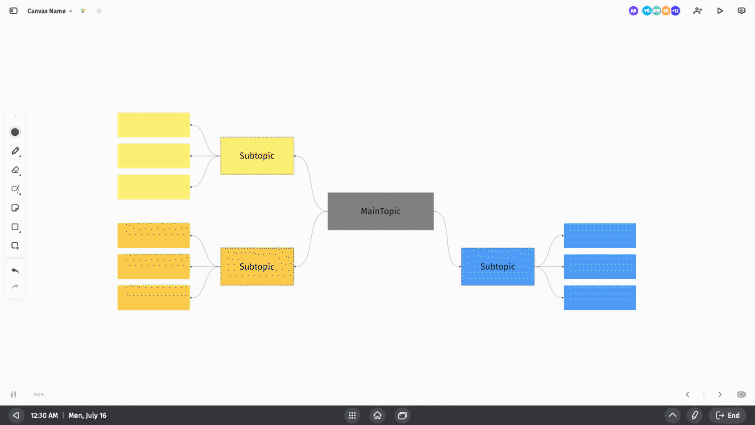 Onboarding Tours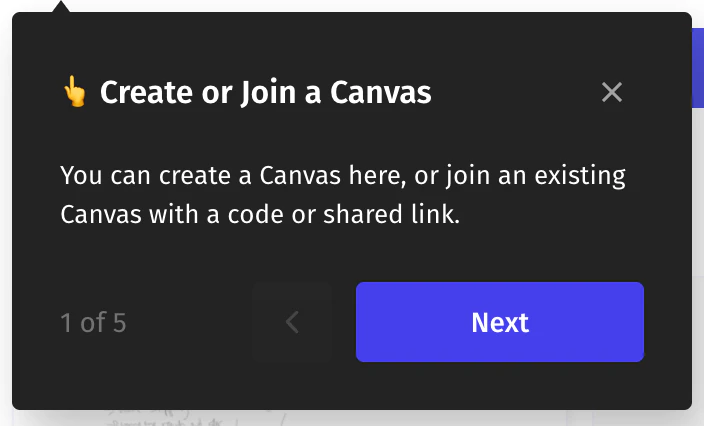 Want some step-by-step instructions for all these new additions? We've added new onboarding tours in Canvas, so you can get a quick walkthrough about key tools, functions, and UI elements to quickly get up and running with Vibe. 
Work with Templates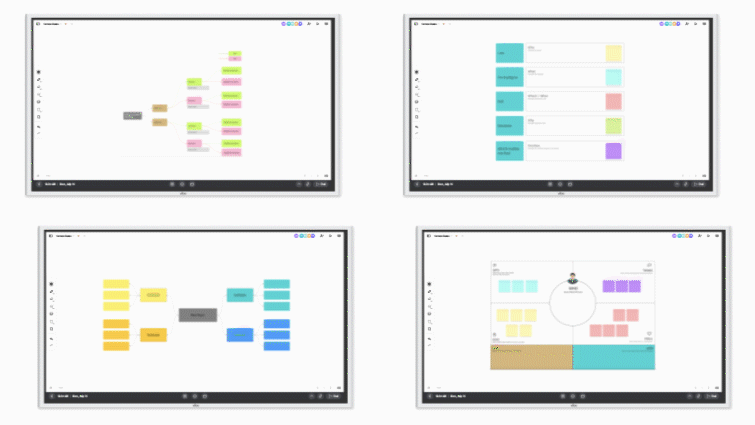 Templates help you organize your thoughts and get to your best work, faster. That's why we've added even more templates to the Canvas catalog—so you can jump right into your next meeting or brainstorming session with the structure you need. Check out a list of all our pre-built templates here , or explore how to make your own custom templates in Canvas!
To use a template, click the "Insert" button in Canvas and choose which template you'd like to work with. You can also choose to create a new Canvas with a template from the folder menu.
Stay Organized with Folders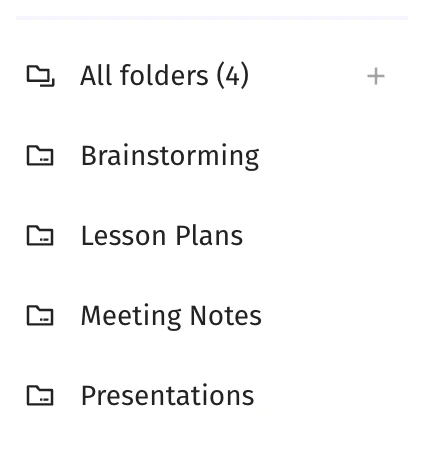 We're all about staying organized. We have a wide variety of tools to use in your Canvases to keep notes neat and organized, but what about the Canvases themselves?
That's where folders come in. Now, you can add your Canvas to specific folders to keep projects centralized and sorted. You can even pin your most-used folders to the sidebar for easy access. 
With folders, it's easier than ever to review past projects, share important files, and stay on top of your workflow.
Getting to Know Vibe S1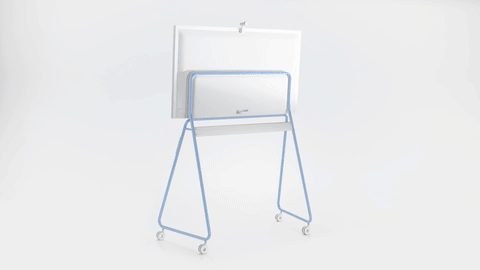 Vibe Canvas is just one of four components included in the Vibe Board S1 All-in-One Huddle Room Solution. Explore the other components here . 
Here's a quick overview:
The Vibe Board S1 , complete with a 4K screen and the ability to annotate, screencast, split-screen, and more. The S1 is your team's ultimate collaboration tool.
The SmartCam C1, Vibe's new AI-enabled camera, complete with noise cancellation and visual auto-enhancement to make everyone look and sound their best.
Vibe's updated infinite Canvas whiteboard software is your key to collaboration. Share your Canvas with your team and access it on any device, be it your tablet, phone, or, of course, your Vibe Board.
Sign in to your Vibe, send Canvases around to your team, and control your Board volume and screen brightness from anywhere in the room with the Vibe One smartphone app.
Have any questions for us? Check out our FAQ section here, or explore our Knowledge Base for future update notes, where to get started, and more!
Want to chat one-on-one? Reach out to our customer support team here .
Happy Vibing!
---
See how Vibe could help →
Subscribe to get updates on all things at Vibe
Thank you for subscribing Vibe's blog!