How to Use Technology in the Classroom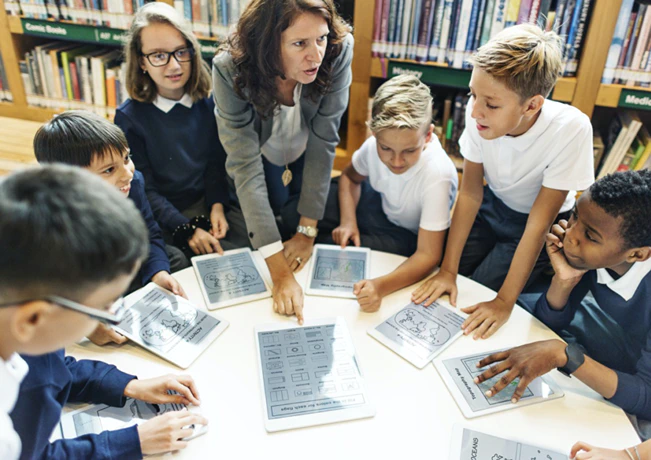 It's no secret that, across sectors, technology has advanced rapidly over the past few years—and the education sector is no different. Technology is everywhere in education. Regardless of how many students you have, integrating technology into the classroom has become the norm for teachers.
In this blog, we'll dive into why integrating technology into the classroom is so beneficial—and, most importantly, we'll give you some practical ways to go about the integration.
The Importance of Technology in the Classroom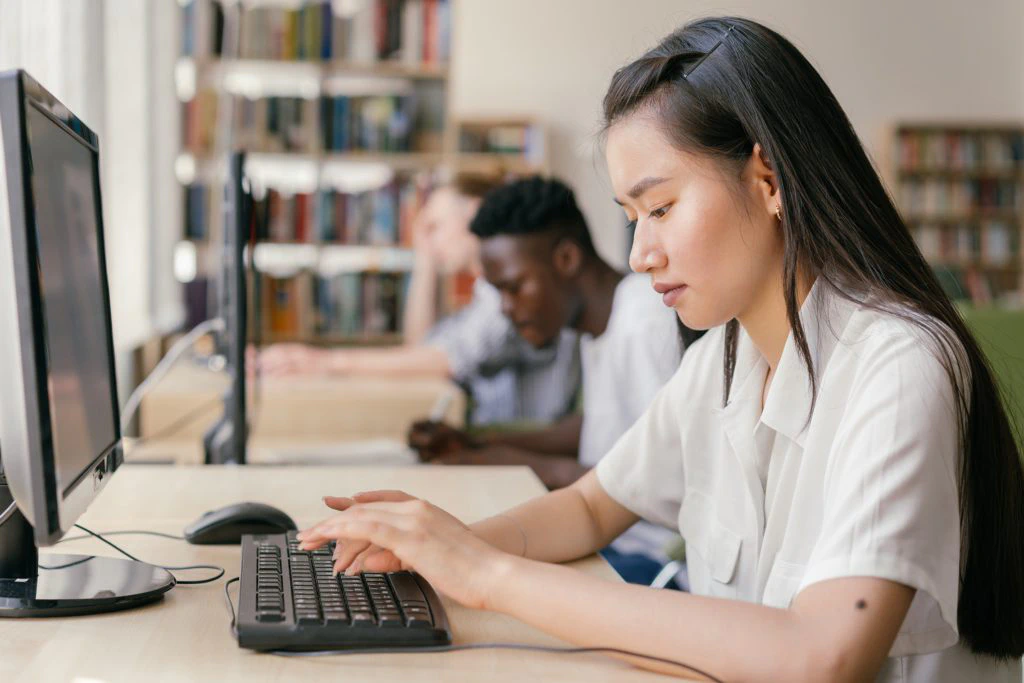 Technology has positively impacted today's classrooms and changed both how students learn and how teachers teach.
When teachers incorporate technology in the classroom, they're leveraging something students love and, even more so, opening doors to an infinite world of knowledge. With classroom technology , students now have access to information beyond what's published in their textbooks. What's more, they have access to digital portfolios, teaching guides, e-books, and real-time feedback on both student and teacher performance.
The Benefits of Using Technology in Education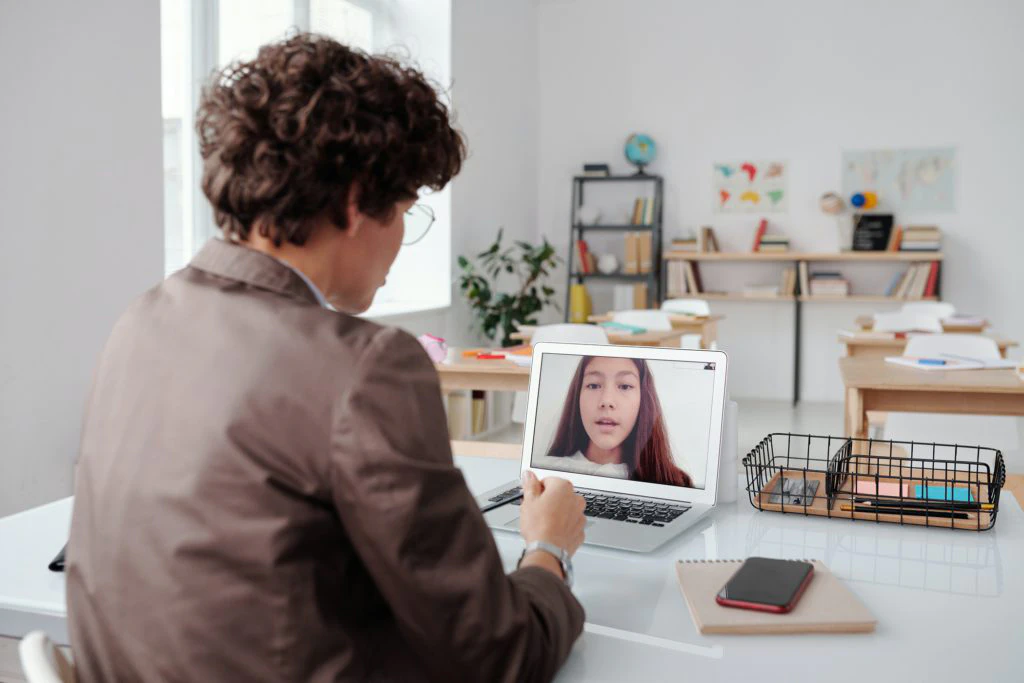 Education technology isn't a fad; it's the direction nearly every school is taking. Let's explore the key reasons why teachers and students are using technology in education.
Higher Engagement
One notable benefit of using technology in the classroom is that it helps create an engaging learning environment, improving students' ability to retain information and stay invested in the lesson. When tech is introduced into lessons, students become more interested in what they're studying.
A 6-year study of students at New York's Rochester Institute of Technology supports this. In an effort to reduce the number of students who quit or failed the institution's engineering-technology course, more technology was brought into the teaching process. A whopping 90% of the study participants claimed that technology helped learning and retention.
Promotes Collaboration
An engaging learning environment calls for a lot of collaboration. Technology offers a perfect opportunity to facilitate and promote discussion among students. For example, students can work on different projects by collaborating with colleagues via communication apps or by sharing documents on virtual learning tools. With technology, collaboration doesn't end once students leave the classroom.
Caters to Different Learning Styles
Whether students learn best through reading, lectures, or video, technology helps teachers to accommodate nearly every learning style .
Students can learn through interactive online games, audiobooks, or online videos, all at their own pace. And because online content can be updated easily, both the teachers and students can instantly access the most recent information.
Students Can Learn Important Skills
Nowadays, most career fields require digital skills. Today's students need to be fully conversant with modern digital tools once they start their careers. Video conferencing tools, internet, computers, and interactive whiteboards are some of the tools that students use in the classroom and are handy in preparing them for the future.
Technology to Integrate into the Classroom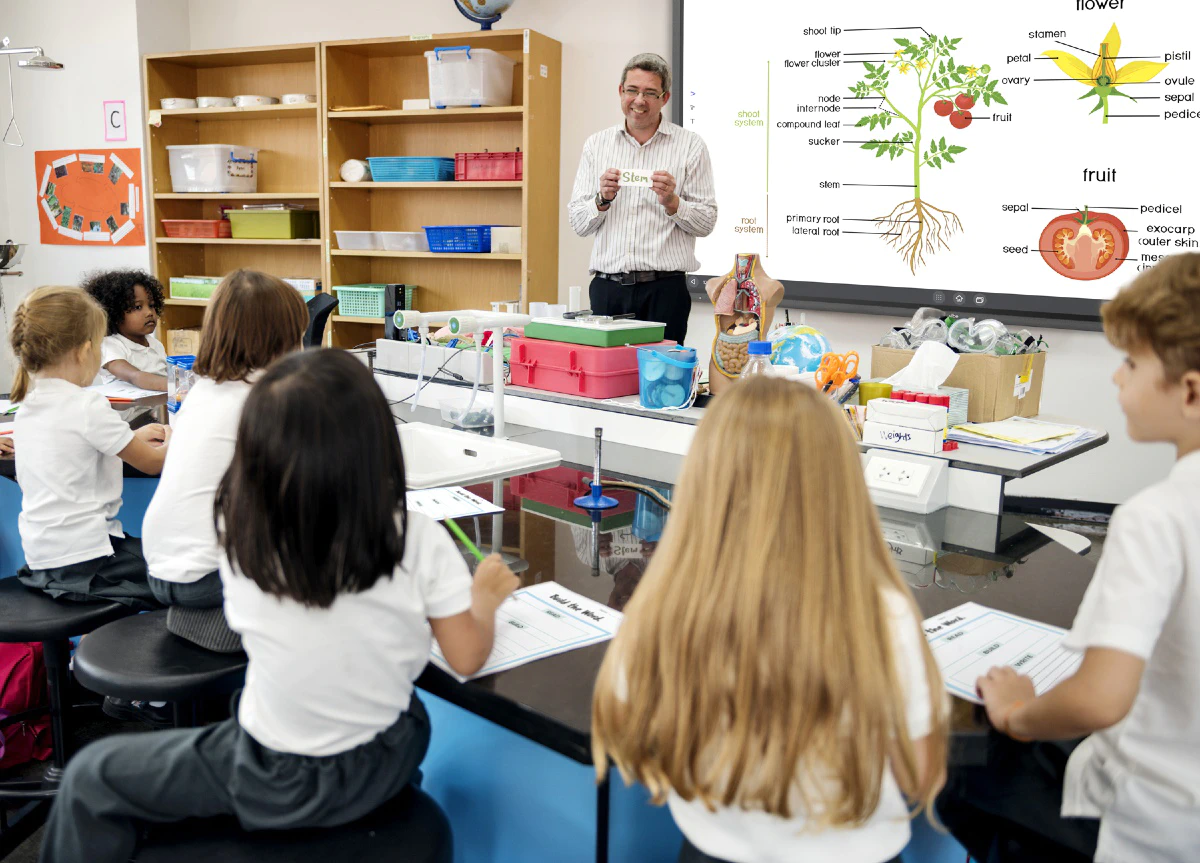 As we have mentioned, many learning tools and technologies improve a teacher's ability to engage students since they facilitate access to numerous resources and interactive activities. Here are examples of tools and technologies that can benefit students and teachers:
Tablets or Laptops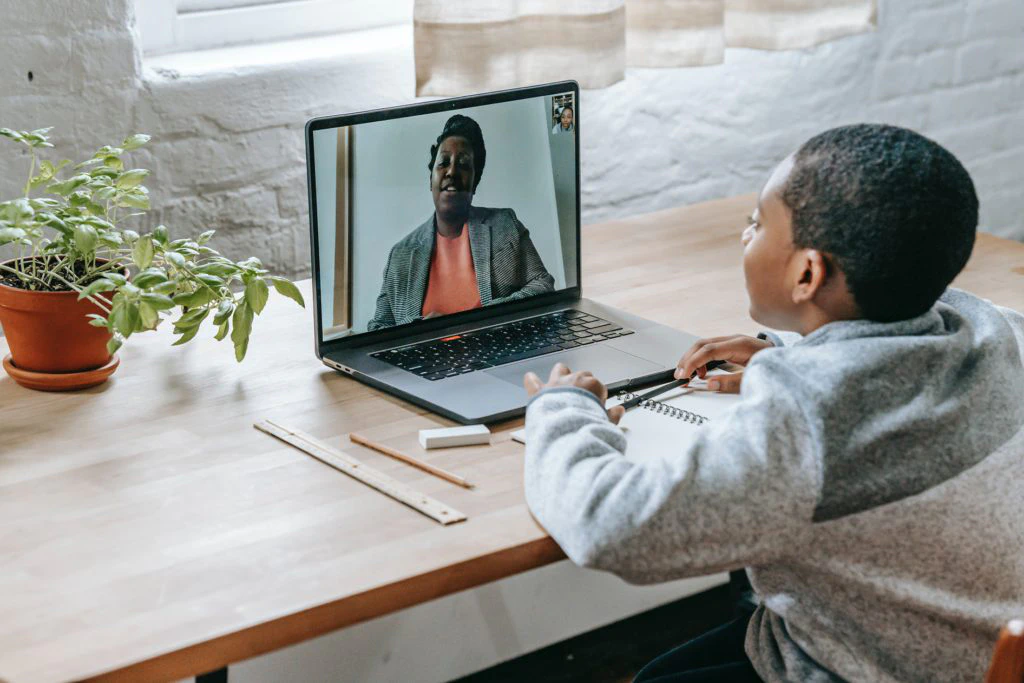 A 2012 study by Houghton Mifflin Harcourt revealed that 78% of students scored good grades in subject comprehension when using tablets, compared to students who relied on paper textbooks (58%).
Teachers can take advantage of tablets and laptops, allowing students to watch videos, play educational games, and interact with online resources. For instance, a history teacher teaching a topic on the Medici Family's cultural influence can instruct students to conduct a virtual tour of the Uffizi Gallery, specifically the Medici-commissioned artwork.
Learning Games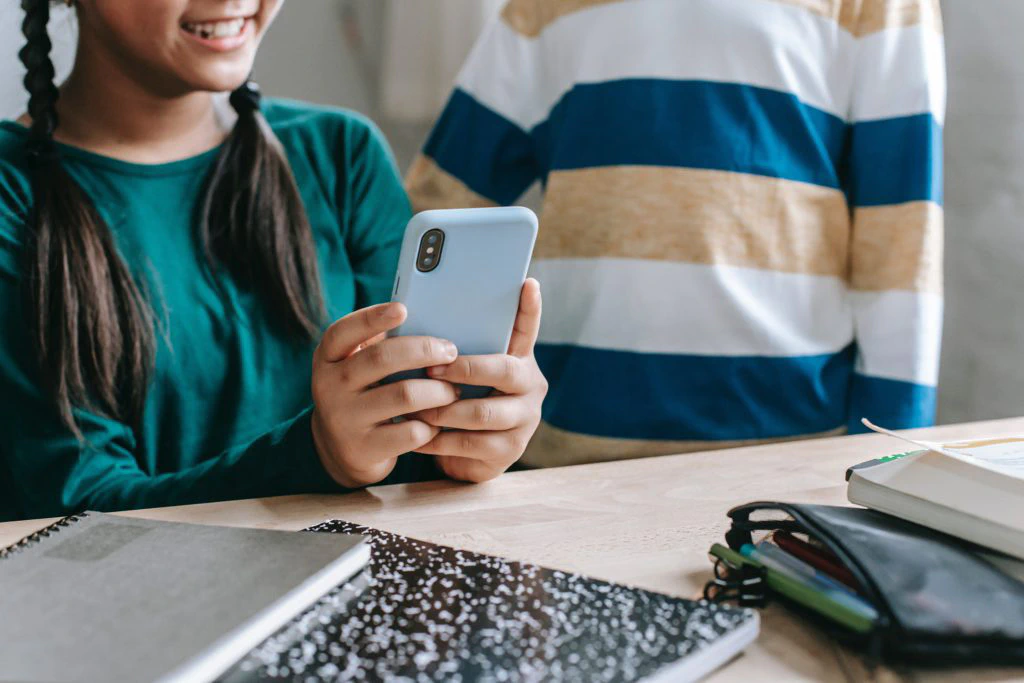 Gamification in education involves the introduction of gameplay elements, such as rules of play, scorekeeping, competition, and rewards, into the learning processes.
A 2020 meta-analysis reveals that gamification, especially in the context of collaboration, boosts students' ability to think and behave in a manner conducive to learning. It also makes learning more fun!
For example, lessons can be turned into virtual games with digital rewards to foster healthy competition. Educators can also gamify the assessment and evaluation process, which may be less intimidating for learners.
Interactive Whiteboards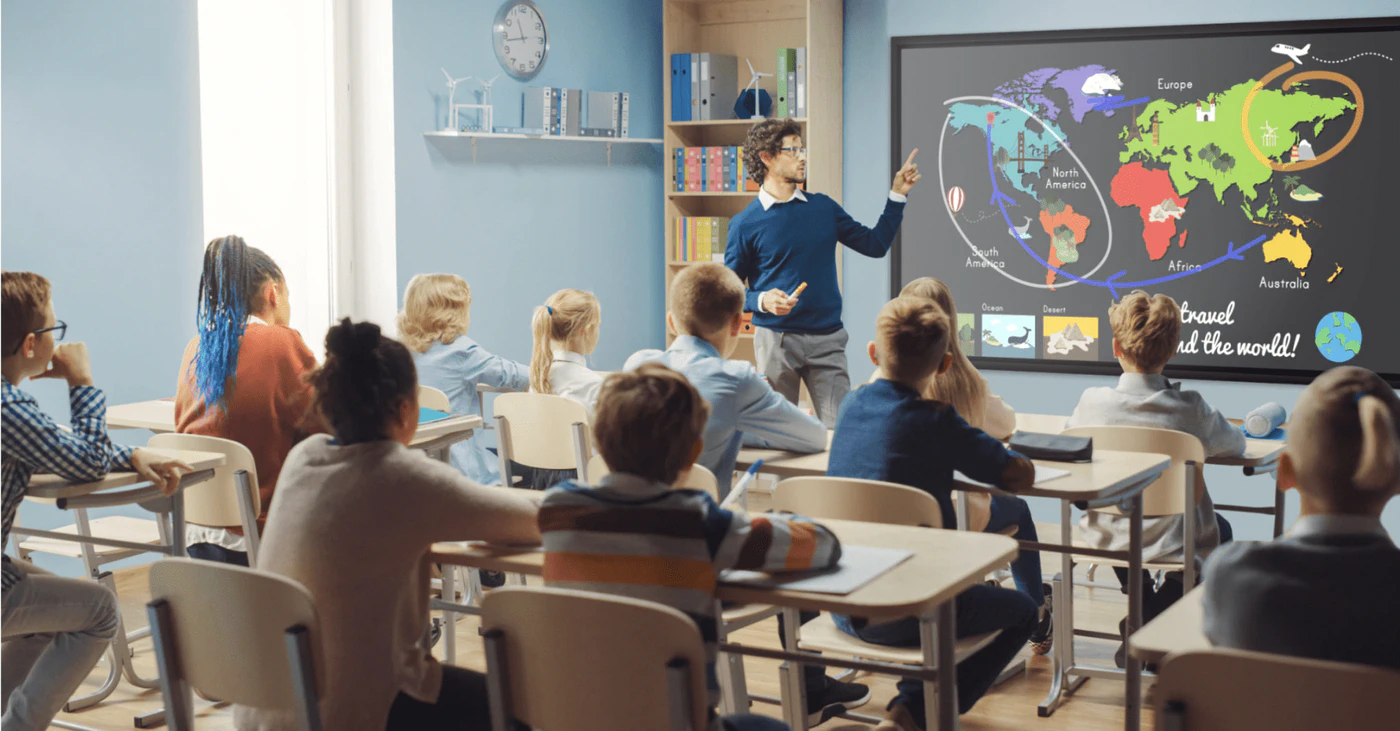 Interactive whiteboards are handy for both online and in-person teaching. They allow you to collaborate, engage, communicate, illustrate critical points, and much more. Unlike traditional whiteboards, interactive whiteboards also allow teachers to embed all types of media—pictures, voice chats, videos, or files onto their board.
Another key feature of smart whiteboards is that they allow presentations to be recorded and retrieved long after the lesson is over. This provides the students with a chance to go through any challenging topics, lessons, and class notes on their own, guaranteeing that they're learning the right information.
Collaboration Tools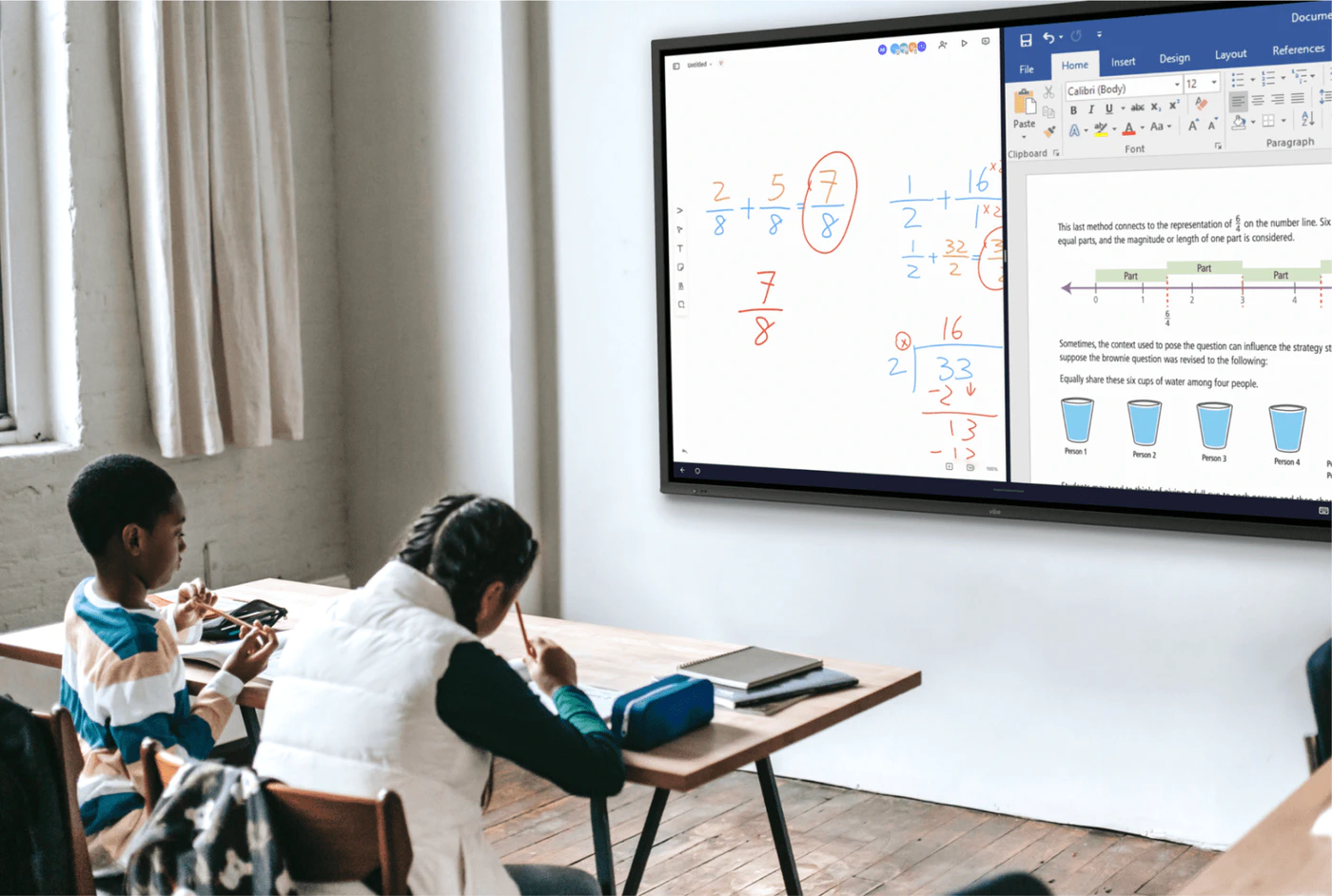 Collaboration tools allow students to be creative, learn from each other, work together on projects, and receive feedback from teachers.
Traditionally, collaboration among students included creating notes or posters of their work together. However, technology now allows students to develop a digital collection of ideas. With software like Vibe Canvas , students can write and draw together on the same page, whether they're in front of an interactive whiteboard or on their own personal devices. This helps students create projects and documents that are fully collaborative and interactive.
Tips to Integrate Technology in Education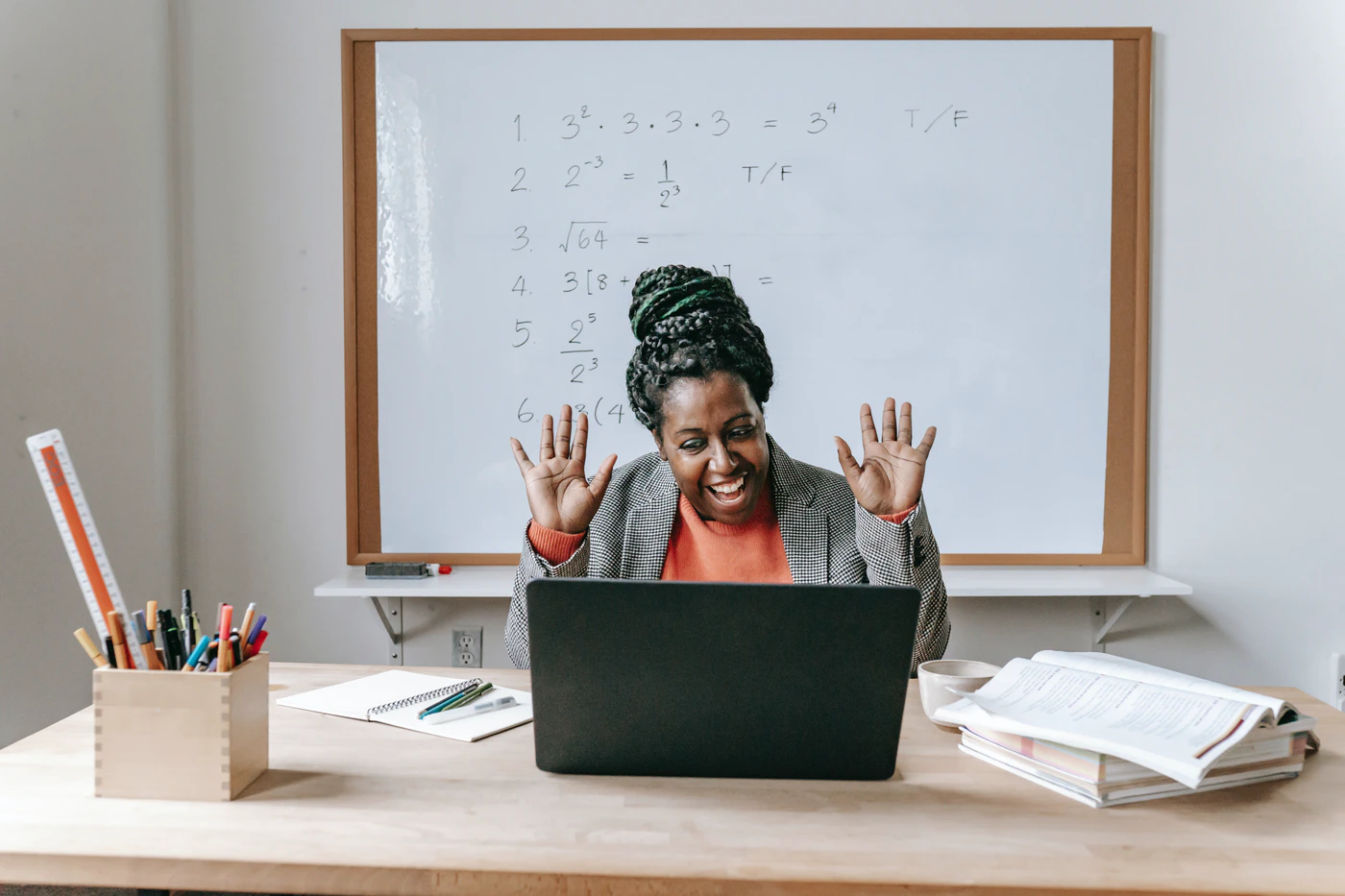 Integrating technology into the classroom may seem daunting for schools. This is largely due to the resources needed. The other main factor to consider before investing in any tech for your students is the age of the students involved.
Integrating technology in the elementary classroom
Many teachers are using technology as a toolto enhance and support learning in early childhood. This entails using tablets, programmable toys, and other kid-friendly tools and resources. Young students can use interactive games built into these tools to reinforce spelling, math, phonetic, and reading skills.
Integrating technology in the middle school classroom
For middle school students, technology can be used for completing and submitting homework, essays, class projects, and more. With a more organized system for submitting student work, teachers can easily modify coursework in accordance with the students' strengths and weaknesses.
Integrating technology in high school classrooms
Technology in high school classrooms can transform how students absorb information and learn. For instance, video conferencing tools provide a practical way for students to conduct virtual meetings with their teachers when in-person classes or check-ins aren't an option. Online storage solutions like Google Drive allow students to share projects with each other, which encourages collaboration and learning outside of the classroom.
By integrating these tools and technologies into their daily curriculum, schools ensure that their students are well prepared not only for future education, but also for the modern workforce.
Learn More about Technology with Vibe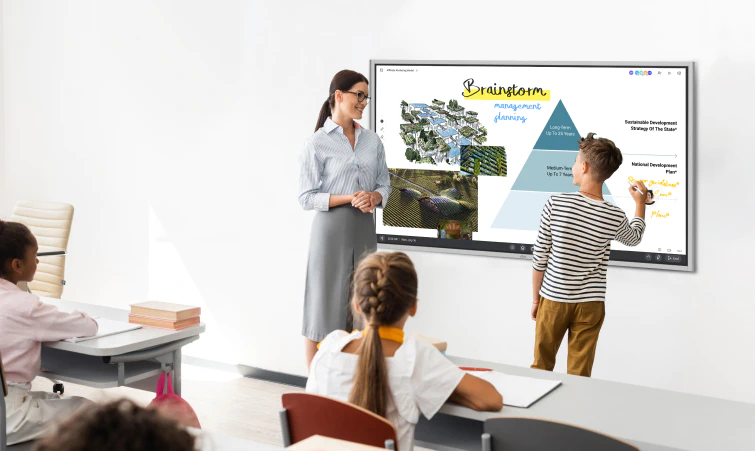 Interactive whiteboards deliver many considerable benefits for both teachers and students. Long gone is the era of a projected presentation being shadowed by a pacing teacher. The Vibe Board puts the display and presentation in the hands of the instructor or teacher without sacrificing audience engagement.
More so, the Vibe Boards can:
Allow students to edit, draw, and write directly on the screen, making it easier for students to interact during a lesson.
Make any lesson highly interactive and get every student involved.
Encourage real-time idea-sharing and collaboration in digital settings and classrooms.
Suits a variety of learning styles. For example, teachers can use videos and PowerPoint presentations on kids who grasp things faster when exposed to visual aids. Alternatively, things like audio and songs can help auditory learners.
Above all, once you invest in a Vibe Board, you send a strong message about your school's commitment to preparing students for the future. Available in both 55″ and 75″ screens, the Vibe Board offers a size to match your specific demands, regardless of the size of your classroom.
Thinking about putting a smart whiteboard in your classroom? Contact the Vibe team today to learn more and request your free demo here!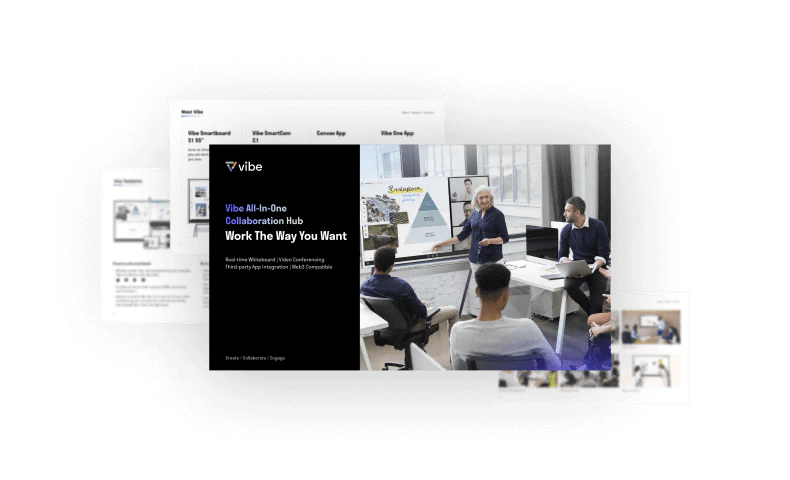 Explore Vibe's All-in-One
Collaboration Hub
FAQs
How does technology in the classroom help students?
Technology helps teachers engage learners at all levels, activate diverse learning styles, and offer exciting, memorable activities. Since students today are already more familiar with technology, leveraging that digital literacy in lessons can be highly successful.
How technology in the classroom prepares students for the future?
The education system is designed to prepare students for the career world. This entails being comfortable with new technology. Learning institutions must therefore stay current with trends. Fortunately, many schools today employ technology such as interactive whiteboards, video conferencing tools, Google, and Microsoft—the same tools used in workplaces.
What technology is currently used in learning?
Nowadays, technology is the main driving force in education. Below are some of the technologies and tools that are changing the classroom:
Interactive whiteboards
Tablets, laptops, and digital pads
Game learning
Virtual reality
Social media and digital learning tools
See how Vibe could help →
Subscribe to get updates on all things at Vibe
Thank you for subscribing Vibe's blog!