How to Use Vibe for Construction Management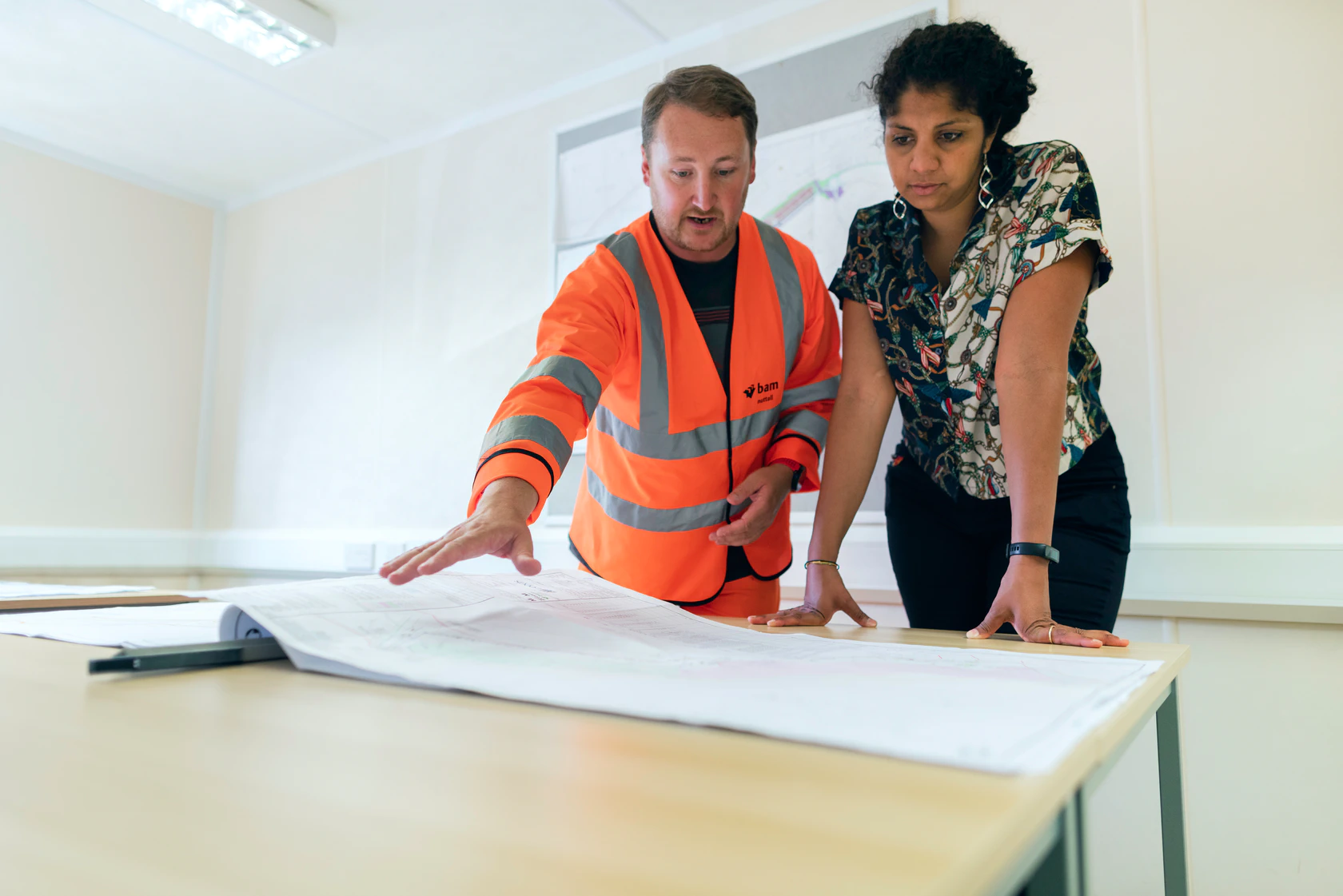 Construction projects of all sizes often involve a lot of people and many moving parts. While construction management has functioned without digital tools for decades, firms and companies are turning to new resources to streamline processes and avoid delays.
From project management to scheduling, planning, and client presentations, there are a lot of reasons to use digital tools in construction management. Two of the biggest benefits are communication and collaboration.
Whether you're exploring new ways to improve in these two areas or seeking a more effective way to make use of your current digital tools, a Vibe Board S1 can help elevate all areas of construction management. Here's a closer look at how Vibe can help you and your team.
Streamlining Construction Project Management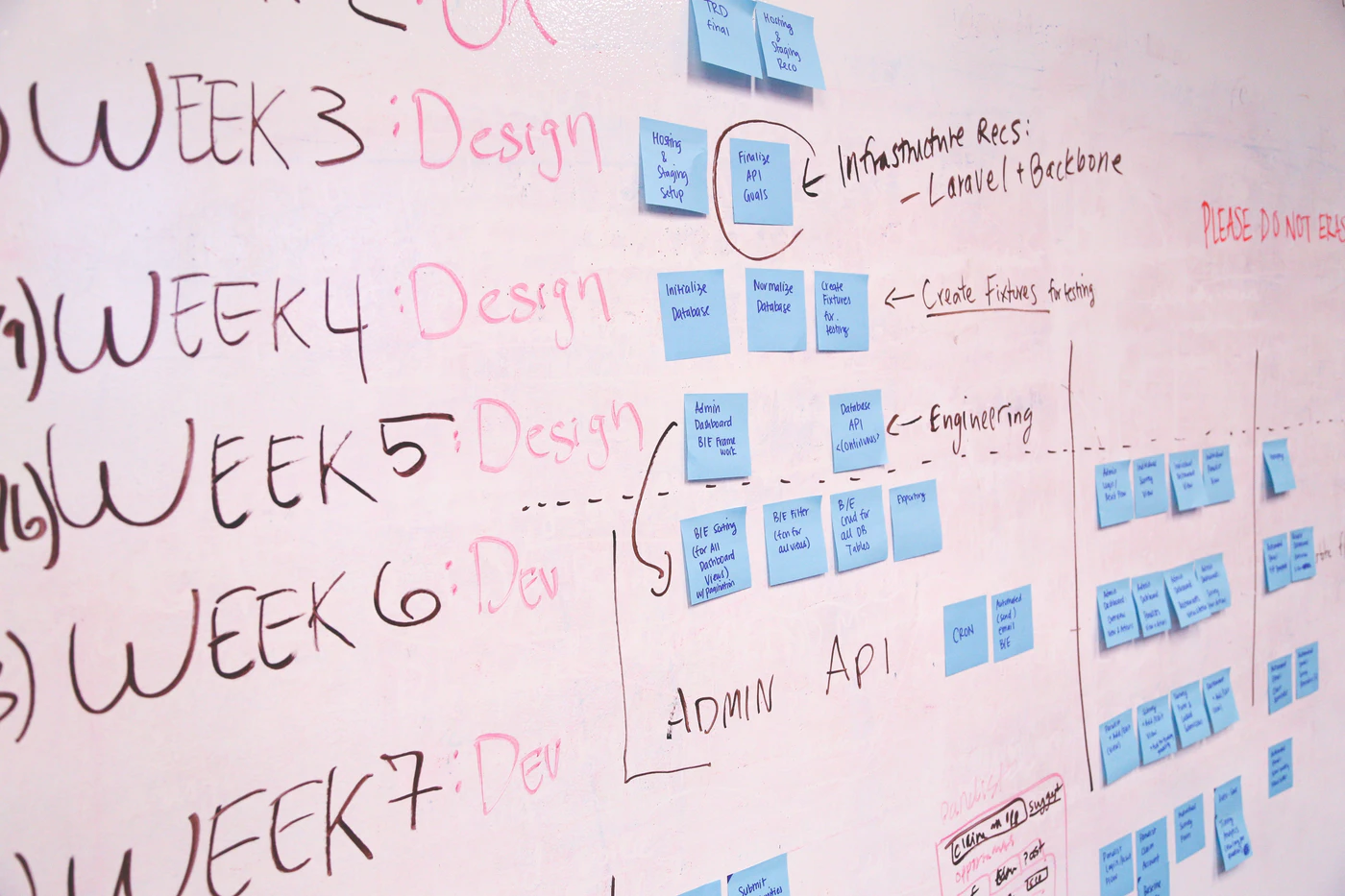 Traditional Project Management on a Whiteboard
Project management is one of the most critical roles in construction management. As soon as the bid has been won, it's time for project managers to get to work. In smaller projects, a construction manager may be responsible for project management. In larger projects, however, a project manager might be responsible for an entire team while also working alongside a construction manager.
Broadly speaking, there are four different phases in the construction project management process . Here are four of the top ways a Vibe Board can help enhance the way teams work together in these phases. 
1. Collaborate Early and Often in Project Initiation
This phase is all about solidifying objectives and determining the feasibility of a project. Since this is such a crucial first step in any project, it's important to make sure everyone is collaborating early and often. The Vibe Canvas is accessible from anywhere and via any device, which means even remote workers can collaborate seamlessly or asynchronously.
Once a project initiation document has been created, you can upload it directly to the Vibe board for team members to annotate and mark up from anywhere. Instead of trading endless emails and piecing together feedback, team members can add questions, highlight areas, and make suggestions all in the same cloud-backed place.
2. Use Templates for Planning Sessions
Don't get caught up in the name of this phase, as some form of planning is always happening throughout the entire duration of a construction project. Early on, though, the focus of planning is on defining a realistic timeline and budget, while also breaking down and categorizing work types. Additionally, teams might also brainstorm potential challenges or risks associated with the project to get ahead on solutions.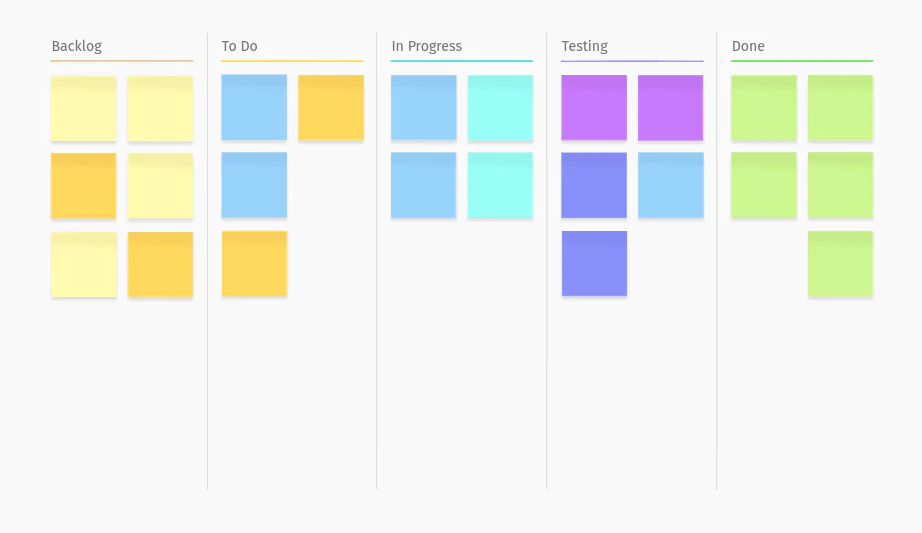 Vibe Kanban Template
Like project initiation, this phase is heavily collaborative. The Vibe Canvas Templates are a great guide for collaborative sessions with options for problem-solving, workflow, and teamwork templates. Templates eliminate the need for extra setup and make things easy for team members who might be a little uncomfortable using a digital tool to brainstorm.
3. Communicate Constantly When Execution Begins
This phase is where the work gets done. In the execution phase, construction managers are responsible for making sure the work gets completed while also monitoring progress and checking for quality control. 
Many construction companies use specific software to stay on top of project management. Since Vibe integrates with a variety of different apps , it's easy to use your favorite tools with the Vibe Board.
For example, if a project manager spots a problem that needs client review, it's easy to upload a document to the Vibe Board to share during a client meeting. Since anyone can access the Vibe Canvas, clients can even annotate documents. Once the meeting wraps up, you can export the board back to your project management software of choice with any new tasks or changes. 
4. Use Brainstorms for Project Reports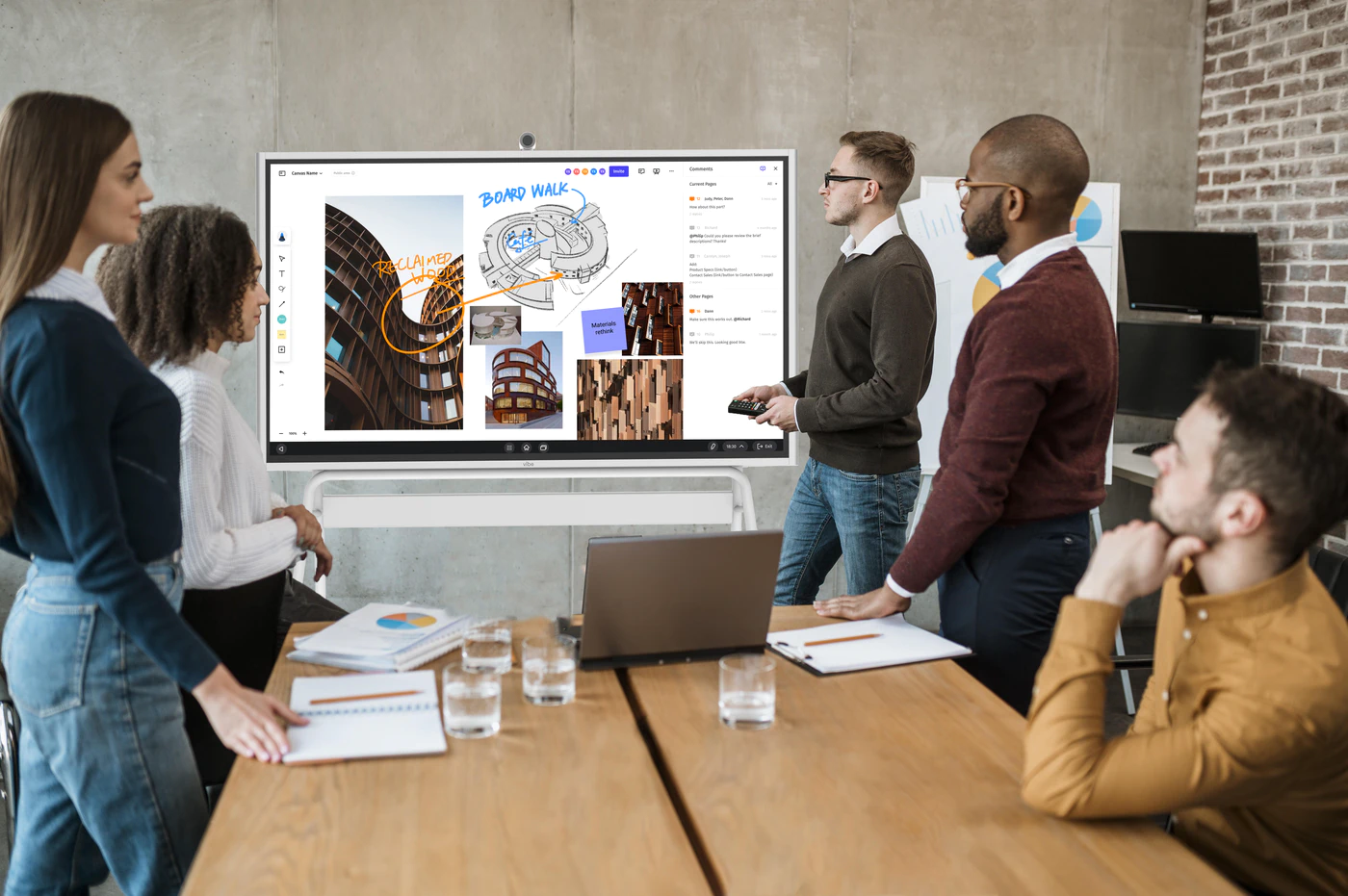 Project Brainstorm on Vibe S1
Once the work is completed, teams must work together to prepare a final cost as well as a project report. The closing phase is especially important for outlining any major challenges, sharing feedback, or reporting on any work that was not completed. 
A pre-presentation brainstorming session can be really effective for getting valuable insight and perspective from different team members to complete the project report. Once everything is combined into a document, presenting with the Vibe Board means you can actively engage your client during the presentation.  
The Best Scheduling Methods to Use with Vibe
Construction scheduling is one of the most difficult aspects of any project simply because it involves so many details. Not all companies use the same method for construction scheduling. In fact, there are many different construction scheduling methods , and they each have their own pros and cons. Here's a high-level overview of the most common visual methods.
1. Critical Path Method
This popular, visual scheduling method works around the framework that the path to completing a project is contingent on a clearly defined set of constraints. For example, a team could diagram all of the major milestones needed to complete a certain type of work, while also adding additional steps that are critical to the completion of each milestone.
2. Program Evaluation and Review Technique
PERT takes a more sequential approach to how different types of work get completed. This method can be effective when hard deadlines are known, as they provide a starting point for teams to work backward from completion to square one within a set timeframe. Similar to the Critical Path Method, this is a visual method that is most effective when multiple collaborators work to diagram different workflows.
3. Quantitative Scheduling
This is another visual scheduling method used to clearly display where certain materials are needed at different times during the timeline of a project. Depending on the organization, the visualization of this method can take different forms. Some companies prefer bar charts to represent where materials are needed most, while others prefer roadmap style charts to see the depth of where materials need to be distributed throughout a project.
4. Gantt Charts
While Gantt charts are not exclusive to the construction industry, they are widely used in scheduling. This method is effective for organizations and clients who like the ability to see everything long term as well as the individual pieces, too. Depending on how you organize your Gantt chart, you might consider color coding different phases of a project or using subgroups to symbols to note major milestones. 
All of these methods are highly visual, which means the Vibe Board is a great tool for multiple contributors to collaborate at once. Features such as an endless canvas mean you'll never run out of space for even the most complex projects. Vibe Canvas Templates are also a perfect place to get started with a scheduling session.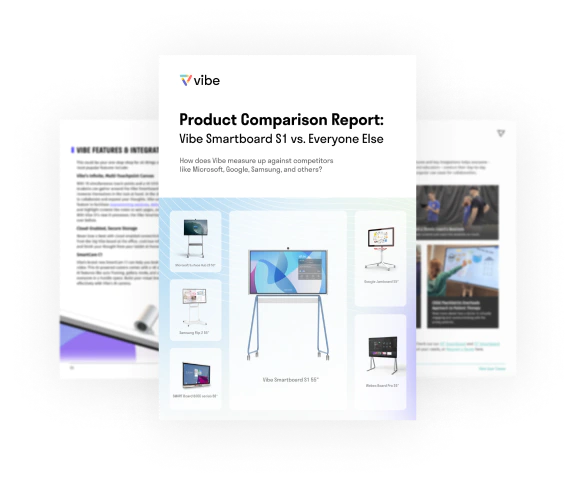 See How Vibe Stacks Up
Against Everyone Else
Keeping Everyone Connected During the Planning and Modeling Process of Construction Management
Building and creating models and plans is an essential part of construction management, but this process also requires significant collaboration and attention to detail.
Building information modeling is a process many construction professionals are turning to meeting the demands for more efficient construction. Today, many construction companies use BIM software to develop interactive models in collaboration with architects, engineers, subcontractors, owners, and other construction team members. 
While these digital tools are important to construction companies, they are most effective when everyone can easily communicate and collaborate throughout the entire process. Lengthy email chains and even hybrid work schedules can result in costly mistakes if key individuals are left out of the loop.
Vibe integrates with construction collaboration software such as Bluebeam. Using a Vibe Board is a great way for teams who are in person and remote to collaborate and communicate seamlessly in critical workflows such as the QA/QC process .  
Here's an example of how one construction management company uses their Vibe Board to elevate team collaboration in the modeling phase.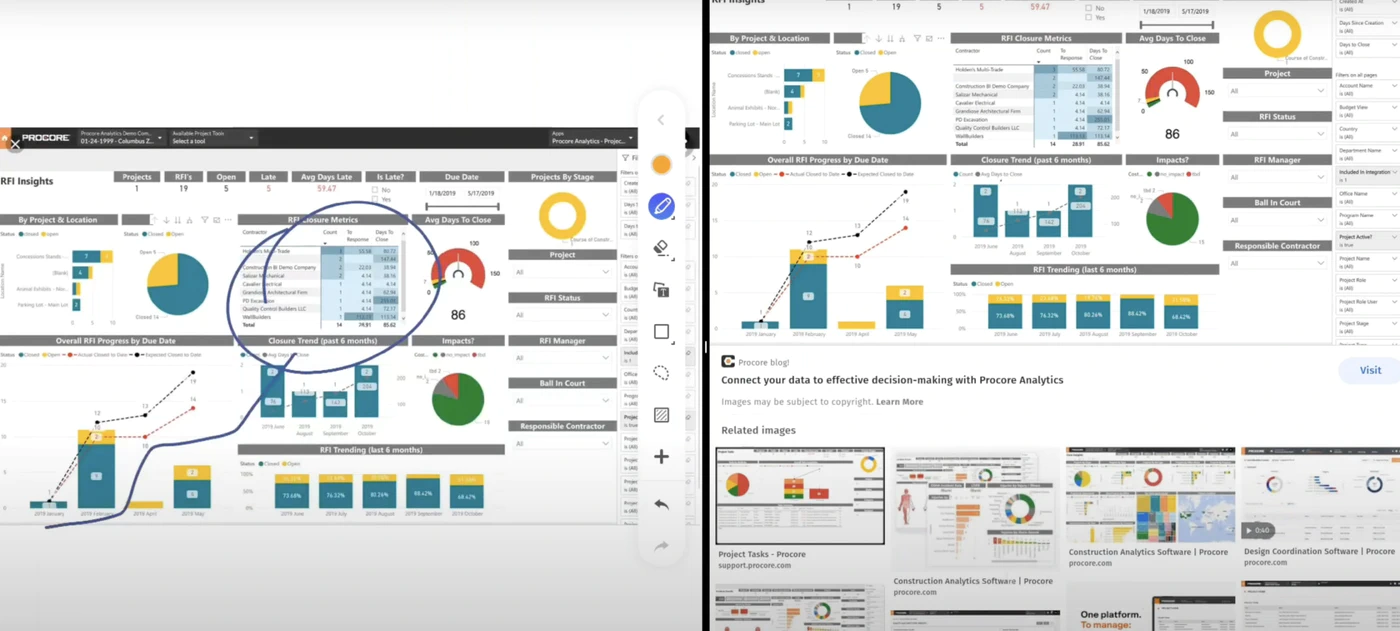 Construction Management on a Vibe Board
"We use Procore BIM for 3D modeling, so we can cast the model on our tablet to the Vibe board," said Jonathan Wong, a Planner/Project Manager for Smith Bros. & Wilson, Ltd. "As a group, you can see it all together and annotate before moving on. It just flows. There's no, 'Hold on, let me take a picture,' or 'Let me save the picture and annotate it.' It's very fluid."
See how Vibe could help →
Subscribe to get updates on all things at Vibe
Thank you for subscribing Vibe's blog!