Team Communication Best Practices for Hybrid Work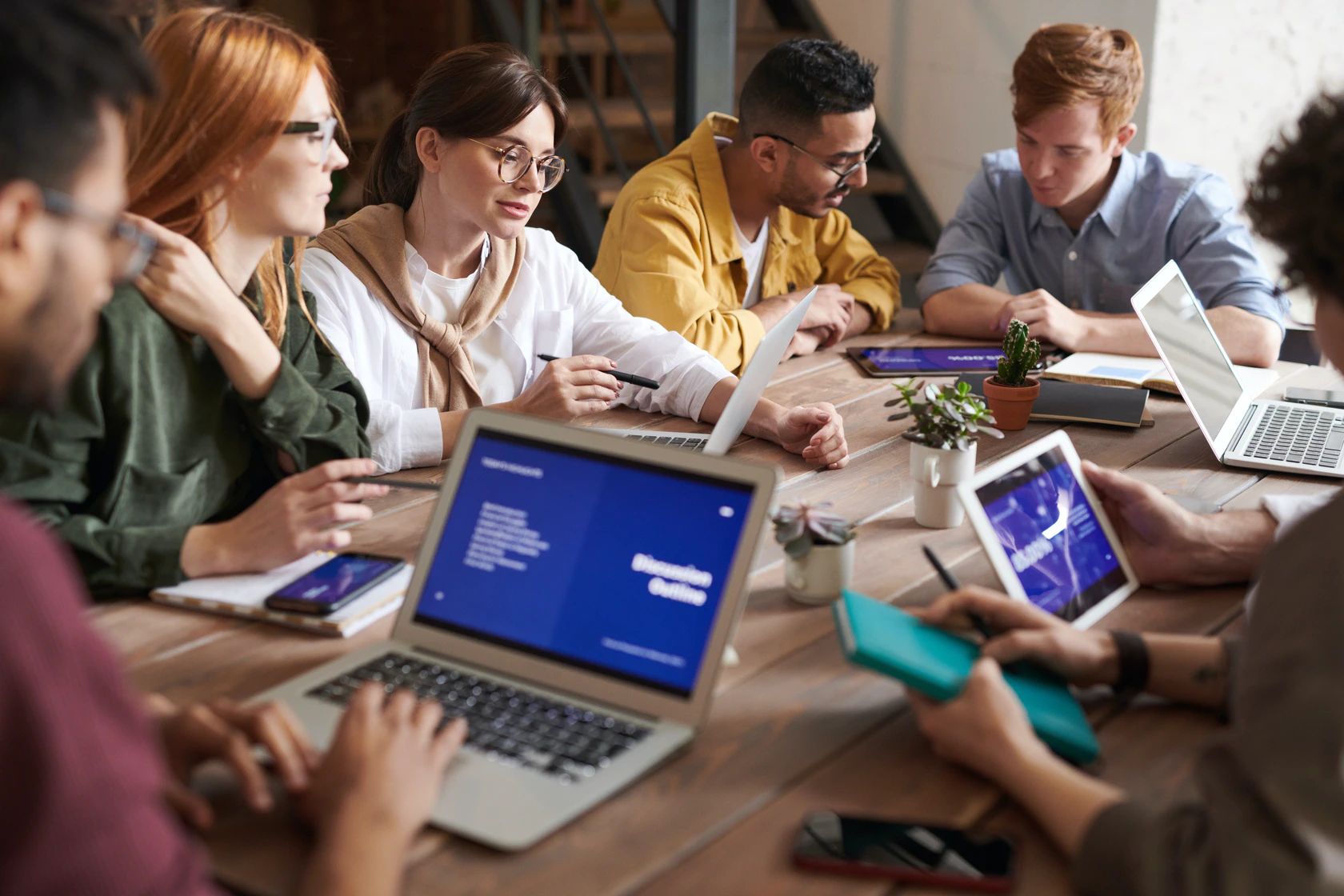 Communication breakdown is all too common when it comes to hybrid work. It's nothing to feel bad about—we've adjusted to a new way of work, but we haven't quite adjusted to the new way of team communication that comes with it—at least not yet.
The good news is that there are plenty of ideas floating around for communicating more effectively across a hybrid team. Even better news—we've collected some of our favorites here for easy reference.
In this blog, we'll identify the most common communication gaps that arise in a hybrid work setting, and the easiest solutions to add to your toolkit to help remedy them. Let's get into it!
Different Day, Different Desk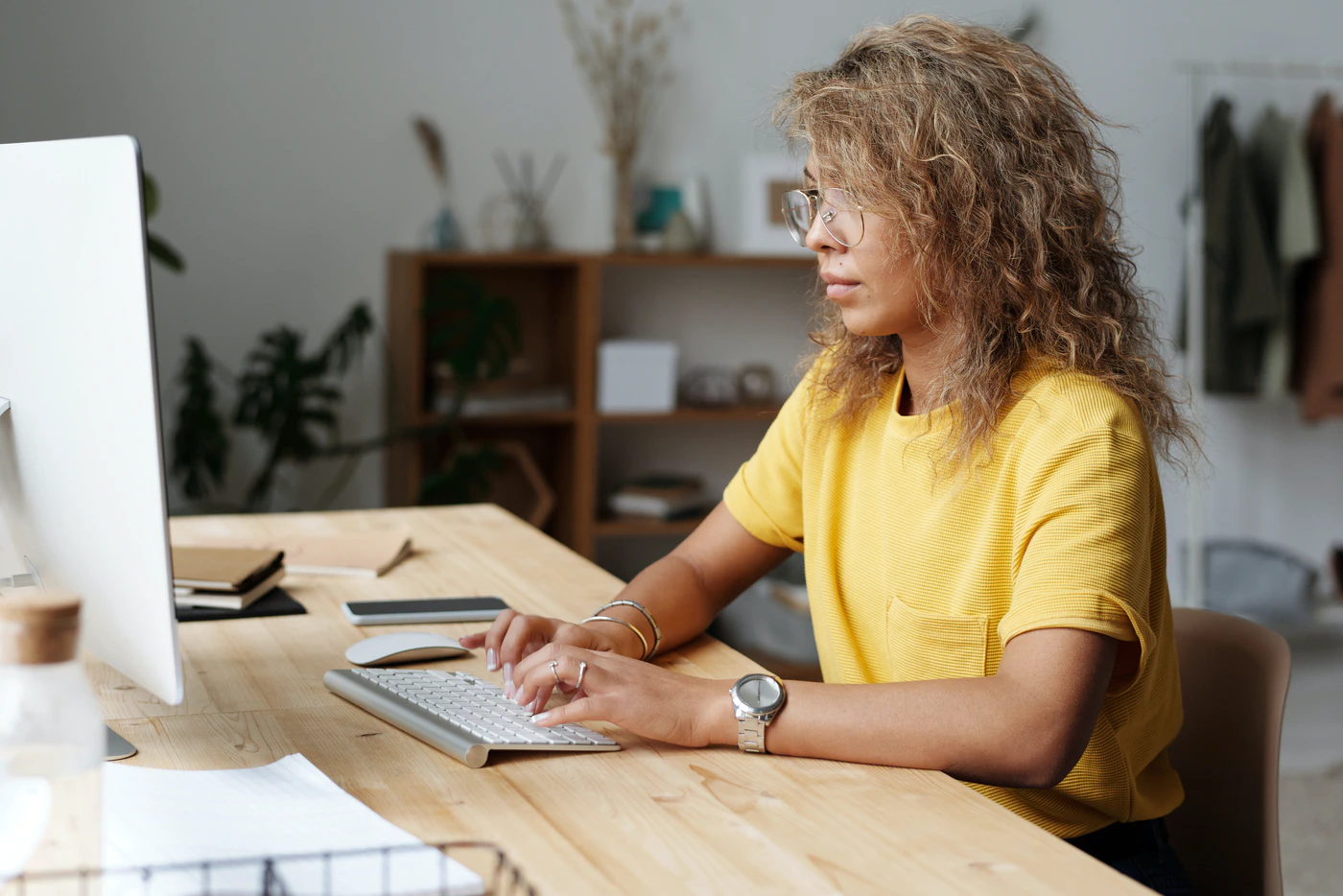 With a hybrid schedule, your work week is divided between the office and wherever else you work best, whether that's a home office, a coffee shop, or your living room. Whether your days in the office are scheduled or more spontaneous, there's likely been a time where you or a teammate forgot something at home, causing a scramble as you try to make up for lost materials before a presentation or meeting. Maybe there's been a time where you left the office in a rush and left some papers (or worse, forgot to save and share what you were working on at your work computer)—meaning tomorrow's workday is already interrupted, since you don't have access to the right files or paperwork at home. Overall, working with two desks means working around some inherent disorganization, confusion, and frankly unneeded stress.
The solution? Lean into cloud-based software. Working in the cloud keeps your various set-ups connected, so you can easily work across devices as you transition between workspaces. If you keep forgetting to email yourself a Microsoft Word document, consider using a cloud-based alternative like Google Docs. Or, see if the software you know and love offers an online version, such as Microsoft's Office 365. Investing in cloud-based collaboration software can take your team to the next level, but more on that later…
Out of the Loop
The one thing that the traditional office excelled at was spontaneous conversations. Bumping into a coworker in the hall, chatting by the water cooler, even small talk before a meeting were a small but mighty part of company culture. These impromptu conversations built work relationships, friendships, and ideas more readily. In a hybrid work model, these scenarios can only happen so often—or not at all, for the full-time remote workers in your team. Instead, it's more likely that every conversation happens within a strictly scheduled meeting time. In fact, Zoom calls or other virtual gatherings have a tendency to jump right into the meeting, skipping small talk altogether. As this Forbes article puts it, remote and hybrid work are a little too effective at reducing workdays to transactional communications. 
There are a few solutions you can utilize here. First, have your team set up more regular check-ins—for either formal or informal chats. Scheduling time to meet with your team outside of a structured meeting invites more casual conversations and helps keep everyone connected. Another approach is to make room for small talk before starting a meeting—adding in more ice-breakers, stories from everyone's weekends, or quick games can not only get energy levels back up, but help everyone feel more comfortable, connected, and engaged for the meeting ahead. Or, add some check-ins at the end of the meeting—give props to a good presentation and send your team off on a good note!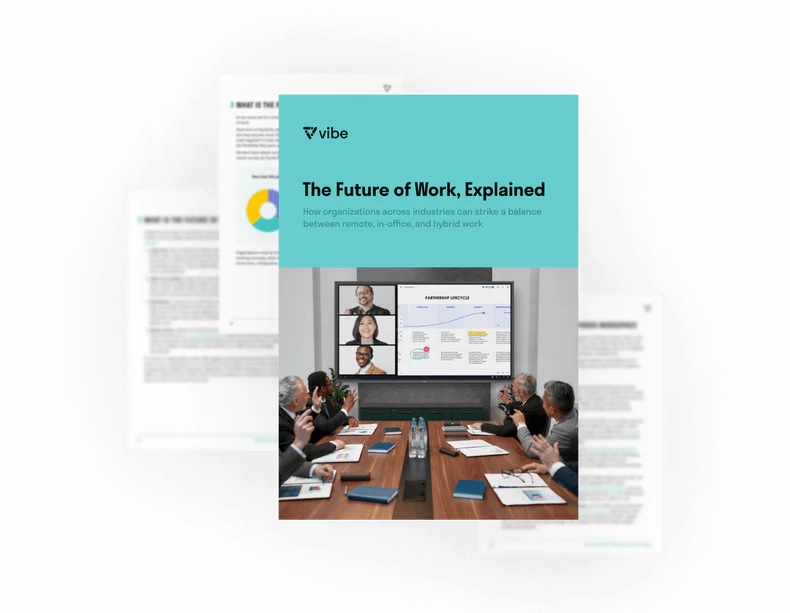 Download Our New E-book
The Future of Work, Explained
Playing Phone Tag
For some workers, one of the biggest draws to hybrid work has been the independent nature of it all. You can decide where you work, how you work, what you wear to work, and maybe even when you work.
However, this freedom can cause some complications as well. With everyone working more independently than before, many workers are feeling a bit more detached from their team, or even the company at large.
One of the biggest culprits? Asynchronous communication. With more solo work styles, suddenly communication differences—tone differences over email, how quickly someone responds to a message or call—can start to block productivity. As collaborative work jumps between in-person conversation to reply-all emails and shared documents, teammates can feel disconnected from things as simple as project status or what tasks are ahead of them. Without clear direct and instant communication, work gets ambiguous—fast.
The best way to overcome these communication gaps is to invest in real-time collaboration tools. This can look different for every team and organization. It's all about keeping track of projects in one centralized spot. It can include note-taking applications (think Notion or Evernote), using meeting templates, organizational software and Kanban boards, and–most importantly—tools built for quick communication, such as Slack, Microsoft Teams, and Zoom. With the right software, sharing documents, jumping into quick huddles, and instant messaging is easy and natural for the whole team.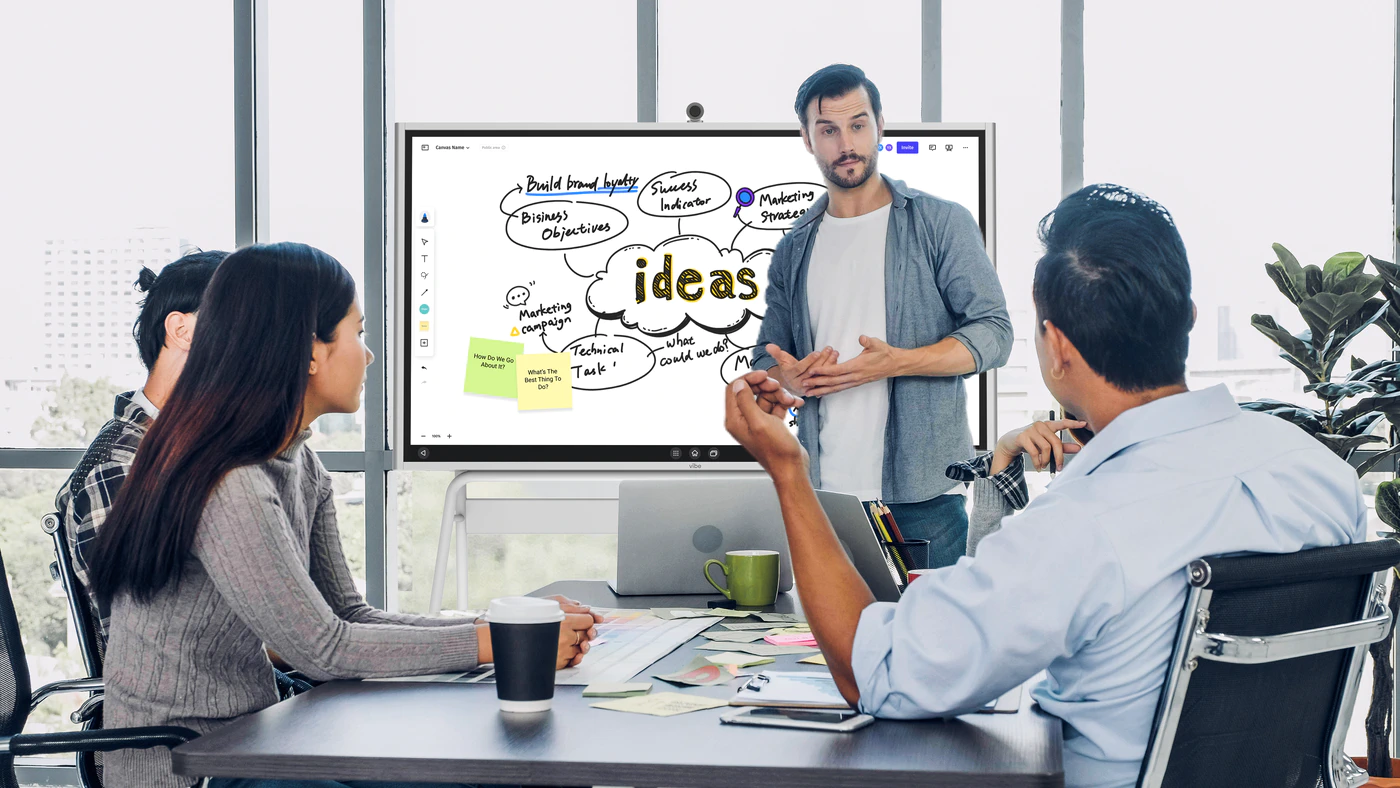 team collaboration with Vibe
Zoom Gloom
As we've mentioned previously , body language is a critical component in human communication. Research has found that small visual cues—things like eye contact, head nods, and posture—can determine how you come across in a meeting. In fact, according to this Forbes article , nonverbal cues are four times more likely than words to influence people's perceptions of you.
Now try fitting that all on a computer screen. Physical cues can be impossible to grasp, and technical difficulties like glitching video, delayed audio, or poor Wi-Fi connection all disrupt natural conversation even more. Here's the thing: these small changes add up. As you've probably noticed, a day full of virtual meetings can come with a feeling of dread, too. It's exhausting to try and overcome these communication difficulties again and again, all while slouching over your desk. Zoom Gloom is real—but so are its solutions.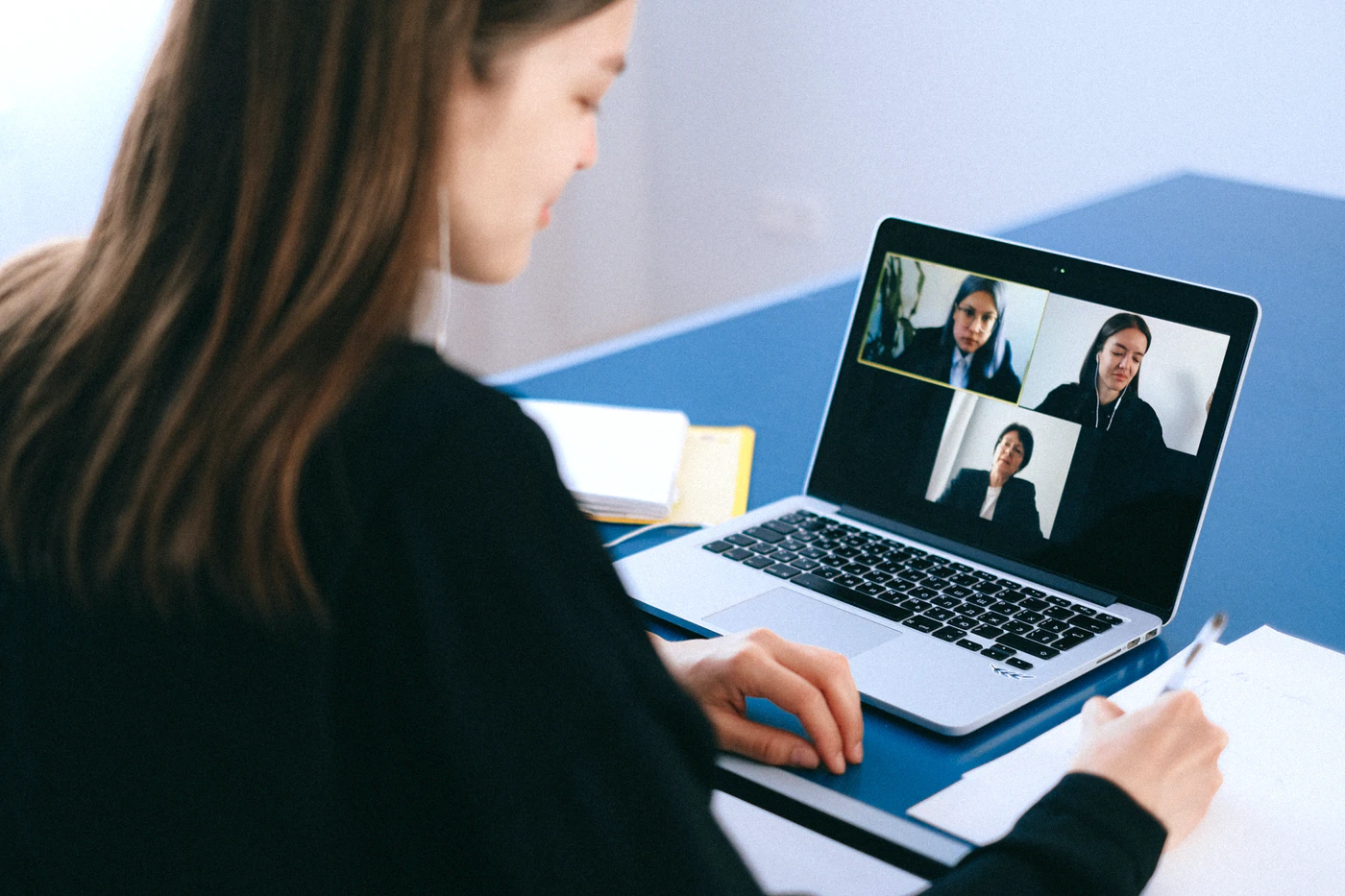 Zoom fatigue
The best way to rid yourself of Zoom Gloom is to make meetings engaging and exciting in whatever way you can. Tools that bring back the synchronicity of in-person meetings to your hybrid work are key—as are tools that keep up the new-normal of a hybrid worklife. Now is the perfect time to lean into those collaboration tools we talked about, or go one step further.
With a Vibe Smart Whiteboard, you can break up the monotony of sitting in front of your screen all day with the tap of a finger. Not only does a smartboard immediately modernize your office, it also invites better collaboration and encourages productivity. In fact, one Harvard Business Review survey found that 85% of employees feel that being confident in their technology allows them to excel at work. With Canvas, Vibe's online whiteboard app, you and your team can write, draw, brainstorm, and ideate together in real-time—whether you're all in the office, at home, or a mix of the two.
Mind the Gap
In fact, when thinking about all the communication gaps we've discussed so far, it's clear that a collaborative tool like the Vibe Smart Whiteboard and Canvas app checks all the boxes.
Jumping from desk to desk? Since everything you create on Canvas is automatically saved in the cloud, you can take your work with you, whether you're in the office, at home, or on the go. You can access your Canvas from your phone, tablet, or computer (and, of course, your Vibe Smart Whiteboard) so your ideas can move with you.
Feeling out of the loop? To keep transactional conversations in the past, you can bring in videos and games to your team meetings with Vibe Smart Whiteboard's third-party app integrations , or even use a Canvas Game Template for quick and easy fun. Or, find instant communication with Vibe's other supported integrations, like Slack, Evernote, Trulio, Zoom, Teams, DropBox, or OneDrive.
Can't get a hold of your coworker? Vibe is all about finding synchronicity in unlikely places. Work simultaneously—or hours apart—on the same Canvas. Record your Canvas meeting and instantly share it with your team for any absent attendees. And catching Zoom Gloom is far more difficult when you're out of your chair, sketching out notes and collaborating in real-time alongside both your in-person and remote colleagues at your Vibe Smart Whiteboard.
Perfecting Hybrid Team Communication
Finding the right groove for hybrid team communication should be one of your top priorities—but it should also be easy. That's why we're a big fan of all-in-one collaboration hubs that help you with the heavy lifting.
Interested to see how other hybrid teams are getting it done with Vibe? Check out our collection of customer case studies here to learn more about adding a Vibe Smart Whiteboard to your hybrid toolkit.
Want to see Vibe in action? Check out a demo of our new Vibe S1 huddle room system .
See how Vibe could help →
Subscribe to get updates on all things at Vibe
Thank you for subscribing Vibe's blog!