The Step-by-Step Guide to Hosting a Great Webinar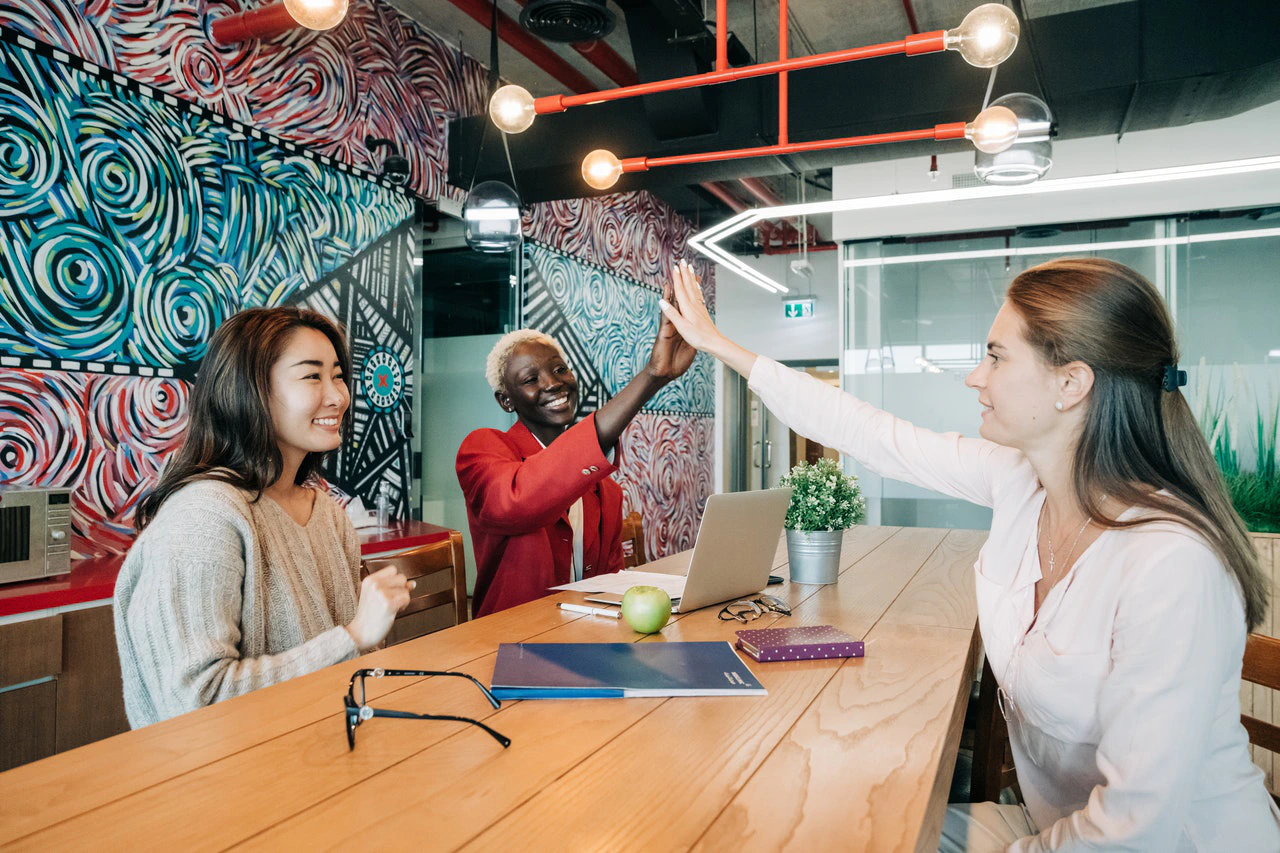 In recent years, webinars have grown in popularity for lead nurturing and conversion. In fact, 73% of B2B marketers say that hosting a webinar is the best way to generate high-quality leads. Additionally, this form of marketing is associated with greater engagement, loyalty, and brand authority. 
It's no wonder that the majority of marketers want to host more webinars. If you're planning to host your first webinar, you've landed in just the right place. We'll walk you through the benefits you can expect to achieve and provide you with a step-by-step guide to getting started. 
The top benefits of webinar marketing
Online webinars are a popular way to interact with your target market and highlight your company's expertise. While hosting a webinar may appear intimidating, you actually don't need many items to get started. Most webinars will only require:
A webinar platform
Computer
Internet
Webcam
Audio input
Content
Presenters
You might be wondering what kind of payoff your company can expect to achieve from webinars. We've compiled some of the top benefits of webinar marketing below.
Related: Lead Meetings With Confidence Using the Ultimate Conference Room Checklist
Evergreen content
We all know how important content marketing is for attracting new leads, nurturing existing contacts, and engaging with current customers. The content you create for your webinar can later be repurposed into new material. Here are a few ways businesses reformat webinar material into other pieces of content:
YouTube videos
Instagram and Facebook stories
Blog posts
Long-form guides
Training for customers and employees
Presentations at conferences, expos, and other events
If you've ever wanted to expand the power of your content marketing, webinars are a great way to do so!
Lead and customer insights
Customer insights are one of the most valuable types of data for companies. With direct insights from leads and customers, you can better build and refine your customer experience. Webinars can be used to gauge how your target audience feels about a topic and their level of interest in your product or service. 
Consider the type of metrics you'd like to track. For example, you may want to follow the lifecycle of a lead after a webinar to determine if the content helped increase conversion rates. Tracking metrics within your webinar platform, alongside your email marketing, social media, and website analytics can help you better understand your audience. 
Better, more nurtured leads
Who doesn't want a more engaged audience? With webinars, you can generate higher-quality leads and interact with attendees in real-time. As a result, you'll not only build your email list but also add highly nurtured leads to your funnel. 
Generally speaking, by the time a lead decides to register for a webinar, they're at a later stage in the funnel. These leads have, at the very least, identified their problem or opportunity. They've done a bit of research into how to solve it. Now, they're after more personalized information to help make their decision. That's a fantastic place for your company to come in and showcase your expertise.
73%

Percent of B2B marketers who say webinars are the best way to generate high-quality leads.
Greater brand authority
With each webinar, you'll connect with a new audience of leads. These interactive marketing events allow you to highlight the very best of your brand. Look at webinars as an opportunity to capitalize on your brand authority. What are the things your organization does best? Lean into those areas of expertise when selecting your topics. The more you can connect them to emerging trends and industry developments, the better. 
You may also want to sync up with partners for webinars. Find topics that you can both equally contribute to. By co-hosting, you can expand the reach and size of your audience. 
SEO-friendly content
We all know video has emerged as the top type of content online. Search engines love websites that leverage this content. You can use the video clips from your webinars to improve your SEO performance. Don't forget to add clips to video-sharing sites and partner pages where appropriate to improve your backlink portfolio.
Transcripts from your webinars can be used to generate fresh material for your website. Some experts estimate that webinars can create around 10,000 words of new content for your website .

A good webinar offers valuable information and solutions to your potential customers.
How to plan your webinar
Ready to host your first webinar? Follow these eight steps to ensure your first webinar is a success.
Select your webinar platform
Choose your topic
Find a convenient date and time
Plan and organize your content
Practice, practice, practice
Set yourself up for success
Connect with attendees post-webinar
Take stock and refine your strategy
Let's take a closer look at each step to get you ready.
1. Select your webinar platform
If you don't have a webinar platform , start here. These days, there are a number of options on the market. To narrow down the selection, consider the following factors:
Target audience: Do you know the demographics of your target audience? What features will they expect from the webinar experience? Be sure to reflect on the number of attendees. Your platform should be able to accommodate all of your guests.
Budget: Understand the complete cost of your platform. Does it vary based on the number of attendees? How many seats will your company have?
Ease of use: This factor can't be overstated. If your platform is hard for your team to use, it'll be just as difficult (or not more) for your attendees.
Key features: What features does your team need? This might include recording to the cloud, engagement tools, and multi-streaming capabilities.
Security: Your data should be encrypted with a secure log-in. Double-check that no data is shared with a third party.
Registration and ticketing: You want to be able to create a branded experience from start to finish. Look for a platform that offers integrated registration and ticketing. A check-in option can help to further streamline things. If you're planning to host paid events, don't forget to offer multiple payment options.
2. Choose your topic
Once you select your platform, it's time to decide what you'll talk about and who will present that information. The topic should be something that brings value to your audience. That means avoiding sales-focused topics in most cases. 
Structure your topics around your buyer's needs and challenges. Consider meeting with your sales team and uncovering common pain points or obstacles. You can also meet with your account management representatives to better understand questions customers have about getting the highest ROI from your product or service.
You can't neglect to consider your presenters as well. Your speakers should feel confident speaking about the topic at hand, fielding questions, and sharing their own expertise. 
3. Find a date and time
Choosing the right date and time is essential to driving registrations and attendance. According to ON24, Wednesdays and Thursdays are the best days for webinars . The most popular times are 10 and 11 AM. Just be sure that 10 and 11 AM in your time zone isn't too early or late for attendees in other time zones. 
4. Plan and organize your content
Let the work begin! Ideally, you'll have all of your content ready before you start promoting your webinar. Some of the content you'll need will depend on the webinar itself. At the minimum, you can expect to prepare the following:
A script: Make sure your speakers know what they want to say and when they want to say it. You don't have to write it word-for-word, but you should have enough information for a substitute presenter to follow along if needed.
Slide deck: Gather all of your slides for your webinar presentation . Be sure it reflects your brand. You'll want to include images, statistics, polls, and other pieces of data on the slides.
Bios: Create short, informative bios for your presenters. Include their expertise on the topic.
Registration page: This page is so important to attracting and converting leads! Include information about the event, its value, the date and time of the webinar, and your presenters.
Email content: Build out a step-by-step email marketing campaign. You'll need both lead generation and nurturing campaigns for best results. Include follow-up emails post-event to share recordings and thank attendees.
Social media: Build out your social media calendar for the event. Include relevant hashtags and thank partners where applicable.
Once you've planned your material, be sure to build out your promotion calendar. That way, you can syndicate which piece of content comes out when. You'll want to fully ramp up promotion about a week before the event. Don't forget the day-of registration is common, so be sure to promote the day of.
Related: Got a Pitching Coming Up? Engage Your Audience with These Easy Tips
5. Practice, practice, practice
Do a complete run-through from the top at least once. Practice more than your script. Make sure your audio and visual materials are ready to go . Take a look at the background to avoid any distractions. Include other team members to sit in as the audience so they can offer their feedback and suggestions.
6. Set yourself up for success
Time to host! Prepare to log in early so you can make any last-minute tweaks. You'll want to let attendees in a couple of minutes early if possible. Just be sure to have everyone join in attendee mode, so there isn't a lot of feedback. Start on time to keep your audience engaged. Explain when you'll be taking questions and answers so the flow isn't disrupted.
7. Connect with attendees after the webinar
Webinars are a great way to build your list. Nurture your new connections post-event through follow-up emails. You can include a thank you for attending, the recording, and supplemental content on the topic. Send out a survey to get feedback and gauge performance. 
You'll also want to follow up with registrants who didn't attend. You can send a link to the recording as well and then drop them into a longer, nurturing email funnel. 
8. Take stock and refine your strategy
Now it's time to track your results! Take note of how many registrants you had vs. attendees, source of registrations, duration of stay for attendees, and the results of your survey.
Want to make your webinar even more engaging? Include Vibe's interactive whiteboard in your next webinar. Your audience can easily collaborate with each other, conceptualize, and design right on the canvas. For a closer look at how Vibe can help boost your webinar marketing, reach out to us today for a free demo or attend one of our own upcoming webinars .
---
Vibe offers a collaborative solution combining an interactive digital whiteboard and innovative smart software. Increase engagement and efficiency at your brainstorming sessions, virtual training, and classroom sessions by integrating your favorite applications with video conferencing and an infinite, mess-free writing canvas. Collaborate today with Vibe.
Looking for the latest in interactive whiteboard technology? Check out Vibe today!
See how Vibe could help →
Subscribe to get updates on all things at Vibe
Thank you for subscribing Vibe's blog!