How to Set Up Video Conferencing for Any Room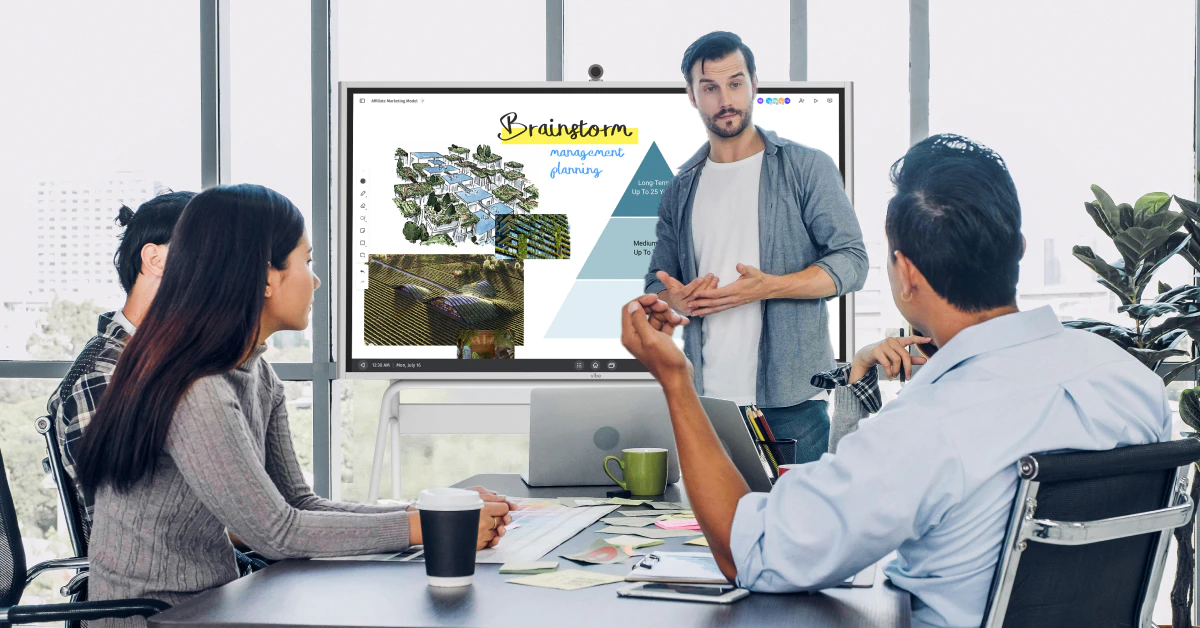 In the past few years, remote and hybrid work environments have become increasingly popular. The pandemic has only accelerated this trend, leading to many businesses proactively looking for the best video conferencing solution to support these innovative working ways. To do this, businesses must find the right hybrid or remote solutions for their teams—and quickly master video conference set-up.
Whether you're stationed at home or in the office, this blog is the definitive reference to learn how to do video conferencing from any room, with insider tips on the software and hardware required for successful online sessions.
With the right video conferencing set-up, you can organize effective teleconferences,ensure discussions stay on-topic and away from technical problems, and more. Learn all you need to know from this video conferencing set-up guide.
The Importance of Great Video Conference Set-Up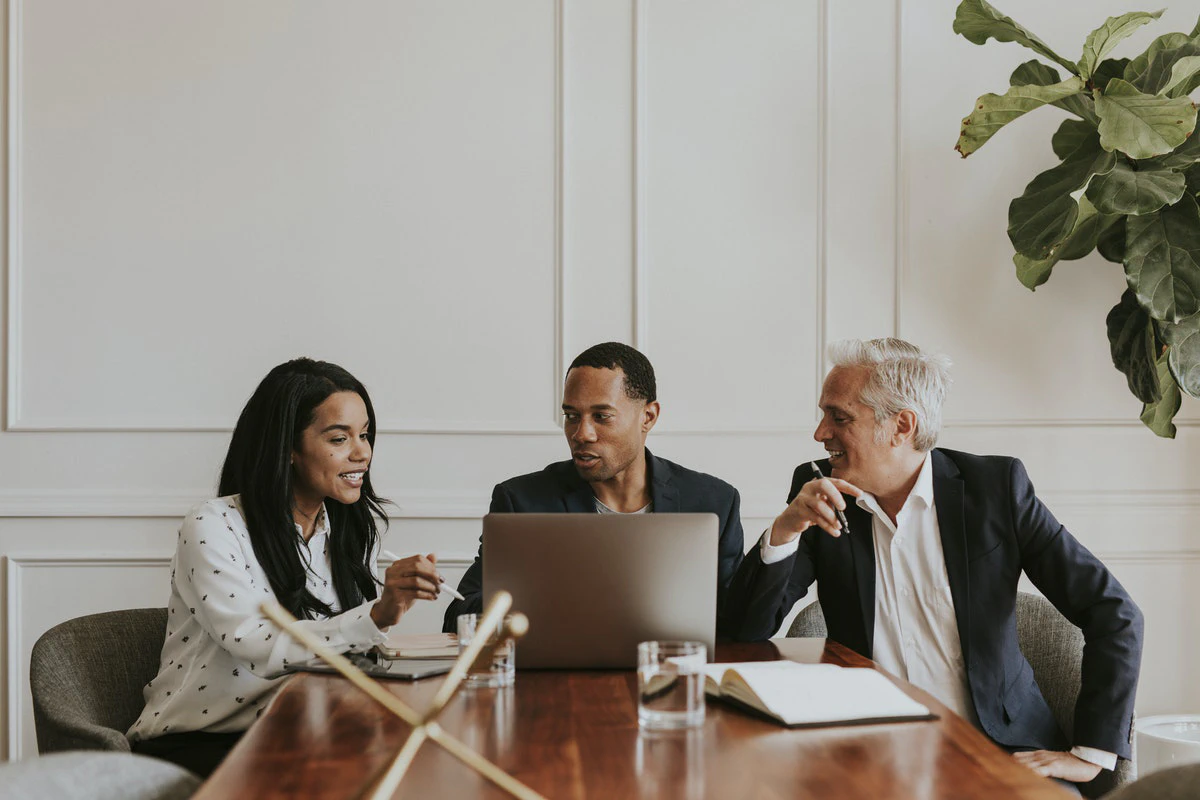 Individuals working online, the rise of rapid connectivity, and the internationalization of enterprises are just a few examples of how technological developments have impacted our work. Establishing and keeping quality relationships and partnerships with vendors, team members, shareholders, and consumers is crucial for contemporary, productive companies to expand and go worldwide. Video conferencing increases output, saves time, lowers travel costs, and fosters collaboration in general. The value of video conferencing is its capacity to enable all of these advantages without requiring continuous face-to-face interaction.
Features of an Effective Video Conference Set-Up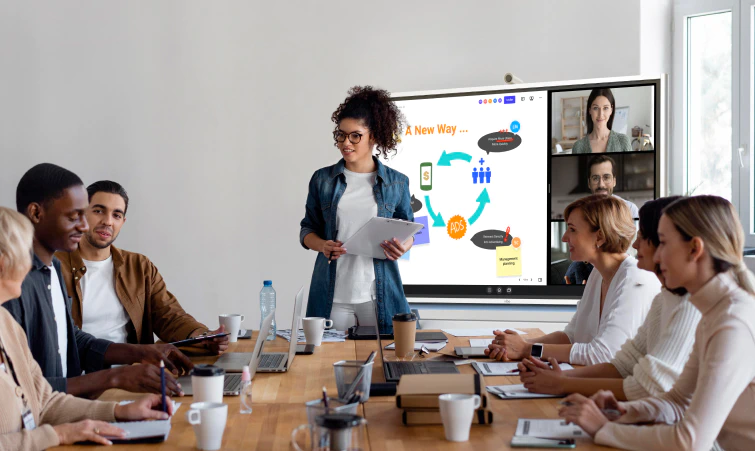 The following are the necessary aspects businesses need to make the most of their video conferences.
High-Definition Video
HD quality conferencing produces a more realistic feel, which fosters trust among colleagues and creates a more interactive work workplace culture. It can be impossible to communicate effectively with your colleagues if you can't see them clearly—those crucial non-vebal cues can be totally lost without clear and steady video quality. Additionally, it's essential for client-facing video conferences like sales pitches and presentations.
Options for Integrated Audio
It should be possible for your clients to connect to the video conference through a computer or smartphone, enabling them to take part in the meeting from any location with the same call quality. To make it simple for everybody to participate, your program should produce conference call IDs, PINs, and unique conference URLs.
Sharing and Screen Annotation
More engaging meetings are made possible through screen and file sharing. Everyone should be capable of sharing their screen; from there, everyone may highlight particular areas of the screen or attract attention to the details they're discussing.
Recording of Meetings
In hybrid workplaces, not everyone will be able to attend every session. Anyone unable to join, however, may now see the entire meeting at a later time, thanks to tools that let you record the whole session and upload it effortlessly. A recording option is also fantastic if someone needs to revisit the meeting later to better understand what was said.
Features for Groups and Personal Chat
You'll need powerful chat features to channel questions and comments that may inevitably arise during video conferencing. In a group chat, meeting participants can ask queries anyone can see and respond to, as well as exchange information, such as URLs, to sources mentioned in a conference.
Hardware
First and foremost, it's crucial to invest in the correct equipment for video conferencing. Anyone taking part in a video conference set-up will at least need a laptop or other device that can run the right video conferencing software. 
Webcam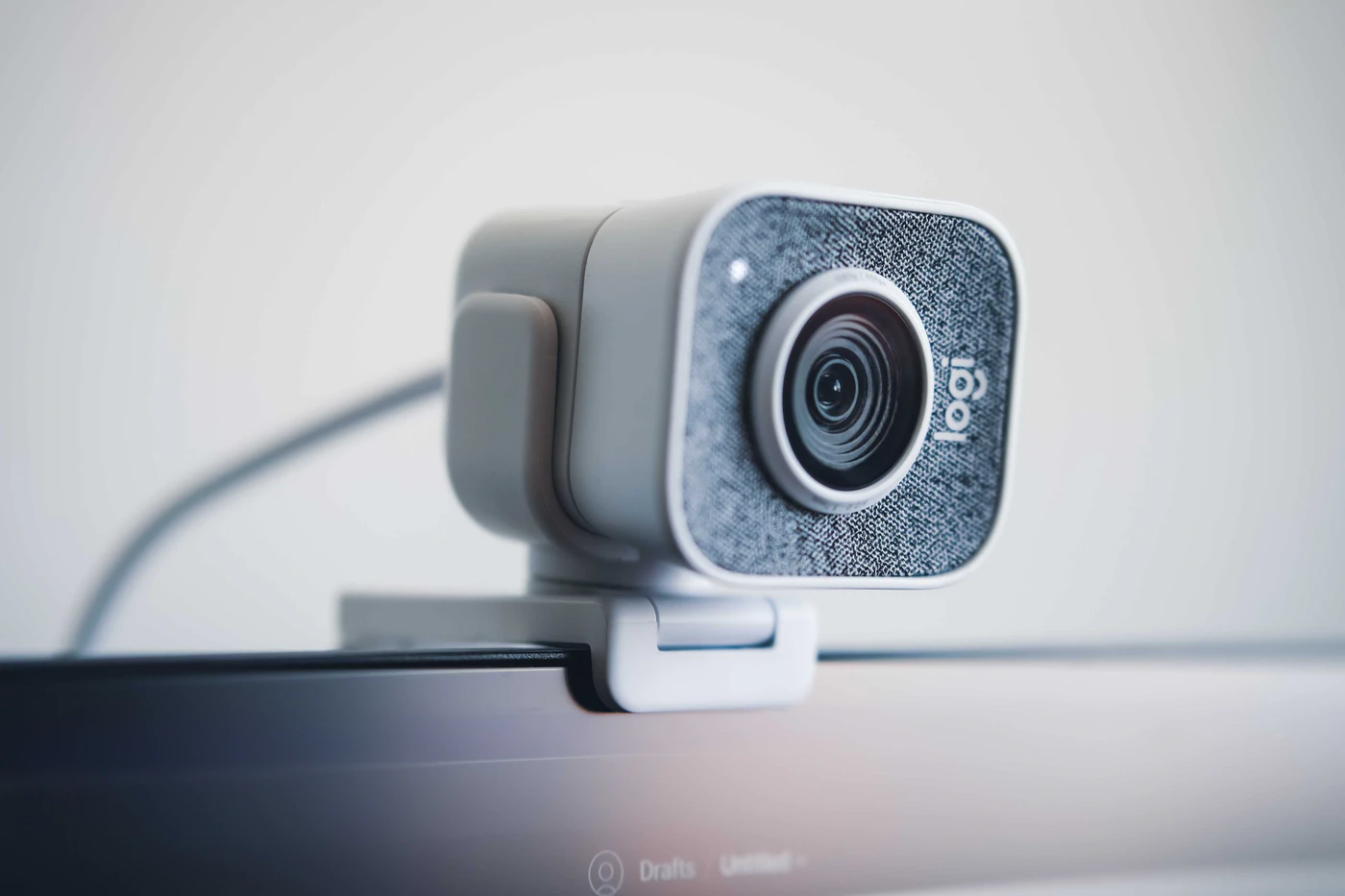 Without a camera, your video conference set-up is nothing more than an audio call. When people join a video conference using only audio, things can get hectic, fast. While Webcams are a common feature in most modern computers, just like microphones. However, these gadgets, sadly, share the same shortcomings as many built-in microphones. Regular virtual conferences with numerous parties of varied sizes are best conducted with dedicated webcams or video chat equipment.
Microphone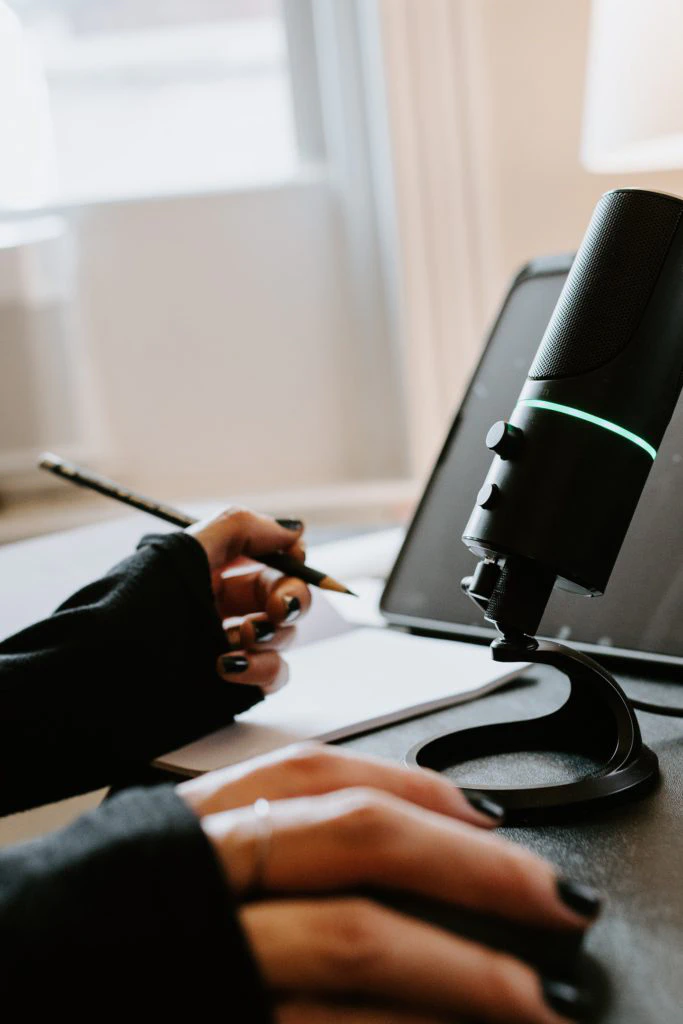 There are two primary categories to pick from when seeking a microphone for video conferencing: Built-in microphones and Dedicated recording devices.
The most exemplary performance and versatility are provided by dedicated microphones, although they are more costly and necessitate a particular set-up.
Although inexpensive, built-in recording devices are often of inferior quality,making them unsuitable for professional environments.
Headphones or Headsets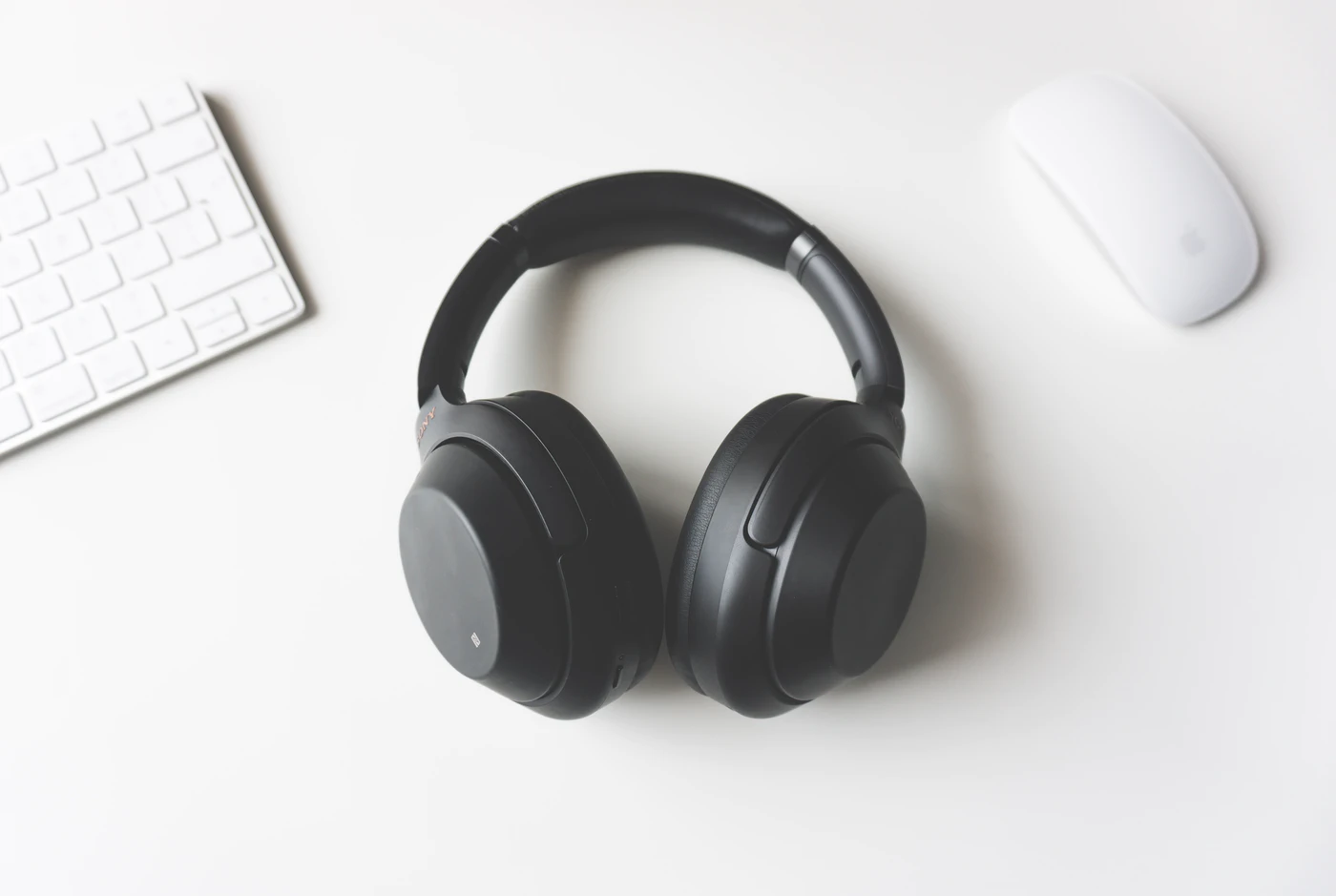 Since they frequently include a good microphone and earphones, headsets can be an excellent option for one-on-one video calls. However, headsets and headphones become less of a viable option when creating a video conference set-up on a single computer for numerous people, like a huddle room. As they are made to be used by bigger groups of people and have the most up-to-date noise and echo reduction technologies, specialized equipment like conference phones or smart devices are best suited for these circumstances. Devices designed for video conferencing also have the advantage of being simple to set up and maintain. While buying a product, make sure the calling platform you've chosen is compatible with these gadgets.
Interactive Whiteboard or Other Collaborative Tools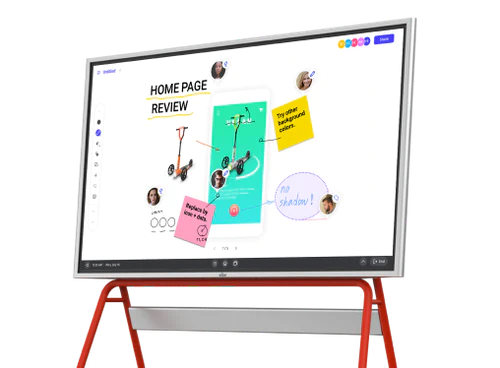 Smart Interactive Whiteboards offer more alternatives, notably when conveying visual data, which can improve communication drastically. Smart whiteboards, like the Vibe Board , seamlessly integrate with hundreds of third-party apps, like PowerPoint, Zoom, and Google Classroom.
The Vibe Board also includes smart software for online whiteboarding . To better communicate visual data and keep the video conference interactive, it's worth investing in the right software for your meetings as well. 
Software
The best way to make the most out of your video conferencing hardware? Adding smart software to the mix. Let's explore your options.
Video Conference Software and Tools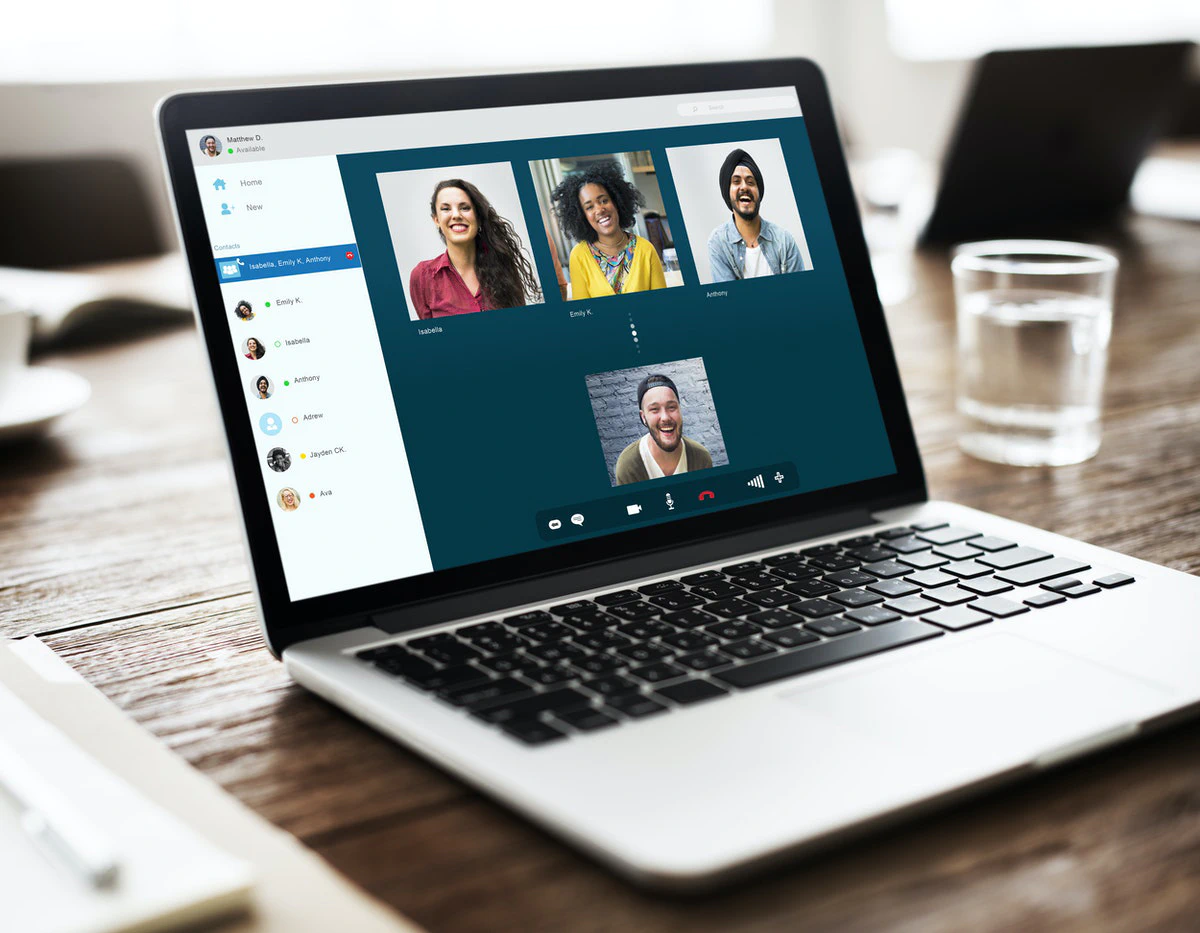 For starters, you'll need to find the right video conferencing platform or application for your meeting needs. On the most basic level, the program's ability to provide simultaneous real-time communication among numerous parties is essential.
Although many different video conferencing programs are available, Microsoft Teams, Zoom, Google Meet, and Skype are some of the most well-liked and well-known.
Zoom Meetings offers several other capabilities to increase the effectiveness of meetings, including a live group chat, file sharing, interactive whiteboarding, and many others.
With a smart whiteboard, users can comment on the screen. For example, meeting participants can annotate any kind of document or third-party app with a Vibe Board, which is a terrific way to keep everybody interested and get your ideas across. Similarly, Zoom annotations enable people to make shapes, arrows, draw lines , and mark off points on the screen. 
A Strong Internet Connection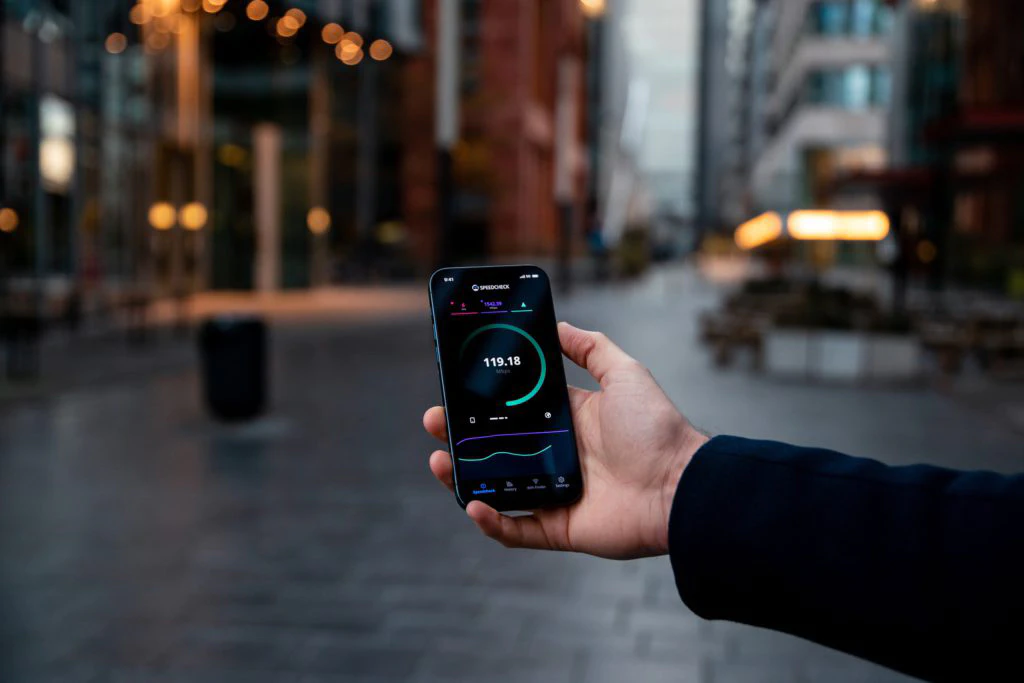 Your video conferencing set-up is only as strong as your Wi-Fi connection. An unstable internet connection can prevent productive meetings. Calls can be dropped, sound delays are common, and there can be poor video quality. Regardless of the system you choose, you'll need high-speed internet service.
Video conferencing is supported by the majority of current business internet plans, and you can always check with your ISP to ensure you have acceptable connection speeds. The performance of video conferences may also be significantly impacted by additional elements, like the number of concurrent users on the network or bandwidth caps.
When using an Ethernet cable, you should always prioritize quality. The quality of your video conference set-up will ultimately be limited by how quickly and consistently your internet operates.
Other Considerations
Although purchasing a few portable lights that you can relocate to where you require them most is an acceptable, affordable way to start, lighting is a rabbit hole that can quickly get quite deep. Check the surroundings to ensure your background isn't and that everything is positioned correctly. Make sure to check the camera angle and account for any background noise.
Level Up Your Video Conference Set-Up with Vibe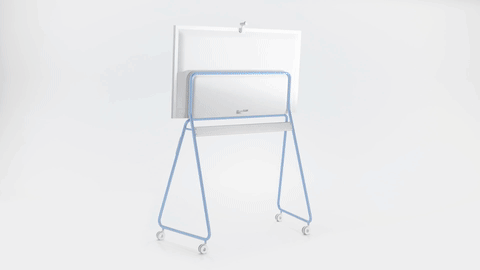 Having the ideal video conferencing set-up, which includes getting the proper hardware and software, has never been so crucial for work. Smart whiteboards can instantly enhance your video conferencing quality and create delightful meetings that everyone will remember.
Smart whiteboards like the Vibe Board are excellent tools because they enable clear, uncomplicated communication of enormous amounts of data and knowledge to a community of peers—all while maximizing the advantages of the hybrid work style. Vibe's all-in-one meeting room solution offers an unrivaled unified meeting experience that will create amazing video conferencing experiences.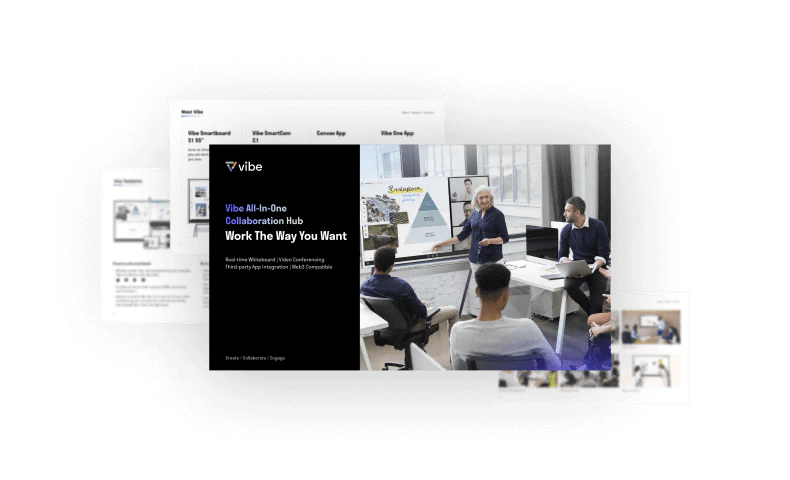 Explore Vibe's All-in-One
Collaboration Hub
FAQs
How do you set up a video conferencing room?
Setting up a video conferencing room requires finding the right software and hardware for your meeting room. First, decide what you want your meeting room to accommodate: Is this a huddle room, a room dedicated to one-on-one calls, or a large conference room designed for bigger team meetings? Once you've decided, invest in the right smart whiteboards, cameras, microphones, and conference software to fit the space.
What is the best video conference system?
Zoom, Google Meet, Microsoft Teams, and Skype are all immensely popular video conference systems. What works best for your team is up to your preferences, whether it's meeting size, chat capabilities, screen sharing, or other key features. It helps to use the video conference system that your team is the most familiar with, or one that best integrates with the tools your team already knows and loves.
What equipment is needed for a video conference?
Audio-visual hardware, known as video conferencing equipment, allows video conference conversations. This isn't just limited to cameras, microphones, speakers, and remote controls. It also includes exciting and innovative technology, like smart whiteboards that help you collaborate effectively from anywhere.
See how Vibe could help →
Subscribe to get updates on all things at Vibe
Thank you for subscribing Vibe's blog!