8 Ways to Use a Vibe Smart Whiteboard With Kids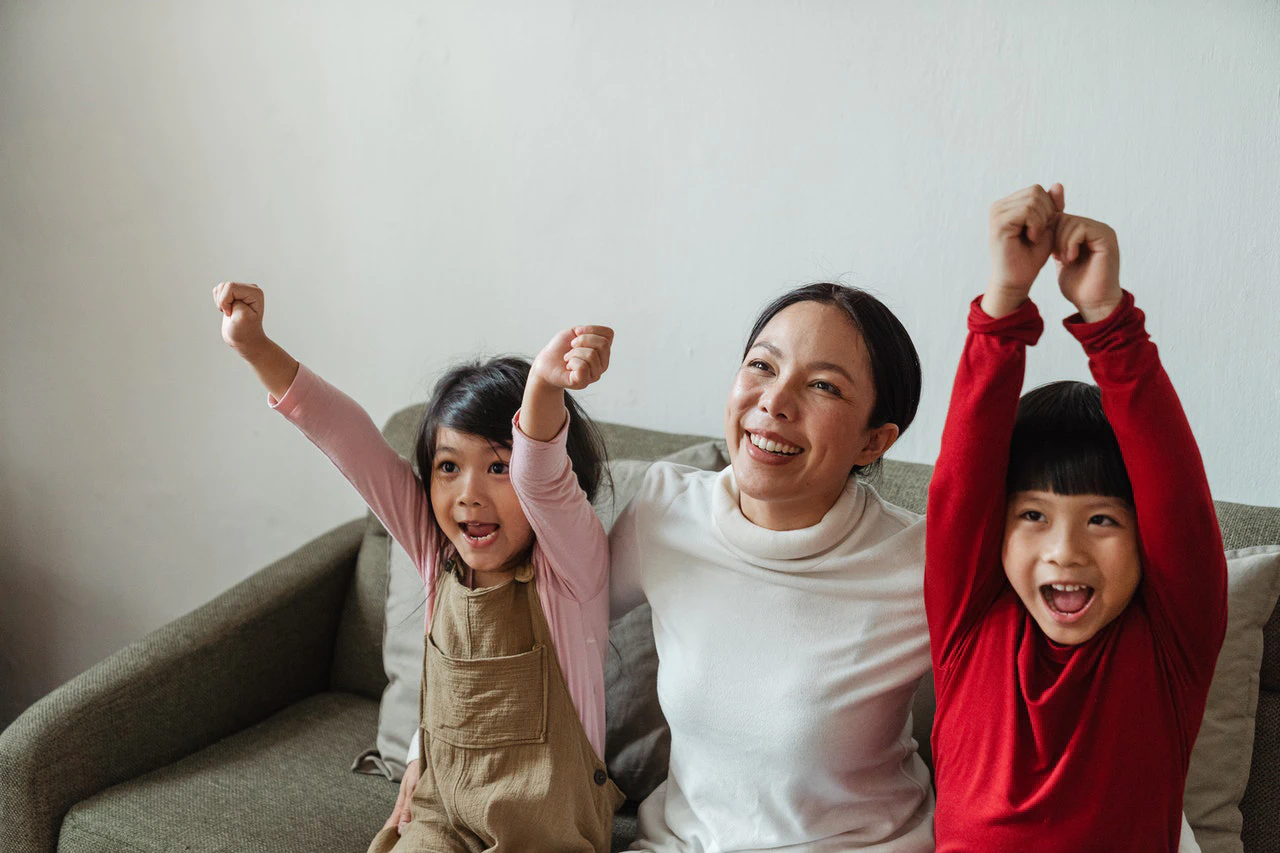 It probably seems obvious that Vibe interactive whiteboards are excellent to have in the workplace. Using technology like Vibe is a great way to connect you with your team, especially if you rely on remote collaboration for daily projects. But if you haven't considered using Vibe as a smart board for kids, you're missing out on some fun and creative uses.
Go beyond business and learn how using Vibe outside of the office can add new possibilities to achieving work-life balance.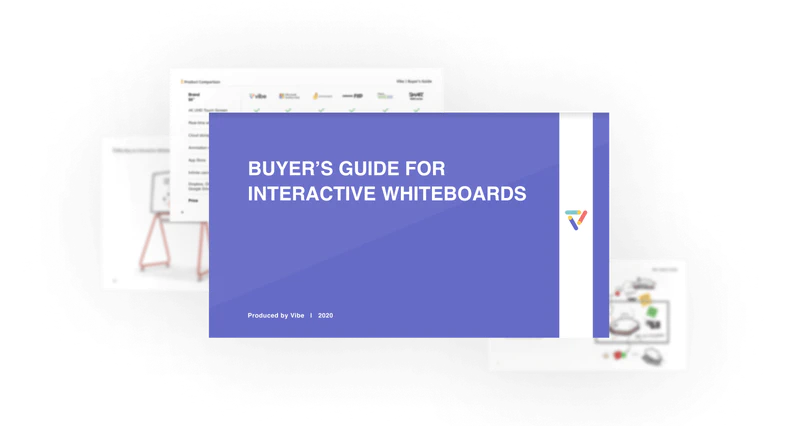 What you need to know before buying a smartboard
Use Vibe to teach at home
Sketching is a great way to explain complex ideas and get your point across. With Vibe's intuitive touchscreen , kids can draw, sketch, and find other ways to illustrate what they want to save, and you can save canvases to reflect on later. You can even project what's on your laptop to the board, making everything easier to see and share. It's a lot like how you learned in a classroom, except much sleeker and easier to control.
Related: How I Vibe: Robyn C., Mother of Four and Homeschool Expert
Play games for fun and for education
Getting tired of Animal Crossing? Change things up and play smartboard games with your kids using Vibe. From Tic-Tac-Toe and Hangman to Dots & Boxes, it's like having endless pieces of paper at your disposal. Games don't need to be flashy to be fun. There are also plenty of apps that integrate with the Vibe board, and software features are regularly updated.
Connect with tutors and instructors
Since distance learning is becoming more common, there's a wider variety of learning opportunities available. Maybe it's just for math homework, or maybe they're interested in learning a new language. Having a tutor they can connect with through their Vibe board will help them gain new skills and better the skills they already have. It's also a little less daunting than an online classroom, as the instruction will likely be one-on-one.
Are digital whiteboards good for studying?
Learning in years past has favored a single style of learning. Digital whiteboards are changing that. With various applications available, these devices cater to each child's specific learning needs. Students can easily access online lessons, then watch or listen to material on their own devices in real-time. Online learning gives kids more agency over when and how they study, which can boost engagement , and lessons can be digitized and reviewed.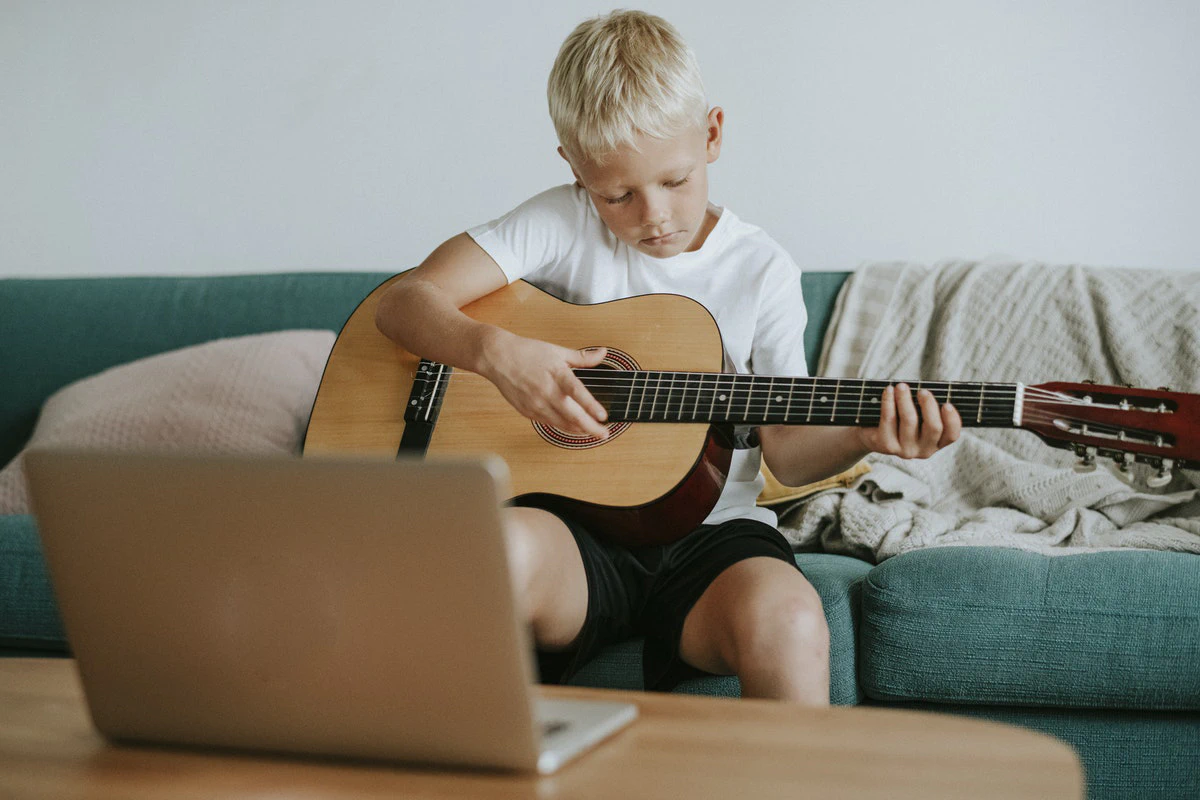 With a Vibe Smart Whiteboard, young musicians can cast online tutorials from their laptop to the Vibe board.
Chat with family and friends
Put down your phone and meet up with your friends while relaxing on your couch, hands-free. Vibe connects with apps like Zoom and Microsoft Teams, and your kids will love being able to chat with friends in such an innovative way. Remember, Zoom doesn't have to just be for work meetings and school. It's also one of the safest ways to connect with people you miss in real time.
Sketch, color, and design
Whether drawing your own images for your child to color in or copy-and-pasting good ones from the internet, using Vibe is a great way to color and create. Your kids will have a blast using something other than crayons and markers to create their own at-home masterpiece. They can also make collages and create a variety of personalized pieces that'll keep them busy.
Keep track of chores and important dates
Fond of a chore chart? Keep your kids organized by sharing family notes and reminders with them through your Vibe Smart Whiteboard. They can also make notes and changes. Some kids work better with written words than verbal communication, so it may actually help you eliminate fights if this way of connecting works best for both of you.
Related: How I Vibe: Hannah Brown, Kindergarten Teacher
Watch shows together on YouTube
Have you ever experienced a movie on a Vibe board before? With its 55″ 4K UHD display, it's pretty cool, especially for children. If you're trying to multitask and need the kids to settle down for an hour or two, launch Netflix on your Vibe board and let them enjoy their favorite movie. Children will be really excited to use the technology this way.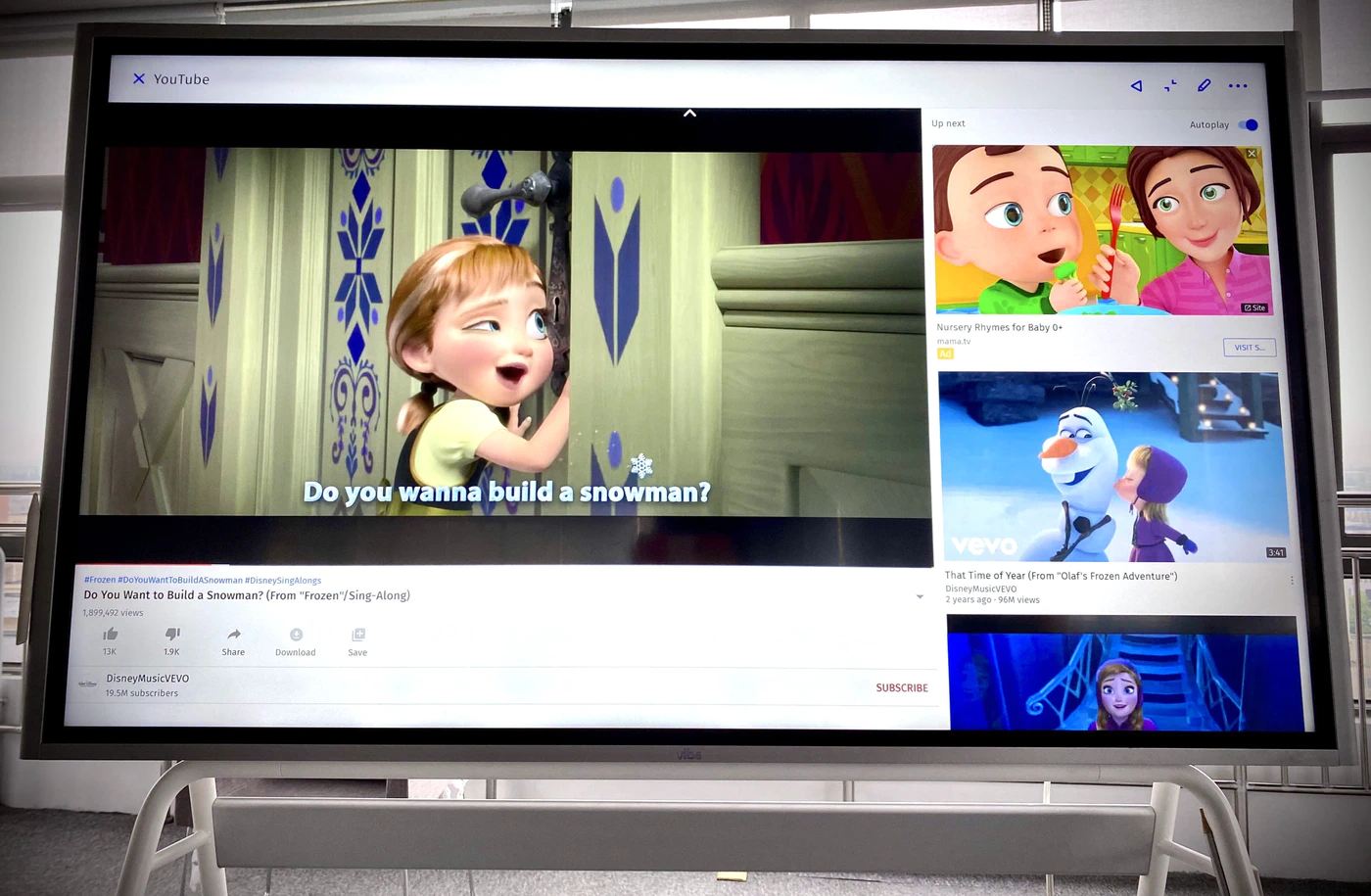 With its large library of app integrations (including YouTube), Vibe is a great smart board for kids.
Discover new apps and programs
Not every interactive whiteboard has easy access to hundreds of apps. So if you're looking for a smartboard with tons of options, Vibe is a smart choice. You'll be able to use programs like Asana, Slack, Zoom, and more for work, while the kids in your home will find plenty of educational games, drawing apps, and other entertainment options like Spotify.
Related: Stuck at Home? Try These 8 Inspiring and Interactive Virtual Museum Tours
How do you organize a smart board for kids?
If you plan on using your interactive whiteboard for work and home life, you'll want to set some guidelines for how kids can use the board on their own. Here are some ideas to help you:
You can create columns with time frames to help map out tasks for the day.
By turning your whiteboard into a monthly calendar, planning becomes more accessible than ever.
Turn your whiteboard into a daily planner. Think of it as a journal page that can be digitized at the end of each day.
Track progress with sticky notes, or a simple touch of your finger can highlight essential data.
With its intuitive design and easy-to-use features, the Vibe interactive whiteboard is child-friendly and a great way for them to learn outside of a laptop. Every kid can get restless from time to time, especially if their typical school and activity schedule has been altered. By using Vibe for work and as a smart board for kids, the entire household can get creative and benefit from this multi-purpose piece of technology.
[Editor's note: this post was originally published on June 3, 2020 and was updated August 12, 2021.]
---
Vibe offers a collaborative solution combining an interactive digital whiteboard and innovative smart software. Increase engagement and efficiency at your brainstorming sessions, virtual training, and classroom sessions by integrating your favorite applications with video conferencing and an infinite, mess-free writing canvas. Collaborate today with Vibe.
Looking for the latest in interactive whiteboard technology? Check out Vibe today!
See how Vibe could help →
Subscribe to get updates on all things at Vibe
Thank you for subscribing Vibe's blog!