Helpful Slack Integrations: Boost Productivity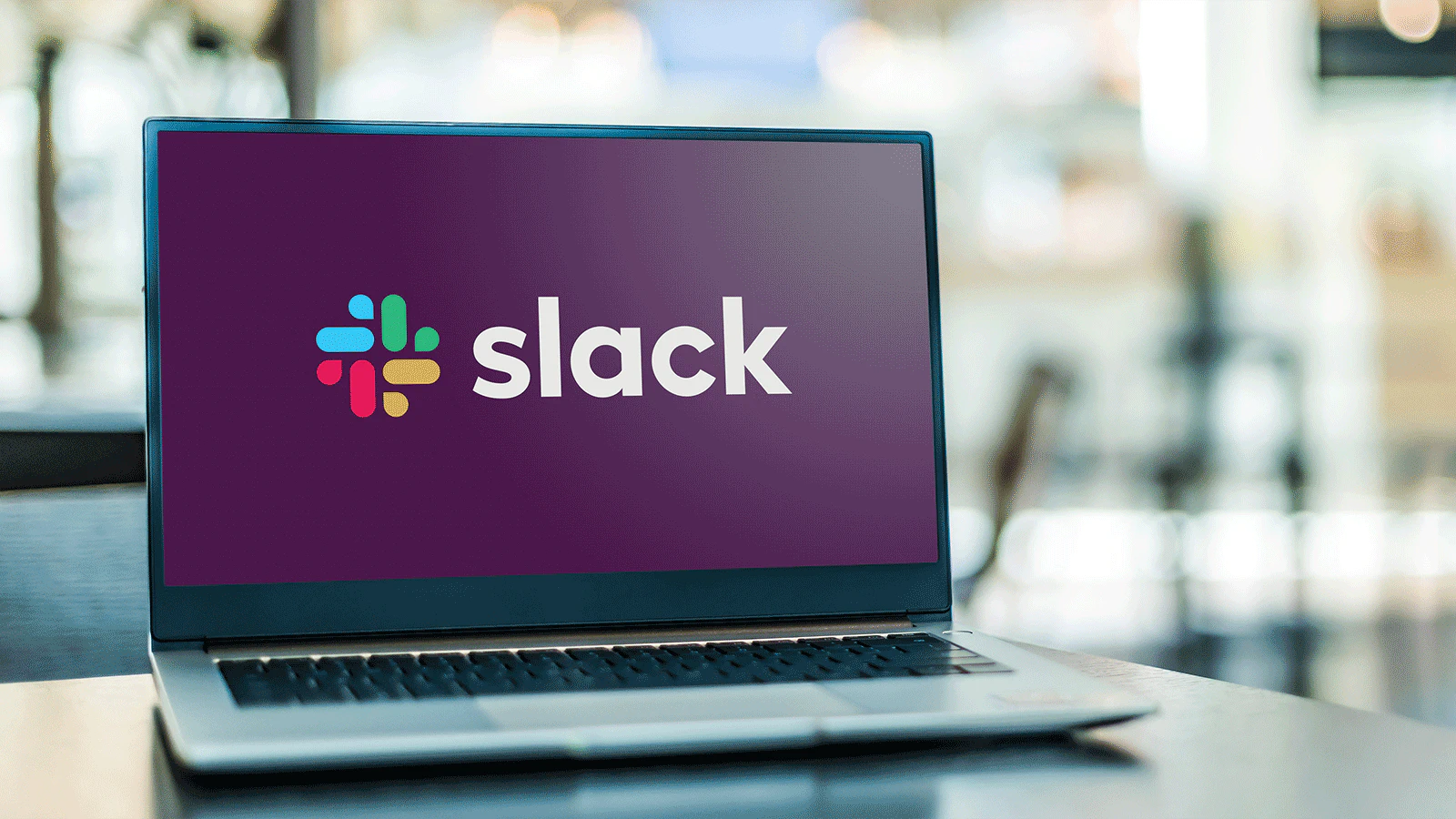 From NASA to charities, almost everyone is using the real-time message app known as Slack. This digital tool can help you communicate with your customers or collaborate with your colleagues. Over the years, Slack has become more robust, and it can integrate with other platforms. From creating polls to taking questions, these apps can help you become more productive. Here are some of the best apps that you will want to integrate with Slack.  
Did you know that Slack can be easily integrated with Vibe 75" Smartboard ? Reach out to the team to find more ways that your team can be productive!
Make Sure To Add These Slack Integrations
If you are looking to boost productivity for your team, there are some essential apps that you need to integrate. 
Google Drive
Many people store their work files within Google Drive . With Slack, you can add this app and easily access them later. Google Drive is an easy way to access files from anywhere and securely store them. Plus, you can collaborate with others. If you use Drive, you understand how easy it makes those day-to-day activities. You can share files directly in Slack. Make sure to paste the shareable link, and then those files will be imported.
Easy access to files
Secure storage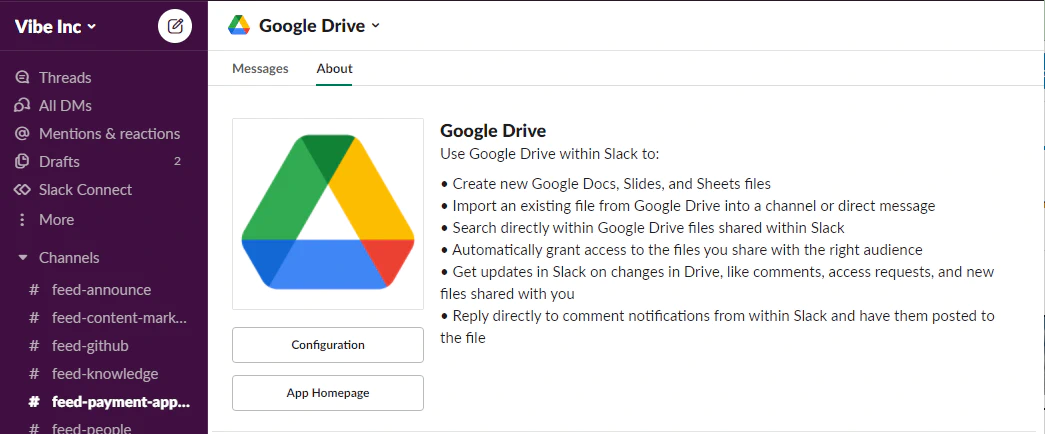 add Google Drive into Slack
Troops
You can manage your sales goals within a team conversation. Troops is specifically designed for those sales teams. With this app, all members can collaborate with each other. Along with that, you can manage those sales goals and get real-time reports on current activity. One of the unique features of this app is its reliance on artificial intelligence. When there are upcoming tasks or something that needs to be addressed, the team receives a notification. 
You can use this app to keep everyone updated with calls, deals, new leads, and closing dates. Sales team members can now efficiently communicate with all members of their team. With these chat-based alerts, your sales team can stay on the same page as you work towards those monthly goals. 
Straightforward collaboration between teams
Keeps team updated with chat-based alerts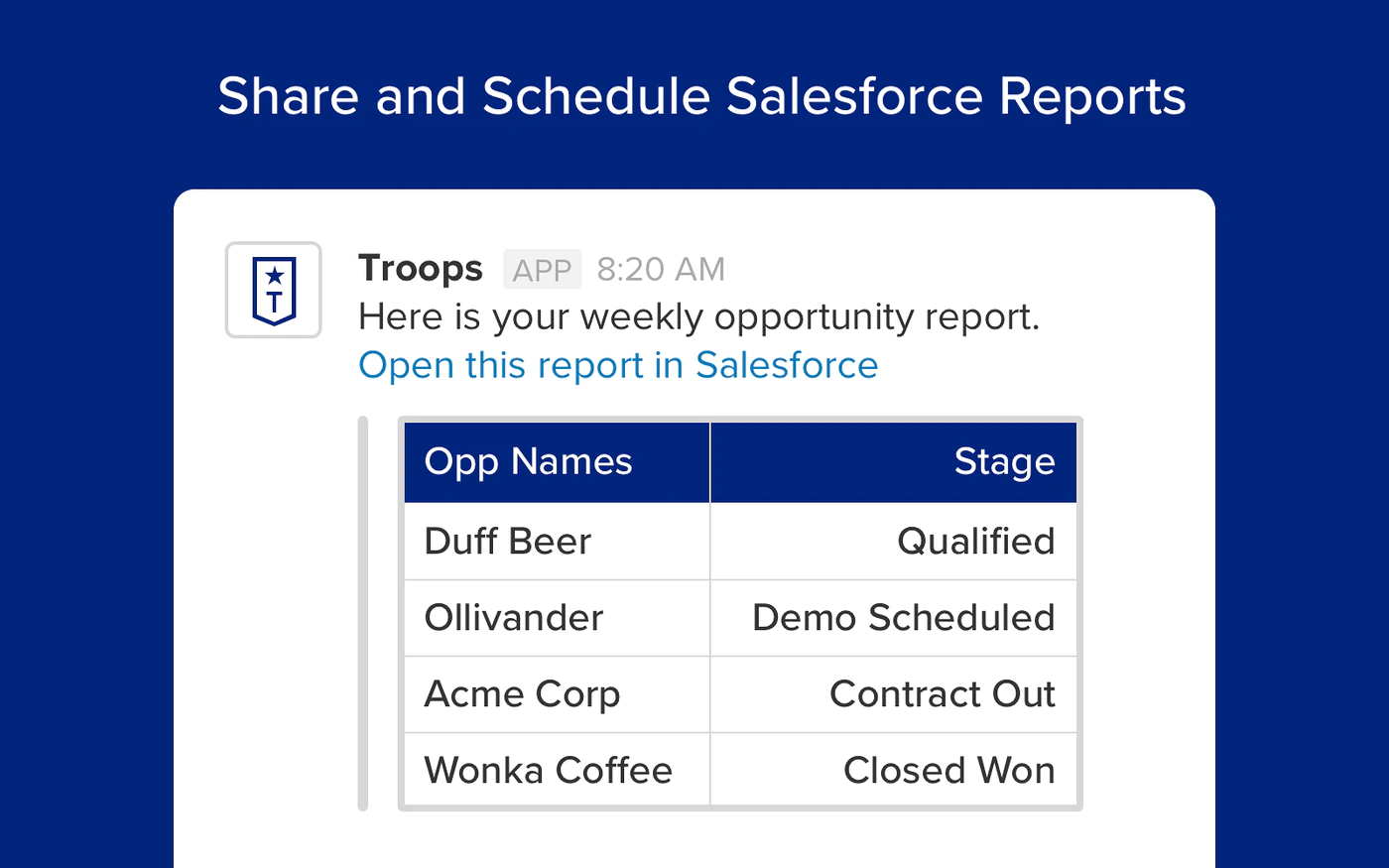 a sample of Troops app
Related: The Big Benefits Your Team Gains from Daily Stand-up Meetings
GrowthBot
Do you need to ask questions about growth, sales, or marketing plans? GrowthBot is ready to help you. Hubspot Founder Dharmesh Shah created this Slack app. Anyone who works in sales or marketing will want to integrate this app into their Slack team. You can use GrowthBot to ask simple questions or analyze trends. In addition to that, you can quickly start a private message by typing @growthbot or use the slash command with /growthbot. Growthbot can answer questions like "What is trending on Reddit?" or "Show me ranking keywords on Buffer."
Ideal way to ask your team questions or analyze trends


use GrowthBot to ask questions
Marker
Sending annotated screenshots has never been easier with help from Marker. If you love to take screenshots and send them off to your team members, then this is the app for you. Marker is a Chrome extension that allows you to share those shots. After you install the app, it captures your computer screen and will enable you to annotate it. With that, you can send it to a Slack channel or an individual on the team. Plus, the annotated screenshot also has the page's URL for easy reference. Many people use this app to track bugs within the software or report typos. However, some use it to find ideas, like finding a place for lunch or discussing an interesting article. 
Send and annotate screenshots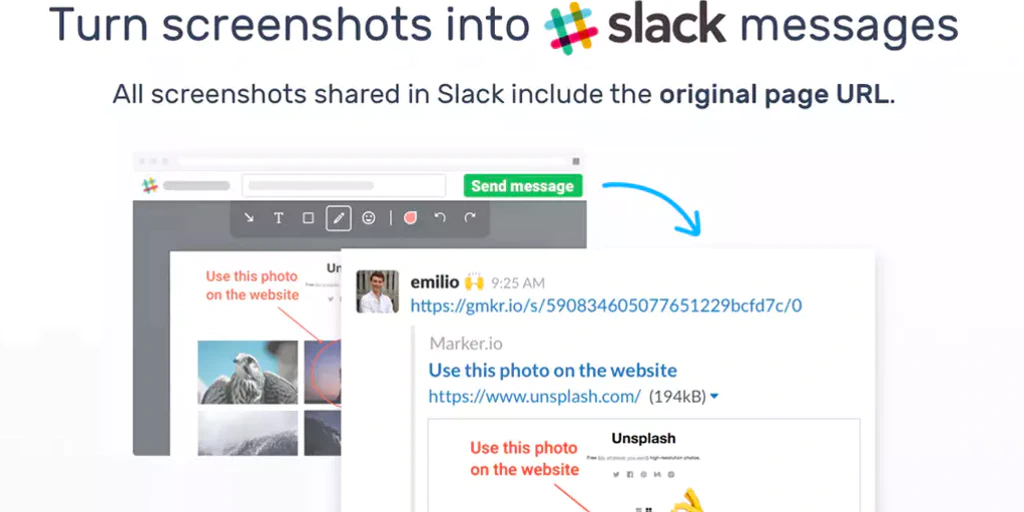 send screenshots with Marker
Giphy
Liven up those conversations with Giphy. While you might not want to use GIFs to communicate with clients, a fun GIF is perfectly acceptable for discussion among team members. When you add Giphy to Slack, you can share a reaction that better captures the mood than written words. In the Slack app, just use a slash command /giphy and a phrase like "awesome." You have a variety of GIFs to choose from for your conversation. With a word, a whole library of moving GIFs is at your fingertips. You can inject some fun into a long workday with the help of Giphy .
Communicate with your team using fun GIFs


add Giphy to Slack
Related: Pros and Cons of Cloud Drive Storage
Tettra
Tetrra helps you create your own internal wiki in Slack. This app is great for sharing and organizing information. If you have a larger team, this is an easy way to keep everyone on the same page. With an internal wiki, you can have a database for vital team updates or a place to gather new ideas. These internal wikis are perfect collaboration tools. Plus, you can even search the wiki from the Slack platform. Just use the slash command to search for the answer. This is simple and easy to keep everyone connected in your company. 
Create and edit your company's internal wiki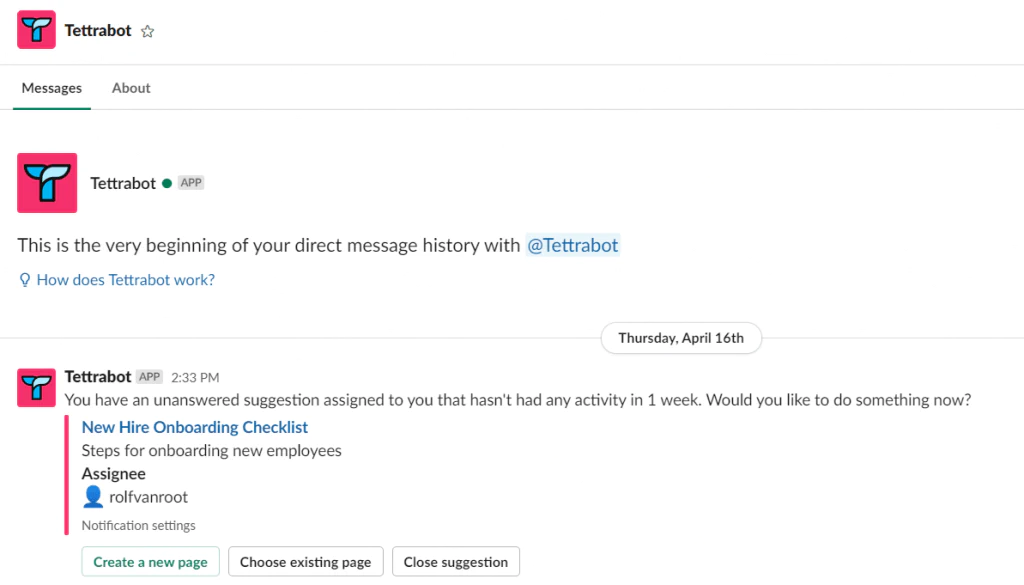 Tettra creates an internal wiki in Slack
Statsbot
Are you looking for specific metrics to help with analytics? Install Statsbot . This app is for anyone who uses New Relic, Mixpanel, or Google Analytics. With Statsbot, all these tools are integrated, and it actively monitors your metrics. If you want to get an update, just ask this app for the number. You never have to open up a new browser or sign in to the analytics platform with this app. Another great feature: this is a free app. Go ahead and ask for an unlimited number of reports and data requests, and you don't have to pay. 
Easily monitor your company's metrics
Unlimited data requests
Free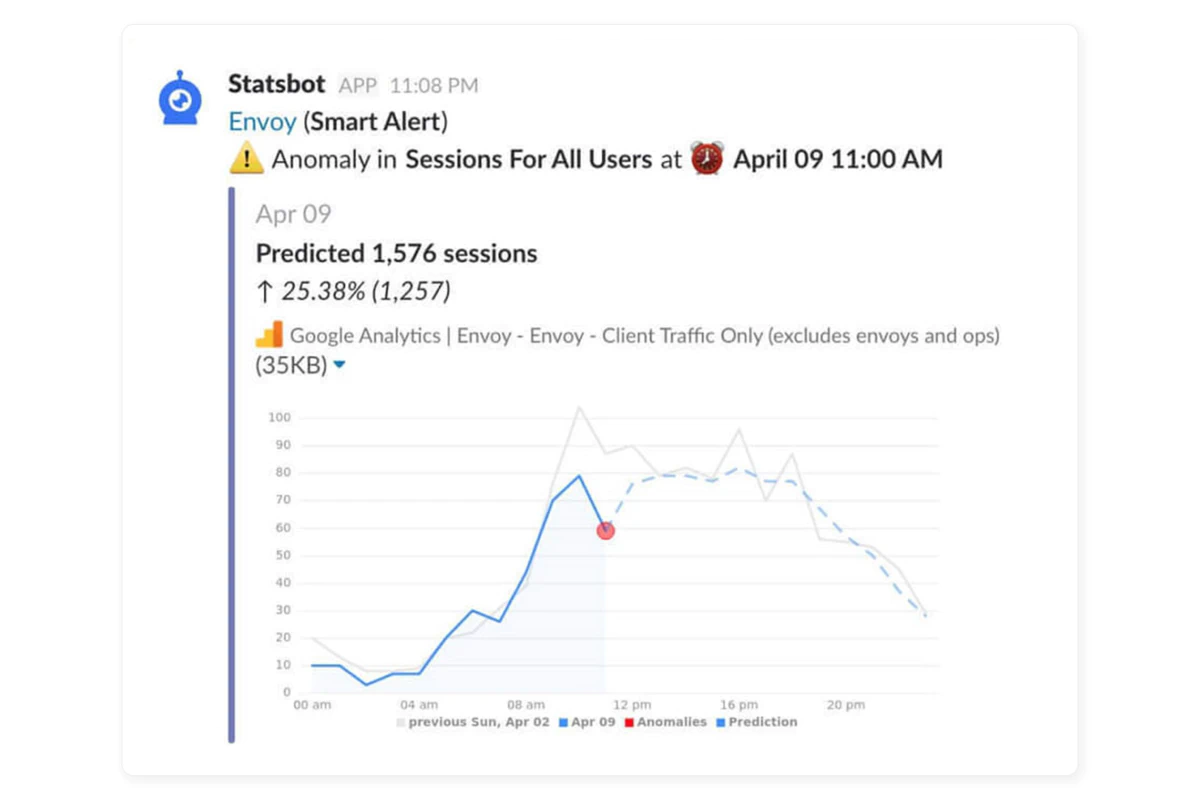 monitor metrics with Statsbot
Monkey Test It
Do you need to test your website for bugs? Monkey Test It can help you. This app provides you with a simplified way to automatically test your sites. It looks for missing images, JavaScript issues, and broken lines. Its "monkeys" search for all of those common errors that show up. Instead of going to individual websites, you can just test from Slack. Along with that, look for common bugs with the slash command /monkey test. With that, all those results will show up in your chat window.
Check your site for broken links, missing images, and Javascript issues


Monkey Test It for website bugs
Simple Poll
If you want to poll your team members, you can easily do that with Simple Poll. This polling app is very easy to use. All you need to do is create a poll and wait for the answers to come rolling in. When you add the app, use a simple slash command to create your polling questions. The poll will be sent out to participants autonomously. With this information, you can collect data from your team members. Along with that, all the answers are shared privately.
Create a poll with a click of a button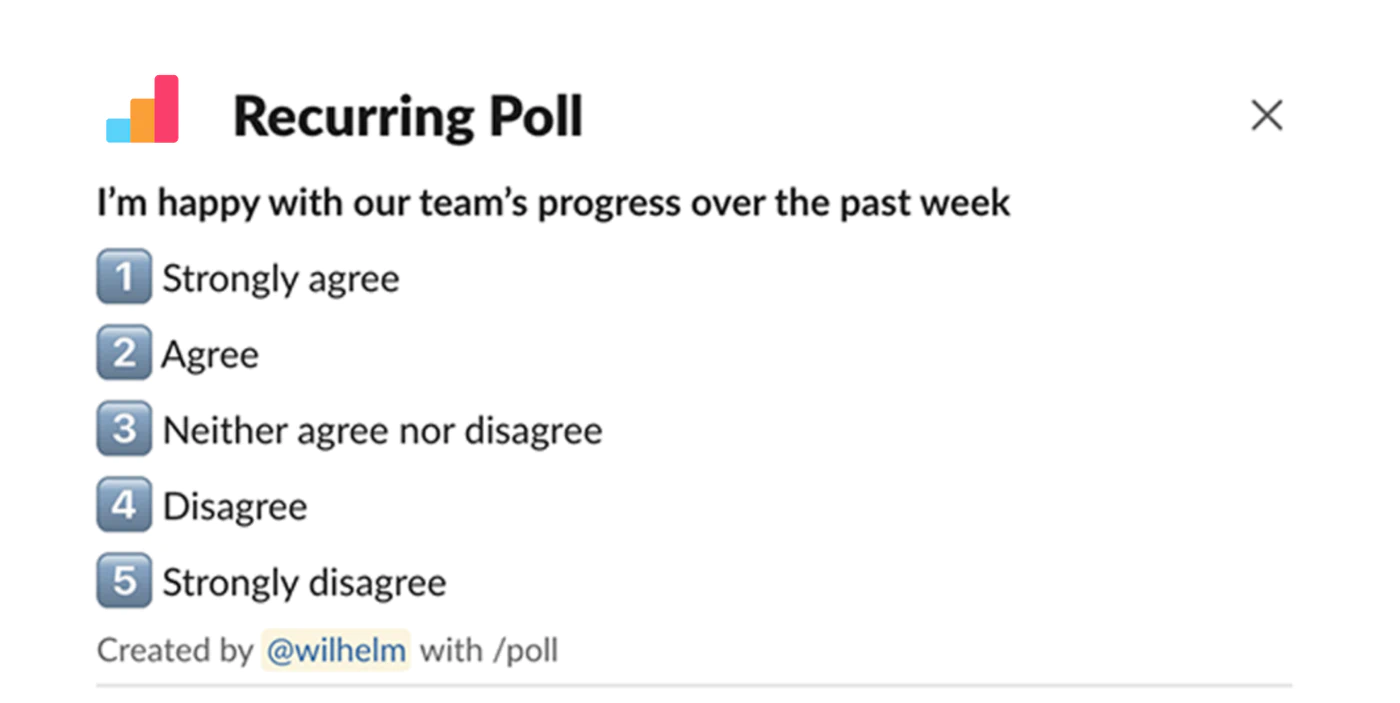 creat a poll with Simple Poll
Lunch Train
So lunch might not be the most important thing on your schedule, but you can use Lunch Train without spamming your communication channels. Take time to plan those group outings with a simple command. Users can easily kick off a message by typing /lunch train. An automatic bot sends invitations to other users on your boards. Plus, you can turn off notifications so that you are not bothered by multiple messages.
Make lunchtime plans with collegues


a sample for Lunch Train in Slack
Trello
Trello allows you to work on those to-do lists without signing into another app. If your team loves lists, then this Slack bot is the perfect tool for you. It is also easy to authorize users and log into your account. With the simple /trello help, you can easily access those collaborative lists.
Make to-do list with ease
Share lists with your team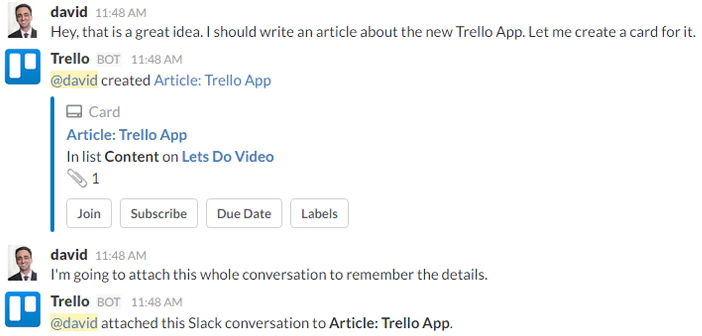 Trello's notification in Slack
Related: What's an Interactive Whiteboard, and What Does It Do?
How To Add An App To Slack
You might think that it can be challenging to add an app, but the process is straightforward. Some apps can be directly added from the Slack App Directory. When you find the app you want to add, just click on the "Add to Slack" button. In some cases, you can integrate these applications through the App Directory. Make sure to open Slack and click on your team's name. On the left-hand corner, select "Apps & Integrations." Many of your favorite apps will already have an "add to slack" option. With that, you can easily click on that button and integrate them into Slack. 


add apps in Slack
If you have a problem adding these integrations or apps to your Slack, it could be due to not having the proper permission to use the app. In some cases, your team administrator might limit who can add an interrogation in the Slack team. 


Vibe 3rd app integrations
Vibe Easily Integrates Into Your Slack
Vibe is your all-in-one collaboration hub . You can use it as a video conferencing tool, wireless screencasting device, and digital whiteboard. Along with that, third-party apps can be easily integrated, including Slack. Once you have signed into Vibe from Slack, you can synchronize your smartboard. Within your Slack channels, organize a board that all team members can access. In addition to that, invite other members with help from these notifications. It has never been easier to get instant notifications between Slack and Vibe. All you have to do is paste your board's link and create actions that connect to your Slack channels. 
Final Words
Now that you know how easy it is to integrate these apps into Slack, you will want to use them to simplify your work life. If you have a Vibe Smart Whiteboard, it is a one-step process to integrate Slack. Check out these apps to boost your productivity.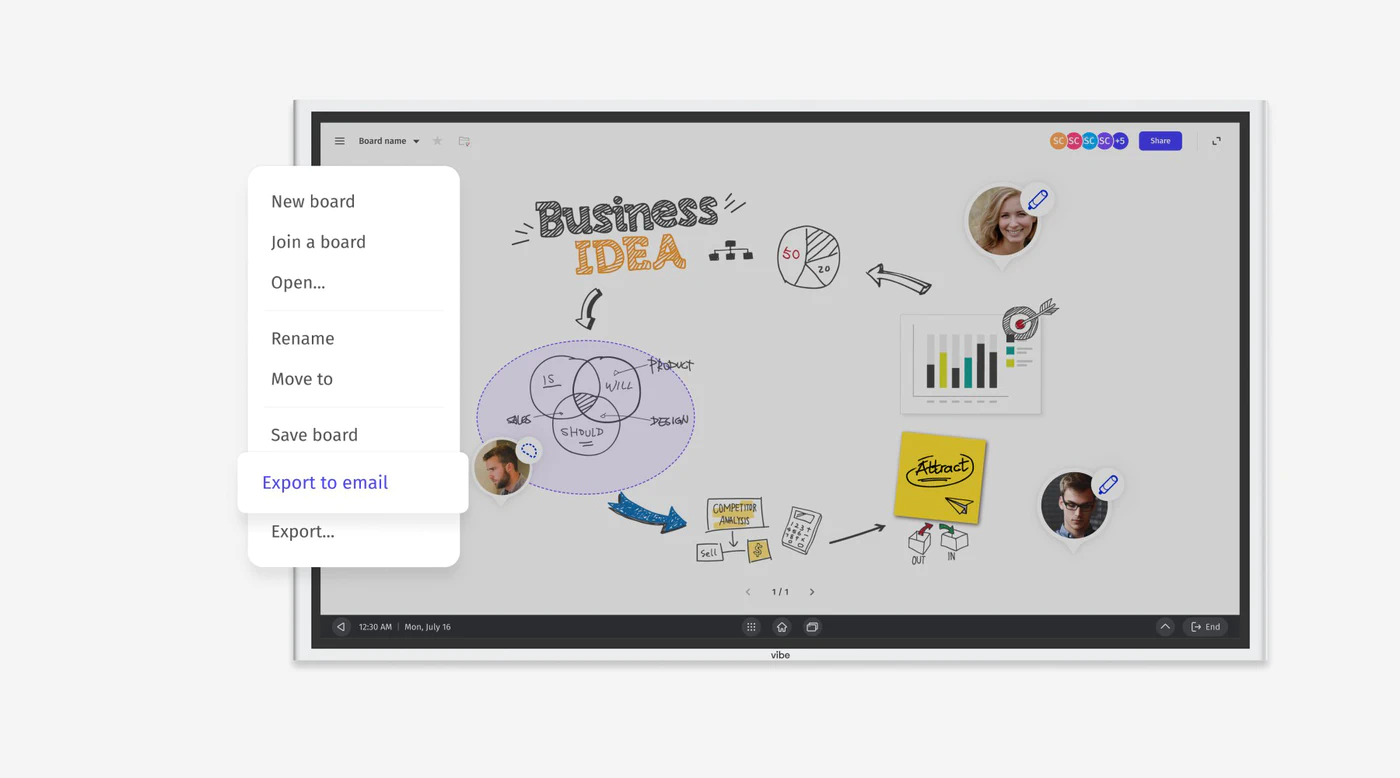 Vibe smart board
Are you thinking about purchasing a Smartboard for your business? Vibe has a line of products that can easily integrate with Slack!
See how Vibe could help →
Subscribe to get updates on all things at Vibe
Thank you for subscribing Vibe's blog!