How to Train Remote Employees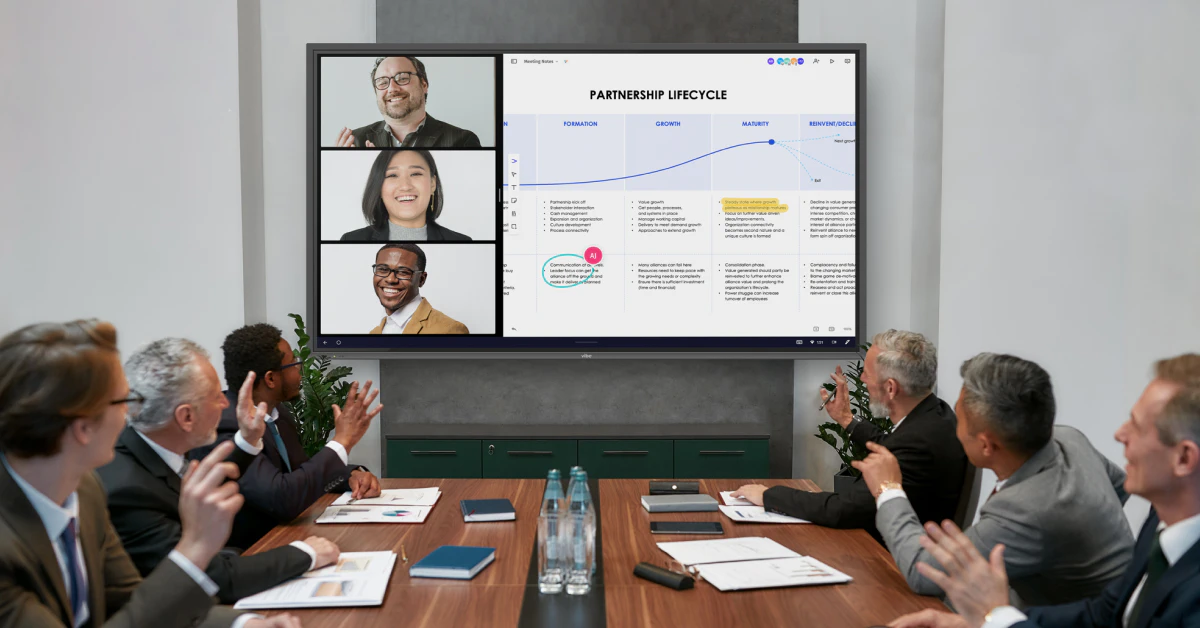 Research and studies have revealed that the remote work model positively influences productivity and employee engagement . However, it also comes with some challenges. These challenges typically arise when training employees .
Whether you have new employees you need to train or want to bring your existing team up to date about a process change, remote training can be demanding. 
The good thing is that it isn't impractical. This blog delves into some training tips companies working remotely can use to keep their employees in tip-top shape. 
The growing need for employees training remotely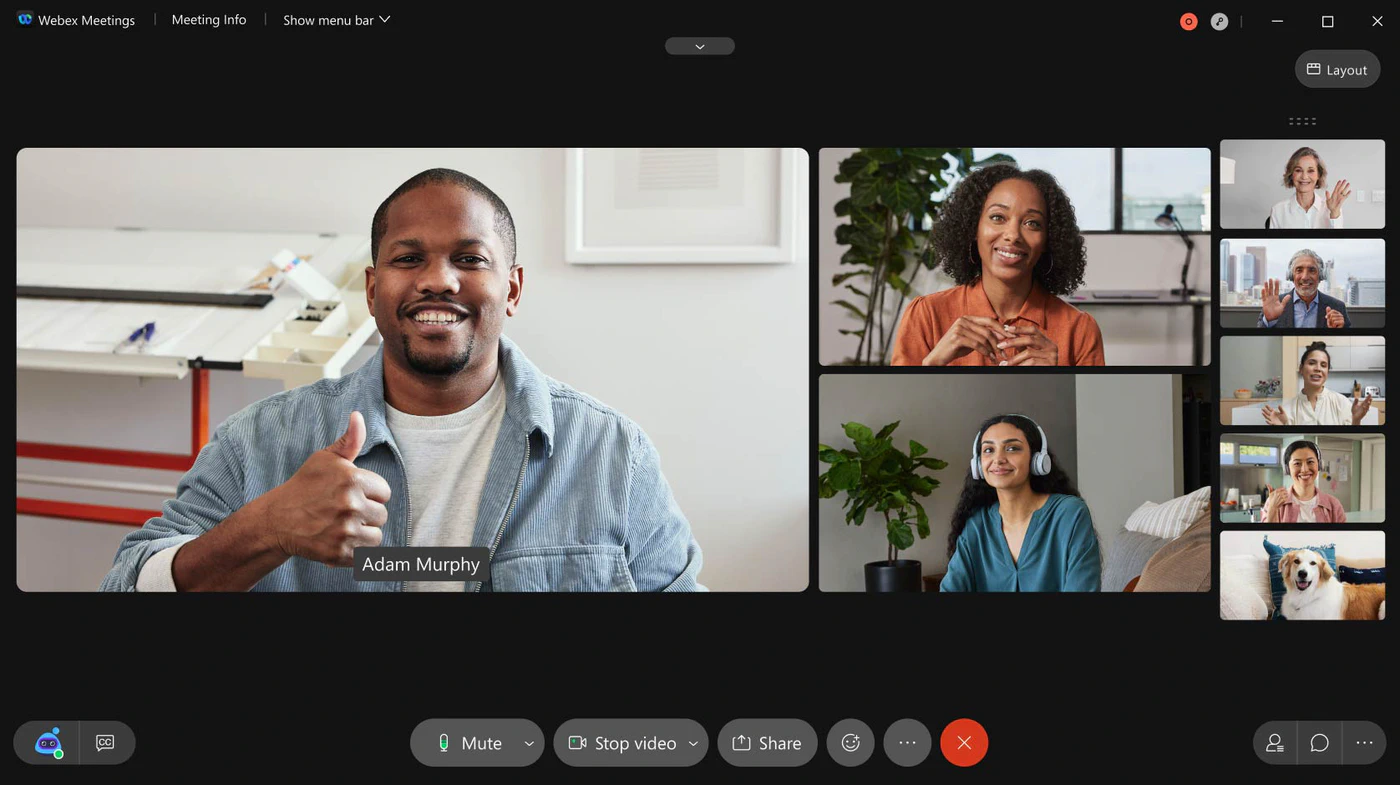 Remote training is a program tailored for employees who work from home. Nearly 36.2 million (22% of Americans ) will work remotely by 2025. What was once a rarity is rapidly becoming the new norm, as tech advances have allowed people to complete tasks from anywhere. Many companies are moving towards a hybrid-work model, while others are offering their employees a chance to work remotely indefinitely. 
The rise in remote work calls for companies and employers to embrace this new normal. Remote work is here to stay; thus, a proper training approach must be implemented to prepare employees for the remote work environment.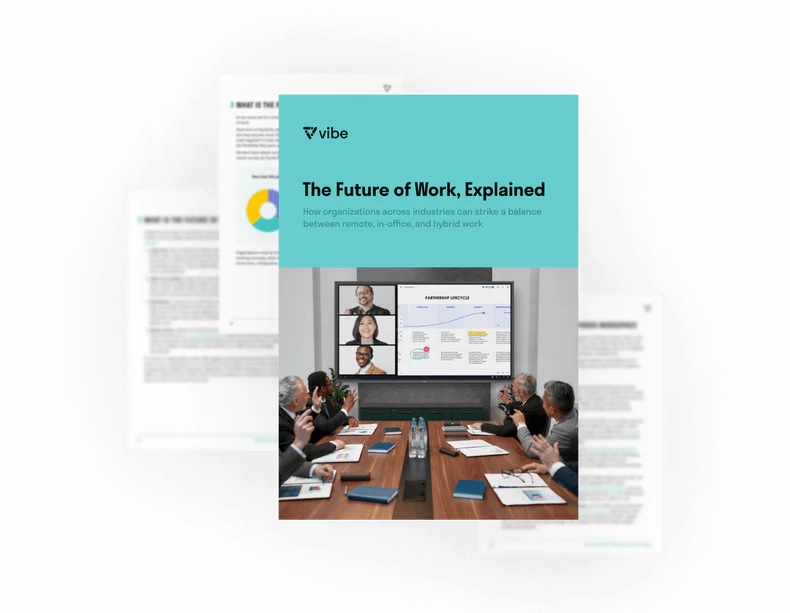 Download Our New E-book
The Future of Work, Explained
Hurdles associated with remote employee training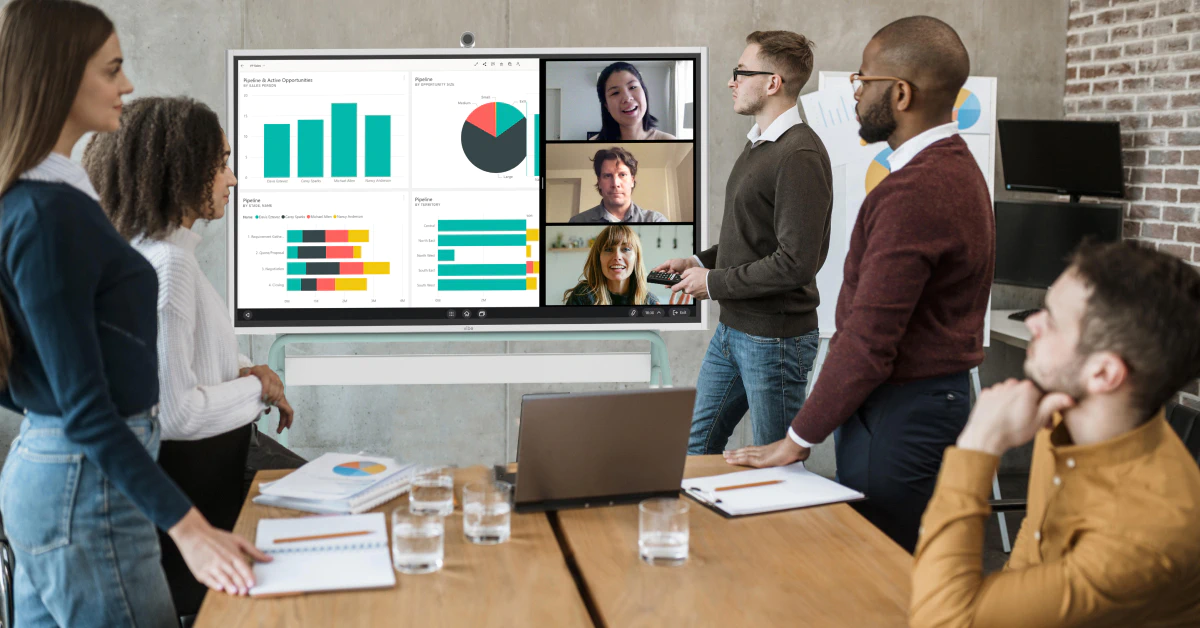 As we mentioned, remote employee training remotely has its own set of drawbacks. Launching an online meeting app and PowerPoint is simply not enough. Let's take a closer look at some of the typical challenges you can encounter when you start training your staff remotely:
Technical challenges
Even in purpose-built classrooms with organizational infrastructure, training sessions can be disrupted by technical problems, so just envisage how much more likely this is to occur when you try to host a remote session. Several things can go amiss, from unstable internet to software issues to training environment access.
No face-to-face supervision
The absence of face-to-face interaction is usually a problem linked to remote work in general. Let's face it: many employees still view training as a mandatory box to tick, and their concentration cannot be guaranteed 100%. Trainers are always concerned that remote employees won't study as hard without in-person supervision.
Lack of interaction/feeling of isolation
Loneliness and isolation also remain the most common concerns employees training remotely have. People miss the banter, connections, and social interaction they usually have in an office setting. This can be tricky, as it is crucial for employees to connect and learn from one another. Some employees may find it harder to remain motivated without their colleagues around them. 
Tips to up-skill your employees remotely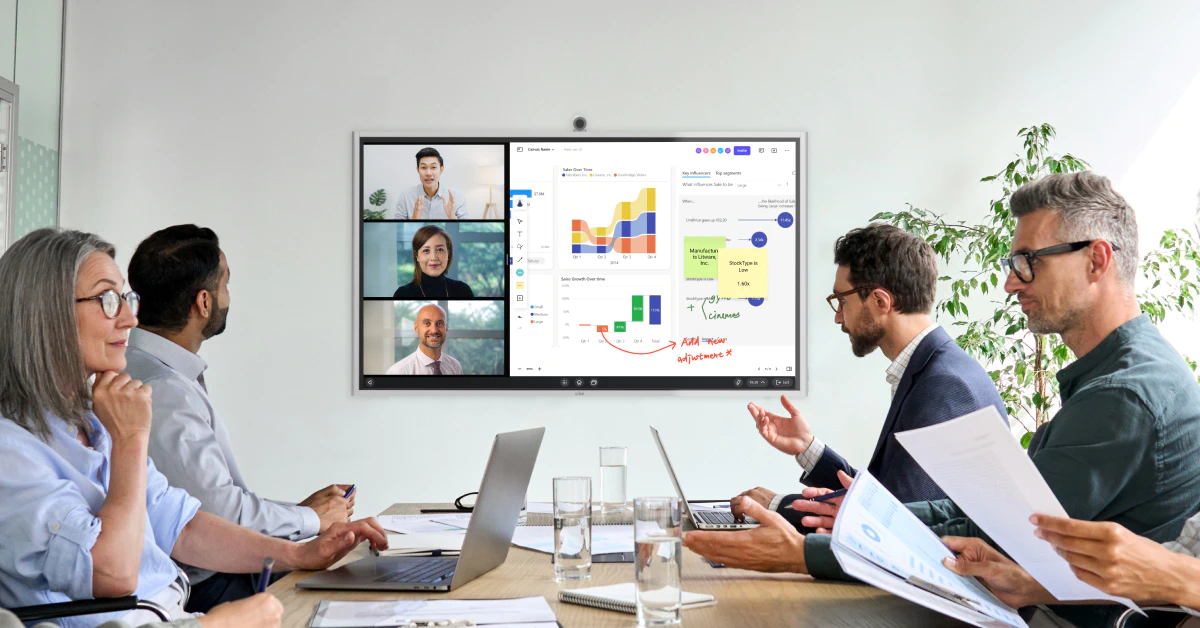 Challenges notwithstanding, overcoming them can be simple and straightforward if you have the right strategy and resources in hand. We've compiled some of our favorite tips below to help you train your remote employees more effectively.
Choose the remote training delivery model
When we use the phrase "remote training," most people associate it with online learning. That's certainly a popular model; however, it's not the only one available. Below is a brief breakdown of your options:   
Synchronous learning – This instructor-led training can take place online or offline. It brings all those taking part in the training together simultaneously.
Asynchronous Learning – In this approach, the learners access training material and participate in activities in their own time. They don't have to be in the same learning platform concurrently.
Blended learning – This model borrows elements from both the Asynchronous and Synchronous models.
Do your research well
Most companies create a very basic training program or get one from the internet and alter it accordingly. Try to avoid this route. An important aspect of remote training is to tailor content that will suit your employees' abilities, chosen training method, or learning style. 
For instance, if you opted for the synchronous remote model, you'll need to create or prepare some presentations for your digital-based classes. You'll also need to build reference materials to go along with them or video tutorials to insert into the webinar training. 
Make the training program interactive
Many people are now suffering from Zoom fatigue. Therefore, it is important to ensure they are engaged in their work assignments—and that goes for training as well. Achieving this can be hard, but it's a chance to explore interactive training methods. For example, methods such as live webinars and gamification can promote knowledge retention and make remote collaboration sessions just as interactive and engaging as face-to-face collaboration.  
Celebrate remote learning
An essential element of your remote training program is rewarding employees who take part in it. It can inspire other employees to participate in remote training programs when employers openly recognize the growth remote staff have achieved with their training. 
There are various ways to celebrate remote learning, including providing rewards or incentives to employees. It doesn't have to be huge cash prizes, but just a modest token to appreciate their efforts. 
Invest in modern remote employees training tools
If you wish to carry out employee training remotely successfully, it's advisable to invest in the right technology. Ideally, you need something that can function both as a virtual training platform and a remote training tool. 
With such remote training software, you can do anything from making your sessions lively with multi-media aides, hosting live webinars, staying connected to your team , and tracking progress. 
Vibe Board: Bringing interactive and intelligent tech to your remote training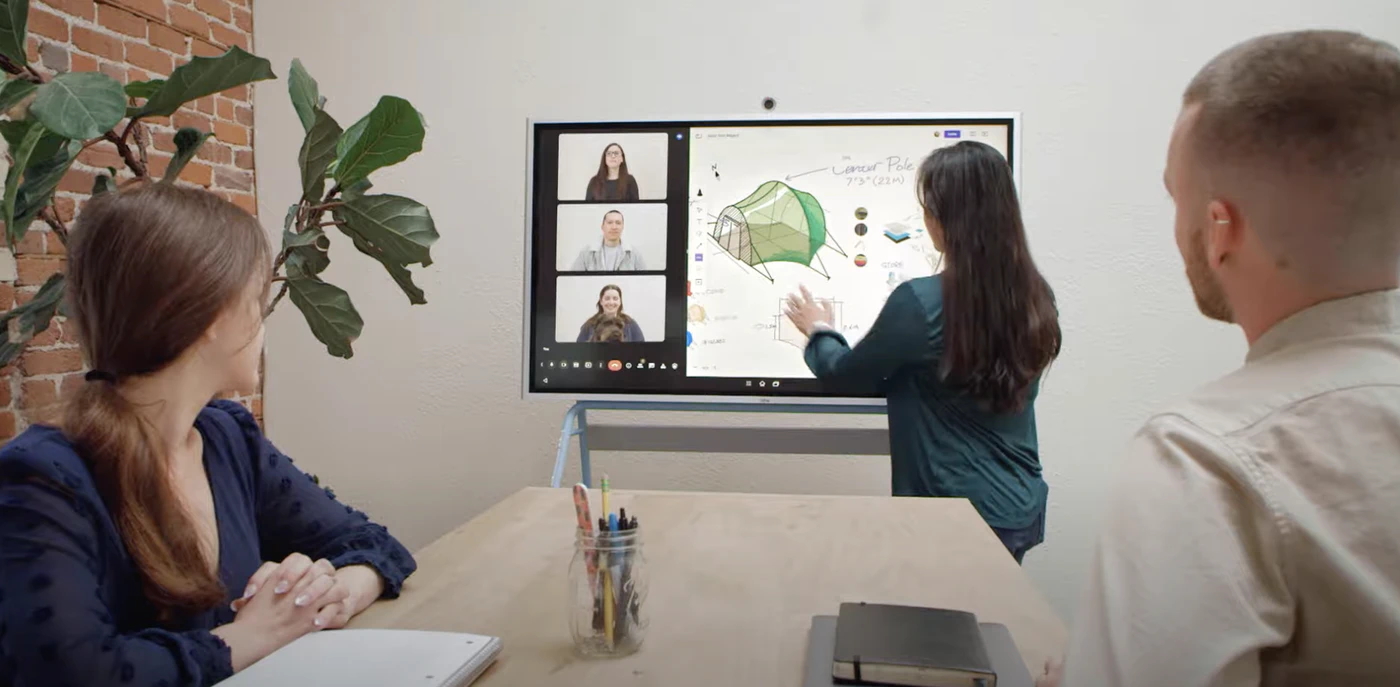 Speaking of investing in technology, this tool should be a given if you have employees working remotely . Vibe Board, one of the leading smart whiteboards (offering both hardware and software ), dissolves the issues raised by your remote employees to bring clear collaboration, allowing your team to edit, share, elaborate, and archive ideas seamlessly. 
Here's how using smart whiteboards for business working remotely can be helpful:
Real-time collaboration similar to an in-office training experience
The Vibe Board (which comes in a 55″ model and a 75 inch smart whiteboard ) allows for collaboration between the trainer and remote employees in real-time. Using Vibe's smart whiteboard software, Canvas , trainers can share information and ideas with remote employees instantly. Using a Vibe stylus, employees can underline, circle text, or highlight texts in different colors on the Vibe Board to draw attention to points that they deem important. Even better, the Canvas app not only offers an infinite canvas, but it also has no limitations on the number of learners who can participate in a single session.  
Lower frustration with user-friendly controls
Since the Vibe Board works seamlessly with your favorite apps (whether they're on the Chrome Web Store, the Android App Store, or the Vibe App Store), users will experience less frustration and a shorter learning curve. Sharing, writing, editing, and drawing become second nature with natural fingertip gestures and one-touch controls. It allows for quick zooming, rotating, and erasing of the information displayed, with no lag-time between pen/finger movement and the appearance of information on the screen. 
Flexibility
The Vibe Board is available in sizes, all to meet different collaborative needs. You can choose the 55- or 75-inch board , depending on your goals and budget. 
Furthermore, you can easily integrate apps that your team loves, including Asana, Adobe Acrobat, Canva, Zoom, DropBox, Microsoft Office, Google Drive, and Slack, to name a few. 
Trust Vibe Board with your virtual collaboration needs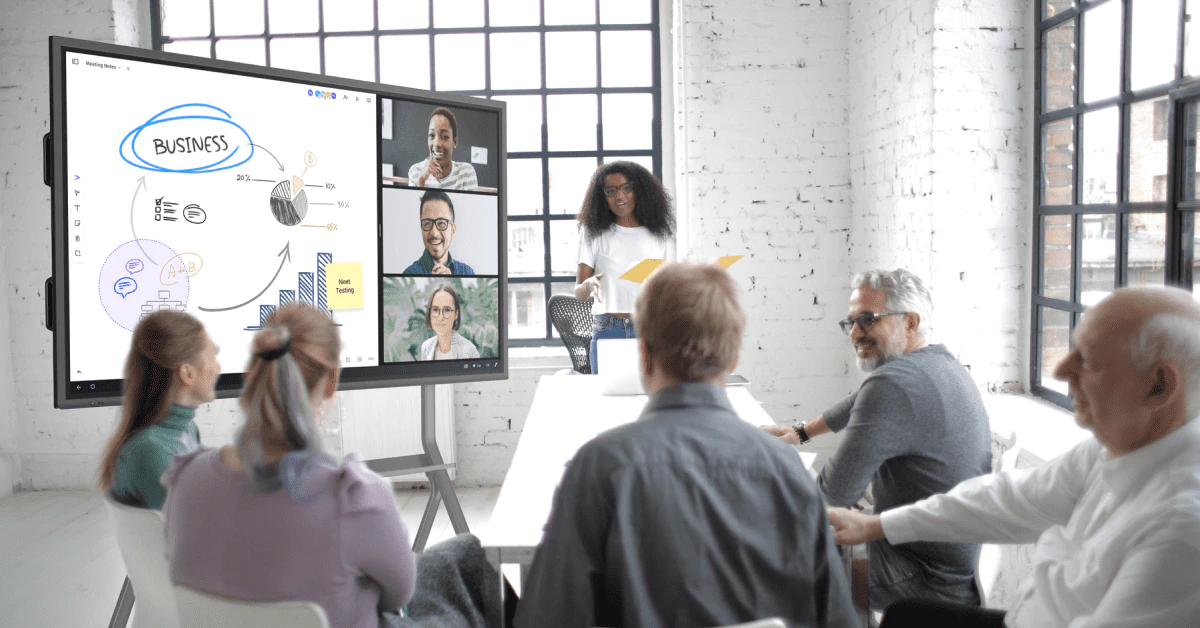 Your organization needs to provide top-notch remote training opportunities to benefit from your remote employees. By investing in remote training, you'll be able to assemble a highly skilled workforce for your organization—a workforce that then feels more connected to the organization, their team, and their work.
At Vibe, we take advantage of the latest in collaborative whiteboard technology to provide you with a range of choices for your remote work set-up. With Vibe, collaboration and interactivity can become your remote workplace's biggest strength. 
Interested in learning more about how a Vibe Board can enhance your remote employee training? Get in touch with us today .
FAQs
Why is remote training important?
Remote training is incredibly important, especially as a part of the remote onboarding process for new employees. It's important to make remote employees feel like a part of the team, and to give remote employees time to bond with their new team members.
What are best practices when working remotely?
Working remotely can be a difficult transition. When working remotely, it's important to make a schedule to keep yourself on track, communicate openly on project deadlines and project hurdles you may run into, and check in with fellow remote employees to create a rapport between yourself and the rest of the team.
How do companies train remote employees?
Remote training often looks very similar to an in-person training process. The main difference is the use of technology to enable communication between remote employees and in-office employees. Use video conferencing and collaboration tools like a Vibe Board to enhance communication for those who are not in the office with you.
See how Vibe could help →
Subscribe to get updates on all things at Vibe
Thank you for subscribing Vibe's blog!