What Prepared Team Leaders Need from Remote Collaboration Software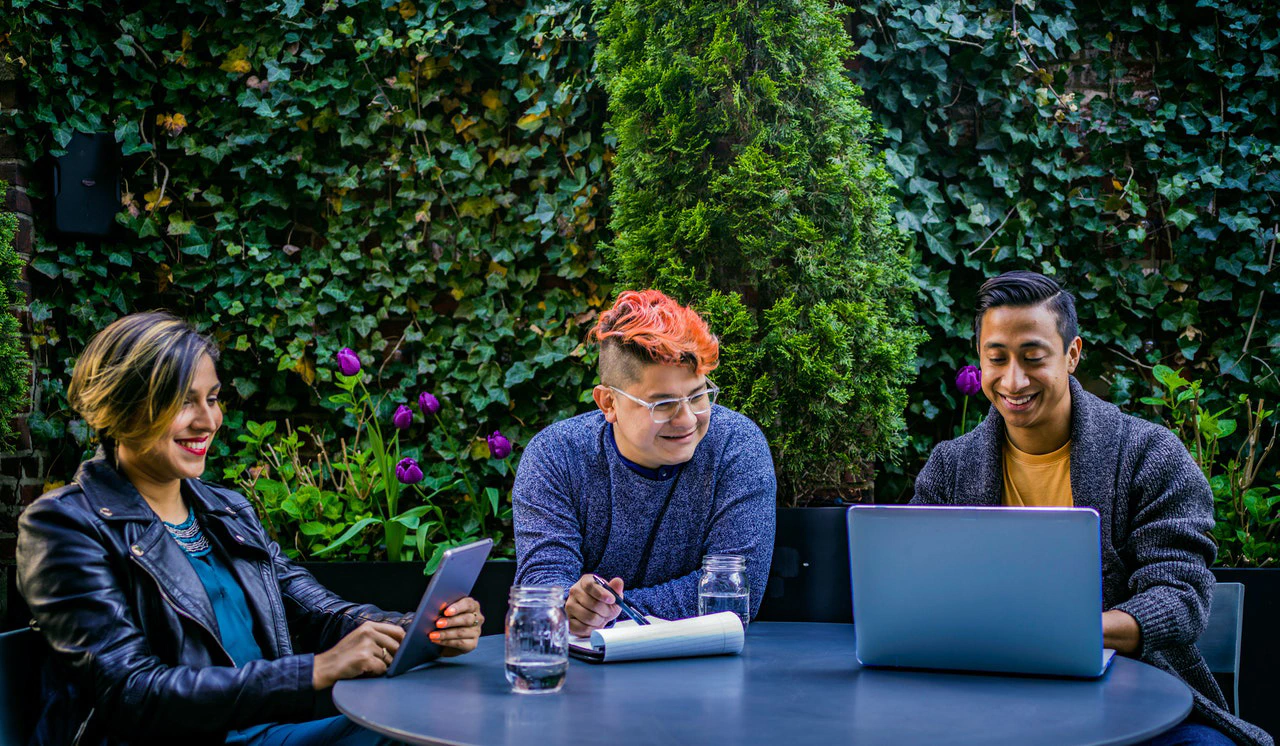 Remote collaboration solutions are not all one and the same. These days, there's everything from video conferencing apps to entire collaboration environments. Whether your team has been working remotely for years or started during the pandemic , there are remote collaboration software options that can help you increase productivity, efficiency, and morale. 
In this article, we'll walk you through the importance of seamless collaboration, the building blocks to success, and must-have features to add to your list.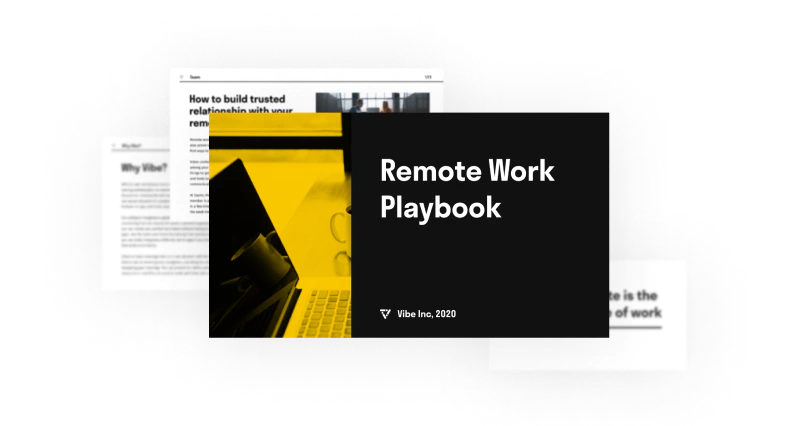 Step up your team's remote collaboration strategy
Remote collaboration: the building blocks for success
While we may have associated collaboration with in-person team huddles, today approximately 83% of all business professionals rely on technology to collaborate . Even before the pandemic, professionals leveraged messaging apps, cloud-based documents, and workflow systems to work as a team.
Now, there will always be some situations where in-person collaboration can't be beaten. But there are many ways to harness those same benefits in a remote setting. It all depends on seamless, interactive software. 
The difference between seamless and inconsistent interactions is simple. The former relies on interactions with team members and the project at hand. Instead of merely looking at a screen together, these interactions allow team members to innovate, ideate, sketch, and edit in real-time. 
As the rate of hybrid and remote work only increases, organizations will continue to find opportunities to improve collaboration. Management and collaboration issues are more noticeable when dealing with disparate teams, different time zones, and communication times. Some common issues include:
Project and task management
File sharing and storage
Communication norms and expectations
Balancing individual, focused work with teamwork
Solving these issues doesn't depend on technology alone. The right technology can help facilitate solutions, but first you need to build a foundation for collaboration. Focus on the following competencies to do so:
Clear communication
Communication is the root of effective collaboration . Make sure your team understands your departmental and individual goals and objectives. Ask yourself, "Does my team know what's expected of them? Do they have the tools they need to meet expectations?" Don't be afraid to ask your team members themselves. 
Technology is great for collaboration. However, it won't be effective if your team doesn't know where they're heading or how to get there. Host regular check-ins with your remote team as a group and individually. Track progress and tasks. Be sure to discuss any obstacles that impede progress. 
Prioritize transparency
Transparency and communication go hand in hand. Concerns about transparency were one of the biggest factors for remote work's slow adoption prior to the pandemic. The pandemic has shown that a remote workforce can be successful. However, organizations are still mastering how to best share information with employees digitally. 
To foster transparency, take a look at your team culture. Do teams feel comfortable sharing ideas, concerns, and feedback? Are employees kept up-to-date on ongoing events and work in the organization? Prioritize regular communication and leave room for team members to ask questions. Avoid passing things through the grapevine. Instead, build in time for regular, direct updates.
Build in time for team building
Building the foundation for collaboration doesn't have to be all work and no play. Team building is essential as well! Employee appreciation efforts are a great place to start. Plus, employees who feel appreciated are less likely to leave their jobs and more productive and engaged. Look for opportunities to celebrate big and small wins. These initiatives boost morale and give employees a chance to build a sense of camaraderie. 
Team building works in a remote setting too. You can play trivia, create bucket lists, try icebreakers, and play online games. Look for ways to incorporate your team's interests into the mix.
Essential features for remote collaboration software
Now that you know the building blocks of your foundation for collaboration, it's time to build the list of your must-have features. At the minimum, you'll want a solution that includes each of these features:
Integration: Does the solution easily connect with your most-used tools ?
Access: Can you leverage the solution from a variety of devices? Is it mobile friendly?
Cloud-based: Do you have real-time access to the latest versions of your content and files?
Permissions: Can you adjust settings on files to "view only, "edit access," etc.?
Intuitive: What is the typical learning curve for getting up and running on the solution?
Organization: Are you able to export and review content from meetings?
Security: Is data encrypted, do you have audit logs, and are identity management features included?

Mobile-friendly remote collaboration software is key to the success of remote teams.
Benefits of the right remote collaboration software
Once you find the right remote collaboration solution, what benefits can you hope to achieve? 
Active collaboration
First, you can look forward to active collaboration. The right collaboration will empower each team member to engage, interact, and create. Instead of working in isolation, you can enjoy the advantages of universal participation. Team members can engage in the ways that fit their communication styles best, whether it's by messages, through voice calls, or video chats . 
Just make sure you play the role of facilitator. If you're noticing that team members are having trouble accessing features of the tool, be ready to jump in, provide training, and look for solutions. Ideally, the solution will help ensure that all voices are heard. 
Productivity
If you guessed productivity was on the list, you're right on target! With the remote collaboration tool, your team will be empowered to do their jobs and do them well. For example, instead of having to search for the latest version of a document, your team can collaborate in real-time on the same file. Likewise, rather than having to reference past emails to follow progress on a project, you can jump right into a workflow and see what's been completed, what needs follow-up, and what's coming down the pipeline. 
Remote collaboration also works well for teams in different time zones and work schedules. Instead of having to wait until someone is online to ask a question, you can leave a chat message for them to respond to when it's convenient. 
Happier employees
Let's face it. Spending time hunting down files, information, and data can ruin even the most well-planned workday. Flexibility is one of the most popular benefits for employees . Remote work has made it possible to control your work hours, achieve a greater work-life balance, and cut down on time spent commuting. However, without the right collaboration software, employees can still waste valuable time trying to work together and communicate. 
The right solution can break down barriers and boost morale. This benefit works alongside productivity. Having the tools you need to meet goals is a definite mood booster.
Related: Top 25 Tools and Apps for Better Remote Collaboration
More effective feedback
Remote collaboration fosters real-time engagement. It also drives faster, more precise feedback. When teams can iterate on projects and make edits on the fly, they can complete projects more quickly. This benefit also allows you to rapidly absorb information and make adjustments. That way, your team can apply those insights quickly to new projects and deliver better business outcomes. 
There's a lot to know about remote collaboration software, and it can feel overwhelming to try to find the right solution for your team. While your needs will differ based on your organization, you should prioritize a solution built for remote teams .
At Vibe, we understand the unique challenges and opportunities found working on a remote team. Our interactive whiteboard facilitates seamless, interactive collaboration throughout meetings, presentations, and brainstorming sessions . To see Vibe in action, connect with our team for a free demo or attend one of our upcoming webinars .
---
Vibe offers a collaborative solution combining an interactive digital whiteboard and innovative smart software. Increase engagement and efficiency at your brainstorming sessions, virtual training, and classroom sessions by integrating your favorite applications with video conferencing and an infinite, mess-free writing canvas. Collaborate today with Vibe.
Looking for the latest in interactive whiteboard technology? Check out Vibe today!
See how Vibe could help →
Subscribe to get updates on all things at Vibe
Thank you for subscribing Vibe's blog!