Create a Comfortable Home Office Setup for Remote Work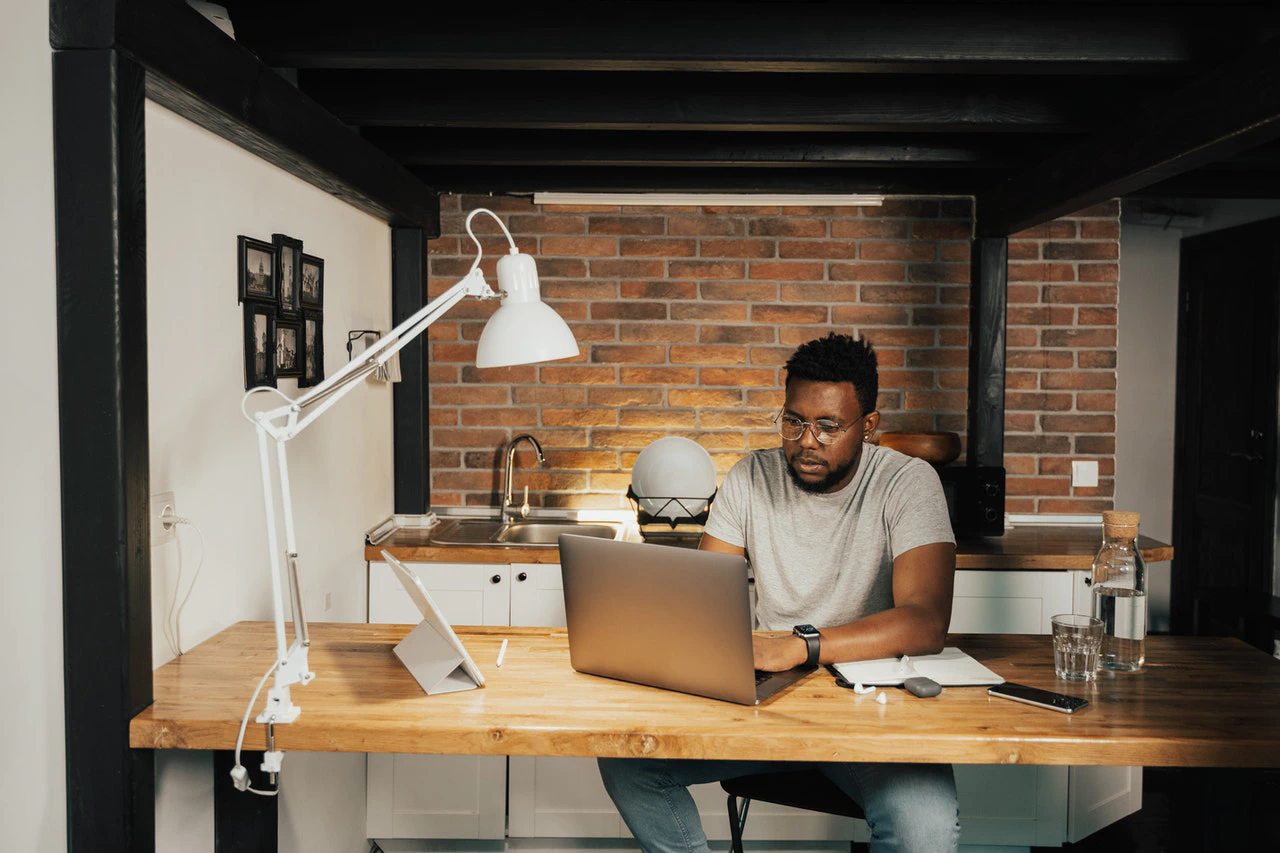 The home office is getting a lot more attention than it used to. What was once considered a nice-to-have home feature is now an essential part of our remote work lives. And while some people are returning to morning commutes and office buildings, there are just as many people who plan on working remotely for the foreseeable future.
Depending on your situation, you might not have had a lot of time to configure and personalize your home office setup. Maybe you're taking Zoom calls on the back porch, or filing reports from that weird space in the basement next to the laundry room.
But to be your most productive, your home office should be equal parts comfortable and functional. Whether you're new to remote working or just want to revamp your work area, here are some home office must-haves to spruce up your space.
Work-from-home furniture
Make sure you have enough space
Placing your laptop on the kitchen counter as a makeshift desk might have worked for a while. But if you plan on working remotely for a long time, you'll want to make a few improvements .
Quill believes that there's a particular office layout for the best productivity: your set-up should be close to a window, and you should try out a standing desk if you feel so inclined. And speaking of standing desks, that leads us to our next item…
A comfortable chair (preferably ergonomic)
"If you choose not to opt for a standing desk or if you decide to go with a combination of sitting and standing at work, it's important to invest in a high-quality chair," says writer Laura Newcomer . "If you want to sustain your productivity throughout the workday, then an ergonomic chair is the way to go."
So if you're working from a kitchen stool or a folding chair, consider investing in something that's better for your posture. You're sitting in that chair for hours a day, and your comfort and spinal health are a big priority.
Find a good method for storing paperwork
Just because people use more digital documents doesn't mean we've completely eradicated office clutter. If you have stacks of papers or unsorted mail on your desk, something about your home office arrangement isn't working. A small filing cabinet with hanging folders will help to keep your space organized. Add a basic paper shredder and you'll be sure to have a tidy place to work.
Invest in a mini-fridge
Love working from home but miss the water cooler chat? Having a mini fridge can at least help with the water part. (Maybe text a friend about your latest Netflix binge to take care of the chat part.) Stock the fridge with seltzer water, healthy snacks, or whatever you need for a little boost in the afternoon. Keeping these items in your office will help you stay focused, too, instead of wandering to the kitchen and getting sidetracked.
Old-school office supplies
Pens and paper might not exactly fit under the furniture category, but you'll still want them on hand in your office. Even if most of your work is done online, having a pen and paper handy is great for taking down quick notes and reminders. This is also a good system if you suddenly have a lot of new programs to sign into and want to keep track of which one is important for what function.
Must-have home office technology
A digital whiteboard
A smartboard like Vibe can be a huge asset in your home office setup. You can use the smart board for video conferences, team brainstorms , weekly meetings, training sessions, and more. Vibe's expansive list of app integrations lets you personalize the board so you can easily collaborate remotely with your team. Plus, if you're doubling as a homeschooling parent, you can use the board to help teach your kids .
Consider adding an Alexa device
Think of Alexa as your personal assistant. If you're hard at work, you can easily call out to Alexa to help you with a problem, from, "What's the weather like today?" to "Play me a song by the Beach Boys." Treat Alexa like the one coworker who's actually in the room with you. (Just don't expect Alexa to do any of your actual work for you.)
Related: The Best Time to Buy a Laptop and Other Office Essentials
Office decor and accessories
Fill the space with houseplants
Not just one sad succulent, but a bunch of plants that might make you feel like you're working outside. Plants have been scientifically proven to boost your mood and your productivity—and who doesn't want that?
"When you feel a little low, it's amazing how a walk in the park can do wonders," writes The Sill . "That's because when we get in touch with nature, we reduce mental fatigue and stress while increasing relaxation and self-esteem. Even brief exposure to nature has been shown to make us more altruistic and cooperative." Sounds like a pretty compelling argument to check out the Home Depot garden section.
Play nature videos for peaceful ambience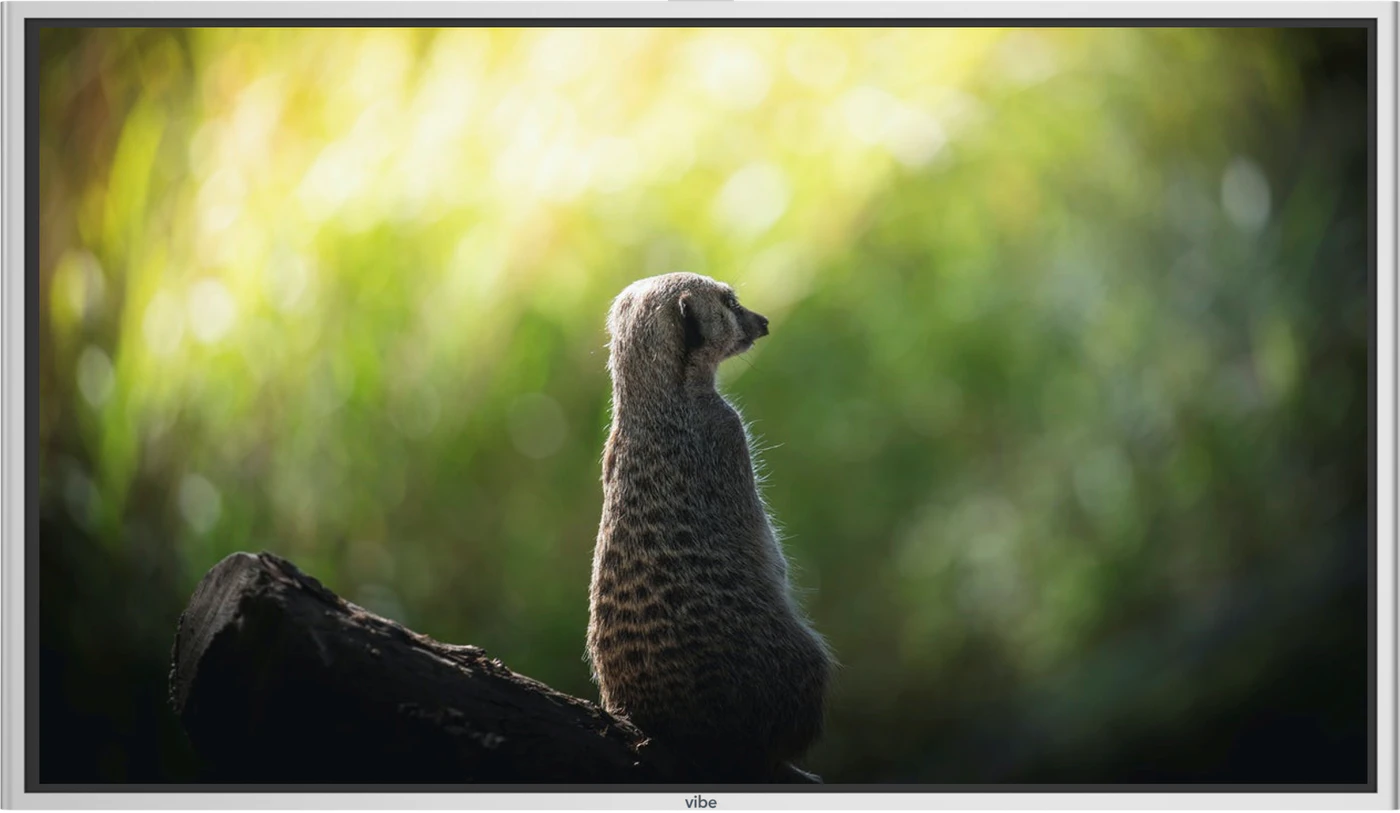 Upgraded to a dual monitor setup ? Then take advantage of that space and play a nature video to help you wind down your work day. Or if you have a Vibe Smart Whiteboard, use the YouTube integration to pull up your favorite relaxing music. Everyone can benefit from listening to calming music or nature sounds when they need to focus on a project, so take advantage of your home office space and listen to whatever works for you .
A coffee maker
Whether it's in a travel thermos, favorite mug, or paper cup, many people start their work day with coffee. And if that's your go-to signal that it's time to get to work, then go ahead and get a small machine for your work area. It could be the exact kind of motivation you need to dive into your morning emails and Slack messages.
A small mirror
It's easy to get caught up in the middle or a project and forget to check what you look like before a big meeting. A small mirror to peek at may save you a little bit of embarrassment during your next virtual hangout. Not everyone needs to know you had a spinach salad for lunch.
Related: Our Favorite Office Design Ideas for Small Spaces
Design an ideal home office setup
You spend a decent amount of time working. With a few purchases and a strategic layout, you can create a space you're truly proud of and comfortable in.
To learn more about working from home , remote collaboration, and how Vibe fits into those scenarios, check out the blog or attend one of our upcoming webinars .
[Editor's note: this post was originally published on October 12, 2020 and was updated July 30, 2021.]
---
Vibe offers a collaborative solution combining an interactive digital whiteboard and innovative smart software. Increase engagement and efficiency at your brainstorming sessions, virtual training, and classroom sessions by integrating your favorite applications with video conferencing and an infinite, mess-free writing canvas. Collaborate today with Vibe.
Looking for the latest in interactive whiteboard technology? Check out Vibe today!
See how Vibe could help →
Subscribe to get updates on all things at Vibe
Thank you for subscribing Vibe's blog!